There's no denying that Filipinas love long, straight hair. It's almost like an unspoken beauty standard—which explains the abundance of actresses sporting their glossy ironed out locks on the red carpet, on TVCs, and even on billboards along EDSA. Though there's nothing wrong with getting your hair straightened at the salon or at home (women should be able to style their hair any way they want!), it's the idea that not having long straight hair is considered "ugly" that's toxic.
For 21-year-old nursing student Shasha Patricio, having this straight hair beauty standard imposed on her ever since she was young had made her feel ashamed of her naturally curly tresses. But finally tired of the chemical damage she had brought upon her locks, Shasha came to a decision one day: She stopped straightening her hair to grow out its natural texture. The result was so dramatic that her now-viral Facebook post garnered over 33,000 reactions and almost 44,000 shares!
ADVERTISEMENT - CONTINUE READING BELOW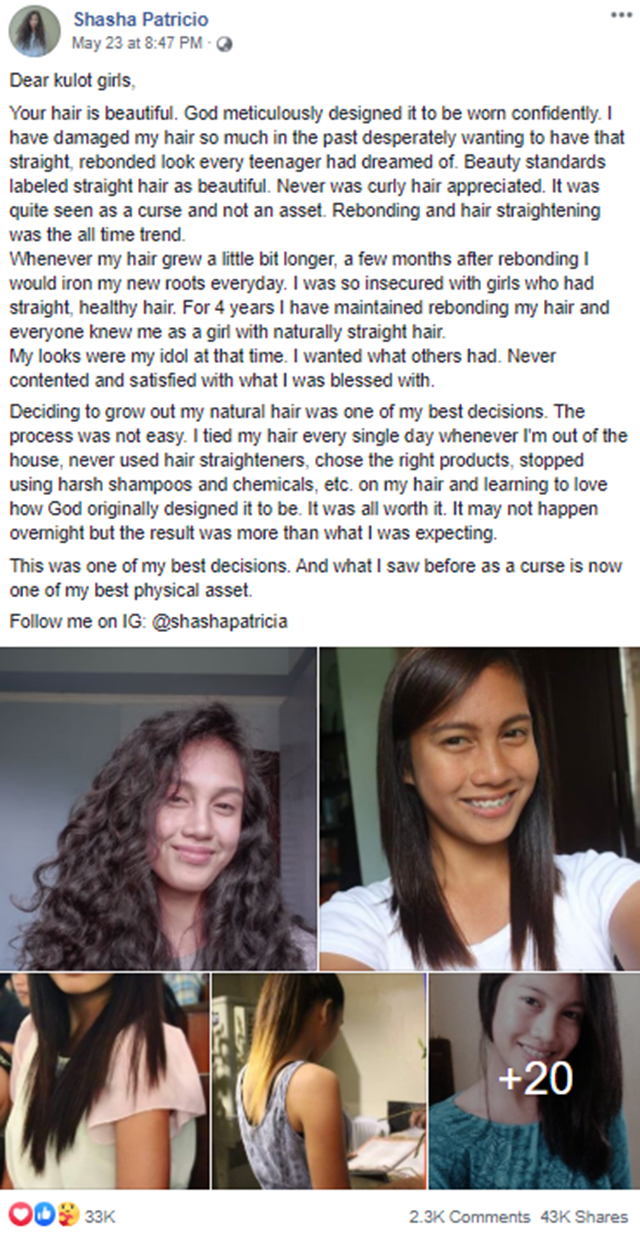 Shasha's caption reads:
"Dear kulot girls,
"Your hair is beautiful. God meticulously designed it to be worn confidently. I have damaged my hair so much in the past desperately wanting to have that straight, rebonded look every teenager had dreamed of. Beauty standards labeled straight hair as beautiful. Never was curly hair appreciated. It was quite seen as a curse and not an asset. Rebonding and hair straightening was the all time trend.
"Whenever my hair grew a little bit longer, a few months after rebonding I would iron my new roots everyday. I was so insecured with girls who had straight, healthy hair. For [four] years I have maintained rebonding my hair and everyone knew me as a girl with naturally straight hair.
"My looks were my idol at that time. I wanted what others had. Never contented and satisfied with what I was blessed with.
"Deciding to grow out my natural hair was one of my best decisions. The process was not easy. I tied my hair every single day whenever I'm out of the house, never used hair straighteners, chose the right products, stopped using harsh shampoos and chemicals, etc. on my hair and learning to love how God originally designed it to be. It was all worth it. It may not happen overnight but the result was more than what I was expecting."
ADVERTISEMENT - CONTINUE READING BELOW
"This was one of my best decisions. And what I saw before as a curse is now one of my best physical asset."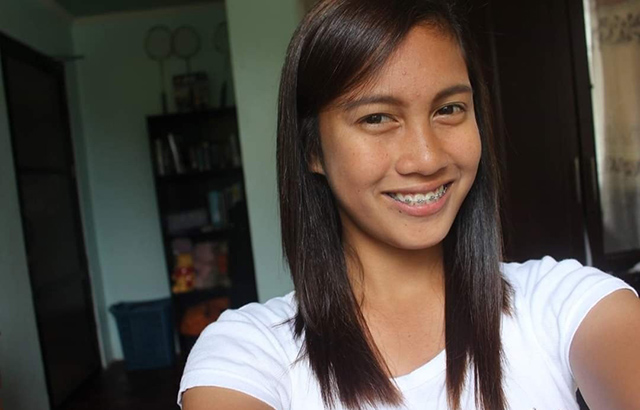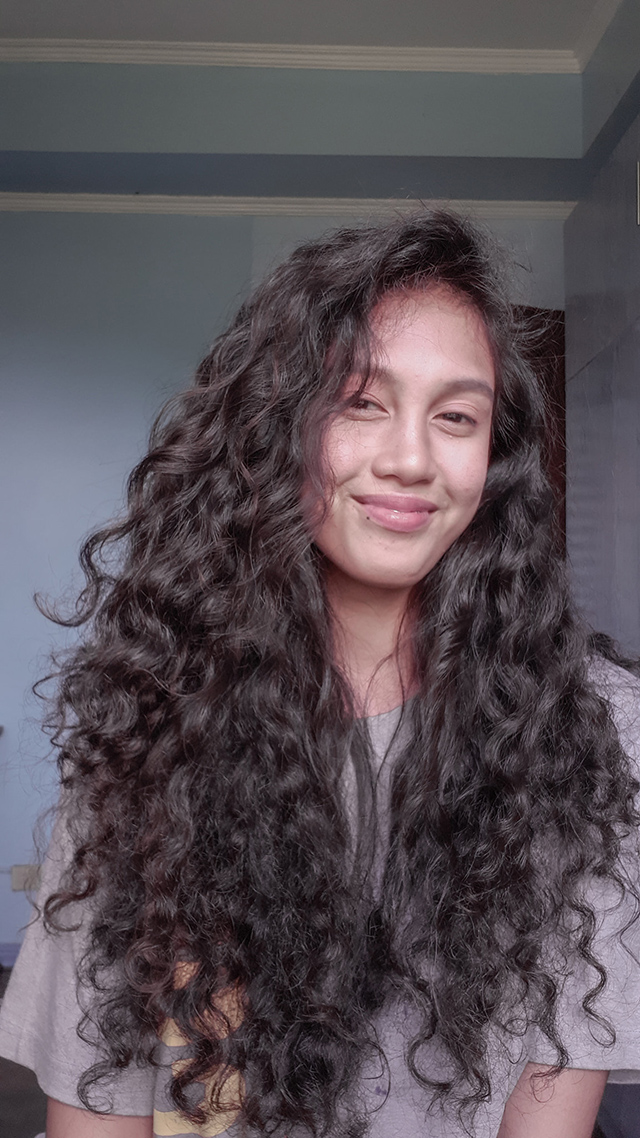 ADVERTISEMENT - CONTINUE READING BELOW
In an interview with Preview, the nursing student shares how the response to her post was both surprising and overwhelming. "I did not know how a single post can change how thousands of people view their God-given hair type. Straight hair was always the standard of beauty in the Philippines and [most] women conformed to that," Shasha said.
That said, her hair transformation did not happen overnight, and she reveals that she started growing out her curls back in 2016. "It took me [two] years to grow it until my big chop in May 2018. My curly hair was about shoulder length at that time," she explains. Since then, she's been following the Curly Girl Method, and specifically uses the Shea Moisture Curl and Shine Shampoo and the Manuka Honey and Mafura Oil conditioner to cleanse, and finishes off with Cantu Curl Cream and Moptop Gel to style.
If you're wondering where to shop, Shasha reveals that all the products are available on Shopee! But local brands like Zenutrients and Nanny Rose also have curly girl-friendly products you can try.
ADVERTISEMENT - CONTINUE READING BELOW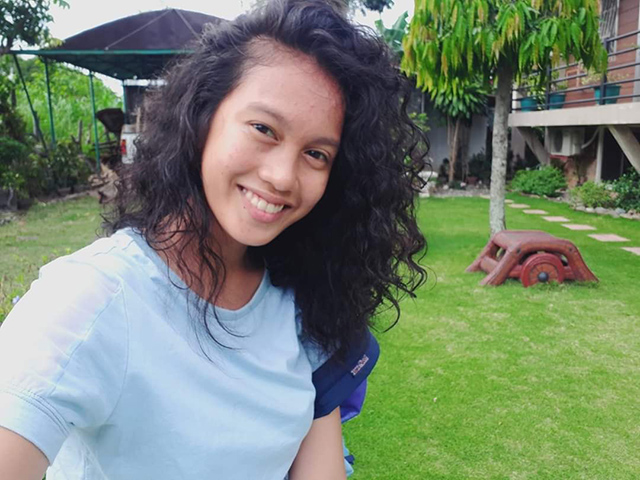 When asked what prompted her to make that Facebook post, Shasha reveals how her hair has affected her self-confidence ever since. "What led me to post my curly hair journey was when I took a look on my old photos and realized how my hair has changed overtime. I saw it as my biggest flaw and was totally my insecurity [when I was] growing up. I decided to write something about it on Facebook to share my journey and inspire other women who had the same struggle."
ADVERTISEMENT - CONTINUE READING BELOW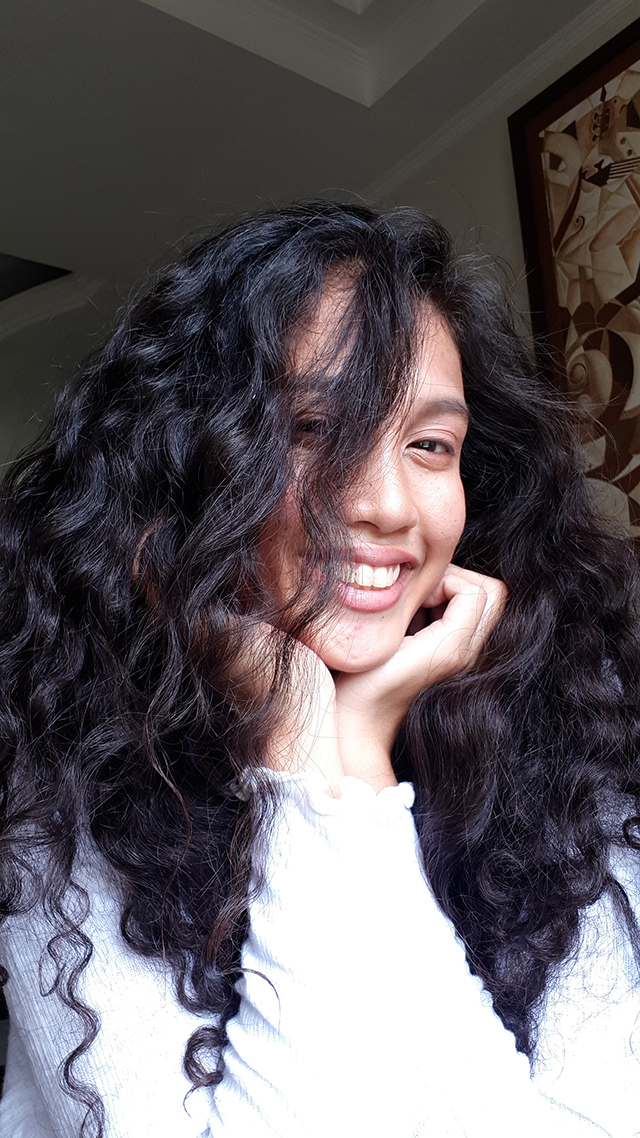 What she didn't expect was the immediate reaction online. "I woke up with more than 25,000 shares during the first 48 hours. It blew out my notifications," Shasha tells us. "I received hundreds of message requests from both men and women asking about my curly hair routine and telling me how they were inspired by the post. Women even cut out their transitioning hair's rebonded parts and some sent me photos of them with their curls. Some planned to have their hair rebonded after quarantine but then changed their mind."
ADVERTISEMENT - CONTINUE READING BELOW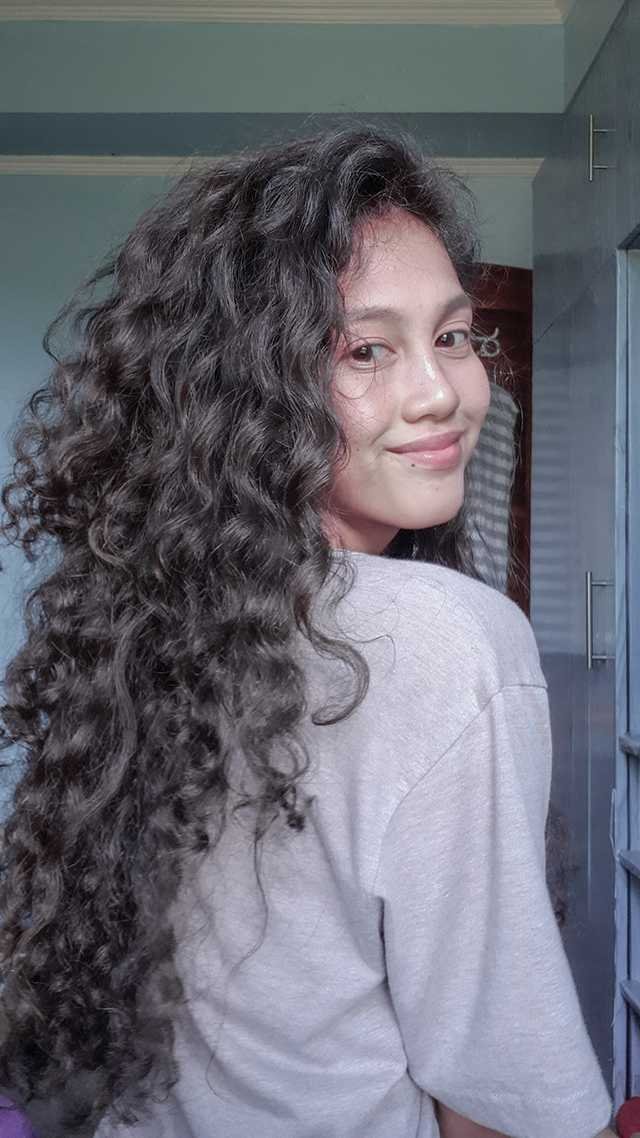 True enough, loving the body you're born with may not be as easy, but we hope Shasha's post proves that there's nothing more beautiful than loving yourself first.
Related Stories from Preview.ph
Hey, Preview readers! Follow us on Facebook, Instagram, YouTube, Tiktok, and Twitter to stay up to speed on all things trendy and creative. We'll curate the most stylish feed for you!