While it's crucial that we pay attention to taking care of our skin on our face and body, we should be giving equal TLC to our lips, too. And though some may think that having chapped lips isn't too common because of our country's humid weather, truth be told, many experience dry, uncomfortable, and painfully cracked puckers due to other causes. Ahead are the common causes of chapped lips and the multiple things you can do to treat them:
Causes of Chapped Lips
1. Sun damage
Just like the skin on your face and body, your lips could also be damaged when exposed to harmful UV rays. So if you can help it, stay out of the sun!
2. Licking your lips
As unusual as it may sound, frequently licking your lips can actually cause dryness. While saliva may seem like it moisturizes your pout, it only actually does so for a brief moment. When the saliva evaporates, it leaves lips vulnerable to dry air, making it feel parched until it breaks open and bleeds.
ADVERTISEMENT - CONTINUE READING BELOW
3. Dehydration
Lack of hydration or not drinking enough water can cause dryness—not just to skin, but to all parts of the body including the lips.
4. Internal problems
Having a proper and balanced diet is very important. You know the saying: Whatever you put in your body also appears on the outside. Thus, if you have internal problems such as vitamin deficiencies, they could cause your skin to look wrinkled and dry—including your lips.
5. Dry environment
Just like how some people have naturally dry skin, others have naturally dry lips—and more often than not, it's due to our body's reaction to lack of humidity in the environment.
6. Matte lipsticks
Matte lipsticks are amazing when it comes to staying power and achieving a sophisticated finish. However, using them too much and too often may cause dryness to your lips, especially when you don't prep them properly.
How to Treat Chapped Lips
1. Water
Hydration is key to overall skin health. Thus, drinking lots of water is necessary to keep lips hydrated, too. Increase your water intake to notice a difference!
ADVERTISEMENT - CONTINUE READING BELOW
Recommended Videos
2. Lip exfoliation
When there is a buildup of dead skin cells on the lips, chapping usually happens. When it does, gently sloughing them away with a lip exfoliator or lip scrub (which you can DIY) will help!
Try: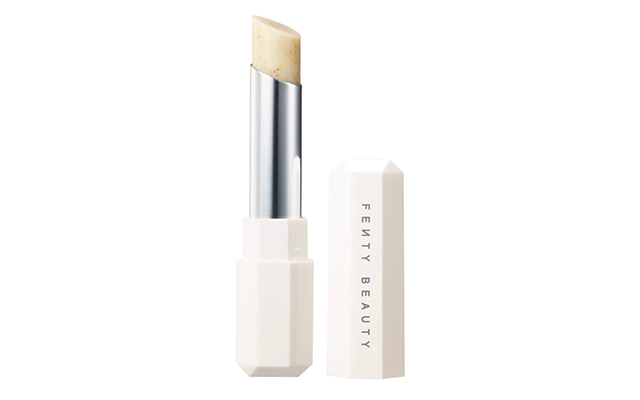 FENTY BEAUTY Pro Kiss 'R Lip-Loving Scrubstick, P1050, Sephora.ph
ADVERTISEMENT - CONTINUE READING BELOW
This lip scrub from Fenty Beauty comes in an easy, mess- and hassle-free twist stick. It has apricot seed scrubbers that gently remove dead skin cells while nourishing the lips. This also preps the lips for an easy application of lipstick.
FRESH Sugar Lip Polish, P1387, Sephora.ph
ADVERTISEMENT - CONTINUE READING BELOW
Just like a traditional sugar scrub, the brown sugar crystals in this product gently exfoliate the lips to keep 'em soft and smooth. This also has shea butter and jojoba oil to moisturize after exfoliation.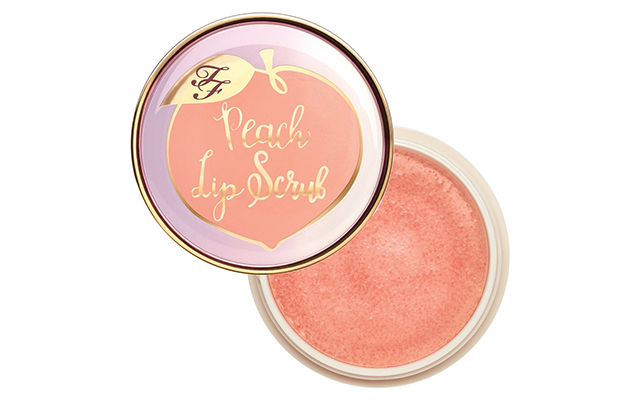 TOO FACED Exfoliating Peach Sugar Lip Scrub, P1090, Sephora.ph
This exfoliating scrub buffs away the dead skin cells on the top layer of the lips. This is also peach-infused, which gives moisture and prevents further chapping. This leaves the lips comfortable with a satin finish to boot.
ADVERTISEMENT - CONTINUE READING BELOW
3. Lip Balms with SPF
Since summer is just around the corner, it's important to always keep our sunscreen ready to prevent sun damage. Not to mention, preventing sun damage on our lips too. Using products with SPF is a convenient way to do this.
Try: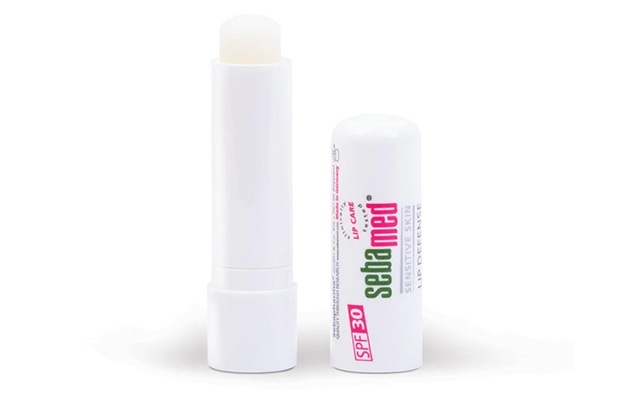 SEBAMED Lip Defense Stick SPF 30 in Classic, P338, Beautymnl
ADVERTISEMENT - CONTINUE READING BELOW
In addition to SPF 30, Sebamed's lip balm also has oils like rice bran, jojoba, and peanut oil that can soothe and hydrate the lips naturally.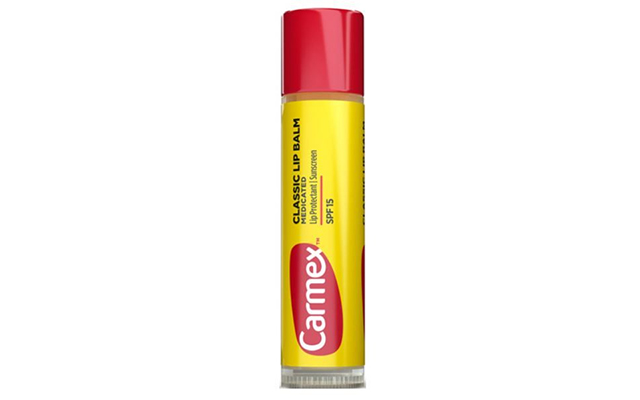 CARMEX Original Click Stick with SPF 15, P164, Beautymnl
Carmex is a household brand that never fails in beating chapped lips. Aside from keeping lips moisturized and smooth in texture, it protects it with SPF 15 and its texture remains the same (no melting!) even when exposed to high temperatures.
ADVERTISEMENT - CONTINUE READING BELOW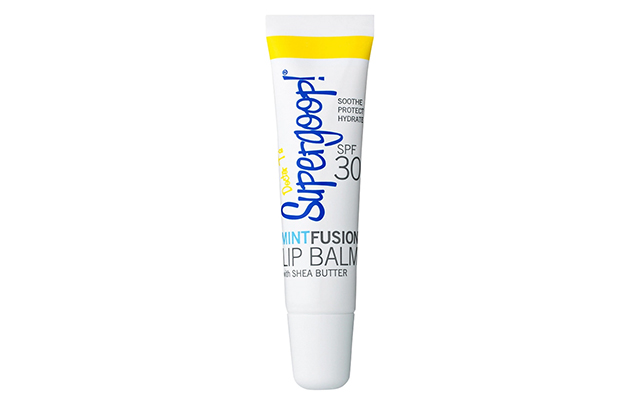 SUPERGOOP! Mint Fusion Lip Balm SPF 30, P539, Sephora.ph
No fuss and easy to apply, this lip balm has SPF 30 that not only protects lips but also locks in moisture it with shea butter.
4. Lip Balms
The same way we put on moisturizer or oil to prevent moisture loss on our face, frequent application of lip balm seals in hydration and prevents moisture loss.
ADVERTISEMENT - CONTINUE READING BELOW
Try: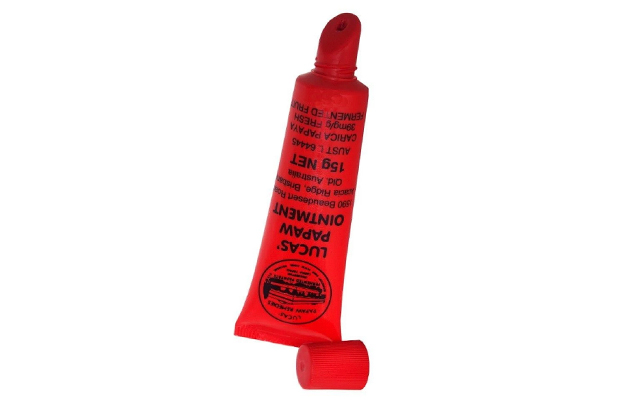 LUCAS PAPAW Ointment Tube with Lip Applicator, P499, Beautymnl
This cult-favorite product from Australia is an ointment that has carica papaya. It conditions the lips and also treats different issues like burns and dryness. It's a versatile product that's worth having for any type of skin emergency.
ADVERTISEMENT - CONTINUE READING BELOW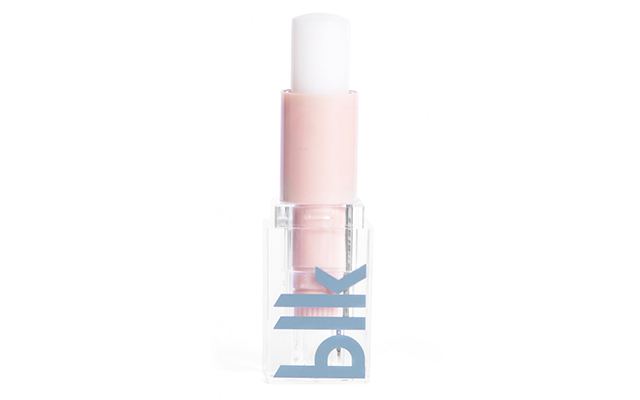 BLK COSMETICS Color Adapting Moisture Balm, P299, Watsons
This balm from BLK Cosmetics has color-adapting technology that enhances one's natural lip color while it delivers intense moisturization. Overtime, it also help improve lips' texture.
ADVERTISEMENT - CONTINUE READING BELOW
BURT'S BEES Cucumber Mint Moisturizing Lip Balm, P346, Sephora.ph
This refreshing lip balm has 100% natural ingredients and is free from parabens. It has cucumber mint that soothes the skin and a mixture of coconut, pear, honey, pomegranate, vanilla bean, wild cherry, and ginger lime to give lips the moisture it needs.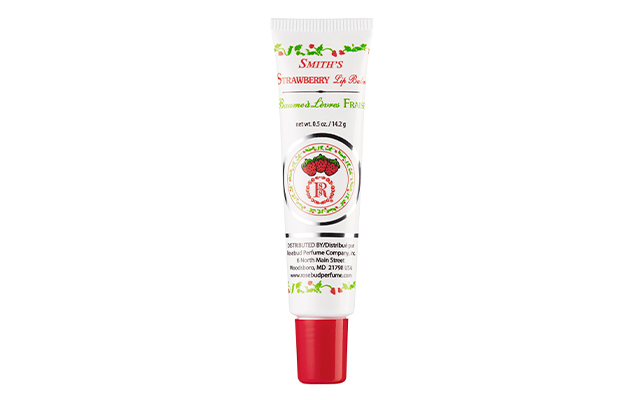 ADVERTISEMENT - CONTINUE READING BELOW
SMITH'S Strawberry Lip Balm, P490, Beautymnl
This strawberry-flavoured lip balm reached cult-fave status because of its convenient packaging, addictive flavor, and its effeciency in providing moisture to the lips. It's a multi-purpose emollient that has white beeswax, petrolatum, and a strawberry scent that is suitable for other parts of the body, not just on the lips.
5. Vitamins
As mentioned earlier, vitamin deficiency may cause dryness, specifically vitamin B12 deficiency. Vitamin B12 is naturally produced by the body to keep it moisturized, but the lack of it may be due to unbalanced diet or perhaps other environmental stressors. Thus, taking vitamin supplements or eating foods rich in vitamin B can be worth trying if your chapped lips don't seem to respond to the treatments/solutions above. If that's the case, do consult your doctor!
Related Stories from Preview.ph
Hey, Preview readers! Follow us on Facebook, Instagram, YouTube, Tiktok, and Twitter to stay up to speed on all things trendy and creative. We'll curate the most stylish feed for you!