Everyone from our moms to our dermatologists have told us not to touch our pimples because that only makes them worse—and we know that, but does that stop us from doing it? Not really. The urge to just reach over that zit and pop an annoying zit is too tempting that its consequences hardly ever register until it's too late. So how do you stop? If we're being honest, there's no foolproof way, but a genius invention by the skincare gods called acne patches could help you break that habit.
What are pimple patches?
Acne patches, or pimple patches or acne stickers, are essentially face stickers that you place over a breakout. It's a type of hydrocolloid bandage that dresses your acne like a wound and protects it from external irritants (your pimple-popping fingers included) by providing a physical barrier between it and the environment. It can be used on active breakouts to protect them and naturally extract impurities, though it works on freshly-extracted ones as well to create a more controlled environment for healing and preventing scarring.
ADVERTISEMENT - CONTINUE READING BELOW
The benefits of acne patches extend to the unprotected areas of your skin, too. Because if a pimple is contained by the sticker, you're less likely to spread the bacteria on it to other parts of your face and cause irritation elsewhere. It's a win-win, basically!
How do you use pimple patches?
Pimple patches are stickers, so the process of using them isn't technical at all. However, there are a few things to keep in mind to make sure they work more efficiently and in your favor:
ADVERTISEMENT - CONTINUE READING BELOW
Recommended Videos
1. Apply them on bare skin.
Pimple stickers must be applied on dry, bare skin after cleansing and before other skincare products. This makes sure that the skin around your breakout has no excess moisture that will lower the sticker's adhesion and hinder it from doing its job. When your base is ready, choose a patch that's slightly bigger than your pimple so it can cover the entire affected area and make sure that the center of the patch goes directly over the spot before pressing it down.
You can wear acne patches overnight to heal zits as you sleep or during the day for continuous protection. If you're planning to wear it with a full face of makeup though, make sure to apply the patch beforehand! You can be more discreet about it by using thinner hydrocolloid patches that appear less visible under makeup.
ADVERTISEMENT - CONTINUE READING BELOW
2. Remove and replace when the patch is full.
When used over an active breakout, it's likely that a pimple will eventually release fluid inside the patch. You'll know this has happened if the sticker changes color. The moment you notice this, gently peel off the sticker, wipe away the buildup from your skin, and lightly disinfect the area with a cleansing water or your go-to face wash. You may reapply a fresh patch after!
ADVERTISEMENT - CONTINUE READING BELOW
In case of skin emergencies, check out the pimple patches below!
1. Cosrx AC Collection Acne Patch
These oval-shaped acne patches can cover irregularly-shaped breakouts so you don't have to worry about them sticking out. It helps speed up healing by absorbing the sebum on the pimple and soothing the area with centella asiatica extract.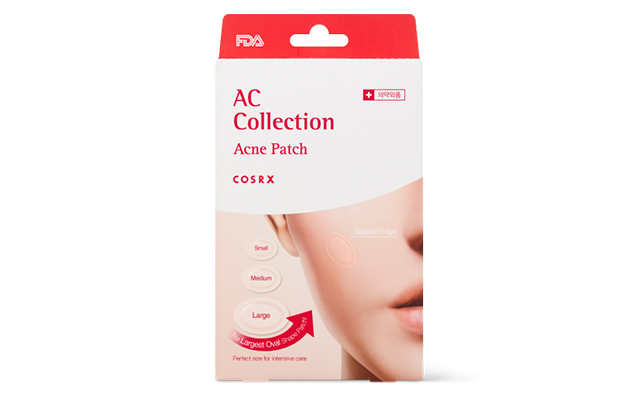 ADVERTISEMENT - CONTINUE READING BELOW
COSRX AC Collection Acne Patch, P320, Beautymnl
2. Mediheal A-Zero Shot Skin Dressing Patch
You can think of this as a hybrid between a pimple patch and your favorite spot acne treatment, because aside from the hydrocolloid bandage, it treats acne with tea tree oil (an antibacterial) and salicylic acid (an exfoliant).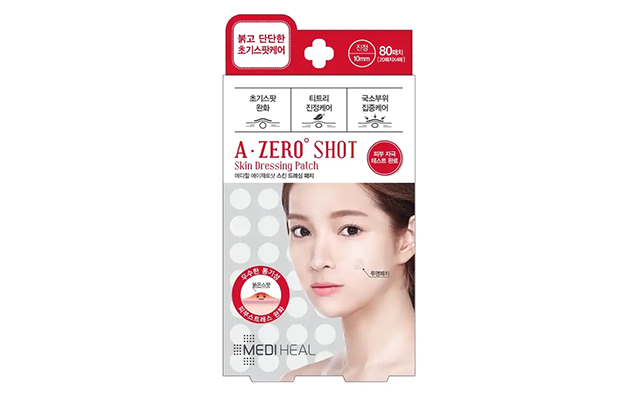 ADVERTISEMENT - CONTINUE READING BELOW
MEDIHEAL A-Zero Shot Skin Dressing Patch, P299, Watsons
3. Happy Skin Invisible Pimple Patch
If you want to zap your zits during the day but don't want everyone to see your spot sticker, give Happy Skin's soothing patches a try. The transparent material allows it to practically disappear into your skin so it won't be visible from a distance. It also coats your breakout with cica (centella asiatica) to calm it down and reduce redness.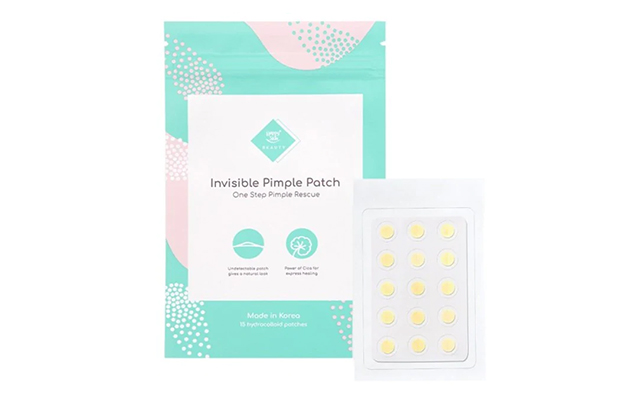 ADVERTISEMENT - CONTINUE READING BELOW
HAPPY SKIN Invisible Pimple Patch, P175, Lazada
4. Patchology Breakout Box
This set has every patch you need for just about every type of breakout can get. It has acne stickers with salicylic acid, hydrocolloid dots for whiteheads, nose strips, plus some extra storage packets to keep your patches clean.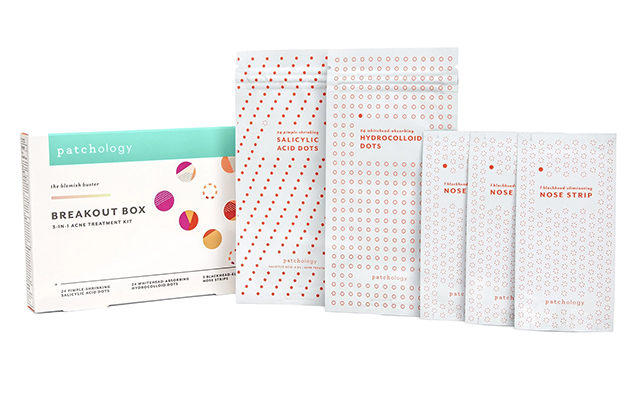 ADVERTISEMENT - CONTINUE READING BELOW
PATCHOLOGY Breakout Box, P1295, Beauty Bar
Related Stories from Preview.ph
Hey, Preview readers! Follow us on Facebook, Instagram, YouTube, Tiktok, and Twitter to stay up to speed on all things trendy and creative. We'll curate the most stylish feed for you!