Hermès, with its long history, has cemented its position as an iconic luxury brand. The brand's signature pieces such as silk scarves, H belt buckles, and Clic Clac bracelets are just a few of the items you'll easily recognize on celebrities and stylephiles alike. But what Hermès is best known for are the iconic bags that remain the goal of any serious bag collector.
Hermès bags are widely-known for their classic and timeless styles, luxurious quality, and expensive price tags. The Birkin and the Kelly, in particular, have become a badge of honor for the VIPs that own them, and an obsession for those that collect them.
If you're looking to invest in an Hermès bag, or are simply curious about the allure of the brand's leather creations, read on to discover what makes them so special.
TOP STORY: Meet the Couple Behind the Viral CLOY Prenup Shoot and Royal Muslim Engagement
ADVERTISEMENT - CONTINUE READING BELOW
Why Are Hermès Bags So Expensive?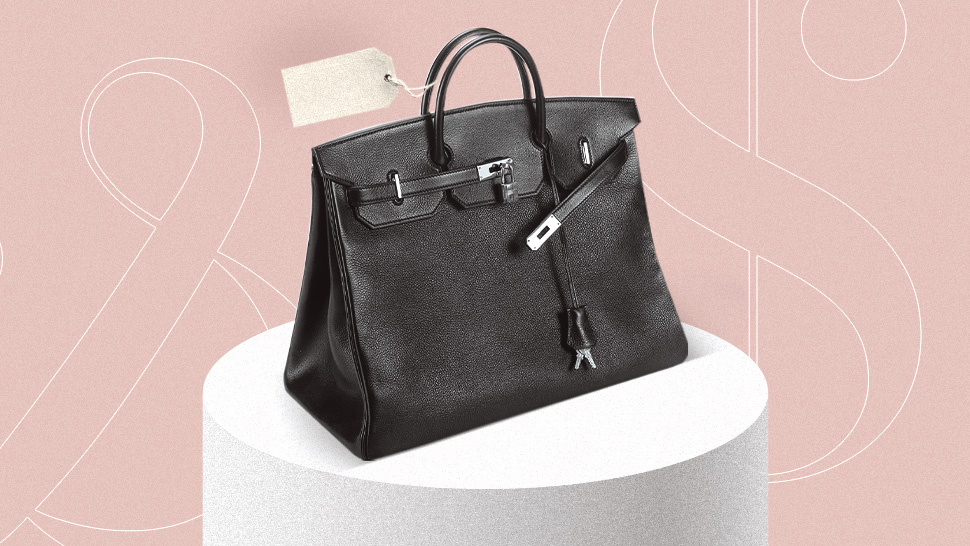 There are many reasons for the ever-increasing price tag of an Hermès bag. Ultimately, it boils down to quality, craftsmanship, and limited availability. Below are four points that explain why they cost so much.
1. The brand has a 180 year history of expert craftsmanship
A leather artisan must go through years of schooling, apprenticeship, and working on smaller leather goods before moving up the rungs to work on the bigger signature pieces. Hermès bags continue to be made by hand in France. In fact, one bag is made by just one craftsman from start to finish, including polishing and smoothing the leather, cutting and hand stitching the parts together, and attaching the metal hardware. It takes a leather worker between 18 to 25 hours to finish a bag, and it's in this process that they are able to put their unique stamp on each piece.
2. Only the finest materials are used
Hermès actually has a team of leather hunters who source the best skins—from buttery calf to more exotic ostrich, lizard, and crocodile—from all over the globe. And apart from aesthetics, the way different leathers are processed also allow them to hold form when sewn together, or, as is the case with the brand's Epsom leather, gives it a scratch-resistant, easy to clean durability.
Meanwhile, the hardware used in Hermès bags are also of high value and quality. The locks, buckles, keys, and studs among others are either gold plated or made with palladium (a precious metal on the same level and price as platinum). This can be elevated further with diamonds through the customization service the brand offers to its VIPs.
3. The bags are truly well-made and will last more than a lifetime
The combination of top-quality leather, precious metals, and skilled craftsmanship produce a bag that isn't just beautiful to look at, but one that is also very durable. There's a reason these classic pieces are considered investments that actually appreciate in value: the designs are timeless and they can be used for generations while retaining their beauty.
ADVERTISEMENT - CONTINUE READING BELOW
4. Limited availability, and high demand
The number of hours it takes to source materials and create the bags, plus the rarity of each component, definitely puts a cap on production. And as, the law of supply and demand dictates, scarcity can drive the price up and make people covet a designer piece all the more.
RELATED STORY: Here's a Closer Look at the World's Most Expensive Designer Bag
5 Iconic Hermès Bag Styles and Their Prices
1. Birkin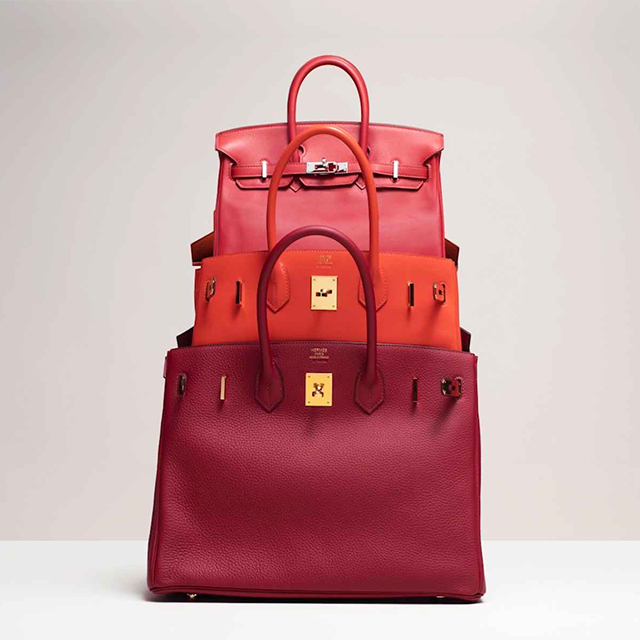 ADVERTISEMENT - CONTINUE READING BELOW
Arguably the most popular style, it's defined by its boxy shape, 2 shoulder straps, and front flap that's secured in place by 2 belt straps and a padlock. The bag was named and created for French actress and singer Jane Birkin after a serendipitous encounter on an airplane with Jean-Louis Dumas, the CEO of Hermès in 1981. She complained of not being able to find a bag to carry all her things, and he designed the bag for her there and then. It has become one of the most coveted and most expensive bags in the world.
Depending on the size, leather, hardware, and other customizations, the price of a Birkin bag starts at about $10,000 and can go up to as much as six figures. To date,the most expensive Birkin ever sold at auction at Christie's in Hong Kong in 2017 was a Himalaya Birkin that fetched $379,261.
2. Kelly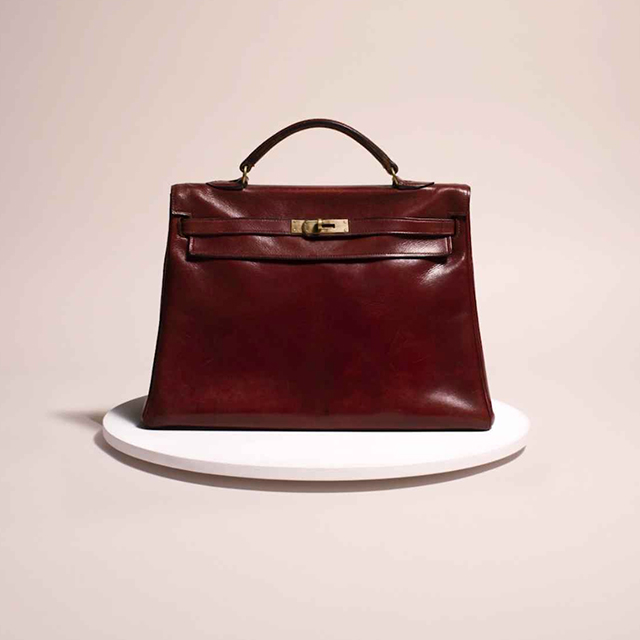 ADVERTISEMENT - CONTINUE READING BELOW
The Kelly was actually created before the Birkin in 1892 as a bag meant to hold a horse saddle. It features a top handle and removable shoulder strap. The front flap also has a straight, rectangular design.
It was thrust into the spotlight when Princess Grace of Monaco, actress Grace Kelly, used the bag to hide her baby bump from the paparazzi. A photo of her with the bag landed on the cover of Life Magazine in 1956. It was subsequently renamed after the actress turned royal popularized the style. The price of a Kelly bag starts at about $9000.
3. Constance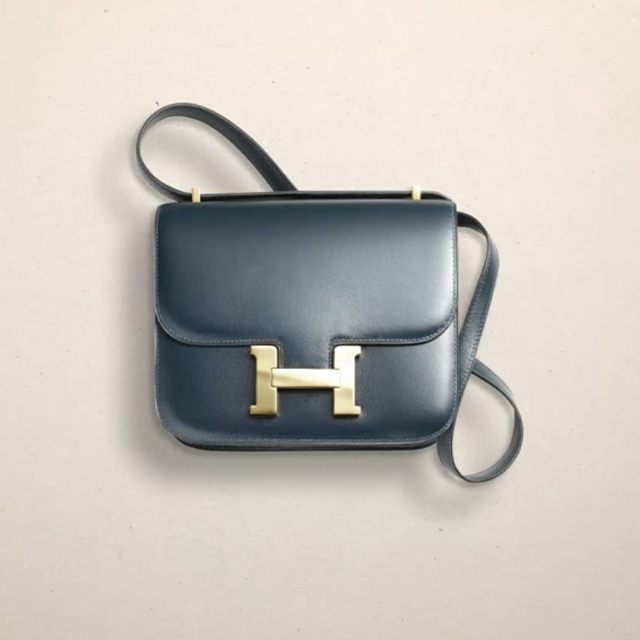 ADVERTISEMENT - CONTINUE READING BELOW
Designed in 1967 and named after the daughter of its then pregnant designer, the Constance is actually the first Hermès creation to feature the iconic H clasp. Its portable size, rounded square shape, and long shoulder strap make it an ideal style for city girls and travelers, even 50 years after its inception. It became a favorite of former U.S. First Lady Jacqueline Kennedy. Like the Birkin and Kelly, it is not readily available at boutiques or online, and must be specially ordered. Prices for the Constance reportedly start at $7800.
4. Evelyne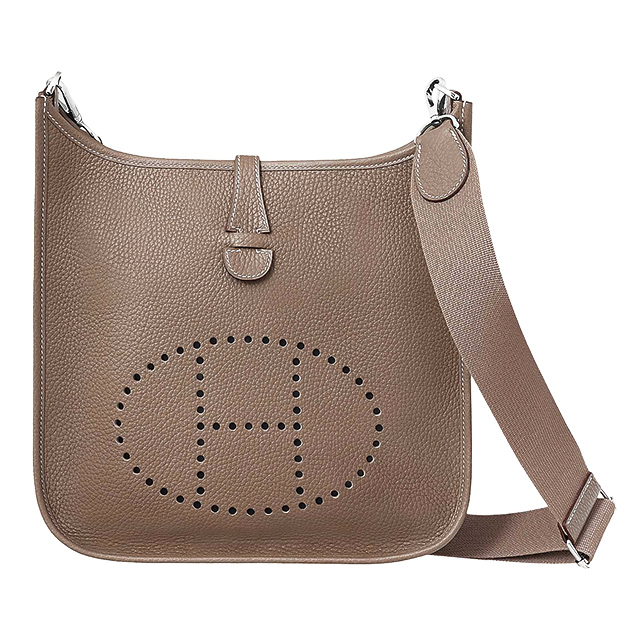 ADVERTISEMENT - CONTINUE READING BELOW
A more casual style compared to other Hermès bags, the Evelyne is a saddle bag design with a crossbody strap. Designed in 1978 by Evelyne Burtrand, its telltale perforated H logo was intended to serve a specific purpose. Meant to carry horse-grooming equipment, the little holes were actually placed there to help these tools dry. Well-loved for its understated, functional style, the Evelyne can be purchased online with prices starting at $3175.
5. Herbag Zip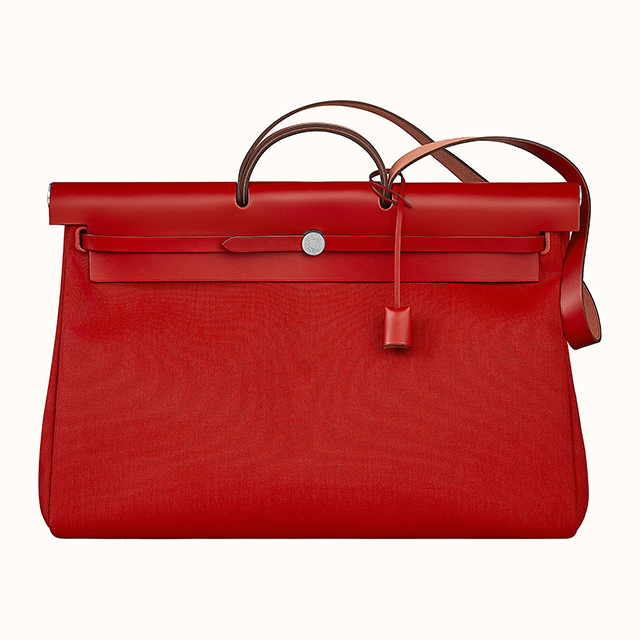 ADVERTISEMENT - CONTINUE READING BELOW
An updated version of the Hermès Herbag that was discontinued in the mid-2000s, the Herbag Zip comes with an interior removable wallet and has a back pocket on the outside. Much like the Birkin and Kelly, it has a boxy shape that's done in canvas with a leather flap, top handle, and detachable strap. The style can be purchased online. It's priced at $3775 making it a lovely entry level classic for those looking to start investing in the brand's bags.
RELATED STORY: 10 Most Popular Designer Bag Brands to Own
The Most Expensive Hermès Bag Ever Produced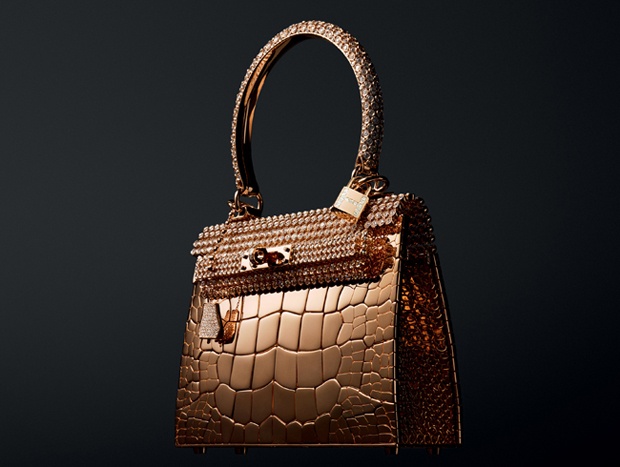 ADVERTISEMENT - CONTINUE READING BELOW
This piece isn't an Hermès bag in what you conventionally know. Designed by jewelry and shoe designer Pierre Hardy is the Hermès Kelly in Rose Gold that sold for $2-million a piece. This is a limited edition creation in the true sense of the word as only 12 pieces, in 4 style variations, were ever made. Released in 2012, the miniature Kelly was made entirely with rose gold that was etched to resemble crocodile skin. The bangle-style top handle, front flap, lock, and key cover are studded with a total of 1,160 diamonds. It's design allows for it to be carried by its handle or slipped onto the wrist like a bracelet.
Related Stories from Preview.ph
Hey, Preview readers! Follow us on Facebook, Instagram, YouTube, Tiktok, and Twitter to stay up to speed on all things trendy and creative. We'll curate the most stylish feed for you!