The Hermès Birkin bag is one of the most coveted bags since the '80s. But what exactly does it have that make it an ultimate must-have?
TOP STORY: 10 Most Expensive Designer Tees Owned by Local Celebrities
Interested in purchasing this designer bag? Here is everything you need to know before buying an Hermès Birkin.
What is a Birkin?
A Birkin bag is a line of designer tote bag manufactured by French luxury brand Hermès. They're handmade from leather and was first introduced in the 1980s. Today, it's considered to be a symbol of wealth and exclusivity because they're very difficult to acquire and would often have long waiting lists. They're also one of the must-have bags of many tote collectors and would often be referred to as more valuable than gold.
Who created the bag?
Jean-Louis Dumas, executive chairman of Hermès from 1978 to 2006, created the bag for British actress Jane Birkin. He tailored the Birkin luxury bag to have a cavernous capacity and gorgeous, timeless silhouette.
Who is Jane Birkin and why is the Hermès bag named after her?
Jane Birkin is essentially responsible for the inception of the bag. In 1984, the British actress sat next to Jean-Louis Dumas, the then Executive Chairman of Hermès in a plane from Paris to London. Jane complained to Jean-Louis that she has yet to find a tote that would suit her lifestyle as a young mother. She lamented that no bag simply fit all her daily essentials. According to the brand's website, Jean-Louis was "a born creator with a keen eye, [and] he immediately sketched a supple and spacious rectangular holdall with a burnished flap and saddle stitching." The bag was even fitted with a dedicated space for baby bottles!
ADVERTISEMENT - CONTINUE READING BELOW
Birkin bags are made by Hermès' leather artisans who have gone under years and years of training. It takes one craftsman 18 to 25 hourse to finish a bag from cutting and smoothening the leather, assembling and handstitching the bag together, and attaching and polishing its hardware.
Apart from its top-notch materials and impeccable craftsmanship, the daunting zeroes that come with buying a Birkin bag is due to its limited availability. Since a single bag takes a number of hours to make, and its rare and excellent materials take a while to be sourced, a Birkin bag is difficult to produce. This scarcity drives up the tote's price as more and more people want and covet the precious bag.
ADVERTISEMENT - CONTINUE READING BELOW
What's the most expensive Birkin bag ever sold?
The Hermès matte white Himalaya Niloticus crocodile diamond Birkin is the most expensive Birkin bag ever sold as of writing. The bag was sold for more than $379,000 at Christie's in Hong Kong back in 2016. The bag is handmade from Niloticus crocodile skin with over 240 diamonds on its 18-karat-gold hardware.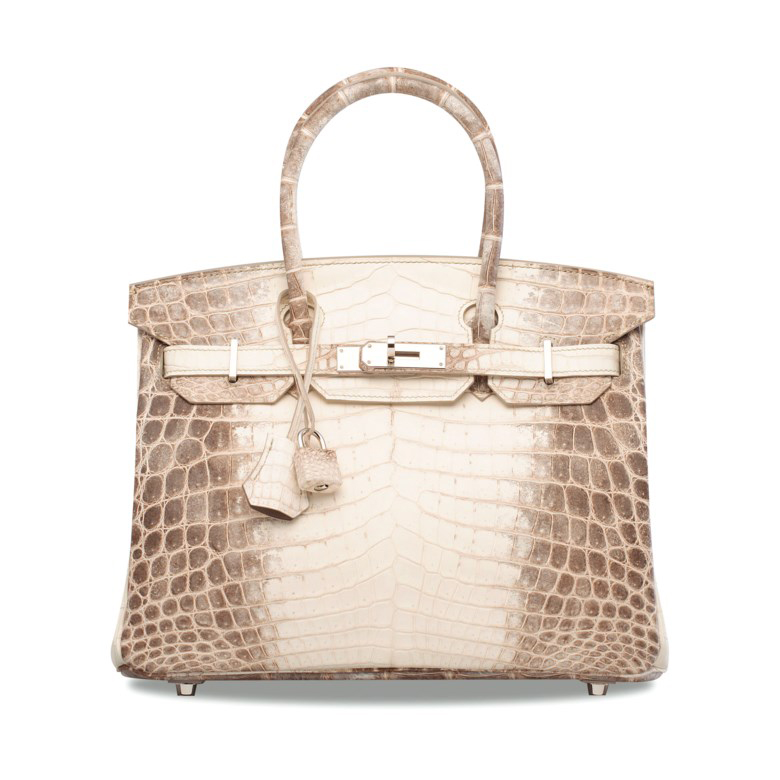 ADVERTISEMENT - CONTINUE READING BELOW
What are the special kinds of an Hermès Birkin?
Apart from the usual Birkin bags available in the market right now, as well as those that are produced with ultra rare and expensive materials, there are three other types of Birkins that you can also collect.
1. Hermès Birkin Shadow
Famous for its rectangular shape, the Hermès Birkin Shadow "plays on trompe-l'œil" or illusion. It has also no real visible hardware. The brand describes it as a "bag of mischief, but a real bag, in case you were wondering."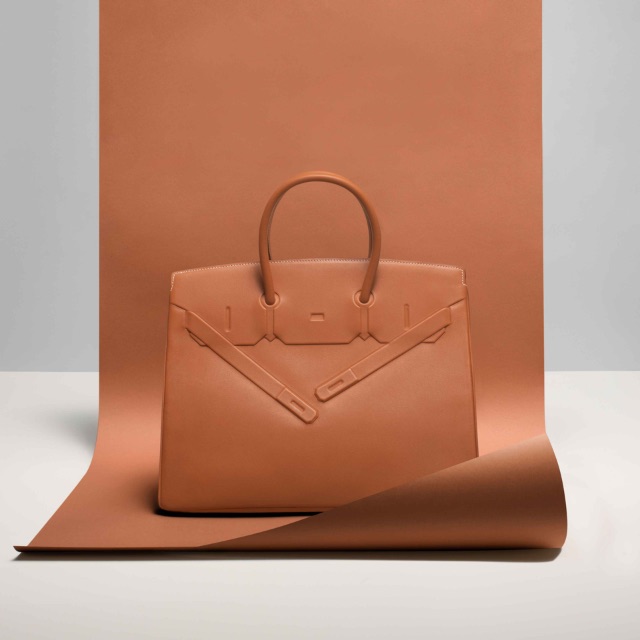 ADVERTISEMENT - CONTINUE READING BELOW
2. Hermès Birkin Faubourg
Inspired by the Hermès store in Paris located in 24 Rue de Faubourg, this bag features the "the illusion of the [store's] façade, from the awnings to the pavement." Additionally, the "Birkin Faubourg carries the spirit of Hermès with it, using precious, grained and smooth leathers and including metal parts, from the swivel clasp to the hasps and the side straps."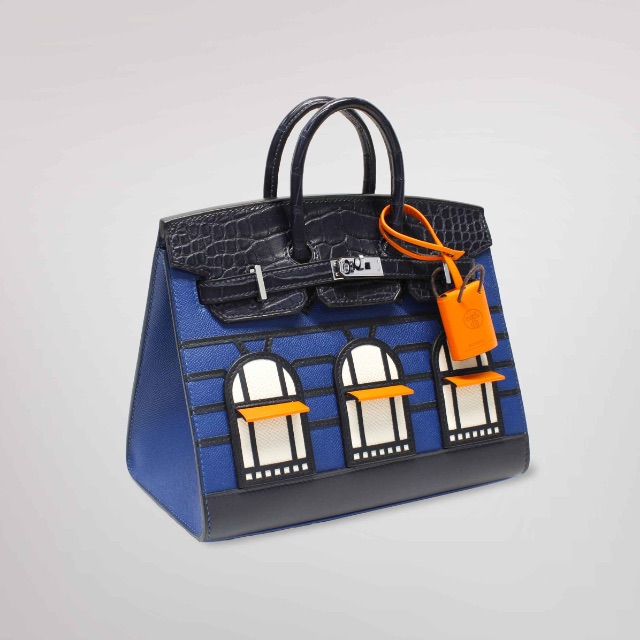 ADVERTISEMENT - CONTINUE READING BELOW
3. Hermès Birkin Cargo
While the Birkin was already intended to be a timeless, functional bag, the Birkin Cargo amps up the tote's functionality even more. This Birkin boasts of five outer pockets. The brand website describes that bag to be "multi-pocketed and multi-practical" as well as a "soft and lightweight bag inspired by military clothing." It also adds that the bag is the "ingenious result of the leather inlay work combined with the canvas assembly make it a very robust bag."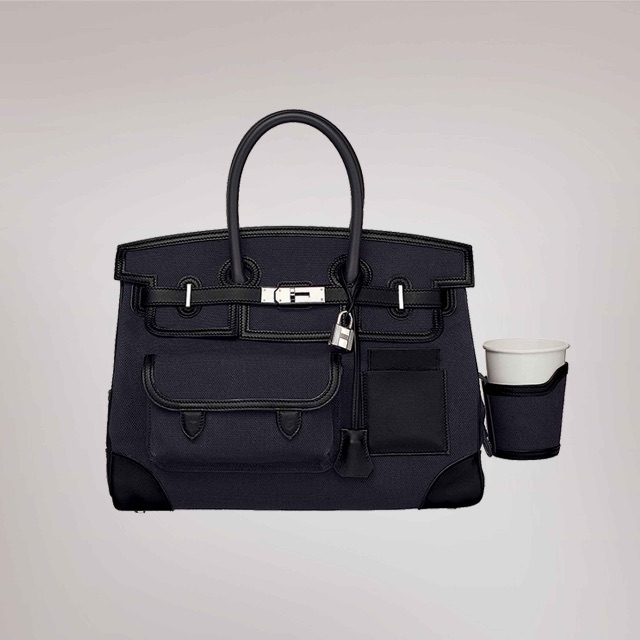 ADVERTISEMENT - CONTINUE READING BELOW
Why are Birkin bags more valuable than gold?
Birkin bags are considered to be a veblen good, meaning it's a type of luxury good where its demand increases as the price increases because of its exclusive nature. Birkin bags also have an appeal as a status and a positional symbol which only a few people can own but many others would love to have them, too.
With that said, owning a Birkin bag is a much smarter investment to have than gold because its value appreciates over time. According to Independent.com, "the Hermès bag never fluctuated downwards—instead it steadily and consistently increased reaching a peak surge in 2001 where it escalated by a huge 25 per cent." What's more, "Gold had an average annual return of 1.9 percent and a real return average of -1.5 percent, while the value of Birkin bags increased at a faster rate than either of them."
ADVERTISEMENT - CONTINUE READING BELOW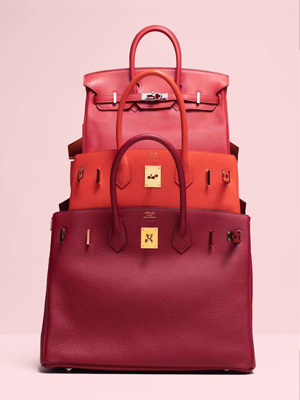 How much are Birkin bags in 2020?
"Entry-level" Birkin bags "with plain hardware is priced at 9000 USD (approximately P437,112)," according to Grazia Magazine.
How can I buy a Birkin bag?
If you're not a celebrity who desire to buy a Birkin, well, you simply can't prance into an Hermès boutique and ask for a stock. An Hermès Birkin is quite an elusive designer piece to acquire especially since the brand doesn't disclose how many pieces they are set to produce in a year. Additionally, not all stores get a chance to have a Birkin bag in store available for purchase. What's more, waiting lists are a thing of the past at Hermès stores.
ADVERTISEMENT - CONTINUE READING BELOW
It seems that aside from having a deep pocket, you'll also need an incredibly good luck (or extreme patience and perseverance) to chance upon one in store. And if you do get a lucky strike, having the sales associates sell the coveted Birkin bag to you is an entirely different story.
Related Stories from Preview.ph
Hey, Preview readers! Follow us on Facebook, Instagram, YouTube, Tiktok, and Twitter to stay up to speed on all things trendy and creative. We'll curate the most stylish feed for you!