Not many people would suggest the mist-shrouded mountains of Sa Pa in Vietnam as a must-see destination. "What's there to see, anyway?" was a question I got asked numerous times before I left for my trip.
Sa Pa can be very touristy if you follow the obvious routes that are normally advised on travel blogs—I'm looking at you, TripAdvisor—but thanks to a new luxury tour operator based in Europe called TextileSeekers, my trip was the farthest thing from your usual run-of-the-mill tour bus itinerary.
ADVERTISEMENT - CONTINUE READING BELOW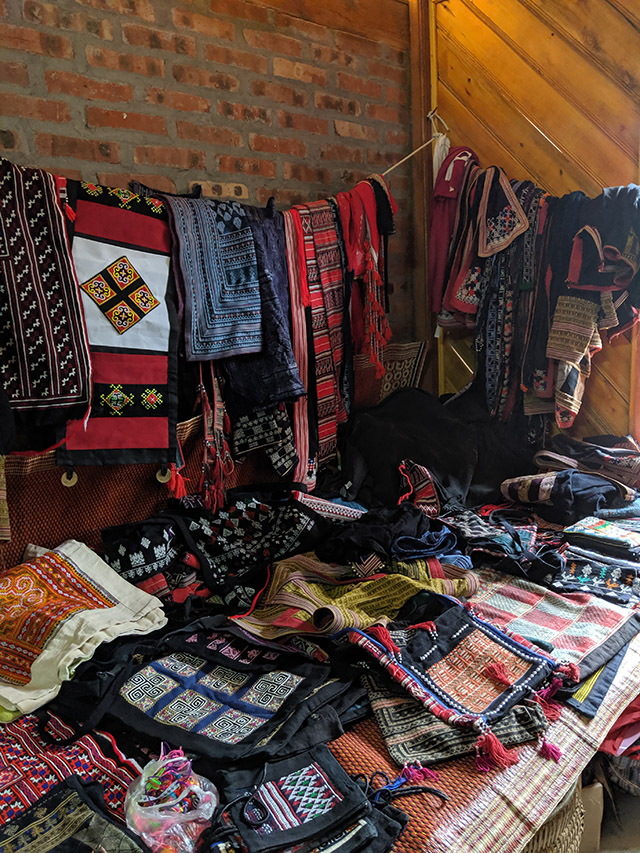 Thao Phuong, the founder of TextileSeekers, is a mesmerizing beauty you might mistake for Disney's rendering of Pocahontas. Her heritage hails from Vietnam, but she has lived her life mostly abroad across several global cities: London, Sydney, New York, and Barcelona. The first thing I noticed was Thao's excellent style—when we met, she was dressed in a well-cut navy Issey Miyake trench coat, a plain white cotton tee from Acne, and a vintage pair of 1985 U.S. Army OG-507 jeans, which she accessorized with a minimalist tan Loewe Heel bag and Veja canvas trainers. Her superb taste was also a reflection of the whole trip, from her choice of hotels ( Topas Ecolodge) to restaurants (Madame Hien). Mind you, they're all beautiful—and they felt very authentic without seeming touristy at all.
ADVERTISEMENT - CONTINUE READING BELOW
Recommended Videos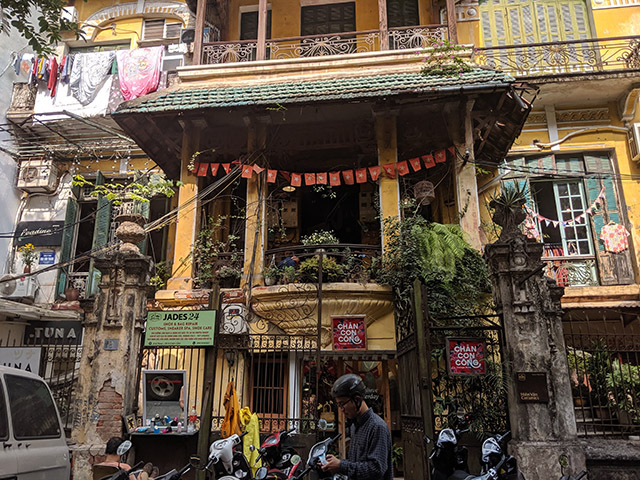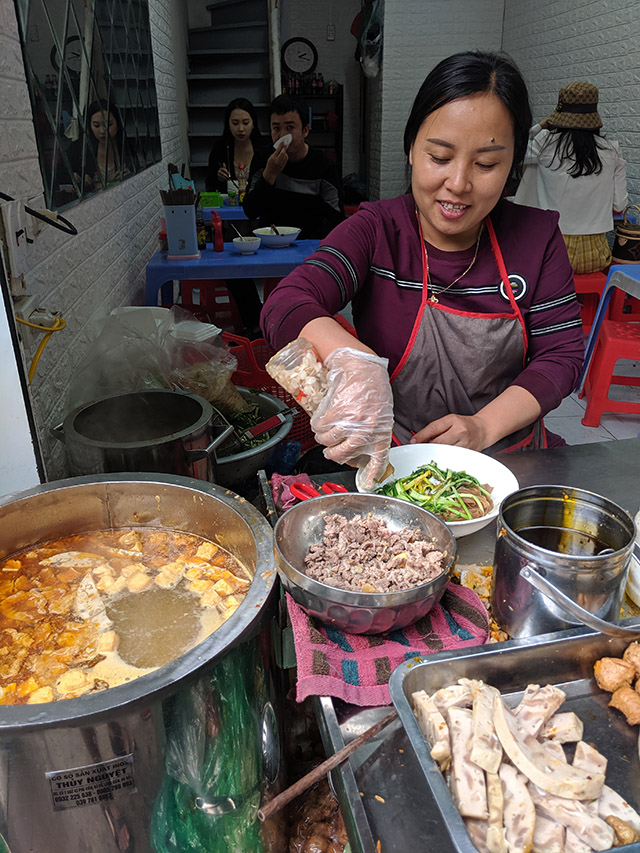 ADVERTISEMENT - CONTINUE READING BELOW
Her passion project promises a heartfelt journey featuring the very core of Sa Pa with a focus on textiles, slow luxury, heritage, and traditions. Thao has meticulously partnered with local tribes' superwomen to create a soulful, poetic experience, with—of course!—a bit of sustainable shopping involved.
DAY 1
We started our trip in Hanoi, where we got off to a good start running around the city looking for one of the local antique stores Thao recommended, Van Tribal. This unassuming boutique is run by Ms. Hanh, a petite Vietnamese lady with a vast collection of antique curiosities, with some of the pieces dating over hundreds of years. Dinner was at the sexy, aforementioned Madame Hien, where we devoured our weight in spring rolls and bun cha, a sumptuous dish of grilled pork and noodles originating from Hanoi.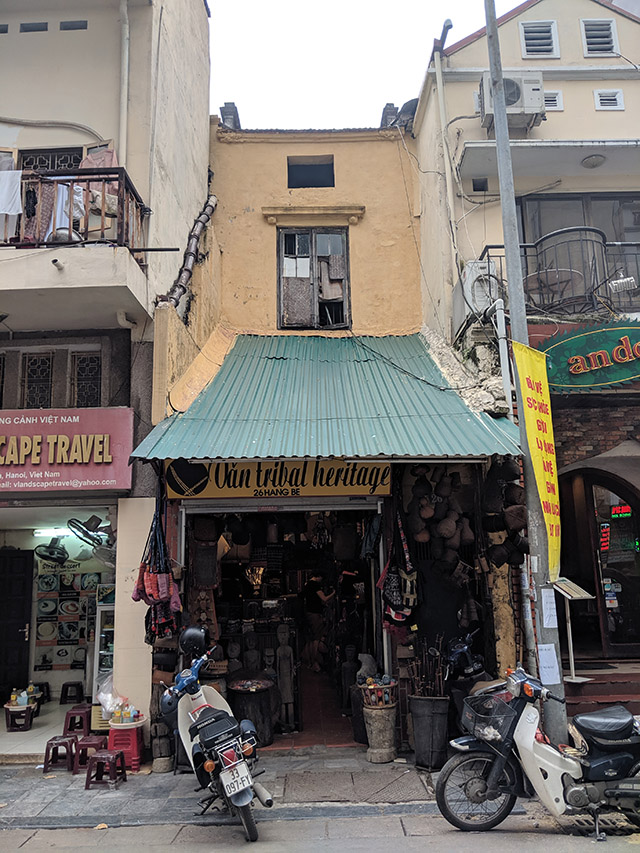 ADVERTISEMENT - CONTINUE READING BELOW
DAY 2
The following day was spent at the Women's Museum, where we curiously explored women's roles in Vietnam and their contributions to society over the decades. The last floor houses ethnic women's costumes from the 54 different tribes of Vietnam, and we spent hours ogling at glass cases of heavily-embellished garments laced with dense embroidery, complex weaves, and glass beads.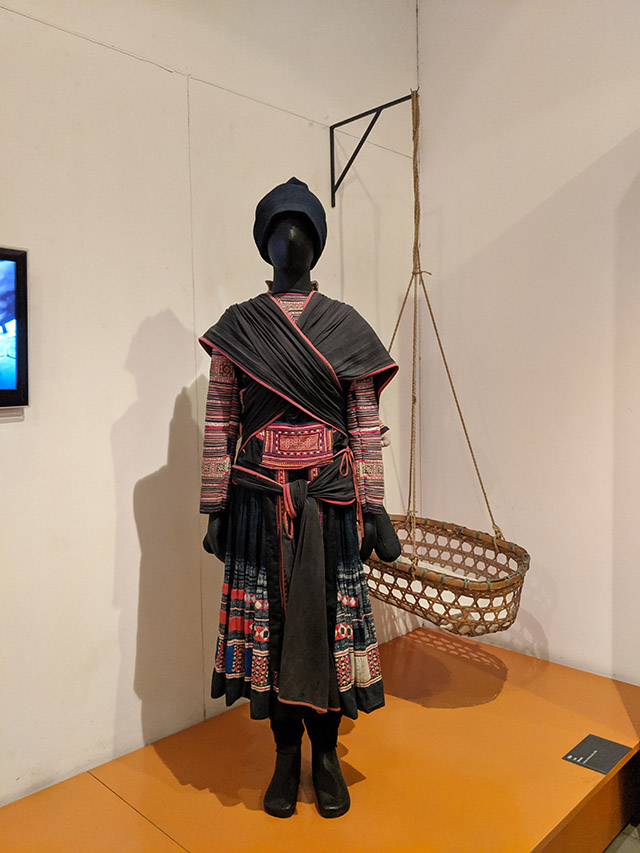 ADVERTISEMENT - CONTINUE READING BELOW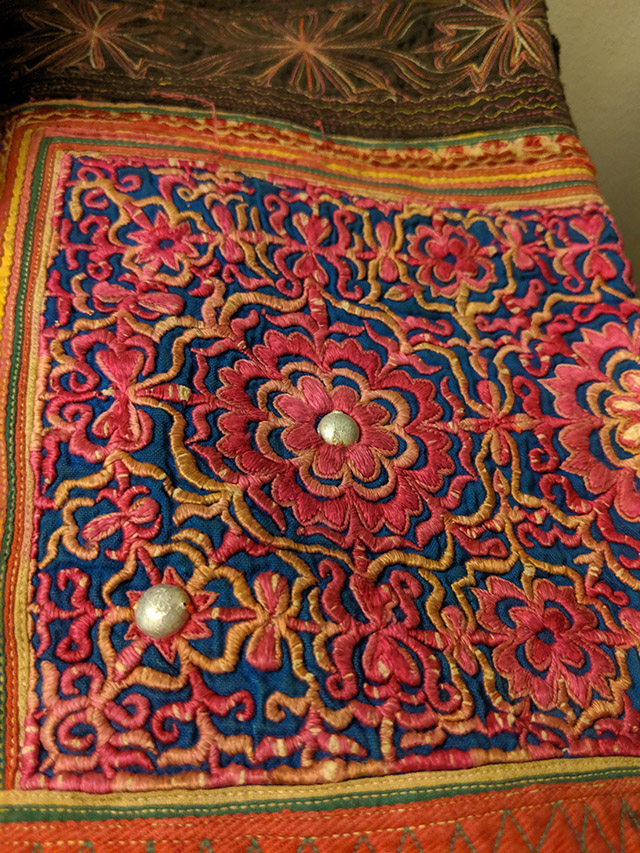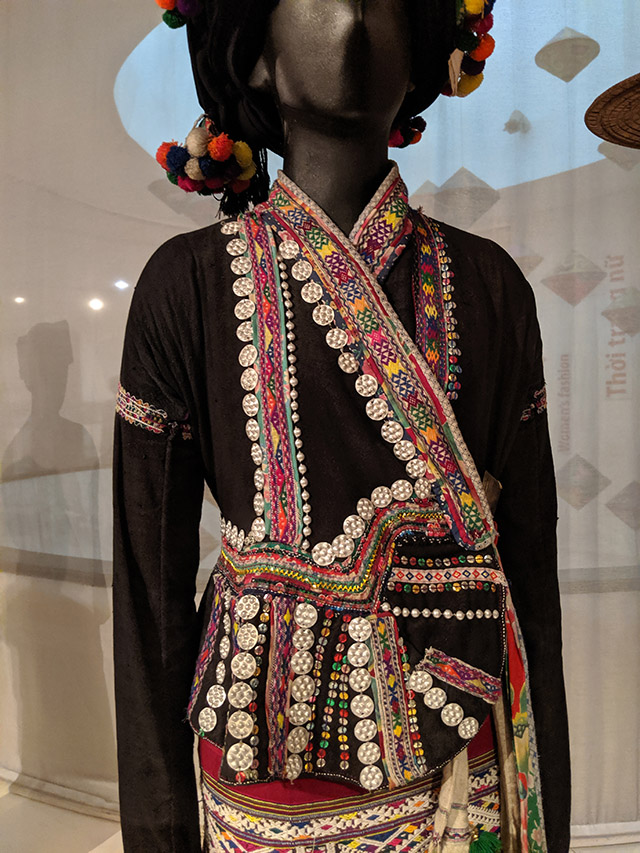 ADVERTISEMENT - CONTINUE READING BELOW
At this point, most of the travellers were itching to get their hands on a few of these heritage pieces, so the next stop, 54 Traditions Gallery, was fitting. It spans several floors and has rooms full of antiques, textiles, art, and porcelain. They even have a picture of Bill Clinton on their website, so it's pretty legit.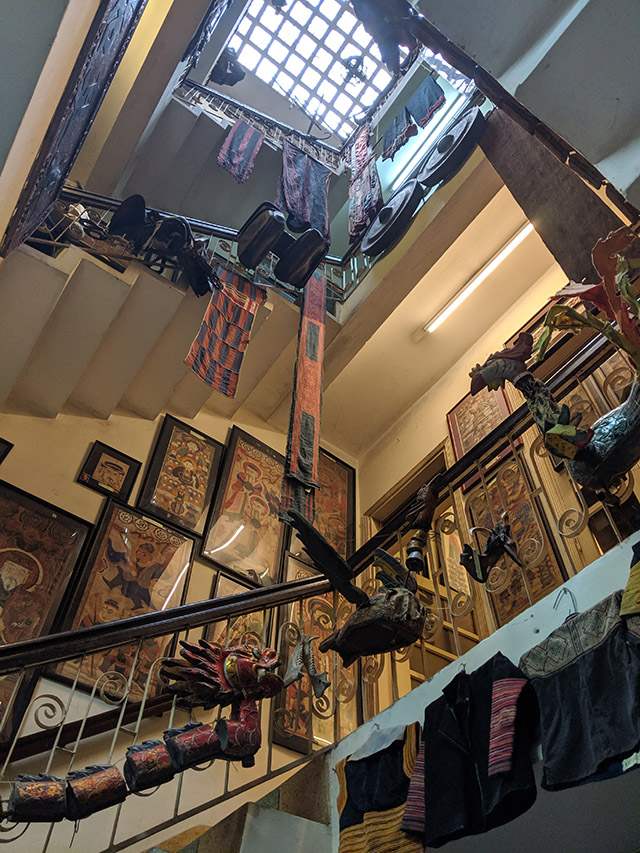 ADVERTISEMENT - CONTINUE READING BELOW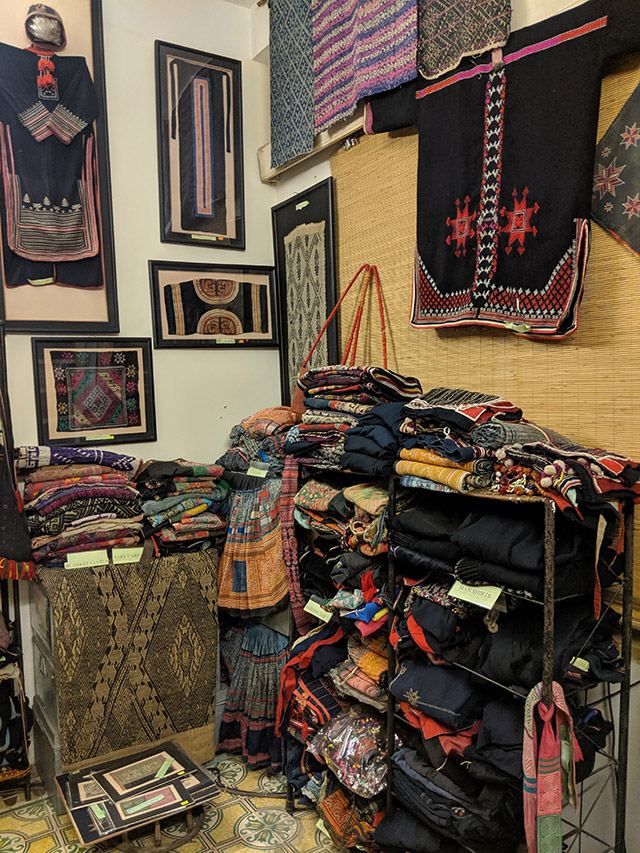 One of the most exciting stops of the trip was the chocolatier Maison Marou. I still have dreams about their egg cream—they literally whip an egg into chocolate milk to create a luscious hot chocolate custard. Their cacao is sourced in Vietnam, and like sommeliers, they obsess about how cacao beans differ in taste depending on terroir (a word I've only heard in France). It's a great place to buy pasalubong: quality hot chocolate and beautifully wrapped milk chocolate bars.
ADVERTISEMENT - CONTINUE READING BELOW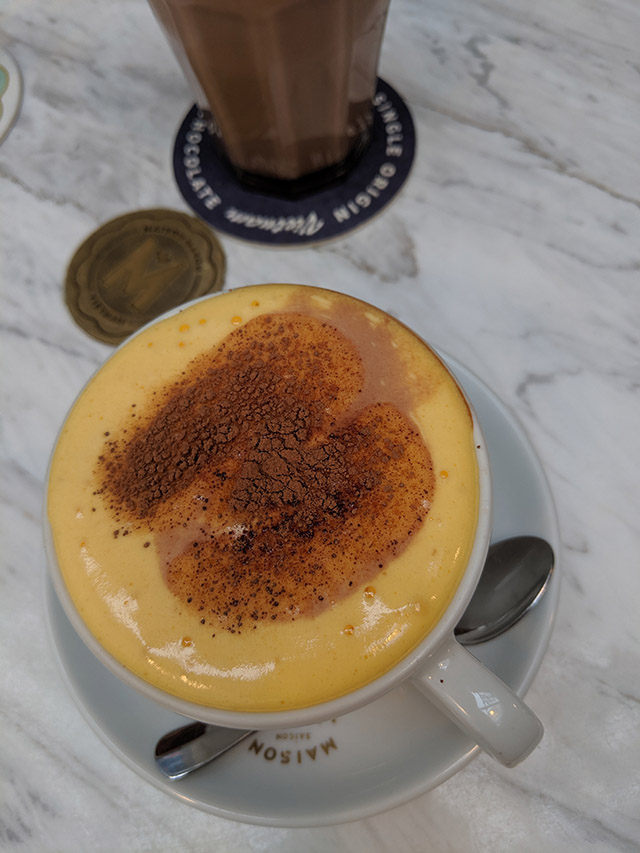 ADVERTISEMENT - CONTINUE READING BELOW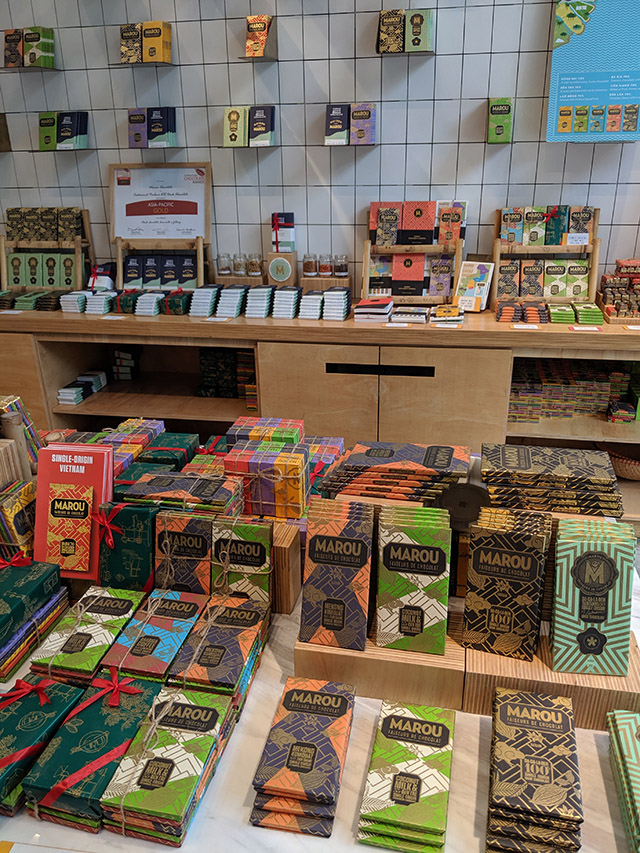 Other places I'd recommend in Hanoi: Tam Vi for honest classic northern Vietnamese food set in a cool Oriental space, the stunning lakefront restaurant Cau Go in Hanoi's old quarter for authentic Vietnamese cuisine, and the sultry Tadioto Bar for a sophisticated nightcap with friends.
DAY 3
From Hanoi, it was a five-hour car ride to the lush layered mountains of Sa Pa in Lao Cai. At the end of what seemed to be a ceaseless journey was our beautiful hilltop resort for the next four days, Topas Ecolodge, which certified on National Geographic's Unique Lodges of the World list. It boasts of 360-degree views of the mountains of Hoang Lien National Park. Each of their bungalows has breathtaking views of the towering peaks and endless valleys, and their gorgeous infinity pool, a very recent addition to the space, is already one of the most Instagrammable locations of the lodge.
ADVERTISEMENT - CONTINUE READING BELOW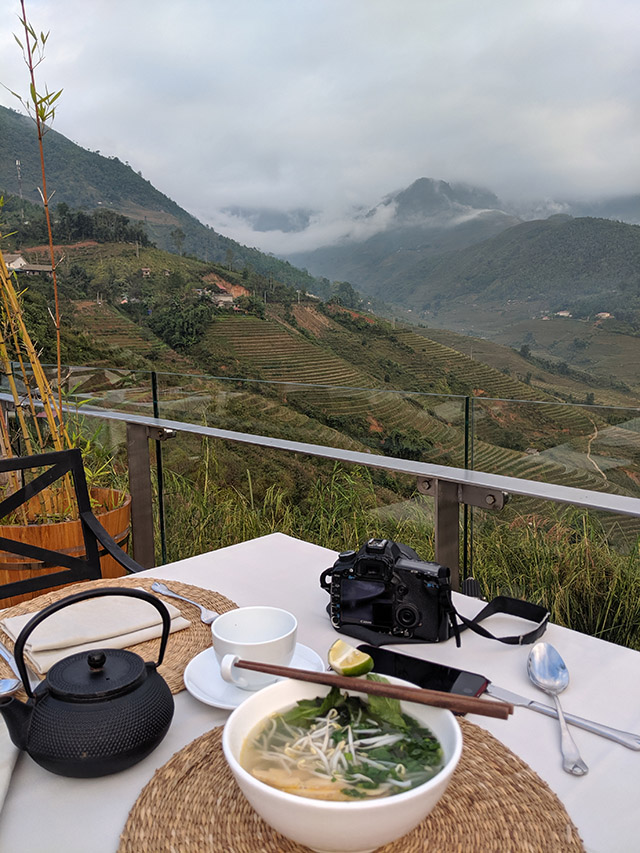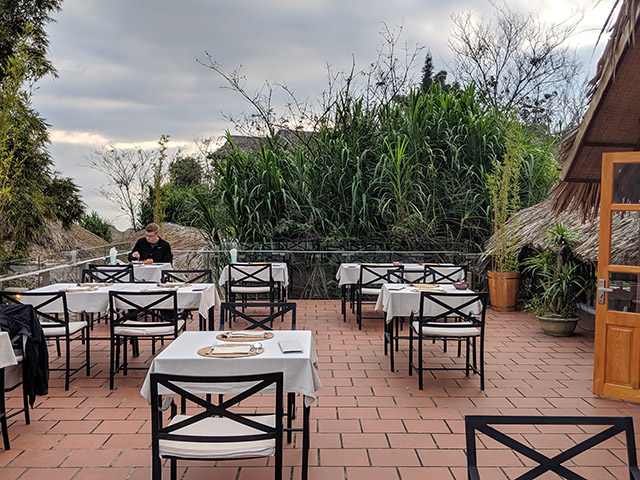 ADVERTISEMENT - CONTINUE READING BELOW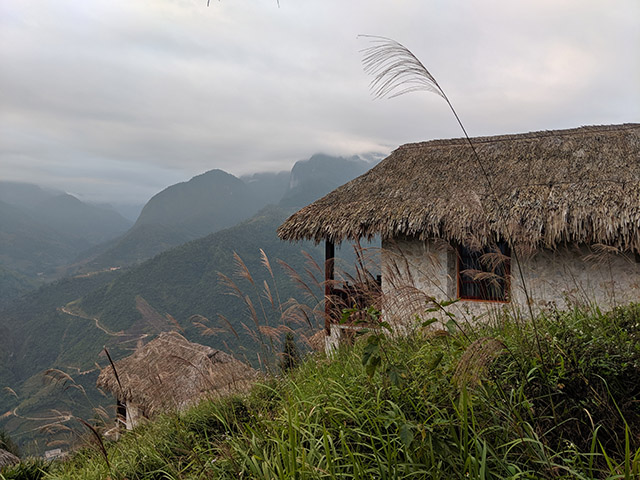 DAY 4
In Sa Pa, we ventured out into the mountains of Ta Phin to meet the women of the Red Dao tribe. It was a bit of a trek to get to where these women were, involving a two-hour car ride and a 45-minute scenic walk—but it was all worth it. Ms. Tamay from the tribe showed us how to create natural dye from roots, leaves, and branches sourced from nearby gardens and fields, which we applied to hand-woven textiles such as silk, cotton, and hemp.
ADVERTISEMENT - CONTINUE READING BELOW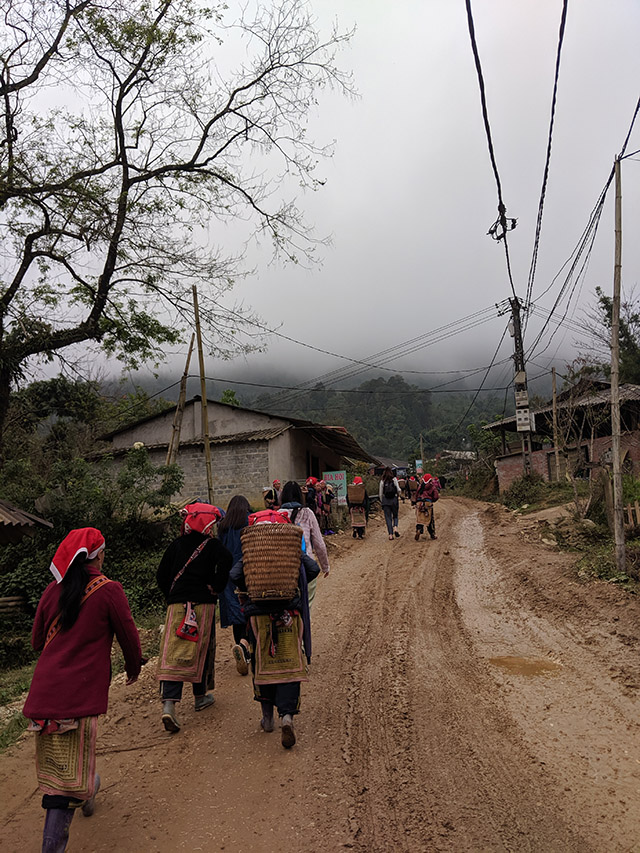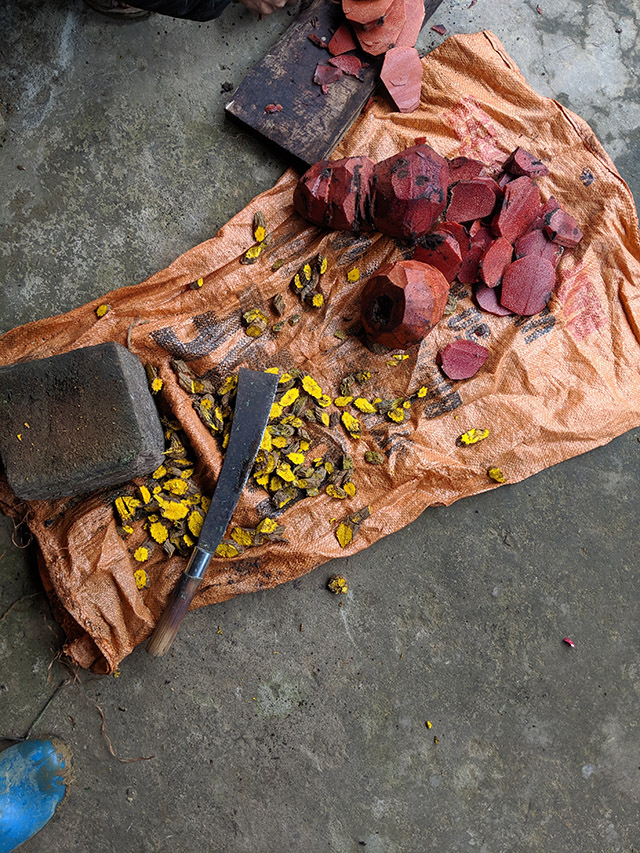 ADVERTISEMENT - CONTINUE READING BELOW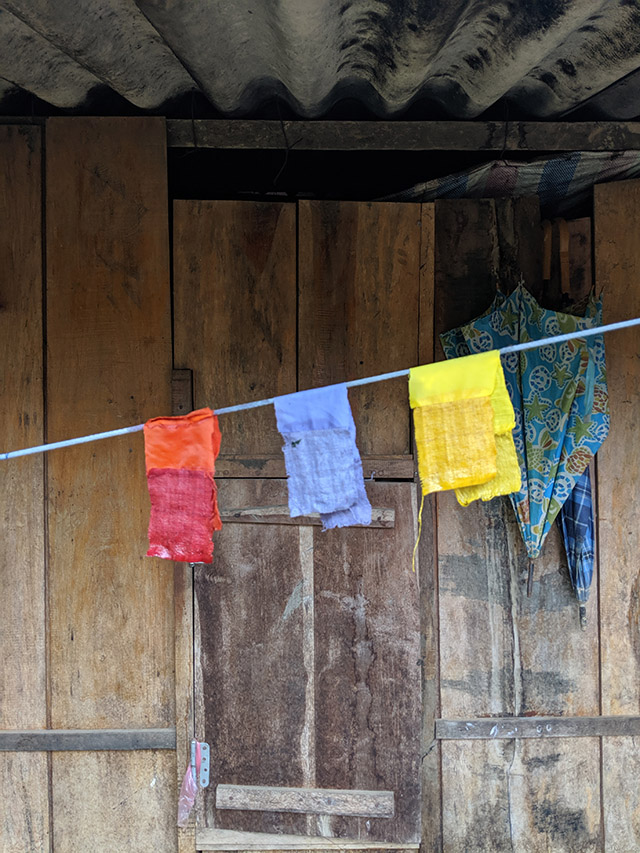 The Red Dao tribe are also skilled at creating intricate embroideries—these adorn the collars of their jackets, the hems of their trousers, and the borders of their garments. Each traveler was given a very personal, one-on-one lesson on hand-stitching a small traditional figure. It took me 40 minutes to hand-embroider three 2-cm figures—imagine how much work and time it takes to embellish one of their trousers! This is literal slow fashion.
ADVERTISEMENT - CONTINUE READING BELOW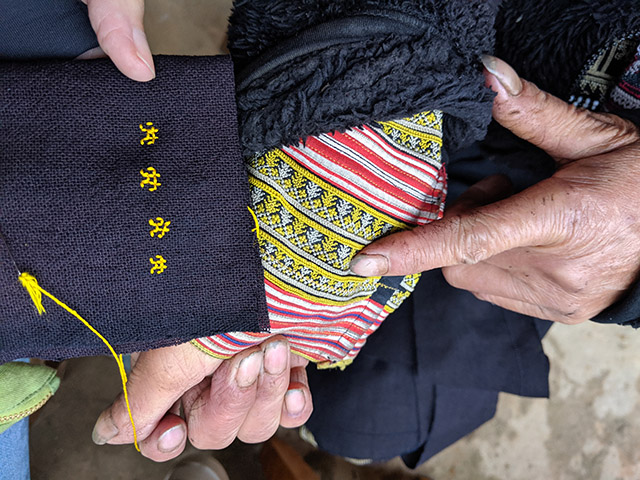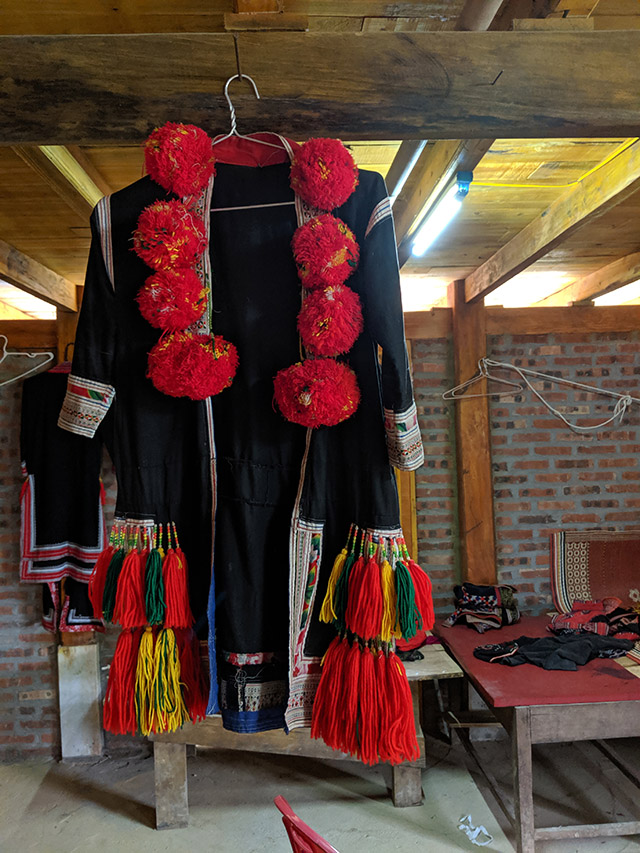 ADVERTISEMENT - CONTINUE READING BELOW
DAY 5
The following day, we were invited to Ms. Tamay's son's wedding. The venue was a tent perched atop the edge of a cliff. Inside the tent was a very traditional Red Dao celebration.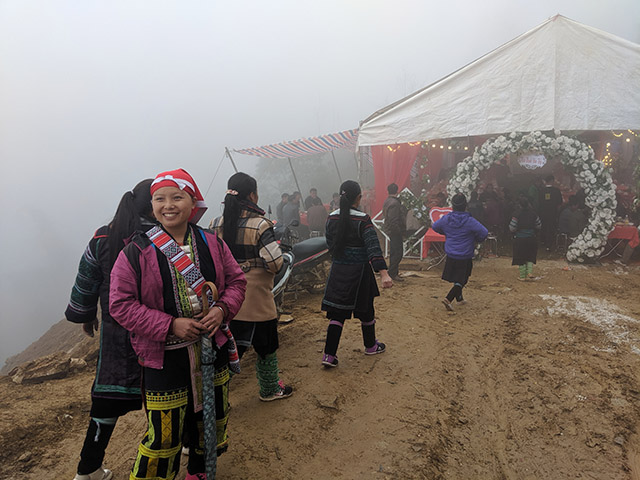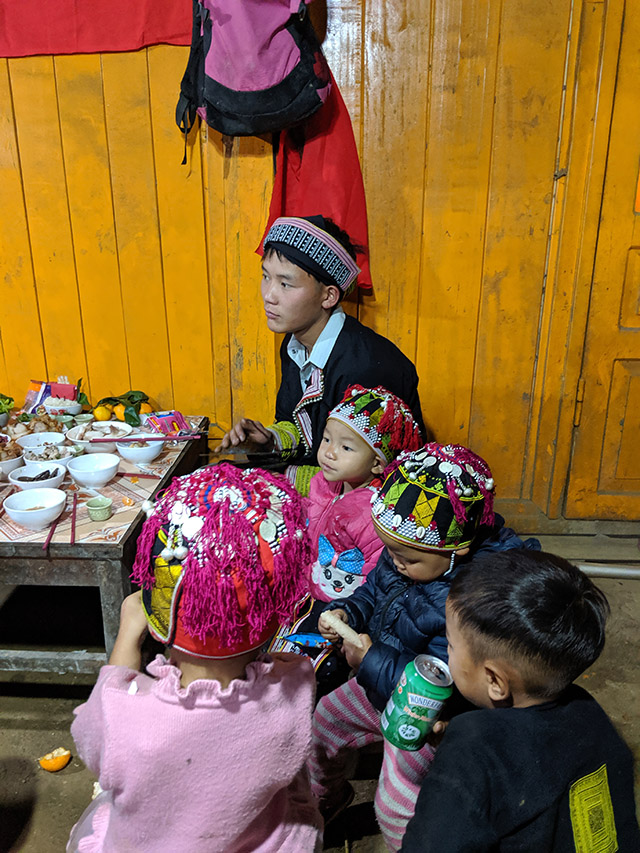 ADVERTISEMENT - CONTINUE READING BELOW
The food being served was all organic, locally-grown and hand-prepared—they had boiled sticky rice grown from their rice paddies, rice wine fermented by Ms. Tamay's father, and choice barbequed meats from their own farms.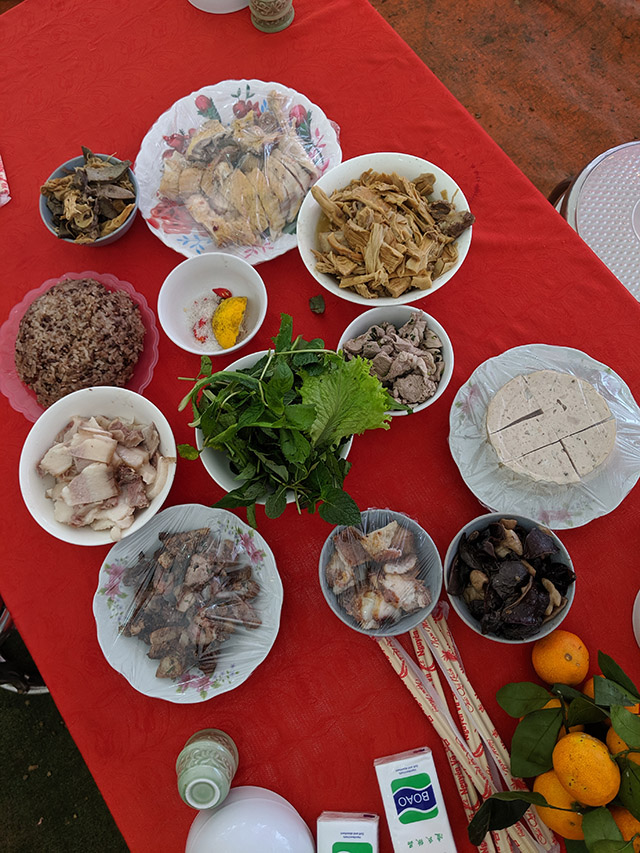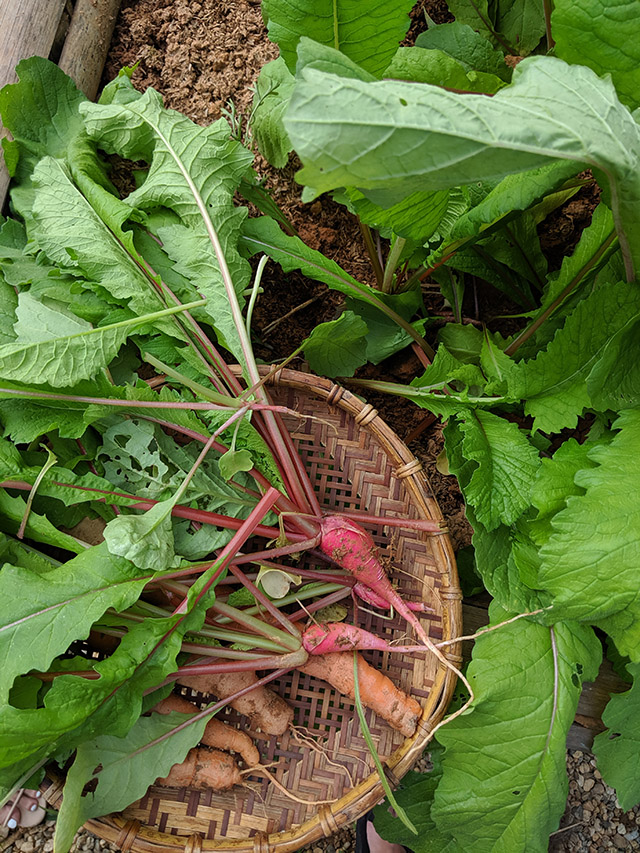 ADVERTISEMENT - CONTINUE READING BELOW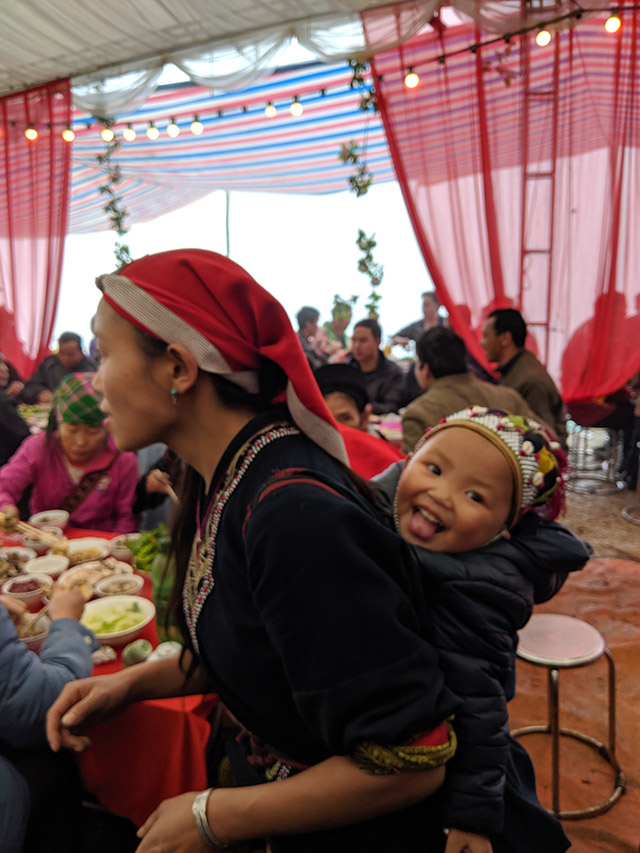 Conclusion
On the way back to the airport, I couldn't help but think of how unique this trip was. Vietnam isn't particularly new to us Filipinos considering its short distance away from our home country, but what TextileSeekers has managed to do was so out of the ordinary that I hadn't ever experienced anything quite like it. I would put it up there on my top-three list of inspiring travel to-dos, at par with a safari in South Africa and a desert tour in the Sahara.
ADVERTISEMENT - CONTINUE READING BELOW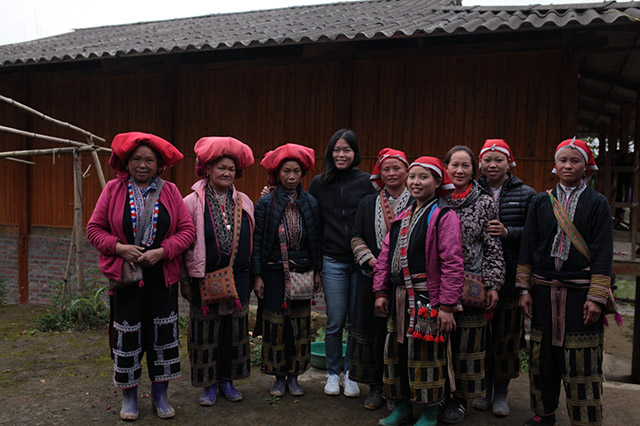 For more information on TextileSeekers, please visit textileseekers.com.
Related Stories from Preview.ph



Hey, Preview readers! Follow us on Facebook, Instagram, YouTube, Tiktok, and Twitter to stay up to speed on all things trendy and creative. We'll curate the most stylish feed for you!