Eyeglasses, whether prescription or not, have become an important styling accessory. And while it tends to cost more than a pretty penny for stylish frames and pair of optical lenses, a Philippine brand has taken on the mission of making these available, and more affordable, for every Filipino—Sunies Specs.
TOP STORY: 10 TV Shows and Movies to Watch on Netflix After "Emily in Paris"
What started as primarily a brand of inexpensive fashionable sunglasses, Sunnies Studios launched Sunnies Specs in 2016 to address the optical needs of their growing cult following. If you purchase in stores, you can get your new pair within the same day. Online orders take 2 to 3 business days to ship, though processed optical lenses will take 12 days. The warranty covers manufacturing defects and you can return your order within 7 days from the delivery date.
By 2020, the prescription eyeglasses can be purchased from the brands 127 stores in the Philippines and Vietnam, as well as through their online store that ships worldwide.
ADVERTISEMENT - CONTINUE READING BELOW
The Basic Prescription Eyewear Package of Sunnies Specs
Sunnies Specs has roughly 200 frame styles to choose from that range from acetate, TR90 resin, or stainless steel. The basic eyewear package for any of these frames with single vision lenses costs P1999. This also comes with a free visual consultation (eye checkup), hardcase, and lens cleaning cloth.
CONTINUE READING BELOW
Recommended Videos
The Sunnies Specs Care Kit
To keep with being aesthetic, Sunnies Specs also offers a Care Kit in 4 colors—navy, rosewood, oat, and pumpkin—to help you maintain the cleanliness and clarity of your eyeglasses. For the price of P250, each kit comes with a small spray bottle of lens cleaner and refill in a bigger bottle, a microfiber cleaning cloth, and a small screwdriver to tighten the parts that come loose over time.
ADVERTISEMENT - CONTINUE READING BELOW
Customizing the Lenses of Your Sunnies Specs
There are six ways to personalize your eyeglass lenses depending on your lifestyle and preferences. The upgrades range from giving your peepers added protection to managing the weight you carry on your face. Selecting your lens options comes right after you input your prescription, and you have the option to combine the upgrades to pack your specs with a lot of benefits. Each has a corresponding price add-on to the basic prescription eyeglass package of P1999.
1. Standard Multicoated
Price: Free with the P1999 Eyeglass package
The basic clear lenses also offer protection from the glare of bright lights.
2. Screen Safe
Price: an additional P1000
Given that we are constantly staring at our screens for both work and leisure, these lenses shield the eyes from 90% of the blue light emitted. This prevents fatigue as well as potential long-term damage.
ADVERTISEMENT - CONTINUE READING BELOW
3. Sun Adaptive
Price: an additional P1200
No need to worry about carrying a separate pair of sunglasses, and worrying about how to see clearly through them, when you head outside. These lenses transition from clear to a darker tint when faced with bright sunlight.
4. Spectrum Duo
Price: an additional P2000
Combining the blue light blocking capabilities of Screen Safe lenses with the sun protection of Sun Adaptive, these 2-in-one lenses offer a lot of protection from the damage extra bright light sources can cause.
5. Tints
Price: an additional P500
More than just an aesthetic choice, the 9 different hues you can choose to color your lenses actually have special benefits. Canyon, a sheer deep brown, is great for the changing everyday light while the pale blue Ocean reduces glare. The lilac-toned Grape helps give clarity and definition to your vision and Moss, a shade of green, actually helps with color perception. The golden Honey helps with depth perception, while yellowish lemon brightens up your view in lower light conditions. For added protection, the orangey Mandarin helps with blue light protection, while the ebony Onyx shields against UV rays. Lastly, Sakura, a reddish brown, helps to reduce eye strain.
ADVERTISEMENT - CONTINUE READING BELOW
6. Polycarbonate
Price: an additional P3800
A pricey upgrade but ideal if you happen to be a bit clumsy when it comes to your eyeglasses or if you engage in high action activities. Not only is it more resistant to scratches and scuffs, but these durable lenses are less likely to break when you accidentally drop or put too much weight on your pair. But before you worry about the weight, the Airwear Crizal Forte lenses are enhanced in both the way they look and feel as they are thinner and lighter in make.
7 Ultrathin
Price: an additional P3800If your grade is quite high, then you're not a stranger to managing with thick lenses. Sunnies Specs offers ultrathin compressed lenses that can literally lessen your load. It's also perfect for rimless styles or frames that have no bottom support to keep the load light.
Note: If you happen to already own a pair of Sunnies Specs and want, or need, to replace the lenses, the cost for this starts at P799.
ADVERTISEMENT - CONTINUE READING BELOW
Sunnies Specs Best-Seller Frames
Dex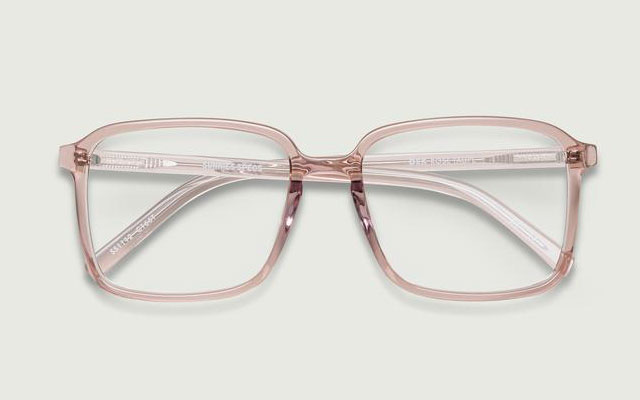 While the style is touted as "universally flatering", its wide frame makes it a good fit for those with wider heads. Each square-ish lens measures 54mm, while the bridge is 17mm. Made with acetate and available in 5 muted colors, the Dex frame has a see-through sheen that's light on the eyes.
ADVERTISEMENT - CONTINUE READING BELOW
Shiro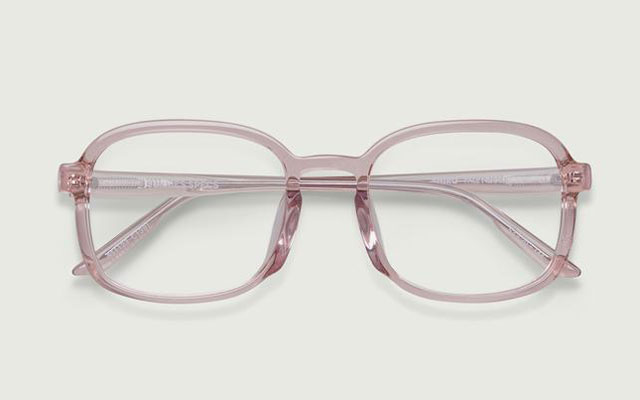 Another square frame with rounded edges, the Shiro's oversized shape fits most face shapes, even those with fuller or broader features. It comes in 2 neutral shades (Coffee, Pale Nude) and a deeper Dark Tortoise. Also made with acetate, it has a lens width of 53mm and bridge width of 20mm.
ADVERTISEMENT - CONTINUE READING BELOW
Bruno