Preview's Contributing Editor for Men's Fashion Mond Gutierrez works hard at every little thing he does. His incredible post-weight loss transformation is only the latest bullet on a long list of evidence—while he's always had a penchant for style, it's easy to tell that he's enjoying dressing for his new body. And why not? If you've got it, flaunt it...and trust us, Mond's 100% got it.
From being one of the first people we saw carrying the Balenciaga Cabas shopper to his current taste for fashion-flavored sportswear (he interviewed Richard Gutierrez and Sarah Lahbati for our August 2017 cover story swathed in the Alexander Wang x Adidas collab, no biggie), Mond is clearly a man of many names: host, columnist, endorser, entrepreneur and even occasional actor. All that proven true, sartorial insider still sounds like it suits him the most.
ADVERTISEMENT - CONTINUE READING BELOW
CONTINUE READING BELOW
Recommended Videos
IMAGE Charisma Lico
How do you ensure you look unique/different from everyone else?
"I don't really put a conscious effort into doing that, I just wear what I like and depending on my mood for the day. Usually it's driven by my comfort level, like if it's really really hot then there's no need for me to layer. But I really don't put much thought into trying to be unique. I just wear whatever I feel like, so it could be a little trendy one day, it could be athleisure the next day."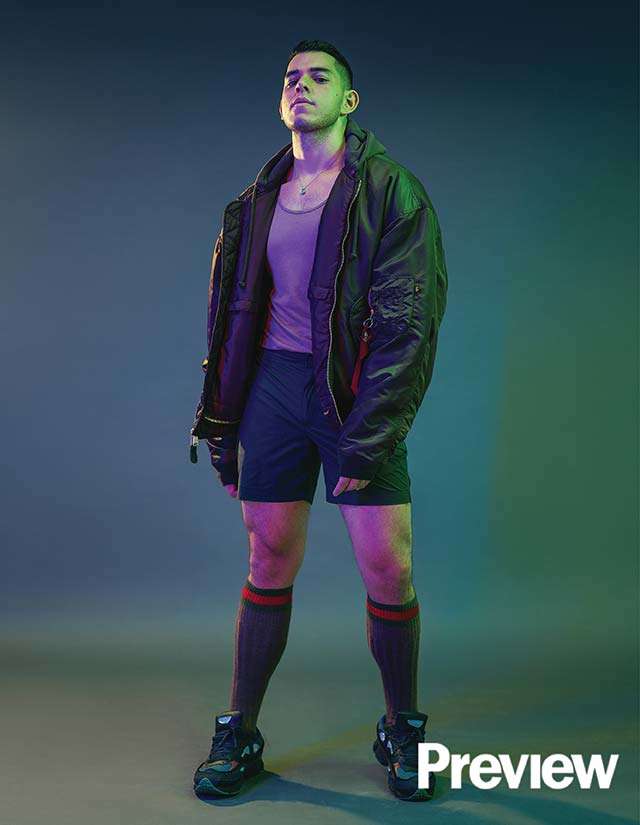 ADVERTISEMENT - CONTINUE READING BELOW
IMAGE Charisma Lico
How do you stay stylish without becoming a slave to what's trendy?
"I think what's important is you have to know your style, you have to stay true to what you love. Fashion is a way of expressing yourself, so make sure you know that. Sometimes we see trends online and we're like, 'oh, maybe I want to try that', but not every trend is for everybody so you just have to know what looks good on you."
What outfit best describes your personal style?
"Right now I'm into a lot of sportswear because my day revolves a lot around my training, sports, and my workouts, so a lot of it has to go from meeting to gym then gym to meeting-appropriate."
ADVERTISEMENT - CONTINUE READING BELOW
IMAGE Charisma Lico
What's one clothing/styling hack you always rely on?
"Black sweatpants. If you wear a dressy shirt on top, you can wear it to a meeting. And you can wear it straight to the gym by just wearing a tank top underneath."
How do you approach dressing up for events versus dressing for down time?
"For events it gets a little trickier, I put more thought into it. For me it's like a puzzle especially if it's a formal event. From your dress shirt, to your pants and to your blazer it's like a man's suit of armor. A nice tuxedo or a nice suit is like a guy's armor, so you have to put a bit more thought into it because the fit is what counts the most."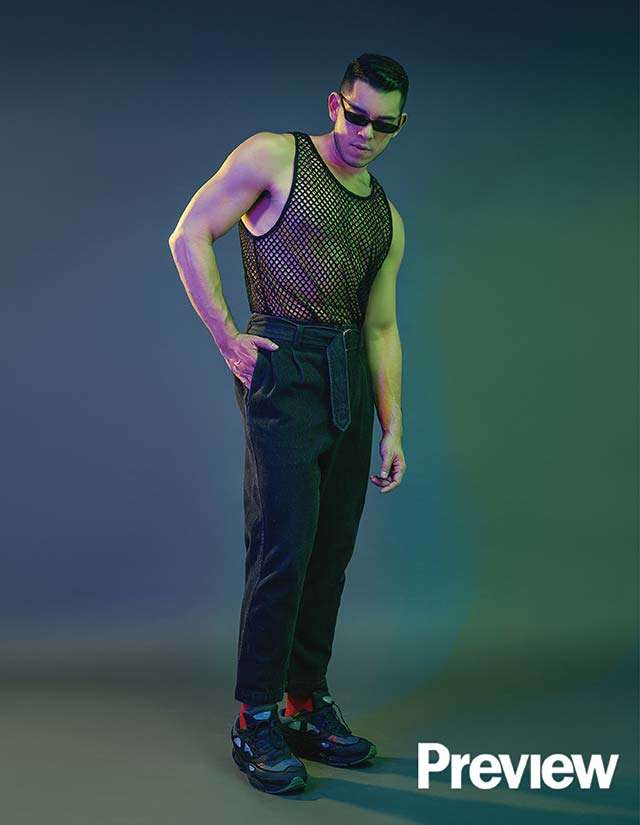 ADVERTISEMENT - CONTINUE READING BELOW
IMAGE Charisma Lico
Accessories can make or break the man. Any advice on how to use this to your advantage?
"I love statement shoes. I would wear all black then I would just wear statement shoes. So whether it's boots, loafers or funky sneakers, it can add a certain personality to any outfit."
Top Articles from Preview.ph
>>