During our interview with her, Julia Barretto made it abundantly clear she's turned over a new leaf. At just 24 years old, she's living all by herself with just one assistant, and this change has affected her sense of style, too. Her current color palette is as clear and distilled as her priorities: She's traded in all the other colors for trusty neutrals. She's done with buying frivolous hyperpieces. This no-nonsense fashion sense is an externalization of her maturity, which took her years to earn.
We got to chat with her about her newfound wisdom when it comes to shopping, all the stories that live in her closet, and what it's like to undergo a style evolution.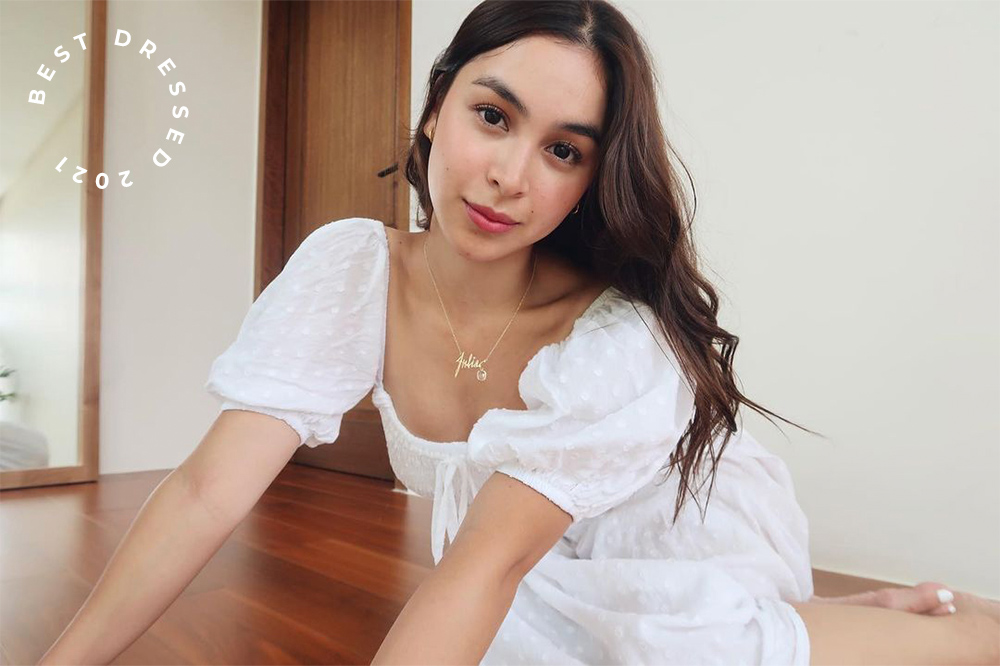 Preview Best Dressed List 2021: Julia Barretto
In one sentence, how would you describe your personal style?
"My personal style has grown. Or, I think my personal style has matured."
How has your style evolved over the years?
"The older we get, the more we just want to feel comfortable, more relaxed, and more laidback. As I turn 25 soon, I think I've prioritized simplicity and just being comfortable. Living alone and realizing our money can go into better places, I realized that I'm already comfortable with my basic pieces that I get to wear over and over again. I feel like [my style] has evolved with me, grown with me, and matured with me. My style has become simpler at the same time that I have chosen to live a simpler life. My style represents me and my energy now, and my headspace now. I'm glad people notice my style and how it's changed over the years. I didn't think it would be noticeable."
ADVERTISEMENT - CONTINUE READING BELOW
"I've only been living in my house here for two years. Just at the end of last year, I realized that I wanted to change up my space. I felt like the design that I had initially didn't represent anymore my headspace and where I was at in my life. (My house was initially more brown, with the golds and the coppers and the grays.) I wanted to come home to a space where I felt like, this is me. This is me now, this is my energy now.
"I realized I'm actually in a really good place in my life and I wanted to come home and see that everything is bright and airy, with more wood, to make it feel more homey. Ever since, it affected my style as well. I've come to love a lot of neutrals. I find myself repeating the same pieces, but I try to switch it up by adding a cardigan, a coverup, or just changing my shoes or my accessories. That's the reason why I've decluttered a lot of my clothes and got rid of a lot of pieces that I wasn't wearing because I was just wearing all my basic pieces every day, over and over again. It's nice to be underdressed. It's part of growing up.
"It's a domino effect. Whatever your headspace is, it'll affect every corner of your life. Your house, your style, the people in your life, the palettes you choose."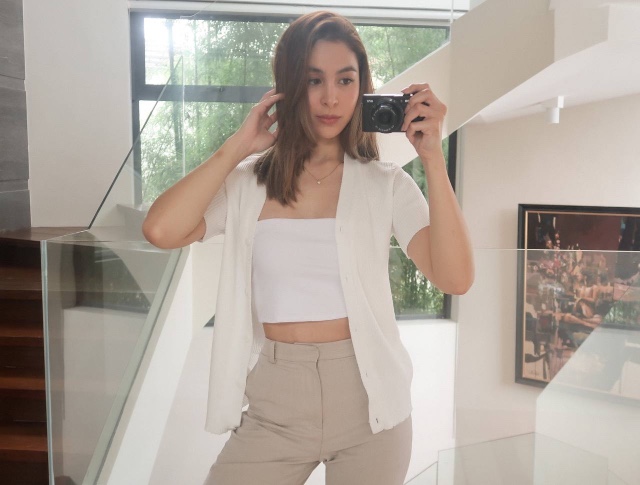 What are the three items that make up your style DNA?
"I'll have to go with jeans. Then, I'll have to say the trousers that I'm wearing now. They're my ultimate favorite–I love the color, because I can totally wear anything with it and it'll work. And then I'll have to say either a white tee shirt or a white tube top. That's me right now."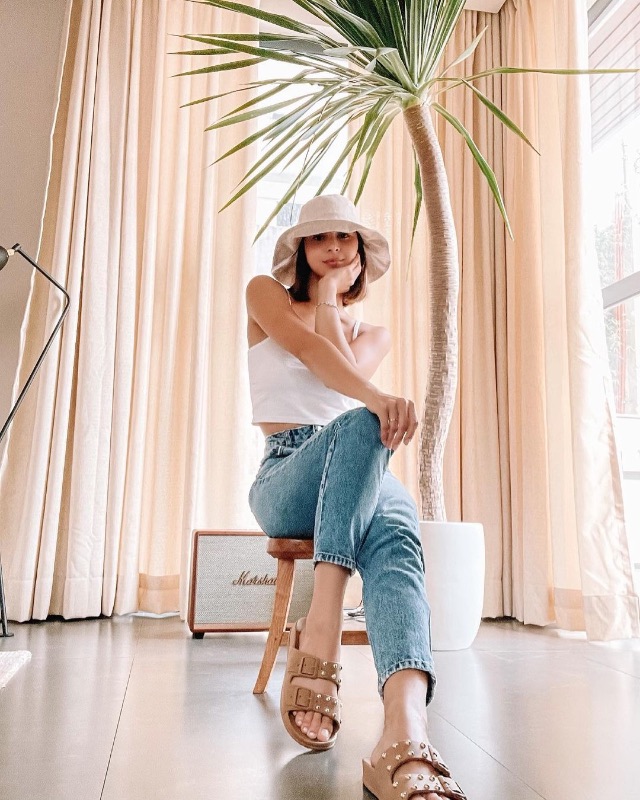 ADVERTISEMENT - CONTINUE READING BELOW
Did the pandemic and the lockdown change your personal style in any way?
"Yes. There's nothing to prove, and nothing much to showcase at this point. I want to be as simple as can be. The pandemic has affected my style a lot–I don't buy as much bags and shoes anymore. Actually, I don't remember the last time I bought a bag or a new pair of shoes. I'm happy with the pieces I have now.
"We need to do a lot of saving nowadays. We don't know the next time we'll have to stop working and to stop earning for a while, because of a pandemic like this, something so unprecedented. It's taught me a lot of things. Now that I live alone, I see how much I have to spend on my home, for every single thing. I've become more aware and more careful and I've learned how to value every single thing. I don't want to take anything for granted. It's part of having to live independently– now, every P1000 matters. Every P100 is a big deal. Everything is so valuable. You can't just throw that away."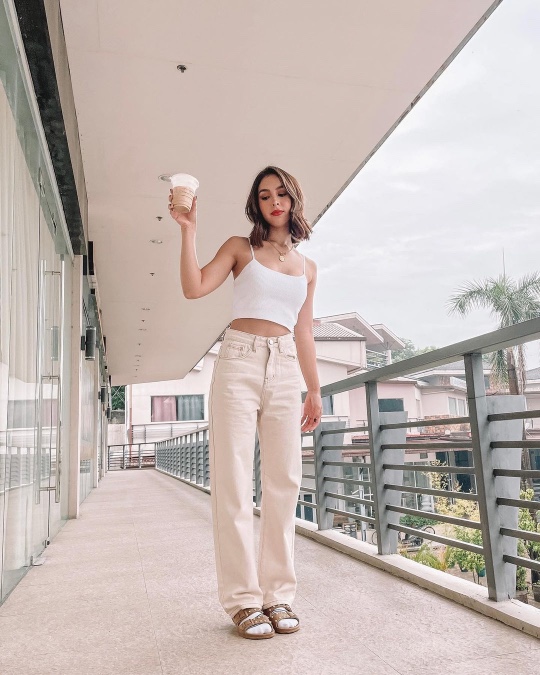 If you were to give advice to a girl shopping now in the pandemic, what would you tell her? Do you have a set of criteria to help her decide if she should get the thing or not?
"First, are you getting it because it's what's in? Are you getting it because it seems like everyone has it? Yes or no? Is this me? Will this make me feel comfortable? I don't get stuff now that I feel is going to be pretty for [showing] online, that'll make everyone be like, 'Ooh, nice bag!' Not anymore. It's the longevity of the pieces that I have now that matter to me."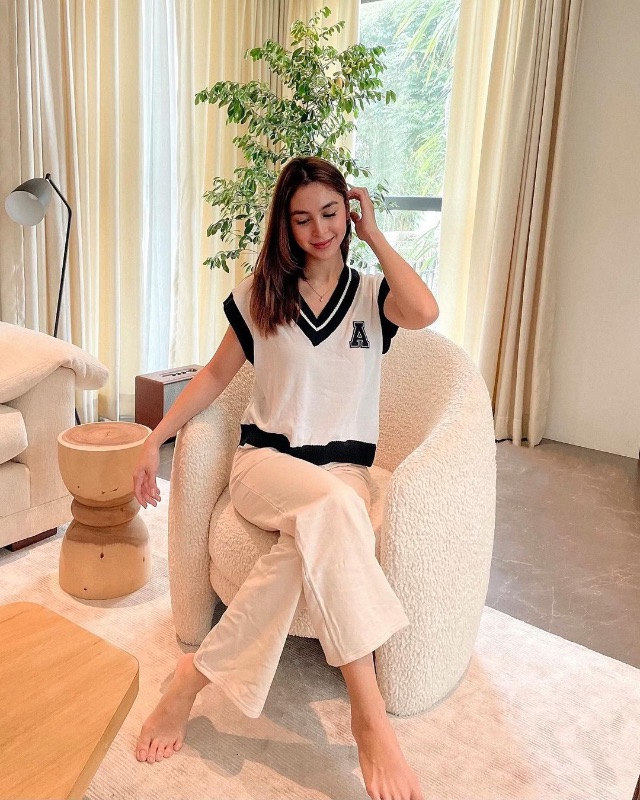 ADVERTISEMENT - CONTINUE READING BELOW
Was there a time when your attitude toward shopping was super different?
"Super! Of course! I wouldn't think, I wouldn't even check how much [it costs], I wouldn't care for the receipt– now I care for all the receipts, because it can help our taxes, you know what I mean? Before, I would shop away. I would get this [item] in all the colors because I can't decide. Now, I get a piece and choose the only colors I'll be able to wear. It just made me happy to always have something new. But the older you get–this is so cliché!–your happiness is not based off of new stuff anymore.
"Before, every accomplishment would be used as an excuse to get a pair or three pairs. True, rewarding yourself is fine, but I'm smarter now."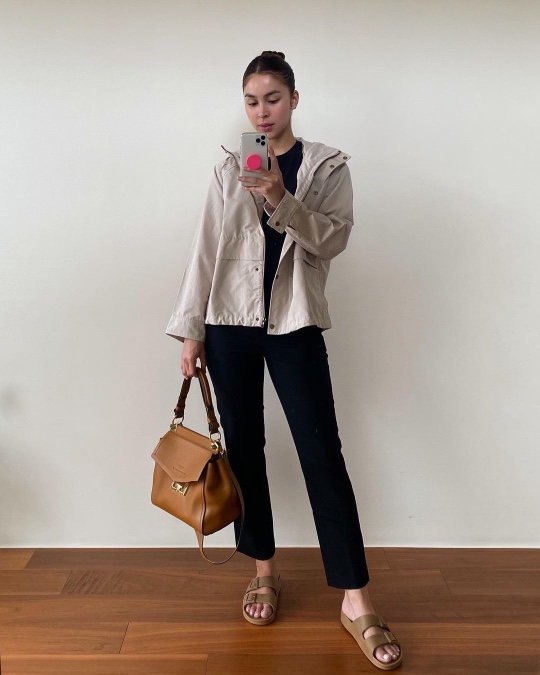 How do you know whether something is just an excuse to shop or when it's a genuine reward? How do you personally weigh this?
"That is the difference–before, I made so many excuses to buy a lot of things. Now, I have a goal. I catch myself saying, 'Okay, I gotta make a lot of YouTube videos because I gotta get this thing.'
"Now, I'm like, 'I worked for ten days. I earned all this money. Am I going to spend this money that I worked hard for ten days, for just this one item?' I'm always thinking about how much work I put in. When you work hard, you have to have extra to buy yourself a reward. There's gotta be more for your savings than the reward.
"So, I did two lock-ins already. I'm going to be in another lock-in again. Soon, I think, I'm going to deserve a beach trip. But I'm still kuripot. I'm still computing that beach trip. I compute the hours I have to put in every day. I compute the amount of tears I have to put in, the amount of love, the laughter, all the nights. So now I'm like, ten days for one bag? Maybe not!"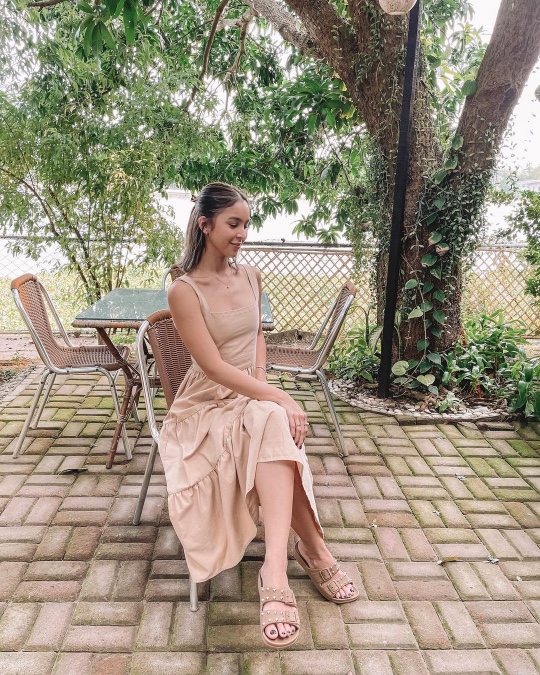 ADVERTISEMENT - CONTINUE READING BELOW
Was your crazy splurging phase crucial to the wisdom you have now?
"Had I not done that, I wouldn't have realized what else I could have done with the money I spent then. Do I regret it? Absolutely not. I'm happy with the things I have now that I got before. I'm happy that I get to see through my bags and through my shoes how much my style has evolved. You get to look back. It's a story of your life–the pieces that you buy. They represent your style over the years, and even if I probably won't catch myself using them again, it's a story to tell. You learn. Each piece has a story to tell. And that's the best thing about fashion."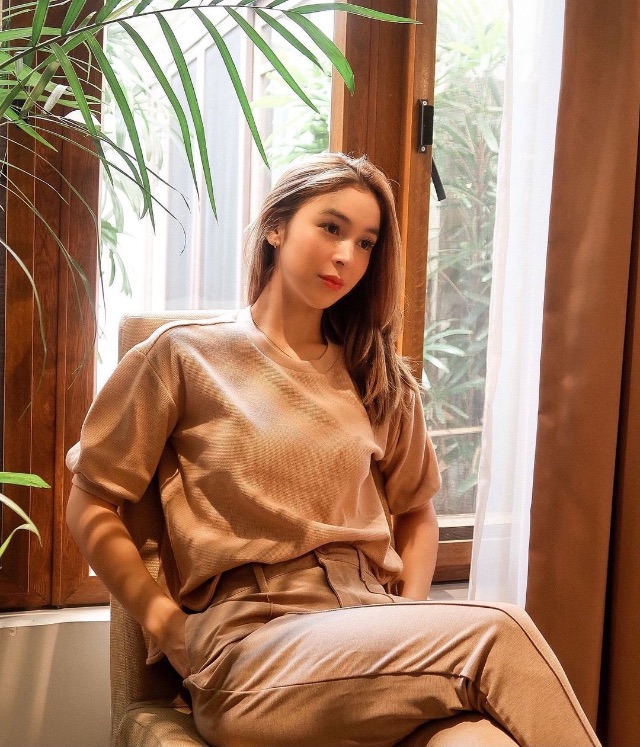 What's the most storied piece in your closet?
"I still kept the dresses I wore for my grandfather's wake. Each black dress I wore every day I still have in my closet. Each piece represents, like, I just know what happened on the day when I wore [each] dress. I can't wear them anymore because of the memories I had wearing it. But it's a representation of that time in my life that I just won't forget, that shaped me so much as a person today.
"And I actually still have the Michael Cinco gown that I wore for my debut. It doesn't fit in my closet so it's living in its own room right now. It's that big and heavy. I'll keep that, because if I do have a daughter one day, I'm gonna pass it down to her."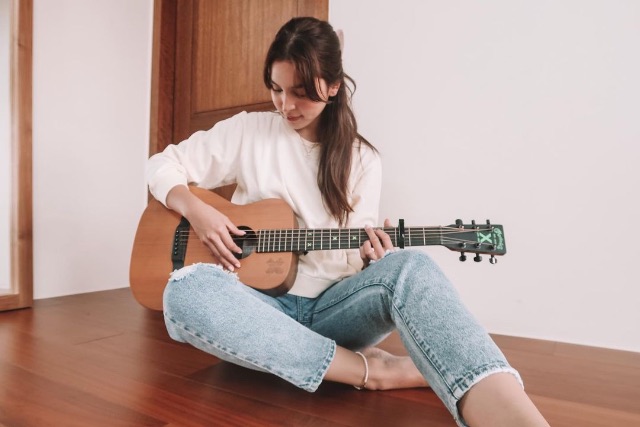 Preview is now on Quento! Click here to download the app for iOS and Android and enjoy more articles and videos from Preview and your favorite websites!
ADVERTISEMENT - CONTINUE READING BELOW
Related Stories from Preview.ph



Hey, Preview readers! Follow us on Facebook, Instagram, YouTube, Tiktok, and Twitter to stay up to speed on all things trendy and creative. We'll curate the most stylish feed for you!