Our hands-down favorite fashion habit has got to be outfit repeating. No, seriously. How else is a girl supposed to make the most out of her best pieces? Still, we all have that one dress we just can't seem to wear more than twice, tops. You know what we're talking about: maybe the print is too loud (and therefore memorable) or the cut is too complicated (and therefore stowed away for special occasions)—in any case, it's dying to see the light of day, and we sympathize! Below, we give you five clever ways to style a statement dress, because investment pieces should be worn as often as possible. Haul it out of the closet, girl.
THE KEY PIECE: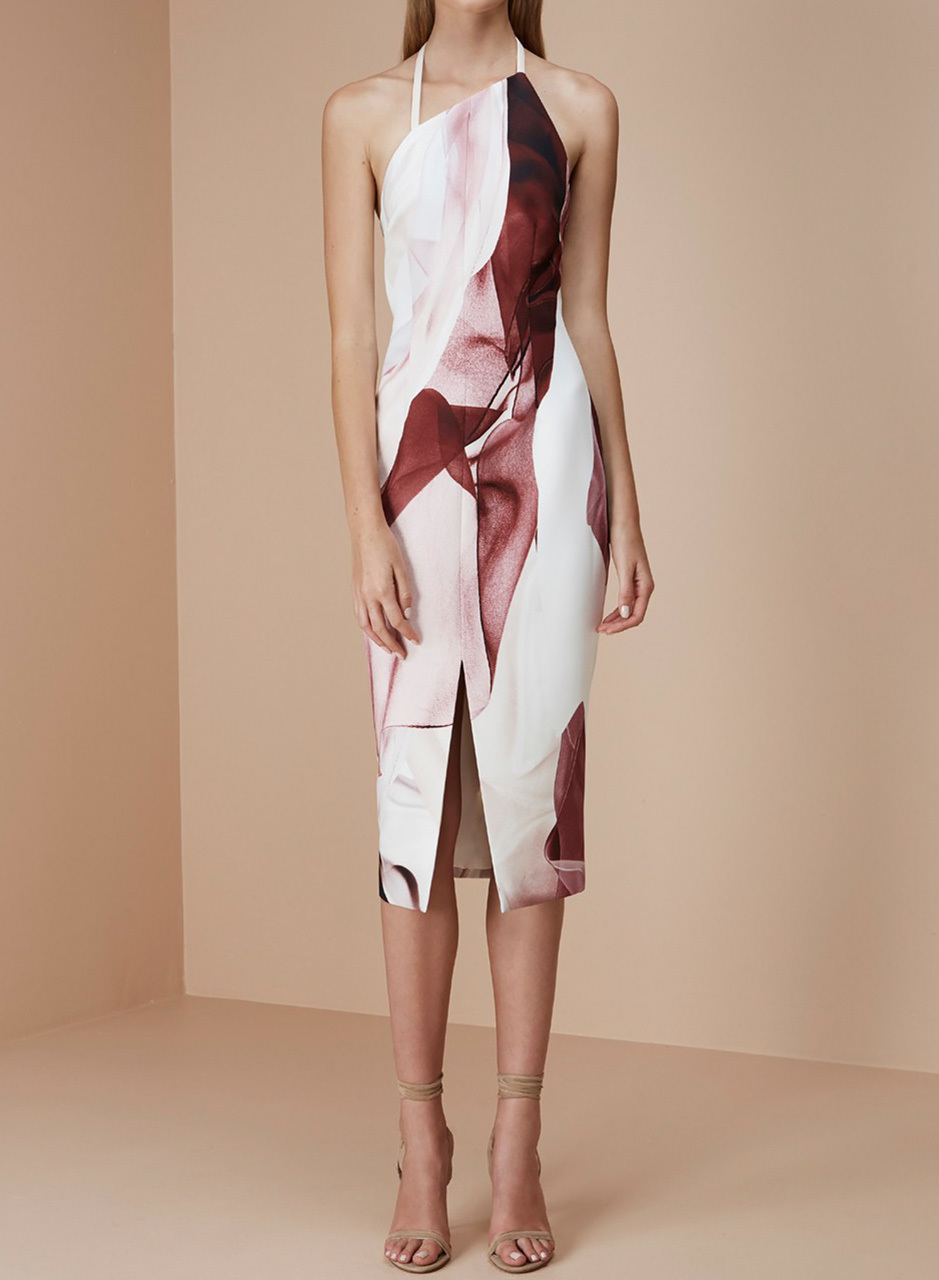 IMAGE shoplcp.com
Keepsake Walk The Wire dress, P13000, shoplcp.com
LOOK 1: TEXTURE PLAY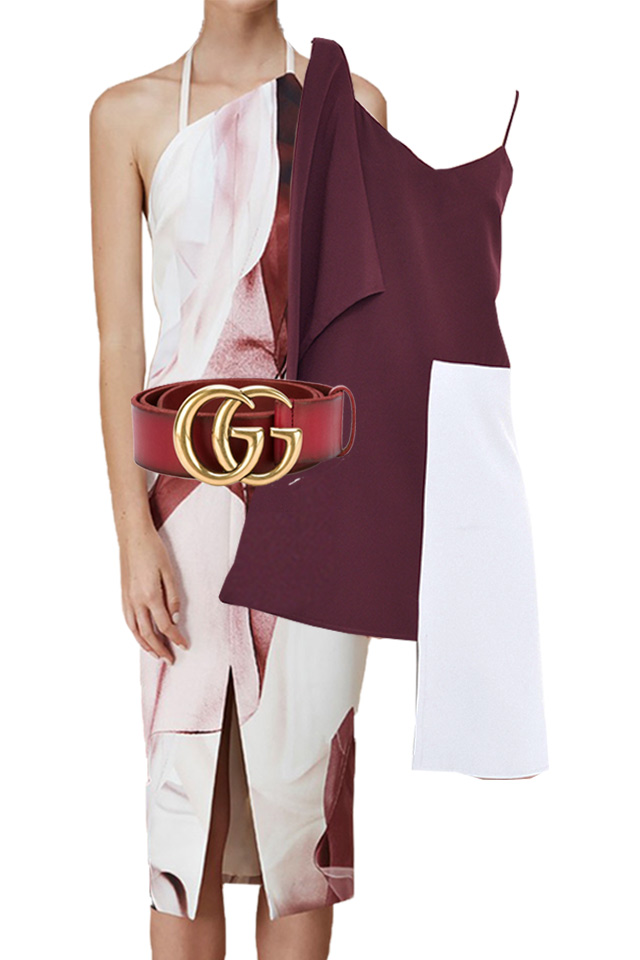 IMAGE shoplcp.com, Gucci, Weave
Weave Paneled short dress, P2295, Uptown Mall BGC; Gucci Logo belt, price available upon request, Shangri-la Plaza East Wing
No more pretending: we really like things complicated. Layer an interestingly structured mini dress over your midi, then cinch in place—we love how the straps and slits peek through each other for maximum texture.
LOOK 2: CASUAL COOL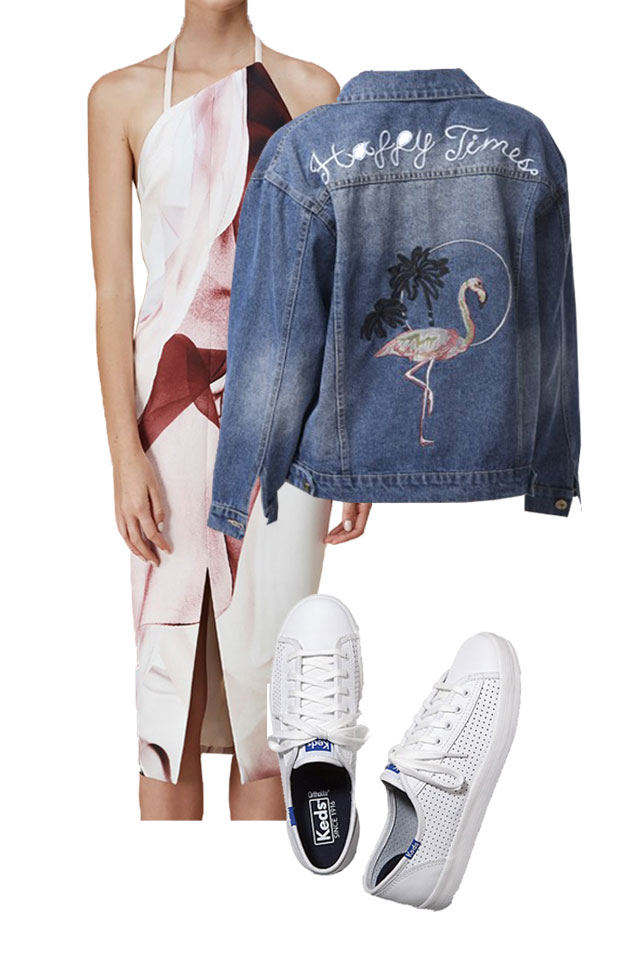 IMAGE shoplcp.com, Keds, Unarosa
Unarosa Flamingo embroidered denim jacket, P2995, una-rosa.com; Keds Kickstart perforated leather sneakers, price available upon request, Shoe Salon
Yes, you can go the casual-cool route, too. Toss a quirky embroidered denim jacket on top, then kick it in classic Keds. So chill!
LOOK 3: RE-LUXE-ATION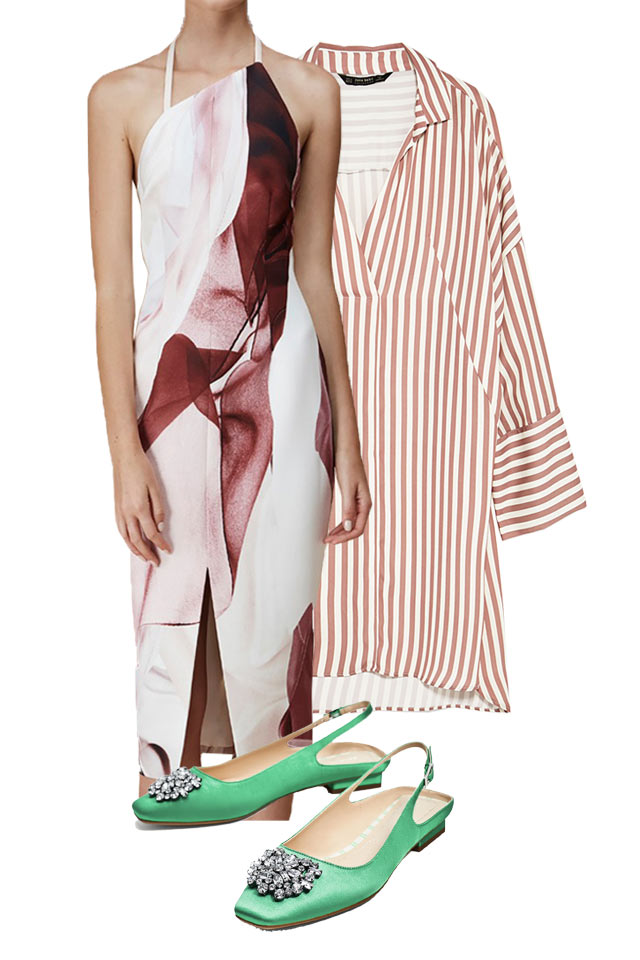 IMAGE shoplcp.com, Zara
Zara Oversized pajama shirt, P2295; and Crystal brooch satin flats, P3995; both Greenbelt 5
This look is luxuriously laid-back: a pajama shirt and decadently embellished flats spell million-dollar beach holiday, no sweat.
LOOK 4: DOUBLE SKIRT SITUATION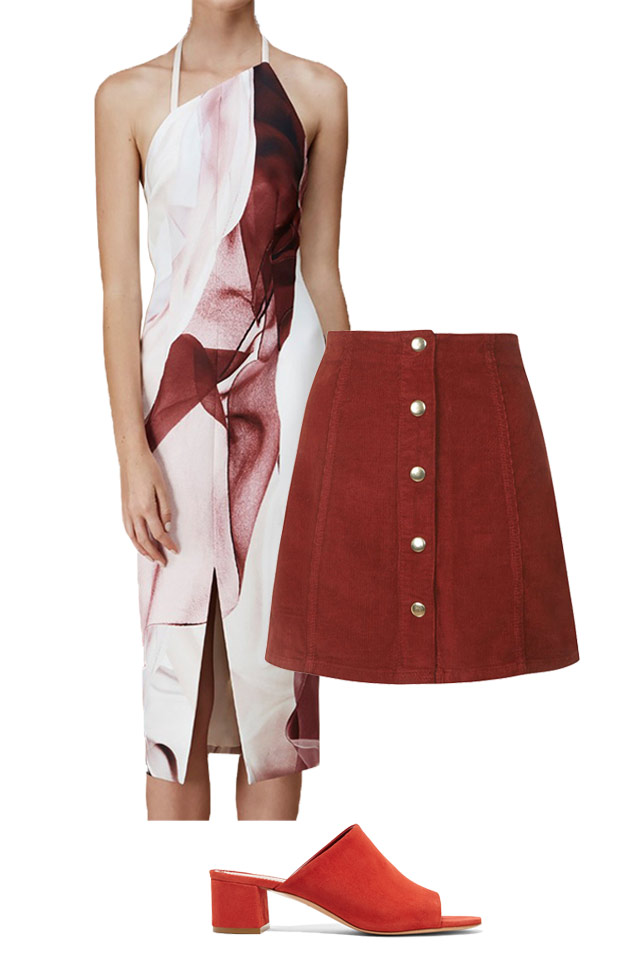 IMAGE shoplcp.com, Topshop, Steve Madden
Topshop Burgundy corduroy button-front skirt, P2595, SM Aura; Steve Madden Suedette slides, P3995, Shangri-la Plaza Mall
The key to effective outfit repeating is smart layering, and you can start by playing with monochrome lengths. Don't be afraid to experiment!
LOOK 5: DRESS OVER PANTS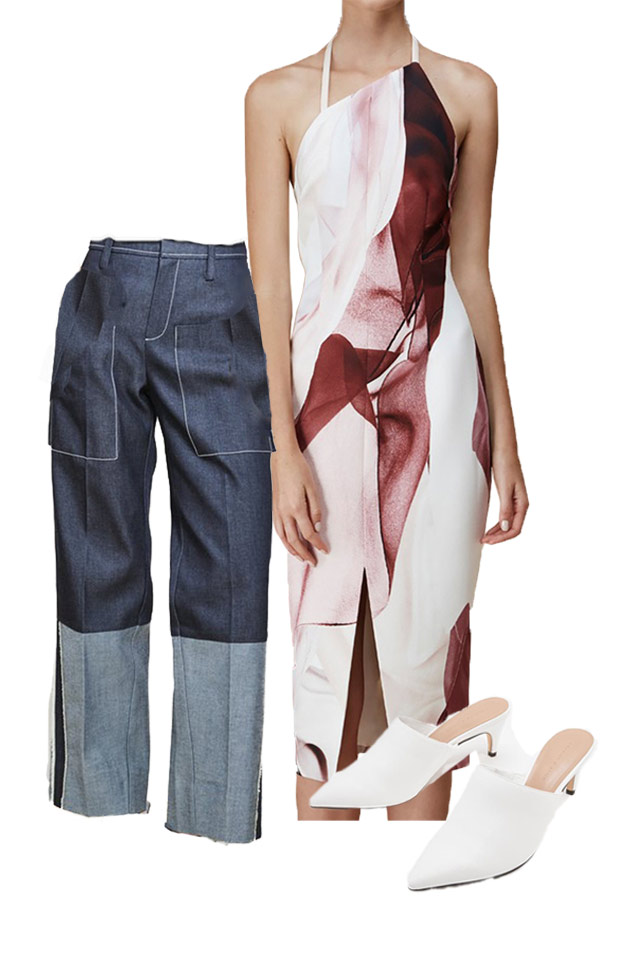 IMAGE shoplcp.com, In Good Company, Charles & Keith
In Good Company Fleetwood denim pants, price available upon request, SM Aura; Charles & Keith Kitten heel mules, P2299, Greenbelt 5
Gunning for instant fashion girl points? Throw an en vogue pair of denim trousers under your dress, then slip into pristine white kitten-heeled mules.