Hailed as one of Preview's Best Dressed Girls back in 2015, Chiyo Tagami is a Japanese hairdresser who believes in simplicity. You can call her wardrobe precise and functional. Although she owns pieces from Lanvin and Balenciaga, there's nothing too flashy and everything just seems to flow into a unified "clean," "loose," and "wearable" aesthetic. No bodycons, too, definitely.
Tucked in the sixth floor of a Makati office building is where you will find Chiyo's Sei Salon. Here, she receives VIP clients daily. The Japanese hairdresser, who's been here for 10 years, admits it took her seven to eight years to fully enjoy the Manila scene. "In Japan, you can go anywhere in the same [outfit] from morning to night. Here, work style and after-5 style are different. I couldn't understand it [at] first, but then I adjusted. Work is work, party is party. It's a big difference compared to Japan."
ADVERTISEMENT - CONTINUE READING BELOW
Debunking the notion that hairdressers should always be in black, Chiyo mused, "We shouldn't wear black. If you wear black, you [are] too relaxed, so even if the work gets dirty, you wouldn't care. If you wear lighter colors, [you are more careful with your movement.]"
CONTINUE READING BELOW
Recommended Videos
When asked how important a good haircut is to having great style, she answered with a smile. "Anybody can have any kind of hairstyle, I think. The most important thing is balance."
Below, Chiyo lists five pieces your closet must have to nail the minimalist aesthetic.

1. Jeans
Jeans are versatile pieces you can easily play around with. They're comfortable to move in on errand days and are easy to spruce up for after-work engagements.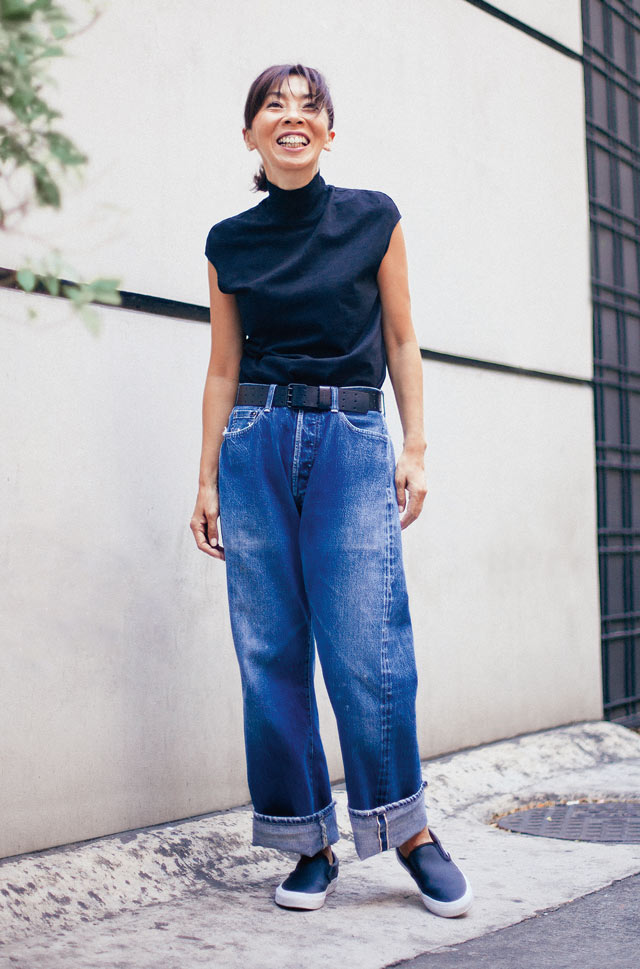 ADVERTISEMENT - CONTINUE READING BELOW
Chiyo wears a Rick Owens top, UES jeans, and Vans slip ons.
2. Striped shirt
Striped shirts are a beloved print for a reason. It can be an easy statement piece or be treated as a graphic print when paired with another pattern.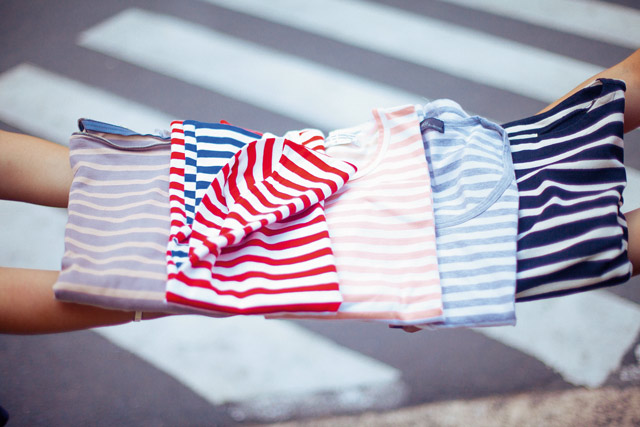 Tees from Scye, Marimekko, Comme des Garçon, Emit of Energy and Traditional Weatherwear.
ADVERTISEMENT - CONTINUE READING BELOW
3. Light-colored pieces
"As much as possible, light colors and [outfits easy to move in are best for work]," Chiyo shares. "You can't forget about elegance when you're working."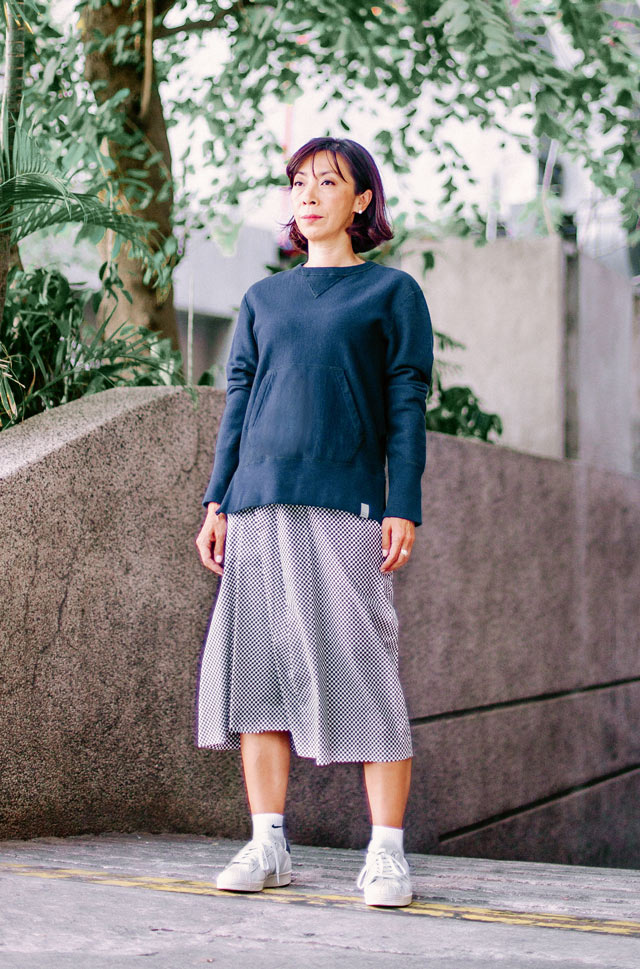 Chiyo wears her Markaware knit top and Dries Van Noten skirt with Nike socks and Adidas Superstars.
ADVERTISEMENT - CONTINUE READING BELOW
4. Statement bag

Adding color and texture to her outfits, Chiyo indulges in bags of all sizes and colors.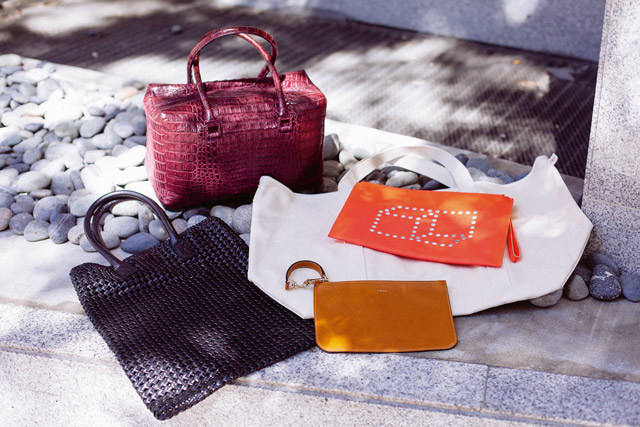 Clockwise from left: Comme des Garçon, Celestina, Dressterior, Pierre Hardy and Valextra
5. Comfy shoes
As a hairdresser, Chiyo is always on her feet thus, she believes that comfort is key.
ADVERTISEMENT - CONTINUE READING BELOW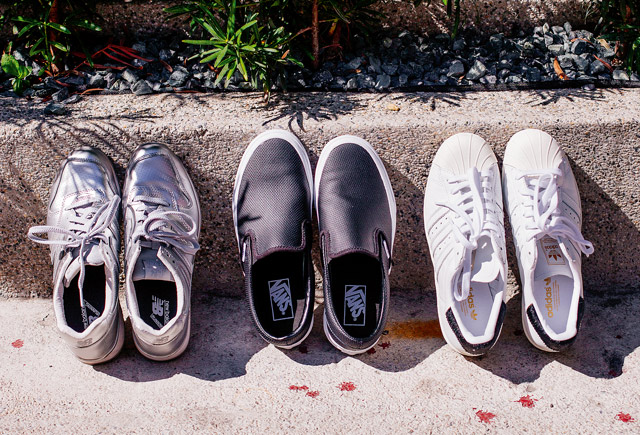 Her sneaker rotation includes New Balance runners, Vans slip-ons and Adidas Superstars.
Makeup by Hannah Pechon for Shu Uemura
This article originally appeared in Preview's May 2015 issue.
Related Stories from Preview.ph
>>