The Preview Best Dressed List is back! We know we've spooked some people out with its absence from the July issue (sorry!), but truth is, we were just saving it to end 2015 and start 2016 with a bang *insert fire cracker emoji here*. But the more important question is, who made the cut? Go on, scroll down and meet our 10 style crushes this year.
Nadine Lustre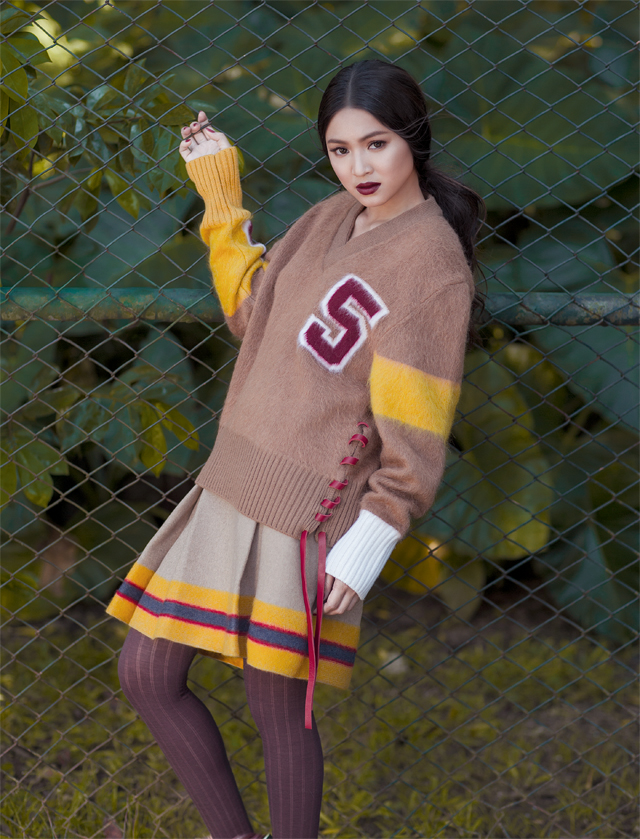 Photographed by Paolo Pineda
For a young actress who is constantly styled whenever on cam, her Instagram says a lot more about her personal style. Nadine's feed is sacred and is curated according what she loves and likes IRL. She's kind of a goth gal with an edgy personality. She has weird moments, too - remember her septum rings? We don't mind it, though. Amidst the sea of showbiz princesses, we're loving this tough chick!
Monika Abad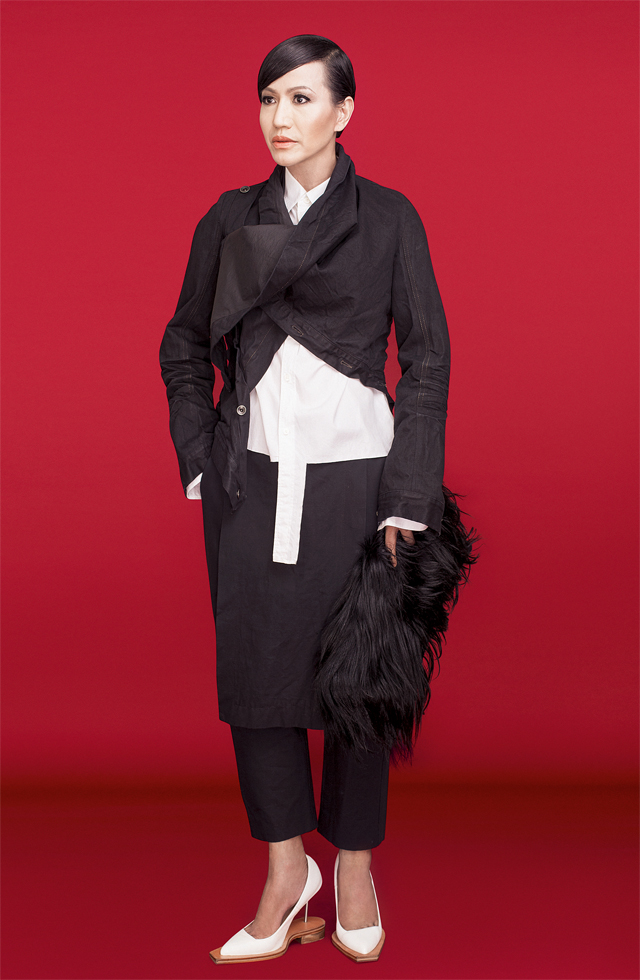 Photographed by Paolo Pineda
This personal shopper turned Tokyoite is a Yohji Yamamoto, Issey Miyake, and Rei Kawakubo connoisseur. With her ability to impeccably mix and match local Filipino designers with foreign avant garde labels, like Cesar Gaupo with Azabache, and create fresh (and sometimes eyebrow-raising) silhouettes, fashion is never dull with Monika. And oh, she never repeats an outfit. Never.
Eloise Alba-Carballo
Photographed by Iko Maramo
The former Preview Creative Solutions Editor has a cerebral approach to style. Always well-dressed in her classic staples, Eloise knows too well how every crease can affect one's overall look. Did we mention that she dresses her daughter incredibly well, too?
Loralee Soong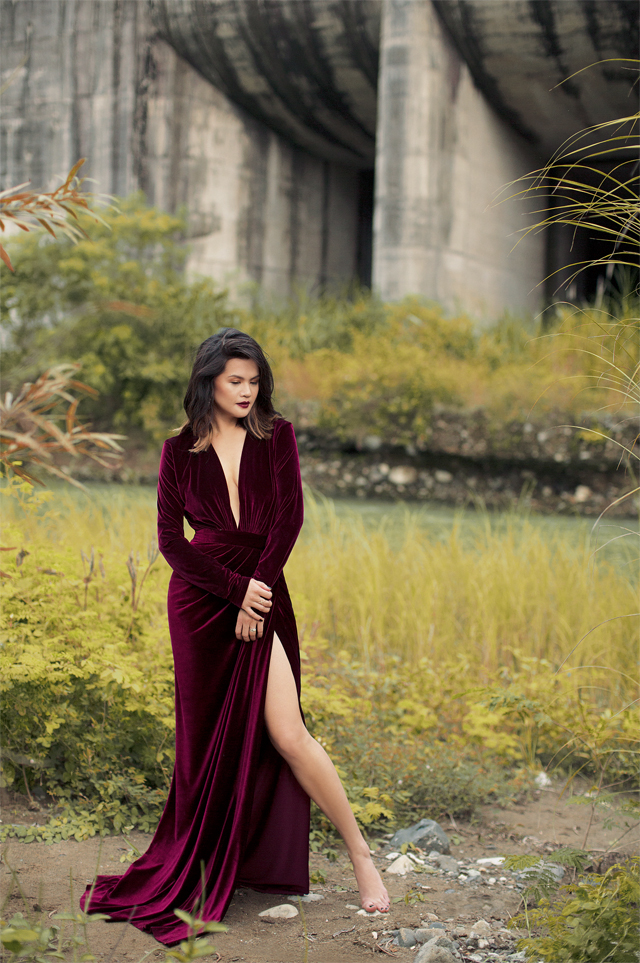 Photographed by Pat Dy
Championing Filipino fashion talent, Loralee's closet has a myriad of pieces from today's covetable designers like Vania Romoff, Mark Tamayo, and Ivar Aseron. The SoFA school co-founder has mastered looking chic and glamorous in understated and simple silhouettes that will never go out of style.
ADVERTISEMENT - CONTINUE READING BELOW
Mavis Fuentebella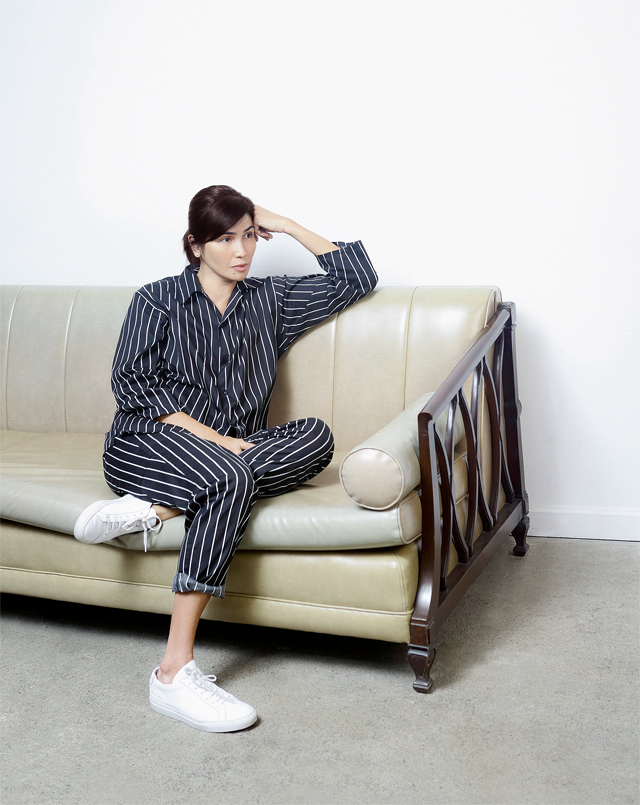 Photographed by Jo Ann Bitagcol
Tala Manila showroom owner Mavis Fuentebella is all in for the comfort. With a no-fuss style philosophy, she opts for interesting well-worked basics that are easy to mix and match. Her nonchalant demeanor also adds to her aura of cool—I mean, who else can pull-off those pajamas and make 'em look this chic?
Melissa Gatchalian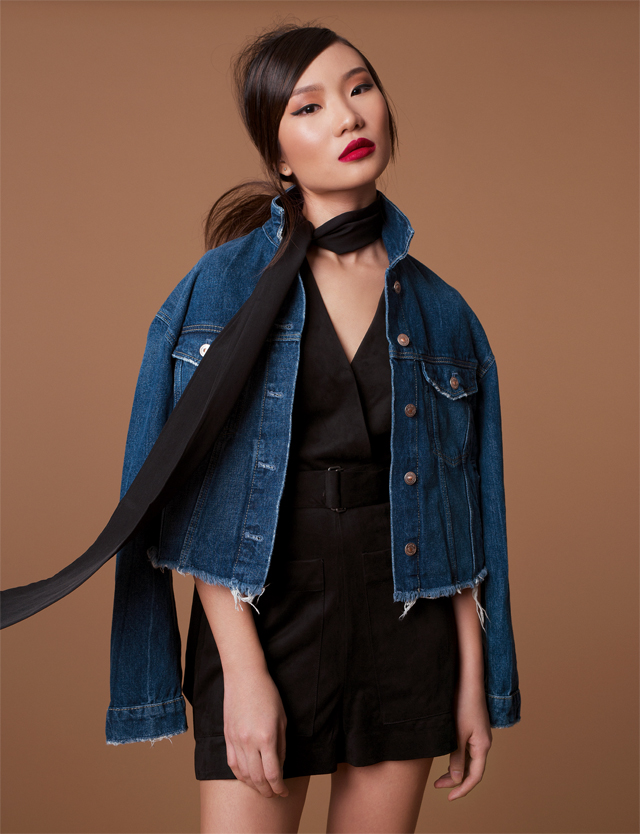 Photographed by JC Cerilla
A lover of fast fashion, Sunnies Studios' graphic designer manages to add her own twist to her daily outfit. Admittedly a trendhunter and a trendsetter, she doesn't just blatantly slip into every Instagrammable piece of clothing. She knows how to edit, add her own quirks, and make it Melissa.
Malou Romero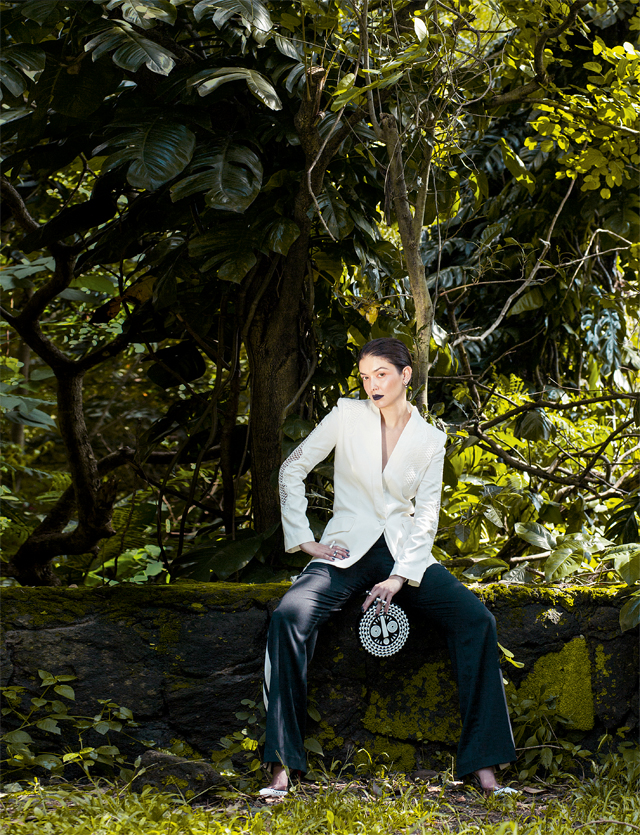 Photographed by Ronnie Salvacion
The designer behind jewelry brand Joanique always dresses to impress. Owning statement pieces from Joey Samson and retail finds from Zara, H&M, and COS, her style is the result of her past life as a model and her need to draw attention during trade shows in London and Paris. If you ever get the chance to meet her in person, don't be scared to ask, "Where'd you buy that?" Don't worry, she gets that a lot.
Chiyo Tagami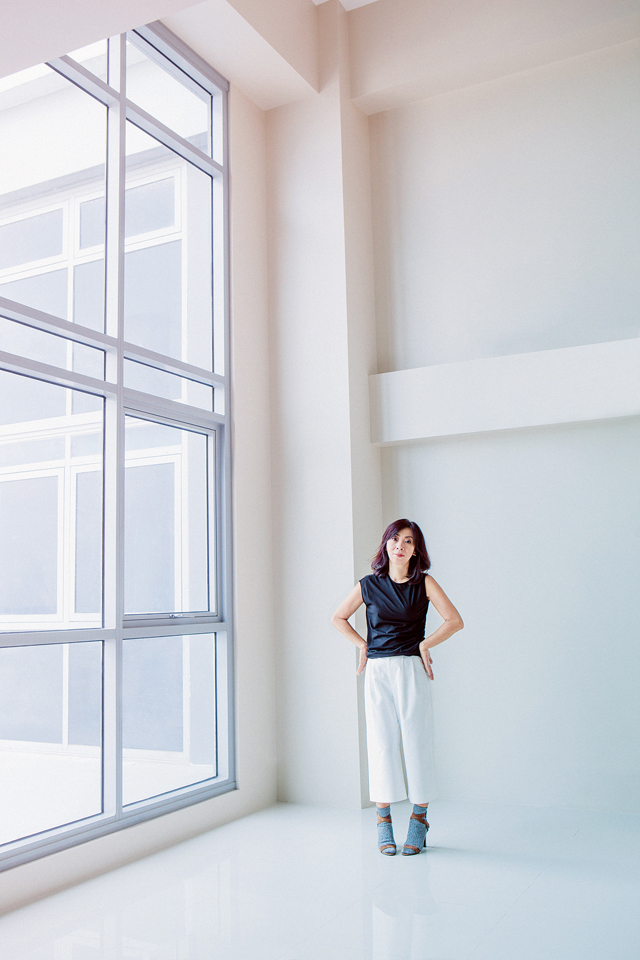 Photographed by Everywhere We Shoot
This Japanese hairdresser believes in simplicity. You can call her wardrobe precise and functional. Although she owns pieces from Lanvin and Balenciaga, there's nothing too flashy and everything just seems to flow into a unified "clean," "loose," and "wearable" aesthetic. No bodycons, too, definitely.
Chi Gibbs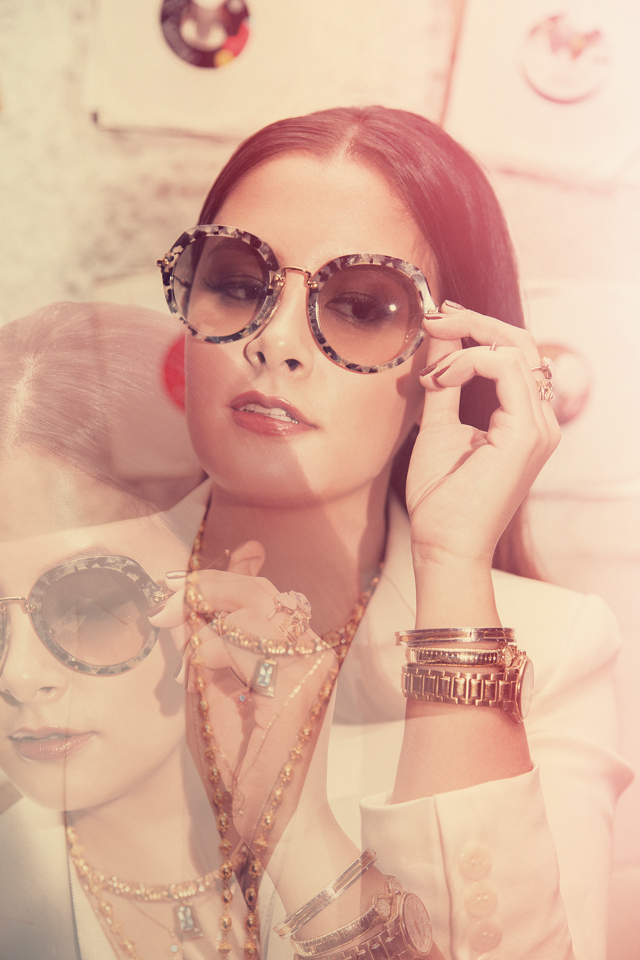 Photographed by Carmen Goetz
The designer and co-founder of Neon Island believes that money does not necessarily buy style. A lover of vintage and parental finds (a.k.a. raiding your parents closet for cool stuff), Chi is able to pair designer goodies with some of her dad's old jackets and even add on a piece from her own label. Plus, she's an over-accessorizer, which is refreshing in the age of Instagram minimalism.
ADVERTISEMENT - CONTINUE READING BELOW
Yessa Yu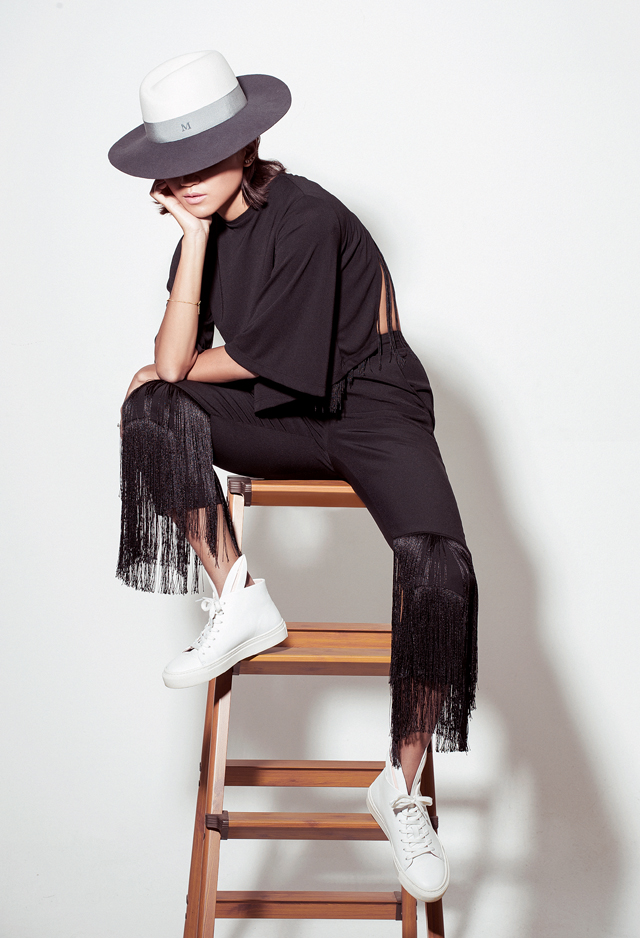 Photographed by Jeanne Young
Indoor cycling instructor and entrepreneur Yessa Yu is a man repeller. Knowing no rules when it comes to style, Yessa's closet is covetably quirky with interesting pieces especially once worn. There's always something surprising about this stylephile who's not afraid to pair fringe pants with bunny-eared sneaks.
Download the issue here to read the rest of the feature.