Frankie Pangilinan is no stranger to the spotlight. Growing up with public figures as parents—Sharon Cuneta and Kiko Pangilinan—she has always lived under close observation of the public eye since she was a little girl. Last Saturday, December 15th, Frankie showed to the world that she's all grown up and ready to make a world of her own.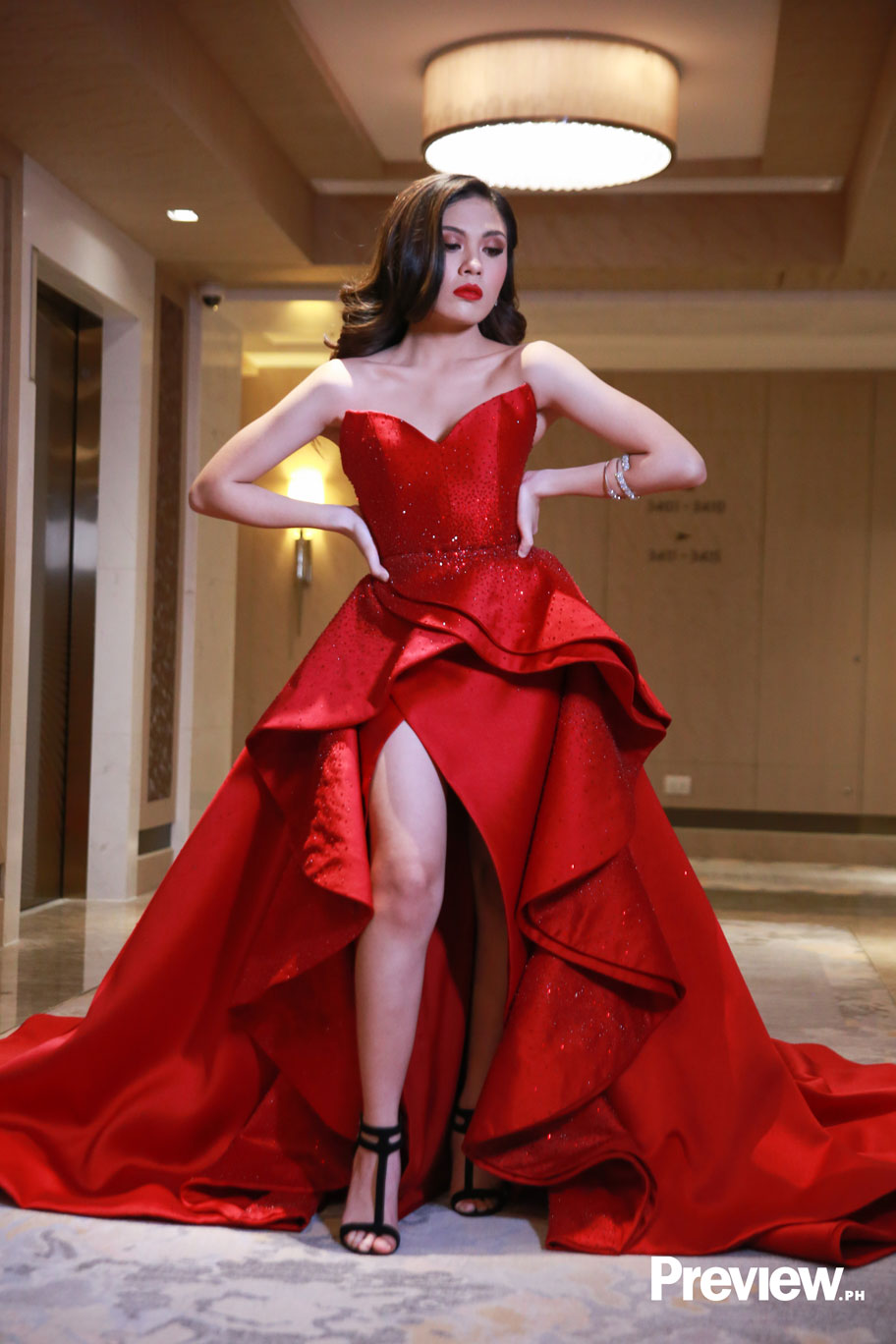 ADVERTISEMENT - CONTINUE READING BELOW
The debutante turned heads in a jaw-dropping red Mark Bumgarner gown and on-point makeup to match.
We had the chance to talk to Frankie during her prep time to ask more about her look for her jazz-themed fête!
The dress
Her Mark Bumgarner gown was in a regal red color with an equally regal train. What really punctuated the look though were the front details that sported geometric shapes via an angular sweetheart neckline and a razor-sharp knee-high slit, all softened with a peplum reminiscent of a blooming rose. The train's detachable, too, revealing a slimmer inner dress!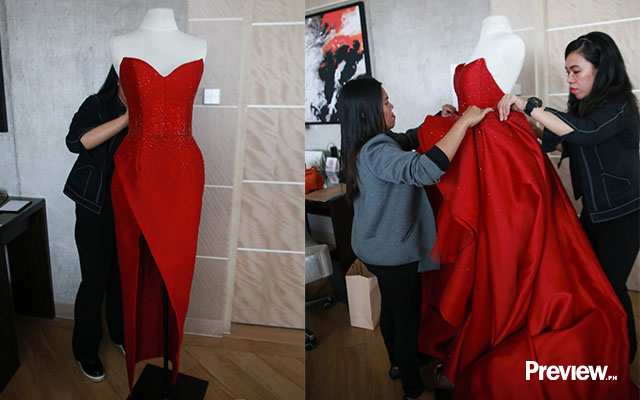 Mark reveals that Frankie contacted him directly to create her dramatic debut gown. She was also very hands on when it came to the color of the dress and its shape. The gown's distinct red was ultimately Frankie's choice. "She didn't want the typical debutante gown. She wanted it to be more on the edgy side. So there's zero lace or floral detail," Mark shares, "We went through so many swatches of red until we went with this particular deep red color. She was so easy to work with—she's so easy to dress. We actually didn't have a lot of fittings."
"It was more flexible, my ideas, and I just love how everything turned out. And that's crazy to me 'cuz I would give such weird like suggestions or wants…and it all kind of came into this one thing. And I love how it's classic but it's also still bold. It's not too parang 'bongga debut' type. I feel like there's a distinct look to all of those and I like how mine kind of deviates [from that] but it's still classy and sophisticated."
ADVERTISEMENT - CONTINUE READING BELOW
Although she didn't have a clear vision of the design for her dress, Frankie still cites red carpet gowns as major points for inspiration, which is definitely in line with the night's Old Hollywood theme! Her favorite style mavens on the red carpet? Heart Evangelista, Blake Lively, and Zendaya who received a special mention: "I love her style so much 'cuz I think that she's kind of the epitome of that look that's still classy and sophisticated but it's still different [because] it still draws your eye. I love shapes eh, like the way that the fabric moves."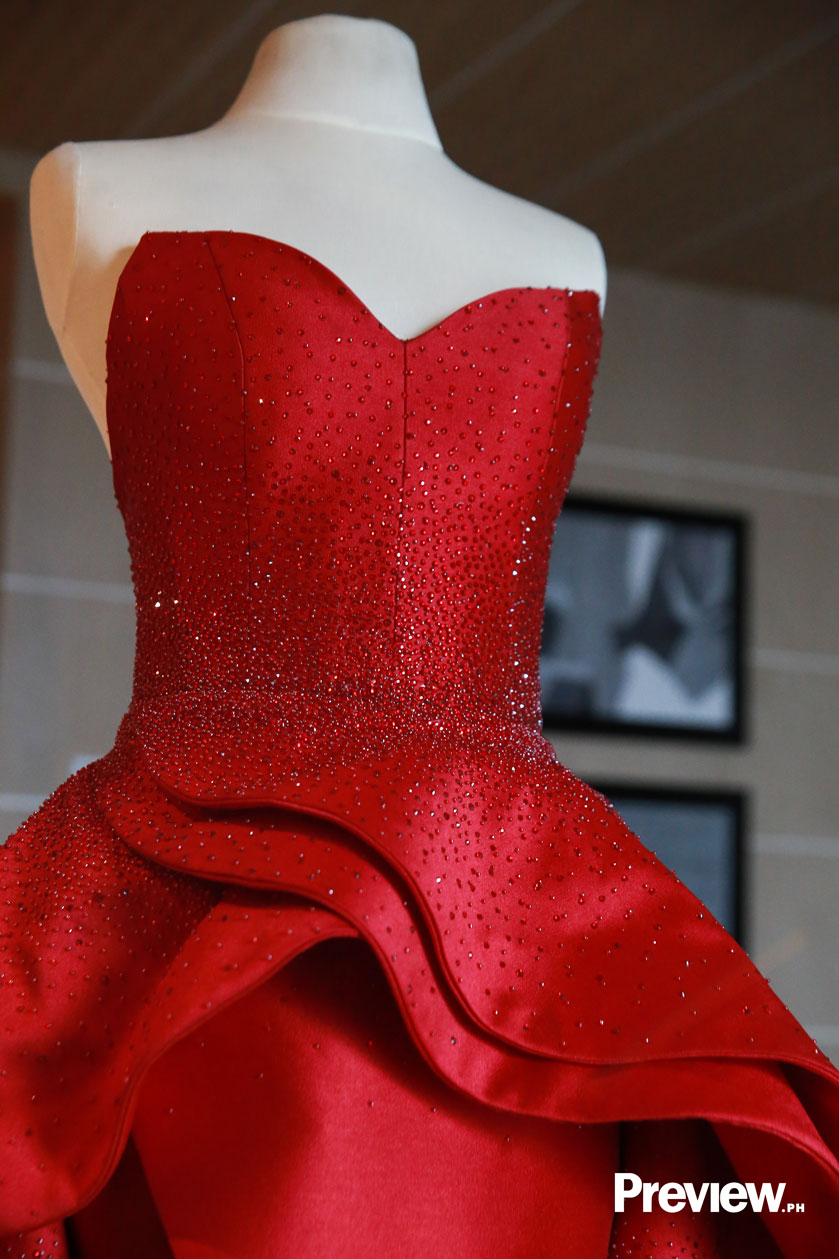 ADVERTISEMENT - CONTINUE READING BELOW
Frankie had a lot of freedom in choosing design options for her gown, but as with every other aspect of the event itself, she always kept her parents in mind. Hence, she chose this design because it was a good balance of young and mature.
"I think that red is also kind of a power color for any girl. Like you know, you wear your red lipstick when you want something—when you wanna do something powerful. And so if I'm wearing red, it's gotta be 'oh she's a woman.' And I've never really worn like a red gown before, or a red long dress even, or a red dress at all."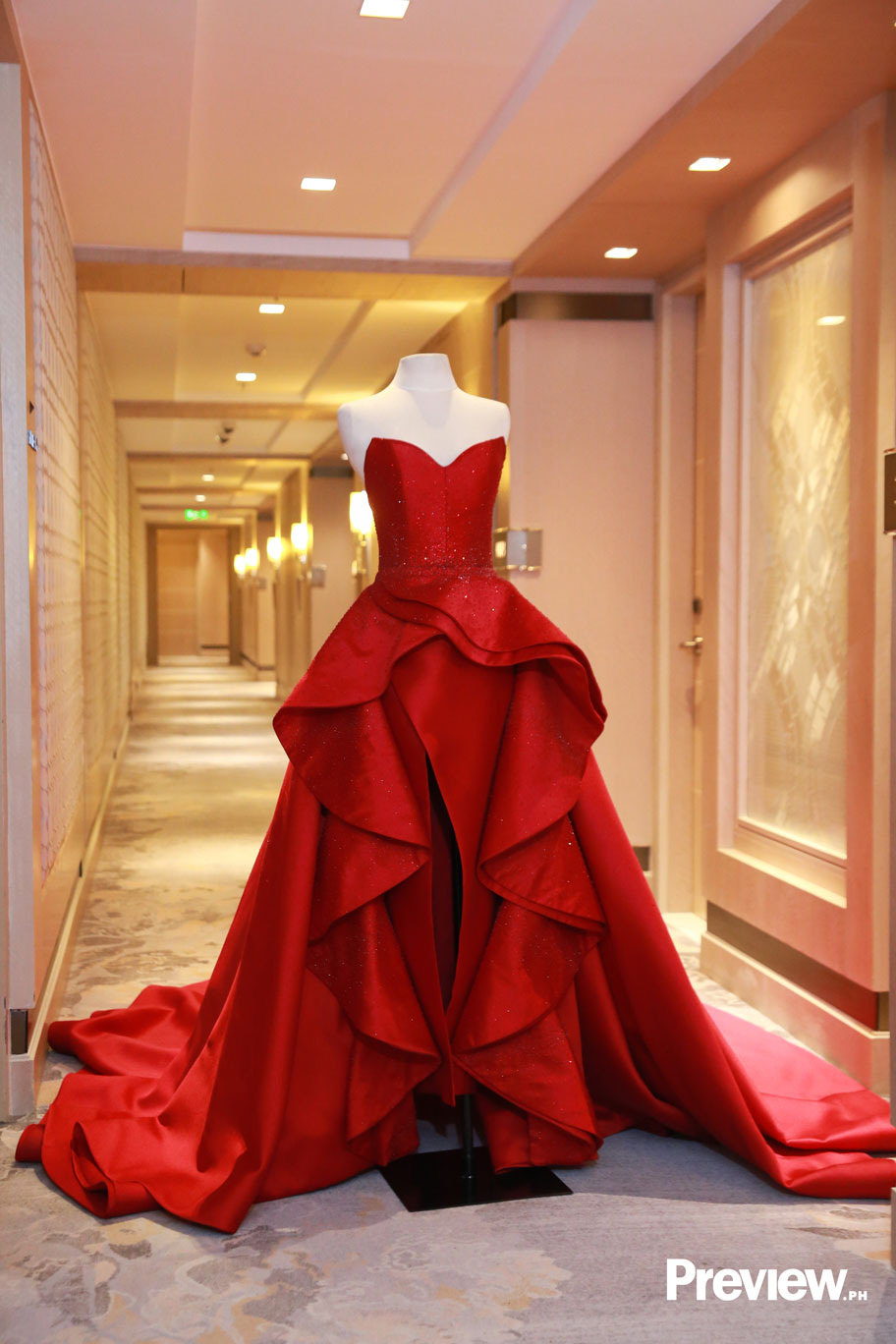 ADVERTISEMENT - CONTINUE READING BELOW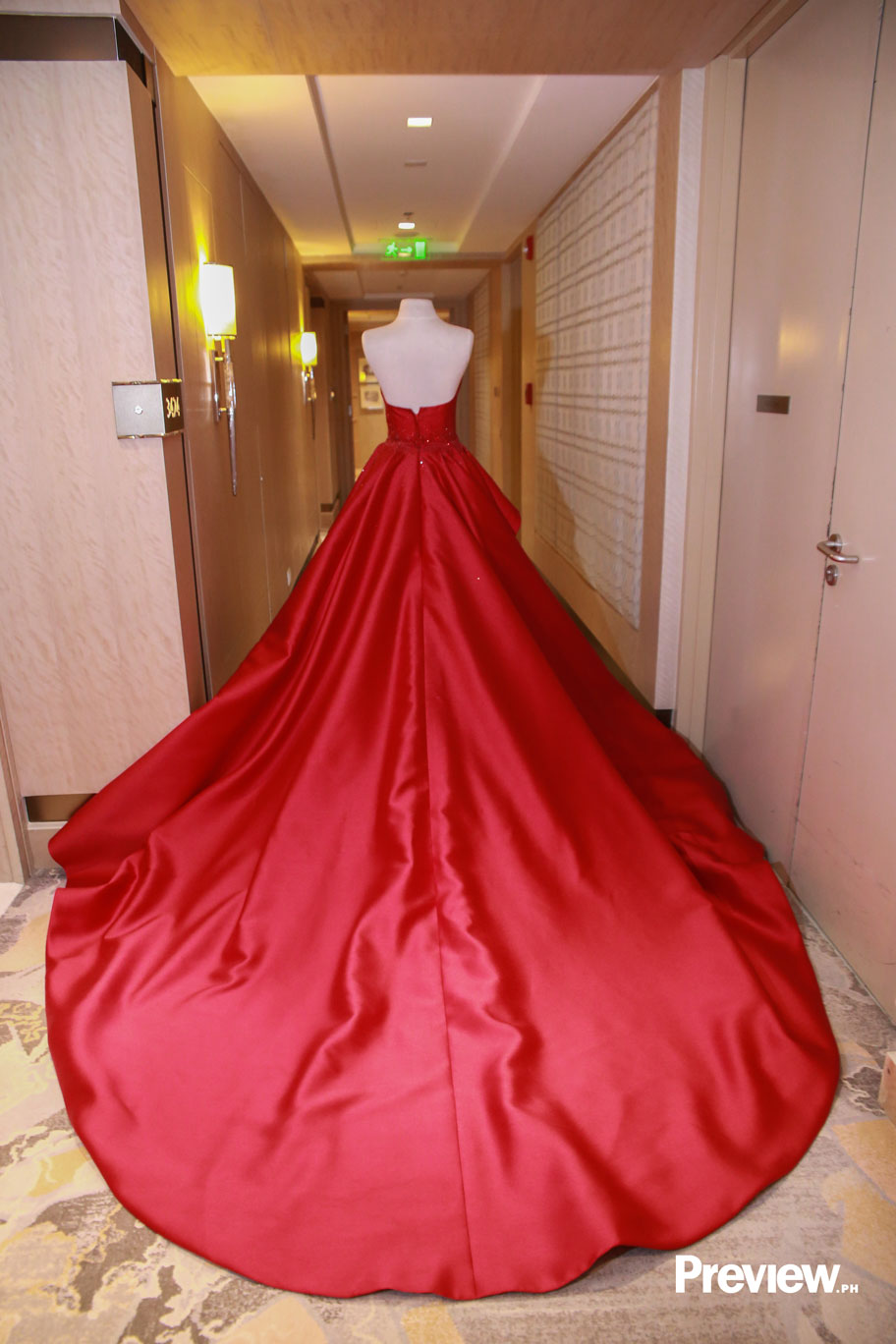 The beauty look
Like her dress, Frankie also played it by the ear when it came to her makeup look. The end result? A soft glam look which sported a Hollywood red lip complemented with simple eye makeup and wavy hair. She also said that "fluttery lashes" are her go-to!
ADVERTISEMENT - CONTINUE READING BELOW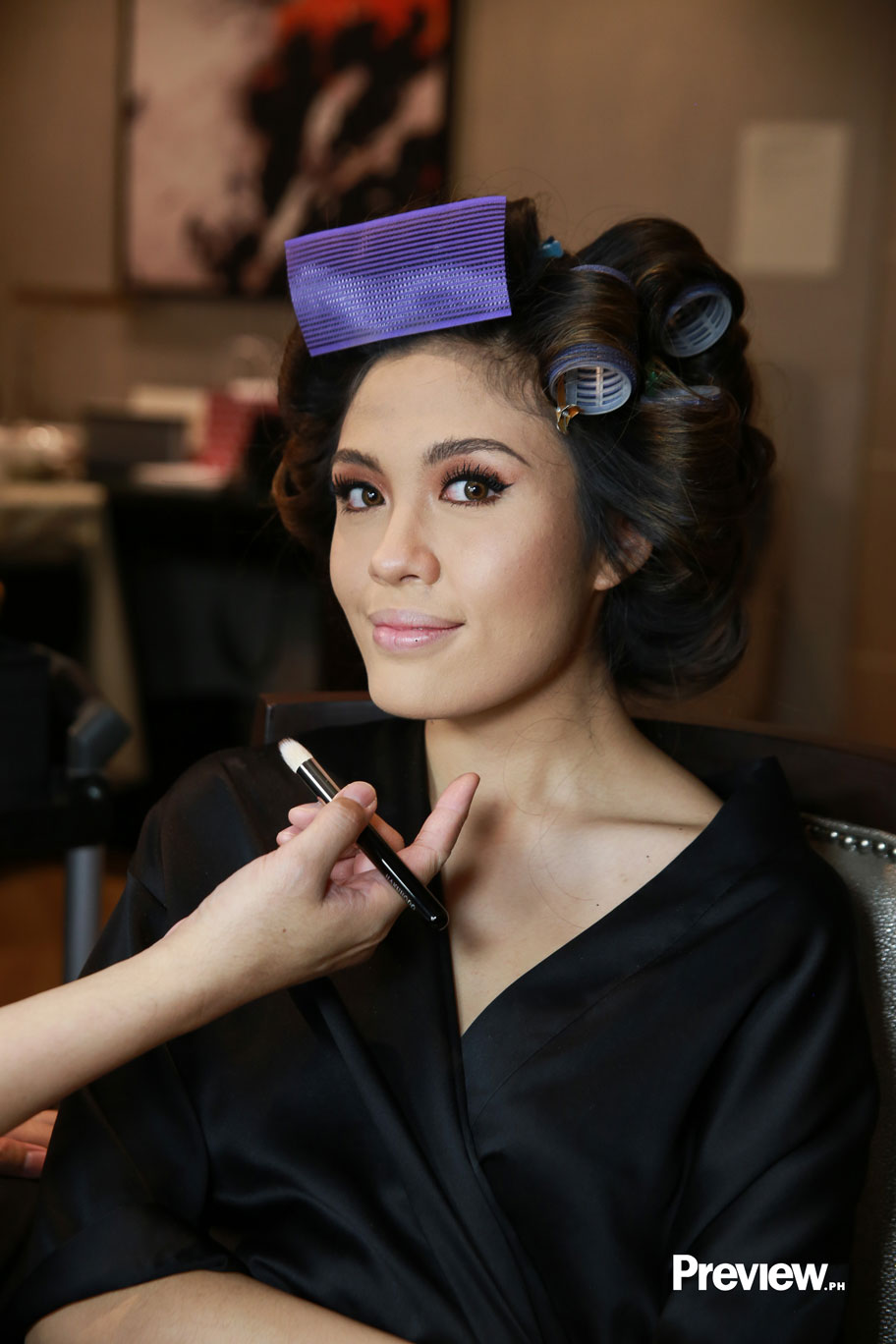 "I'm a makeup addict. Like, I collect so much and I buy so much. But I'm also really into fashion." She shared that makeup got her so hooked that when she was old enough to buy her own, she "went nuts": "I loved the way I looked with makeup. I love the way it changed my face in a certain way, like, I love colors. It was kind of like being a kid in a candy store, but me in Sephora."
ADVERTISEMENT - CONTINUE READING BELOW
The makeup may seem like typical debut pizazz, but to Frankie, her glamorous makeup look is more than that because it signifies an ode to femininity and womanhood—she's a self-confessed feminist herself! And so, every element of the night, especially her look, represents something about her turning eighteen. She even shared that such a public night is a big step for her given her anxieties about growing up:
"I think it comes from this attachment to my childhood 'cuz I really loved it, like, as a kid I feel like I kept moving places, moving back and forth. I'm so attached to my childhood and the memories of it so this is a huge step for me."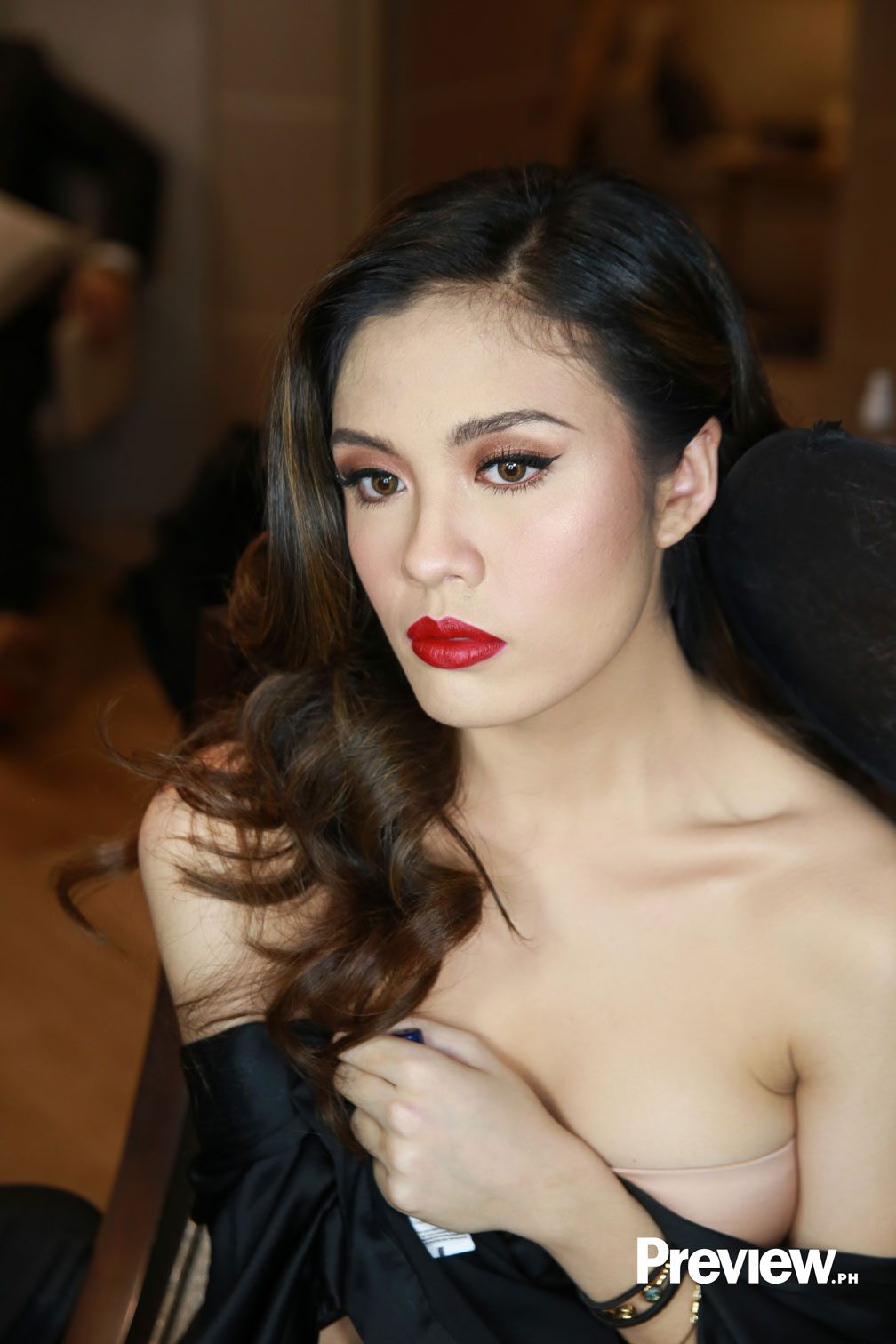 ADVERTISEMENT - CONTINUE READING BELOW
On turning 18
Despite her fear of letting go of her childhood, Frankie's learned to embrace the roller coaster ride that comes with entering adulthood: "I kinda realized this past year [that] I've really grown so much, like in such a crazy, crazy way. So much has happened, like, personally and in school. I think so much has changed in how I think and overall how I am, and how I perceive life and everything about it. And I realized, I grew up already."
The courage that she's equipped with is ultimately embodied in her look which for her, can be described in two words—bold and brave. It's obvious that this young woman's style preferences reflect her beautiful personality that's only beginning to blossom.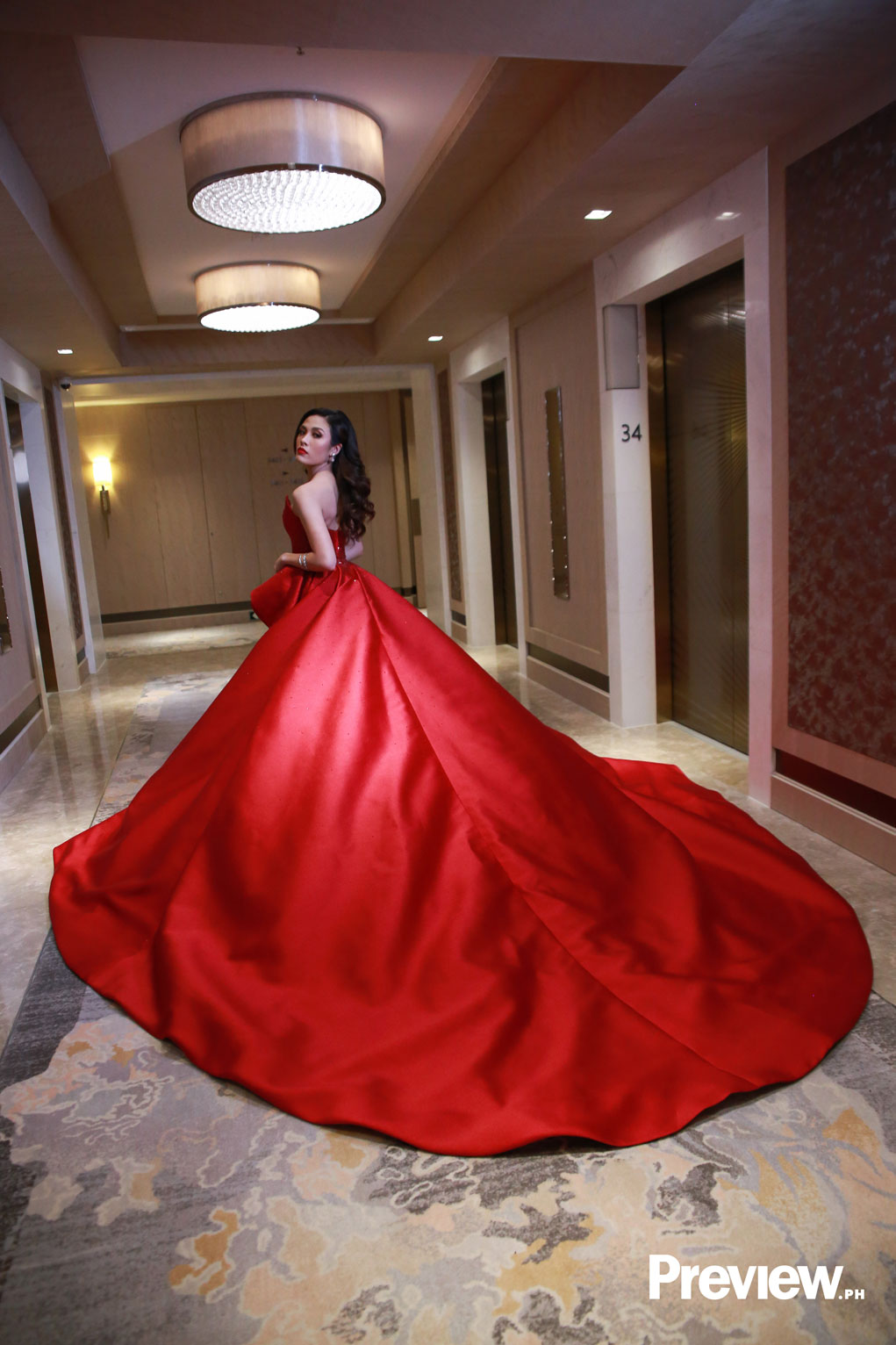 ADVERTISEMENT - CONTINUE READING BELOW
More than that, it's admirable how such a young girl showed deep respect and gratitude for everyone involved in the event. She also emphasized how the night is really a celebration of love and life—it's not a spectacle.
"I'm so thankful for everything I've learned but I'm crazy excited for what's coming next. It's like bye-bye to childhood but hello to a world of everything else."
Produced by Maura Rodriguez
Photograophed by Maru Arguelles
Related Stories from Preview.ph
Hey, Preview readers! Follow us on Facebook, Instagram, YouTube, Tiktok, and Twitter to stay up to speed on all things trendy and creative. We'll curate the most stylish feed for you!