The bag you carry around has to pack as much attitude as you do. May it be a teeny-tiny clutch or a cavernous tote, choosing the right piece can totally set the mood for your day-to-day OOTDs.
As of late, a letter "D" has been sitting front and center in our favorite style stars' outfits. Baguette-shaped bags that rest just below one's underarm have been all the rage for quite some time now, and this model is adding heaps of personality to that conversation. Ladies, gents, and everyone in between, meet the Diesel 1DR Shoulder Bag.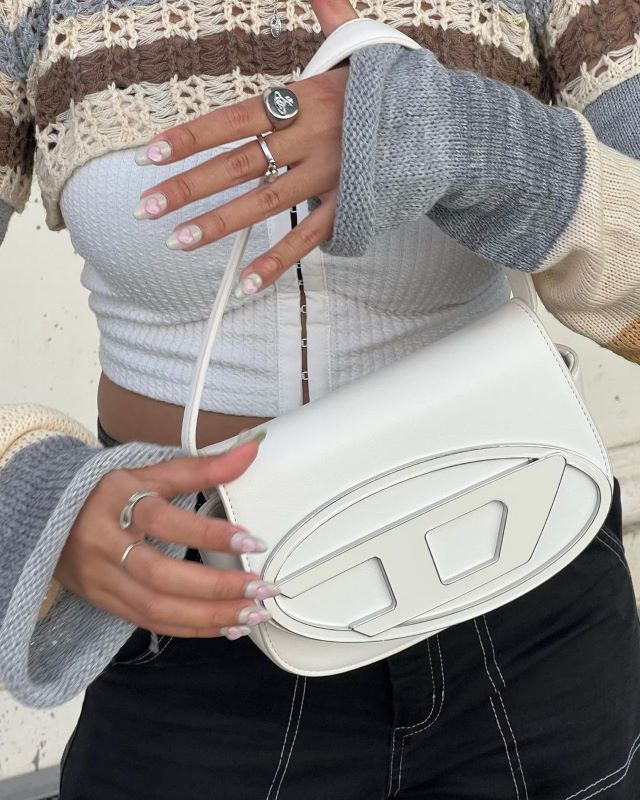 ADVERTISEMENT - CONTINUE READING BELOW
What Is the Diesel 1DR Bag?
For starters, Diesel itself is an Italian retail brand founded in the late 1970s by Renzo Rosso. Why name a fashion brand after an alternative fuel for cars, you ask? Well, Renzo saw it as a way to represent the "alternative" take Diesel has on our usual closet staples—jeans, cargo pants, leather jackets, you name it. There's a certain edginess apparent with his creations that strikes the fancy of any streetwear-savvy stylista.
In October 2020, Glenn Martens—who's had experience working for Y/Project and Jean Paul Gaultier—got on board as creative director. One of the major moves he's done for the brand was launching the 1DR Shoulder Bag, which aimed to showcase Diesel's thrust of bold, genderless, and ultimately, fun fashion. A palpable Y2K-esque flair emanates from the leather pieces, making it a worthy addition to anyone's 2023 bag rotation.
Which Local Celebs and Influencers Have Worn the Diesel 1DR Bag?
Here to make compelling cases for the 1DR's "it" status are a slew of our beloved celebs and influencers. It's been made evident that it can totally amp up anyone's casual looks; heck, even a sweater and sweatpants combo could go from loungewear to streetwear with this bag as an arm candy!
1. Kylie Verzosa
It comes as no surprise that a 1DR occupies a seat in Kylie Verzosa's covetable collection of bags. On one of her more dressed down days, she slung a silver version of the tote with her fuss-free tank top and sweatpants 'fit.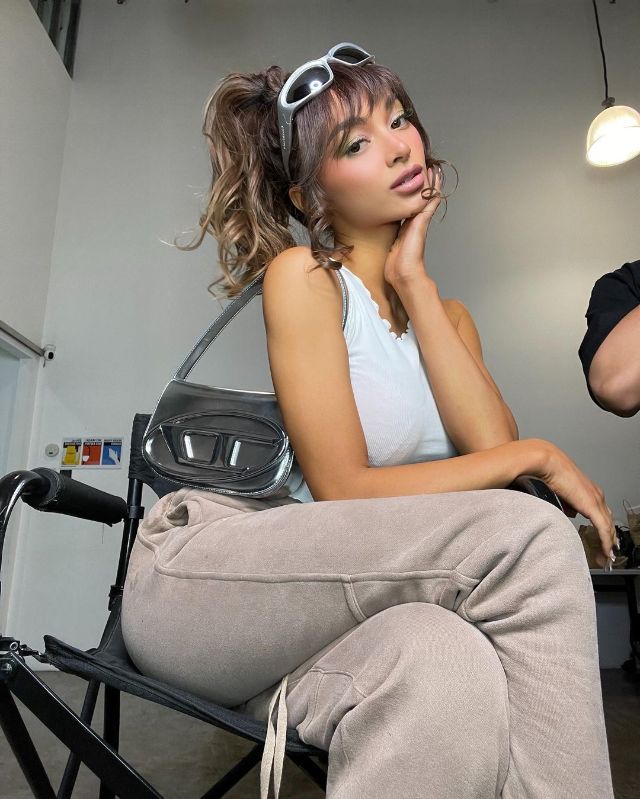 2. Ashley Garcia
One of the most ardent purveyors of Y2K fashion in the local scene is Ashley Garcia, and the 1DR definitely gets her stamp of approval. Here, she goes for a black and white OOTD comprised of a cropped tank, a midi skirt, thigh-high boots, and the it leather bag.
ADVERTISEMENT - CONTINUE READING BELOW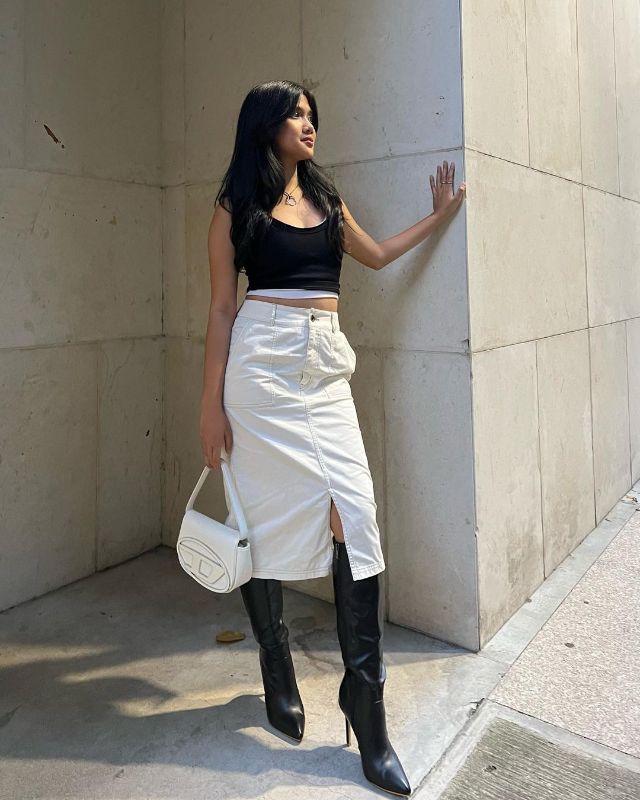 Another way the Gen Z influencer styles it is with a knitted arm warmer, cargo pants, and dad sneakers. Cool, cozy, and cute!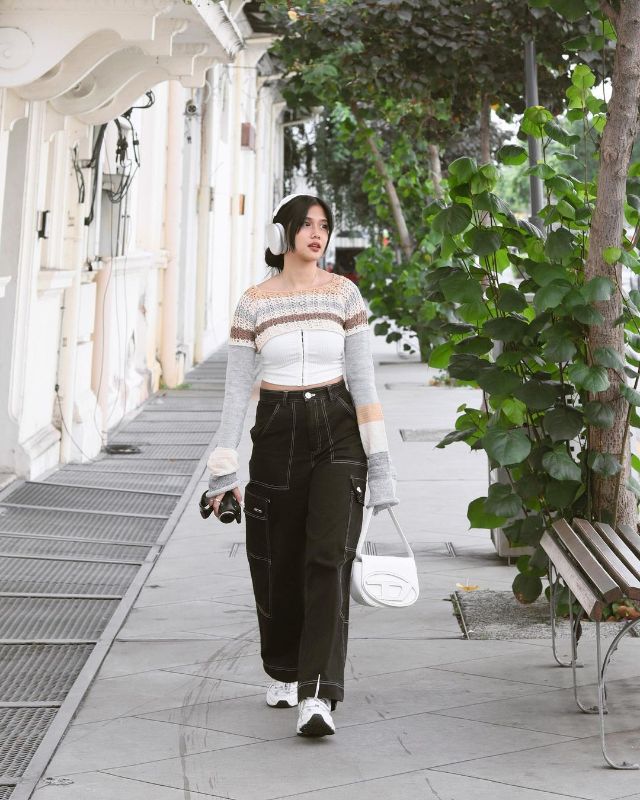 ADVERTISEMENT - CONTINUE READING BELOW
3. Rhea Bue
Going a similar route with her Diesel model was Rhea Bue. She rocked it with a netted jumper, a baby tee, a loose maxi skirt, and a sparkly heart-buckle belt. It's giving main character energy!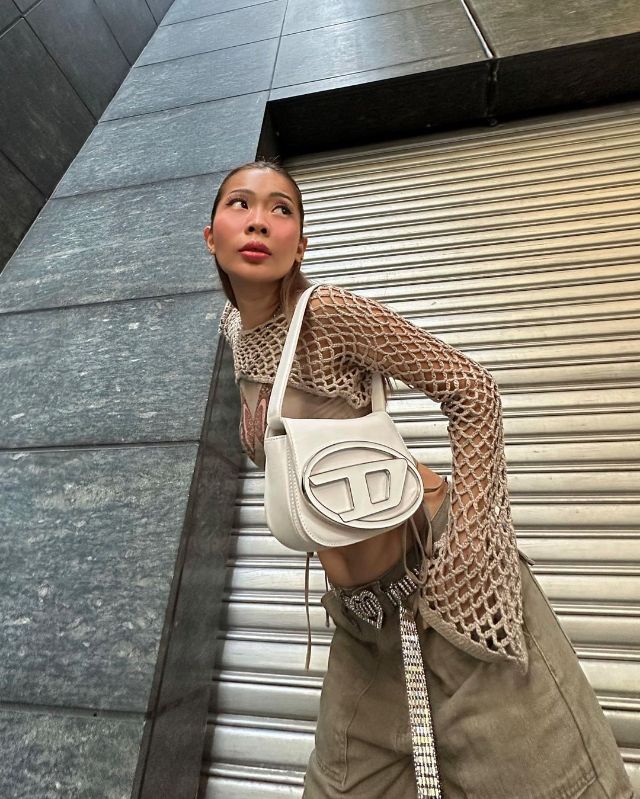 For a more athleisure type of 'fit, Rhea wears the tiny tote with a cropped leather racing jacket, a frayed denim mini skirt, and blue jean boot covers over her Nike trainers. Such a cool way to add some spice to a casual ensemble!
ADVERTISEMENT - CONTINUE READING BELOW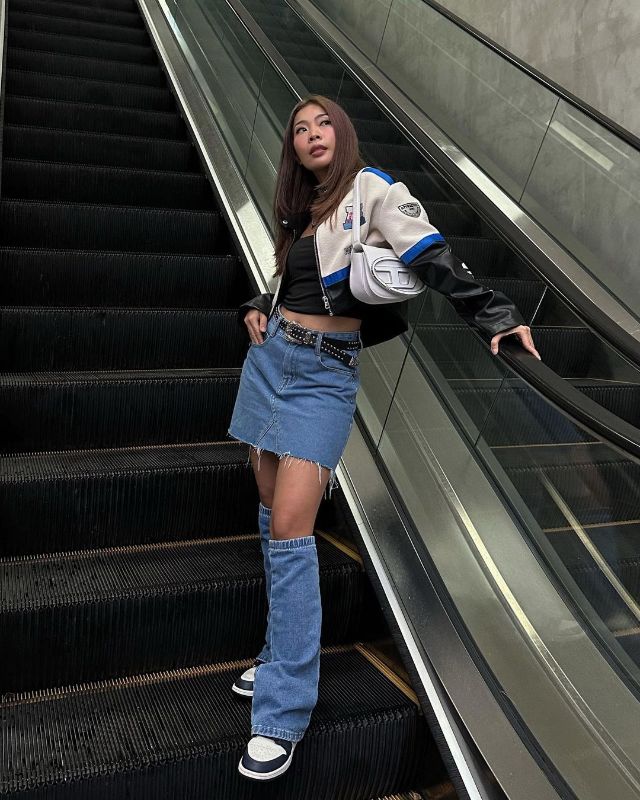 4. Mimiyuuuh
Off to a pamper day, Mimiyuuuh brought her essentials in a frayed denim iteration of the 1DR. Our gurl was certainly the coolest in her oversized moto jacket and asymmetrical skirt!