G Young of Vero Fine Jewelry believes being a jewelry designer is a calling. It's a profession that not many can pursue especially because its skill set goes beyond the dexterity of the hands. "Taste is vital," as G says. This, along with burning passion and an eye for detail, should be inherent. G also posits that jewelry is a form of art that transcends mediums. Hence, her collaboration with painter Sheila Osmeña Go felt like the perfect fit.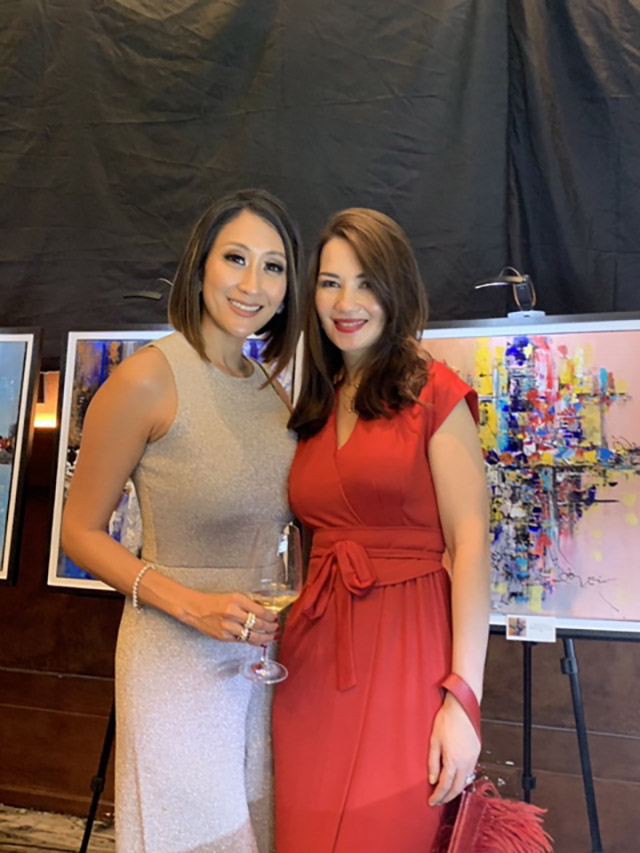 The two both share a vision of empowering women and further underlining their strengths. It's also an experiential ecounter that pushes the viewer to reach into his or her well of emotions. Aptly named Eyes Wide Open, the duo's latest exhibit does exactly that. Their art does not only complement each other but will also open your eyes to new experiences.
Below, we catch up with G and Sheila as they talk about their respective art forms.
ADVERTISEMENT - CONTINUE READING BELOW
How would you describe your design philosophy and aesthetic?
G: "Vero is wearable art. It evokes a lot of character. The design is infinite, it caters to different tastes and personalities, and is one of a kind. I revolve around the concept of creating jewellery that are a good investment pieces with an exceptional design to go with it."
Sheila: "My design philosophy and aesthetic is to accurately express my emotions in art form. The colors I choose and strokes I apply are attempts to capture what I feel. Thus, each painting carries with it a story. Most of the paintings in this exhibit, for example, capture me after a joyful experience."
What motivated you to be a jewelry designer? A painter, for Sheila?
G: "I see art in the most unseen areas. Being able to create, transform, and put life into a concept brings me joy, most specially if it's something that does not depreciate in value. Hence, the calling was to become a jewelry designer."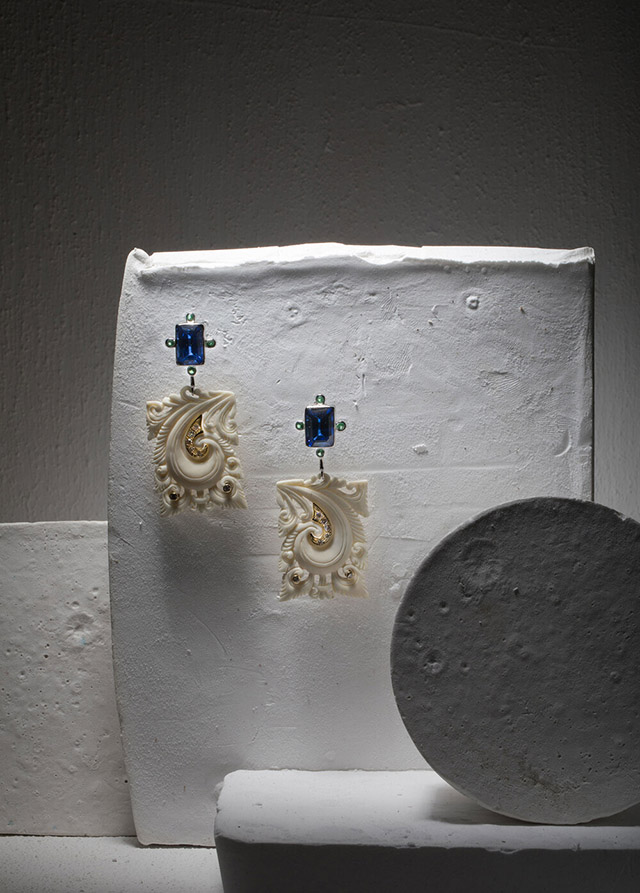 S: "I've always gravitated towards art and creativity. I find joy in being able to express myself. I find I am more articulate with what I can do with my hands than with what I can say or write."
What have you learned so far in this venture and what do you think is your edge as a designer?
G: "This profession is quite challenging. I go for days with zero sleep, because when I am focused and my ideas keep flowing, I have to sketch that out and complete it. You need focus, discipline, passion, and an overflowing supply of guts. I think out of the box, rarely stick to convention, which makes my pieces stand out. Taste is vital."
ADVERTISEMENT - CONTINUE READING BELOW
S: "I was happy to learn, as some friends saw my work, that many felt the emotions I expressed and wanted to share. I heard some comments and descriptions that said in words what I felt and said in my art. I think this is my edge as an artist, that people can relate to my emotions by looking at my work."
Could you walk us through your creative process in designing your pieces?
G: "My travels induce the creative juices to flow to an optimum level. Traveling gives my mind space and the rest it deserves. The different arts and cultures inspire me to fuse together various design aesthetics to create pieces that are rare. There are certain times of the year when I'm at my peak, and I work best at night."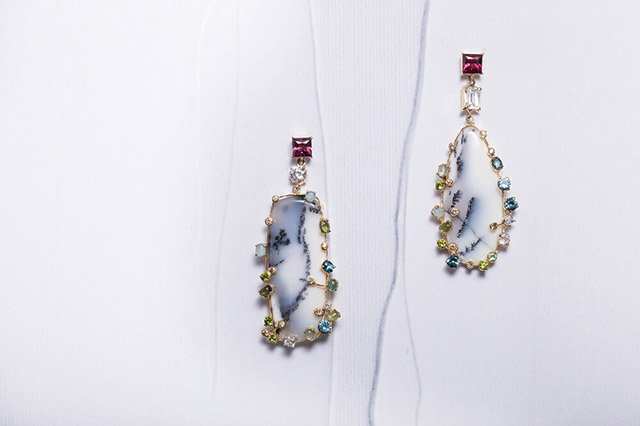 S: "I try to express my feelings through art and so, just like a writer's work is often very different from their first draft, each of my paintings change as I work on them. I have surprised some people who get to see my work as it progresses as they often barely recognize that one finished was actually from another incomplete artwork they saw."
ADVERTISEMENT - CONTINUE READING BELOW
How does your art resonate with the modern Filipina now?
G: "The modern-day Filipina is very empowered, driven, chic, and versatile. These are the exact distinct features of Vero. It speaks your truth."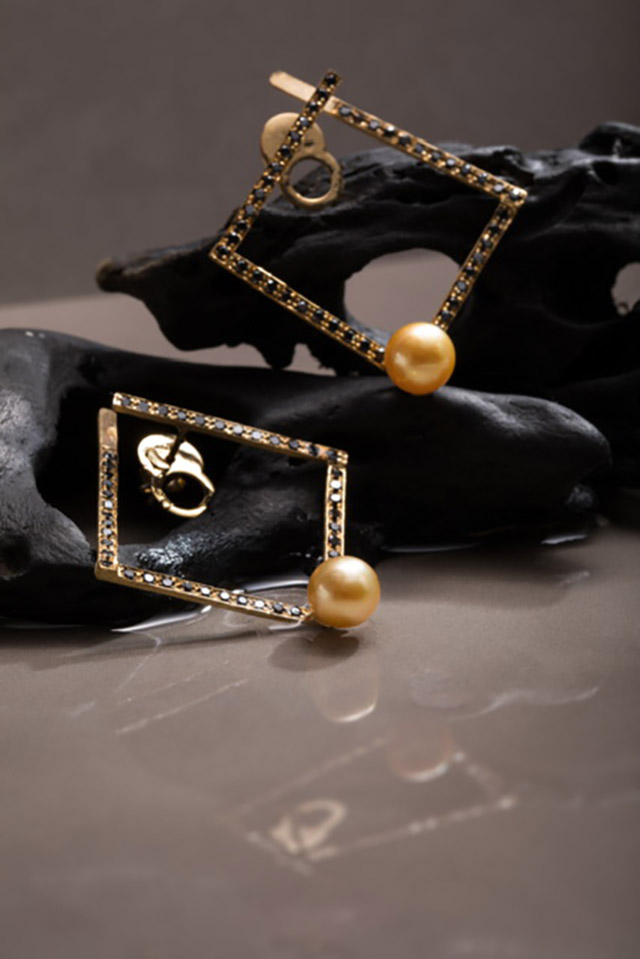 S: "For me, the modern Filipina is confident, striking and assertive—yet, there are still certain qualities that are passed on from the past, like being mahinhin (timid). You might notice these qualities can resonate in my paintings when you see how striking bright colors stand in contrast to light shadows and a touch of an enigmatic glow."
G, Is there a particular kind of woman that you have in mind when you design jewelry? Could you describe your ideal muse?
G: "I always design a piece that I personally like. There is a lot of emotion carved into it, this is why it resonates with women who are very much in touch with themselves. Most have storylines. I have collections that have highly suggestive ideas, bold and full of character—they are for women who know what they want and get it."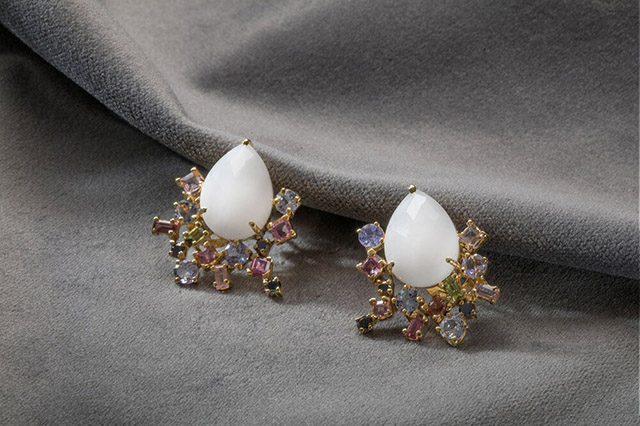 What do you consider to be your signature style as an artist?
G: "[The result] always has to be a standout piece of jewelry, the go bold or go home kind; rare, extraordinary pieces you can't find elsewhere—exquisite. Gemstones are addictive: I love them all, but my all-time favorites are sapphires, tourmalines, tanzanites, spinels and fancy multi-colored diamonds. My current obsessions are emeralds, kyanites, Indo copper opal wood chrysocolla, Northridge plumes, and Priday moss."
ADVERTISEMENT - CONTINUE READING BELOW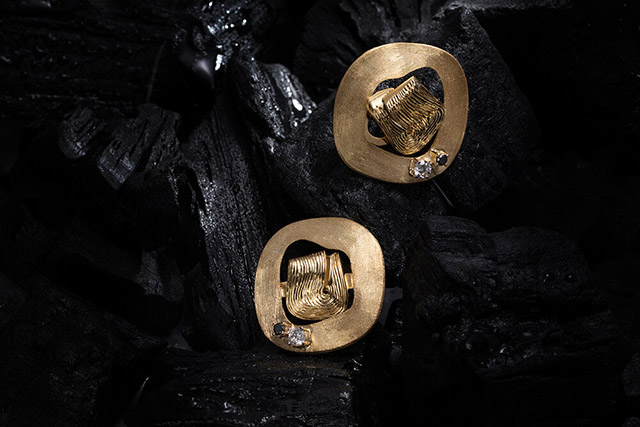 S: "I think my signature style is evolving. It's not just one style, but various styles that evoke emotions."
What can else can we expect from the Vero brand?
G: "Vero is in its 15th year. We have so much to look forward to and we're expanding. The Vero store and showroom is called Vero & Escario, which [fashion designer] Jun Escario and I run together. It is located at Level 1, Ayala Center Cebu. In Manila, we are targeting [to open somewhere between the] last quarter of 2020 [and] mid 2021."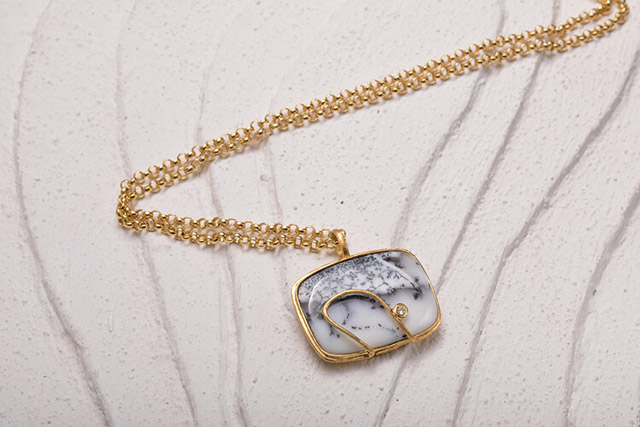 How can we best reach your atelier for made-to-order pieces?
G: "You can reach us online, as well as on Instagram and Facebook. Alternatively, you can send us an email at vero@veroconcept.com or call us at +6332 328 2548."
S: "For quotations for made-to-order pieces, I can be reached at sheilago877@gmail.com or through my Instagram page."
Related Stories from Preview.ph
Hey, Preview readers! Follow us on Facebook, Instagram, YouTube, Tiktok, and Twitter to stay up to speed on all things trendy and creative. We'll curate the most stylish feed for you!