Starting a fashion label is only half the battle. Staying in the biz for years and earning your peers' and clients' respect are the crucial parts of being a successful designer. Hence, Francis Libiran's new milestone is no easy feat—and to mark his 20th year in the industry, he mounted a fashion show like no other. In his Dare to Dream presentation, Francis sent down a 50-piece collection while his audience was serenaded by musicians. The designer also enlisted the help of his alma mater, the Fashion Institute of the Philippines (FIP), and commissioned students to help finish his biggest collection yet.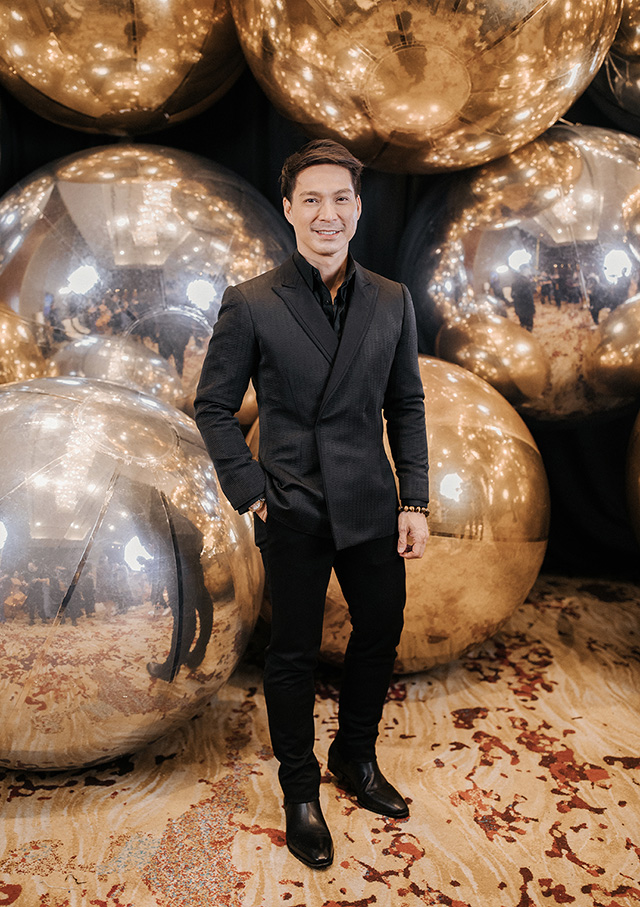 Below, we talk to Francis as he recalls his humble beginnings and his fashion journey, including his secret to success.
Preview: How would you describe your design philosophy and aesthetic?
Francis: "My design philosophy always starts with an inspiration. You know, I'm very emotional when it comes to designing, and I need to have that clean slate. And that's why sometimes I would lock myself inside a hotel room just to be in that space. There's nothing in particular, I mean, for the past couple of years, My design aesthetic [looks to] architecture⁠—lines, art deco. But lately, I'm gearing towards nature."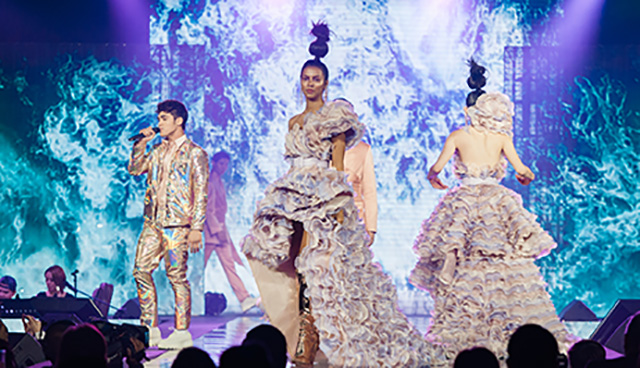 ADVERTISEMENT - CONTINUE READING BELOW
Is there a particular reason why you're moving towards that?
"I guess at one point as a designer, you tend to be bored already with the things that you've been doing, and it's time to move on to other details, other design. It makes the design process more exciting."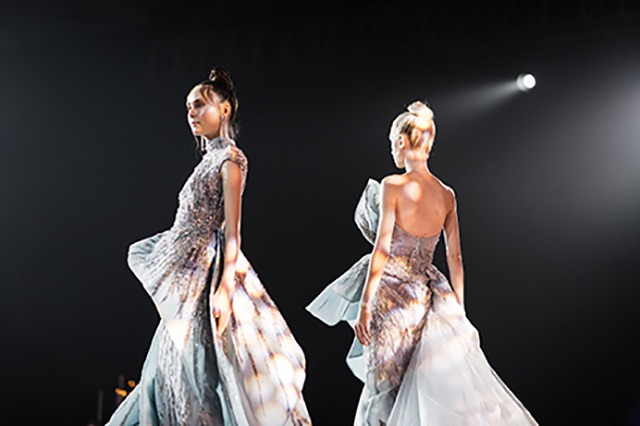 Despite this shift towards nature, what are the elements that make up a Francis Libiran gown? What would you consider to be your non-negotiables in terms of design?
"It's more of the impact and the fit of the clothes. When it comes to designing, I would say, I'm very bored with something simple. For me, it should come with hardwork, in the details, and the cuts. I just want something that's extraordinary. I get so bored with the ordinary. That's why—medyo sadistic—when it comes to designing, because you try to force or squeeze your brain to think on what or how you would construct something. "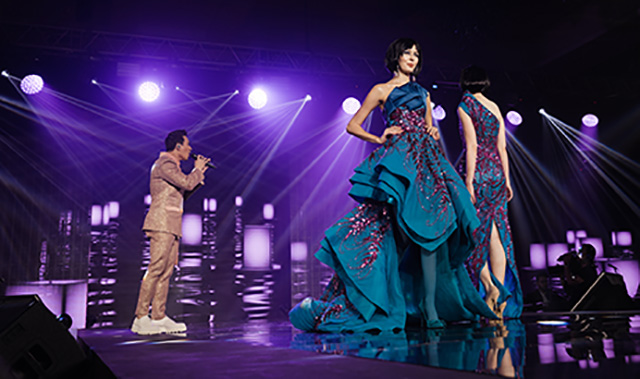 ADVERTISEMENT - CONTINUE READING BELOW
So you pay more attention to details?
"Yes, I don't like the convenience of just, like, buying something and cutting it, and just pasting it. I would get the pattern paper, put it in a tracing paper, and then put the details on the tracing paper, and that's the time I bead the gown. It's more complicated, but for me, that's something that I don't want to sacrifice. "
That makes sense, because it's your art.
"Yes, it's my art, and I feel good when I'm doing it, though it's so hard. But, I just love the process of doing it."
Are there any materials or fabric that you tend to favor or shy away from?
"I've been using abaca. Just because it's very Filipino, and you could manipulate it to whatever layers. There's so much things you can do for abaca. Of course, every day I'm discovering a lot of techniques when it comes to that fabric."
ADVERTISEMENT - CONTINUE READING BELOW
Whenever a client comes in, how do you merge your creative vision with their demands?
"It's usually really a collaboration. I was never a designer who insists on 'this is my design, this is what you get.' I would always listen first to what they have to say. They're the ones wearing it, not me. So I would always ask them, 'What are your insecurities? What do you want to hide? What do you want to focus on?' Those are very important points when designing. So I work around them. And then I would tell them—because sometimes they dictate the designs—but there's a way of telling your clients, that it's too much or it has to be this way because... And they would understand and appreciate your comments or your input on the designs. "
ADVERTISEMENT - CONTINUE READING BELOW
This is where the trust comes in.
"Yes!"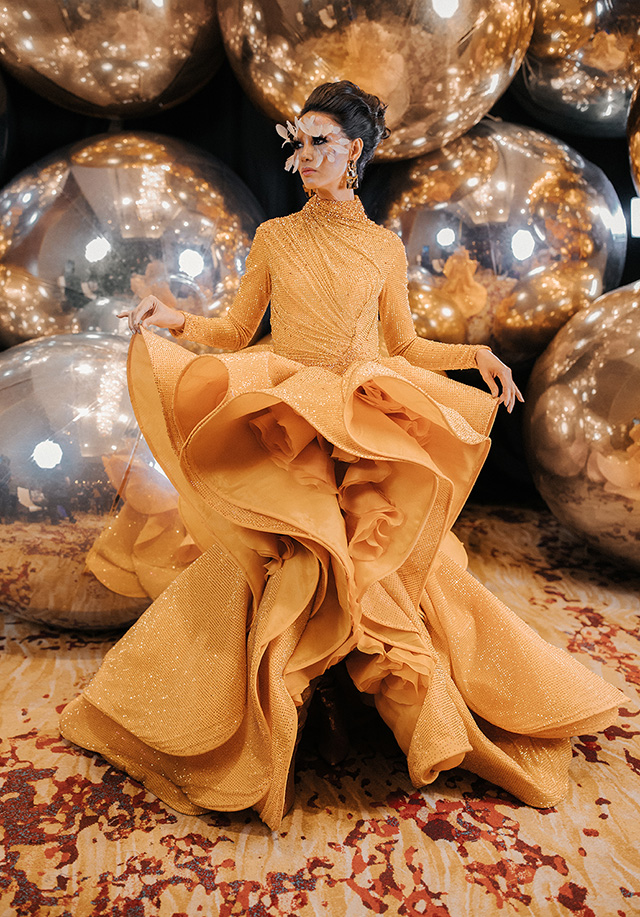 But if the client gives you the carte blanche on a piece, what would you say that it would look like?
"Every client is different. I would always try to look at them, and you know, the moment they come in, in my office, I already study them. On how, or what are the highlights of their bodies. I need to focus on this one, or broad shoulders, or make it less revealing and everything. So, while talking to them, my mind—my creative mind—is already thinking: What can I create for this person?"
ADVERTISEMENT - CONTINUE READING BELOW
Since you've been in business for 20 years, what is your secret?
"Being innovative with what you're doing. You can never be complacent. The moment you became complacent, that's the time everything will be very boring. Everything is just easy or very convenient for you to do, it's boring. I like the complicated things. It challenges me."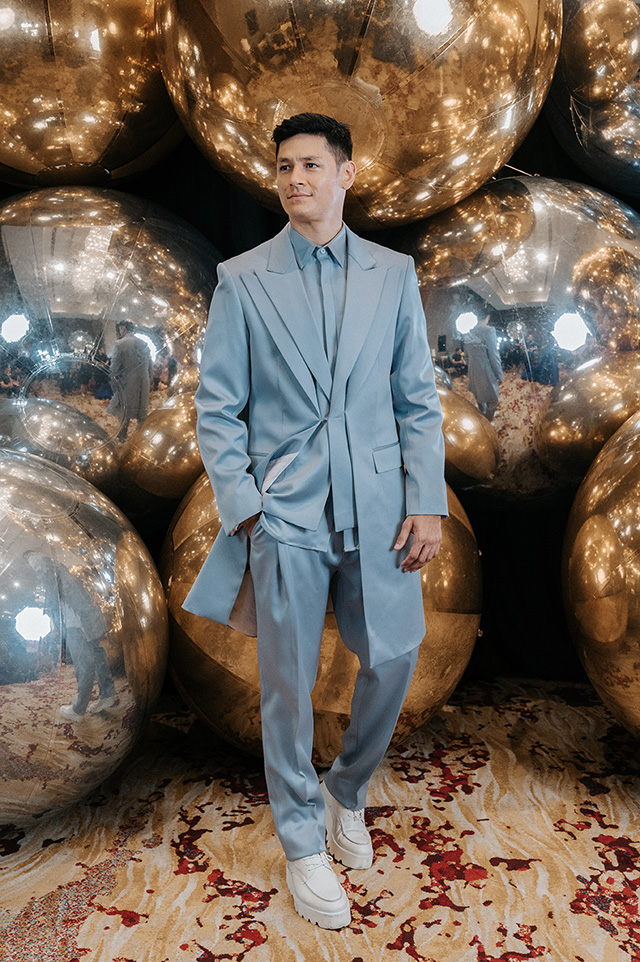 ADVERTISEMENT - CONTINUE READING BELOW
Do you give in to trends?
"It really depends. It really depends on your taste. Because if you're just following trends, I think, you're not being creative. You're just following the flow of what fashion dictates. But how can you be an innovator of fashion? When you create something that's out from the norm? Or out from the usual trends in fashion? As a designer, you need to create something that's different somehow, not just follow whatever it is the magazines or what social media...you could see it. You just have to somehow, twist it a bit, to make it look different from the usual."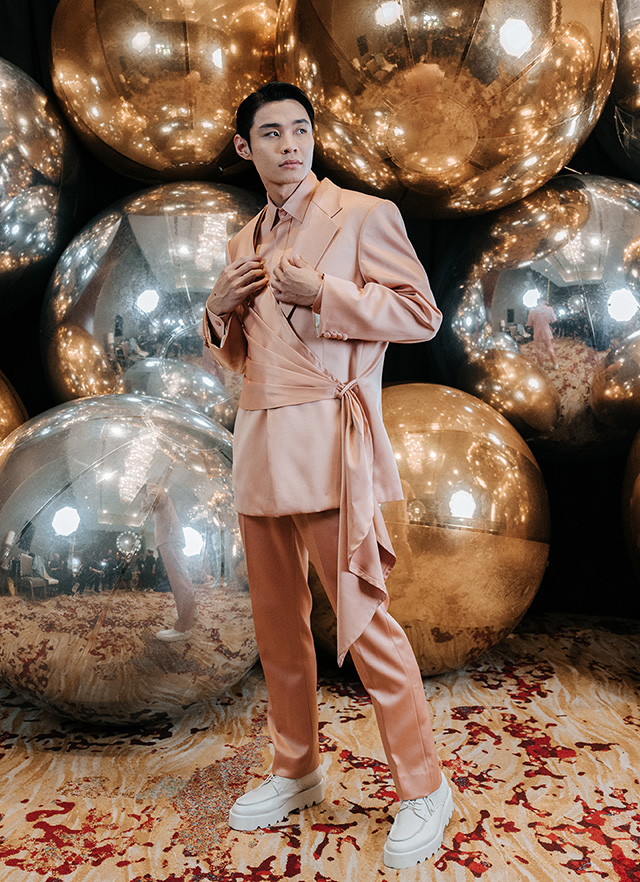 ADVERTISEMENT - CONTINUE READING BELOW
You'd rather dictate what your clients will want in the future?
"Yes!"
Let's talk about your career from its very beginning. Do you remember how you started? What motivated you to become a designer?
"As early as eight years old. Very young. I guess it's the influence of my mom, wherein everytime she would have her clothes made, she would always bring me with her and ask, 'will this fit me?. It started from there. My eyes are open for fashion because of my mom, and she would always ask for my opinion. At that early age, you would think, as a kid, why is your mom asking these questions? Maybe she sees that I have a sense of fashion at that early age. She respected my opnionis at that time, which I had to hide from my dad, beause my dad will kill me."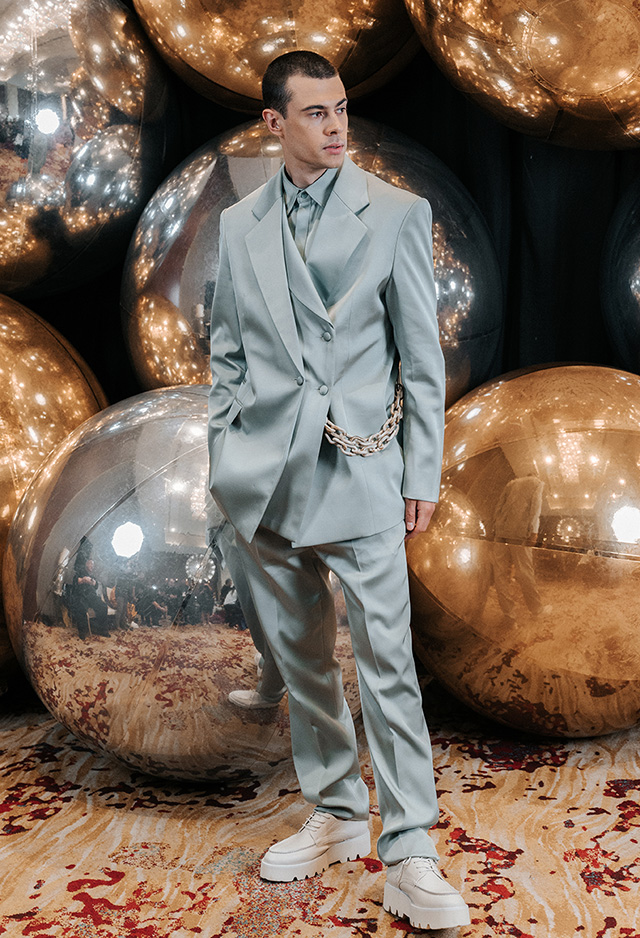 ADVERTISEMENT - CONTINUE READING BELOW
Is that why you got into architecture first?
"You know what, architecture is also my love. I mean, if I enrolled in fashion school, my dad won't allow me. That's the reason why either interior design or architecture was my option. So I chose architecture that time. But the process of doing something creative in architecture helped me a lot in what I'm doing right now. The discipline of conceptualizing something from just a small thing and making it so big helped me a lot in that one, aspect of designing."
From your humble beginnings to what you've built so far, what would you consider the point where you've made it—at what point did you realize you've already built a trusted brand?
"Well, I started with menswear, with designing for men's fashion, because I was having a hard time looking at things that would fit me, I experimented on myself. At the beginning, it wasn't Francis Libiran, it was Njork. It was with my business partner, Michael Leyva and Arsi Baltazar. So there's the three of us doing this one. Sadly, Michael migrated to the States, and it was me and Arsi left here in the Philippines. And I told Arsi, 'You know what, I want to change the brand to my name.' So we had that shift in the branding, so it was Francis Libiran.
ADVERTISEMENT - CONTINUE READING BELOW
"When the time my neighbor asked me to design a wedding gown for her, I said, 'Okay, I'll design it for you.' It was such a touching moment, wherein, I was forced to design something out of my comfort zone. And the result was, on that day, when she started walking down the aisle, it was so emotional for me that I followed her from the door until the altar. And I said, 'This is something different, I want to do this. [I want] to be part of a big day for my brides.' It's something different every time and that's why I stick to it."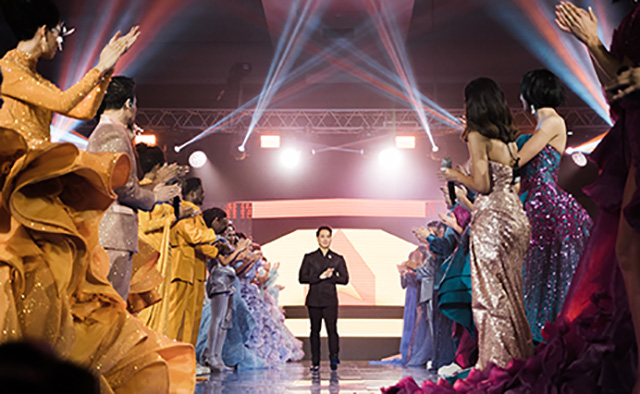 ADVERTISEMENT - CONTINUE READING BELOW
Do you have any other memorable moments in designing that made you realize that it's want to do for the rest of your life?
"It's being validated for my work. The opportunity to design for Hollywood stars. I was given that opportunity and that platform to be accessible to them. It started with America's Next Top Model, for Tyra Banks. Darren Criss, doing his barong, and some of his outfits for his red carpet events. Menna Massoud, Gwen Stefani, in her concert. All those things, thus, validated what I'm doing. Being a Filipino, in this small island of the Philippines. Being recognized internationally, something big. That's why if there's an opportunity all the time to do it, and it represents the Philippines, I would really grab it. Because it's really showcasing what Filipino designers are. "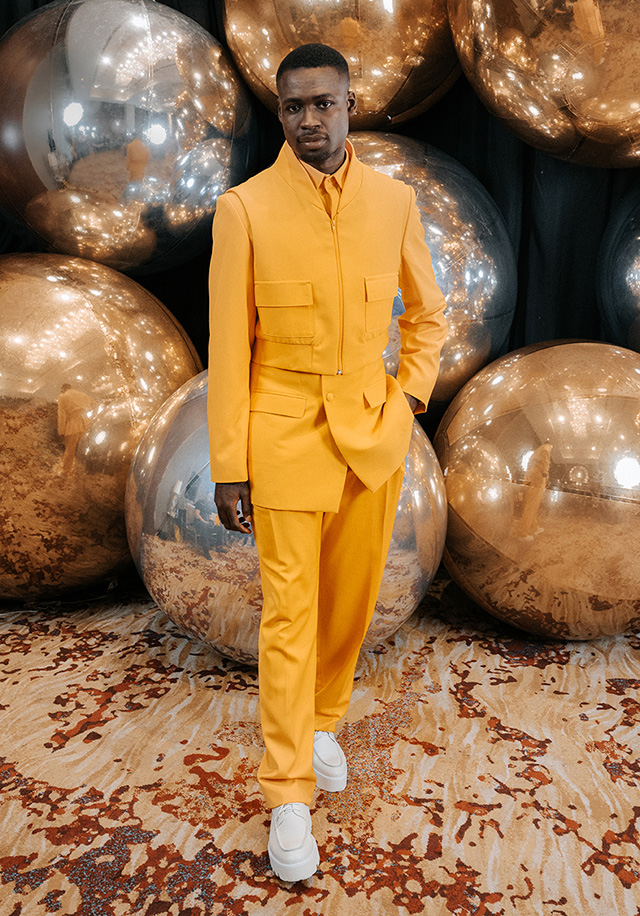 ADVERTISEMENT - CONTINUE READING BELOW
What do you consider to be your strength as a designer, apart from your obvious eye for fashion and your craftsmanship?
"It's the discipline. I don't see myself doing anything else but designing. I've decided that already—I'll design until I die. I could never see myself waking up and doing other things. The moment I wake up, it's always about, what can I do next? What design should I sketch? So sometimes, I would end up, the moment I wake up, I would go straight to my desk. Because the ideas are so fresh in my head, that I start sketching, and then I work out."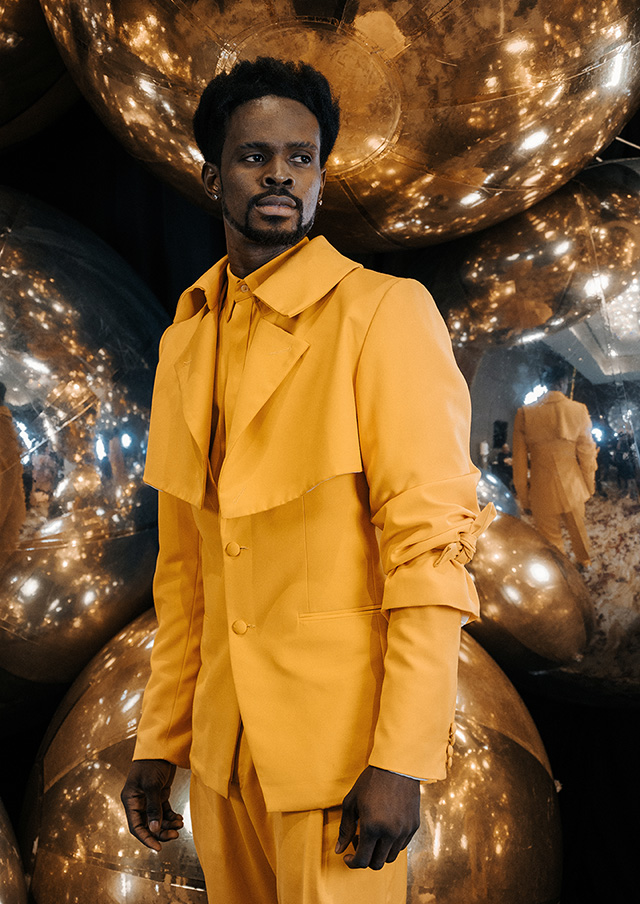 ADVERTISEMENT - CONTINUE READING BELOW
Are there any areas that you're looking at to improve?
"The demand of time. Sometimes, it's so hard to be in one place, at this place. Time management is very important nowadays, with the traffic that's happening in the Philippines. You just have to really be strategic when it comes to doing and sourcing everything at a particular time. I want to master that aspect because I feel like you're being pulled from left to right, but I guess with time management, you'll be able to service a lot of people."
Let's talk about your anniversary show. Why did you decide to put up a musical extravaganza?
"The 20th is a milestone in any career, so we want to do something out from the norm. We chose four artists who, the mindset, is the same as mine. The title is Dare to Dream. They have this vision in their careers like KZ Tandingan, started from this, and now to this, Rachelle Ann Go, from this, to being a Broadway star, and more. "
ADVERTISEMENT - CONTINUE READING BELOW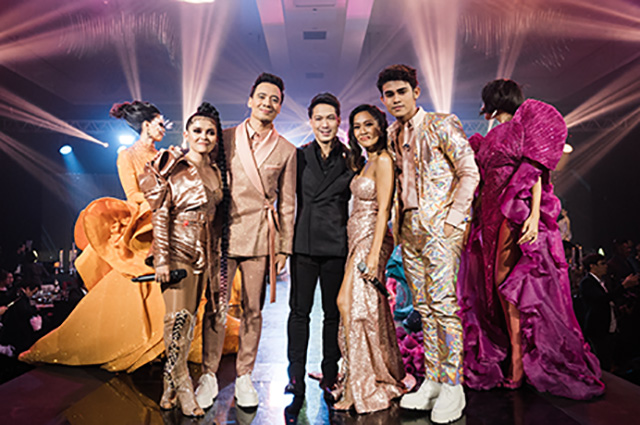 You're not the only one who's dreaming with this show with you. You also worked with some student from the Fashion Institute of the Philippines. Can you tell us about that?
"Yes. When I was doing this collection, I told my business partner, Arsi Baltazar, I want to give back to my alma mater, which is Fashion Institute of the Philippines. I owe it to them. Shannon Pamaong has been very grateful, I mean, sharing secrets and techniques in couture. When I approached him, I told him, 'You know what, Shannon [Pamaong], I want to help FIP students in doing this. And I want you to be a part of it, you know, you're an instrument in my career as well.' So what I did is, when I finished with my design, I went to Fashion Institute and the graduating class of FIP was the one who did the pattern-making of everything. So for the past two months, once a week, I'm there every Monday to look at all the patterns and study them, tweak it, change it and mentor them."
ADVERTISEMENT - CONTINUE READING BELOW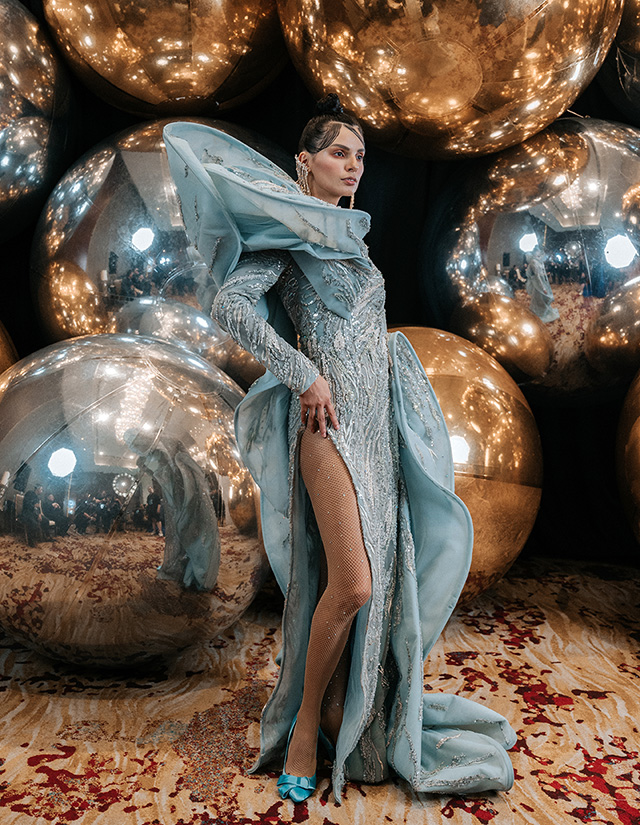 You also have a charity tied with this. Is there a specific reason why you chose it? Can you tell us more?
"We have the Francis Libiran Limited Timepieces. So the reason behind this one is to really, if you purchase a time piece, the proceeds goes to a certain barangay in Rizal, helping out children. Our advocacy is more focused on children, because we believe that at an early age, you need to really give that structure to the small kids. It starts from there, them being a kid and dreaming about becoming to be a somebody. We want to focus on that aspect. For the past 15 years, we've been doing this advocacy quietly, helping out children."
ADVERTISEMENT - CONTINUE READING BELOW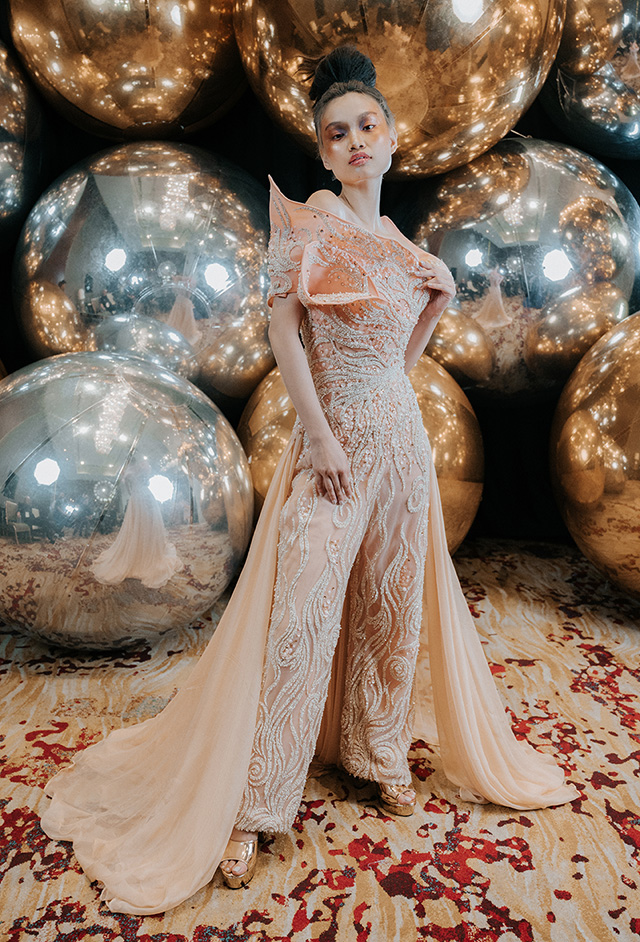 Let's go back to the clothes. You're creating a 50-piece collection if I'm not mistaken. How do these designs or pieces exemplify the Francis Libiran vision?
"It's about being different from the usual. Sometimes, at the last minute, until now, while doing the collection, I would tell my production group, 'we need to change this one,' and they get annoyed at me. But at the end of the day, they should see my vision as a designer. I want to do or create something that's really out of the norm, but people can relate to. Like when it's out on the ramp, and they would say, 'I want that,' 'I want that for a particular event,' 'I want this,' 'I could see myself wearing in that one.'"
ADVERTISEMENT - CONTINUE READING BELOW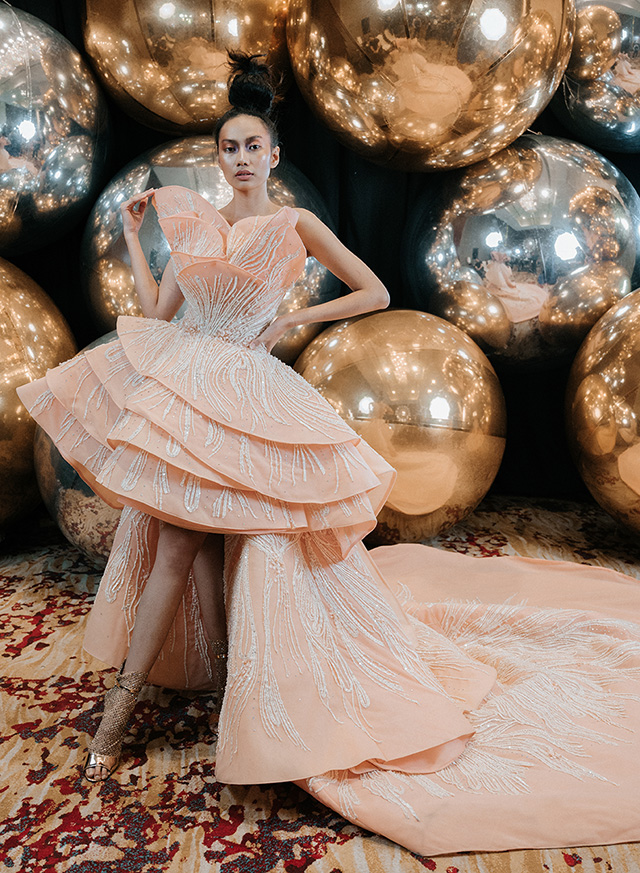 And you go back to the emotional connection that you want to have.
"It's really the connection when you see something, because that's how I am when it comes to, let's say, dressing up for myself. If I see something, I could see myself wearing that one. It all goes through that state of emotion. Even in designing for bridal, it's all about emotions. The bride should fall in love with the sketch, fall in love with the texture of the material, and everything will go on easily."
ADVERTISEMENT - CONTINUE READING BELOW
See the rest of his anniversary collection below.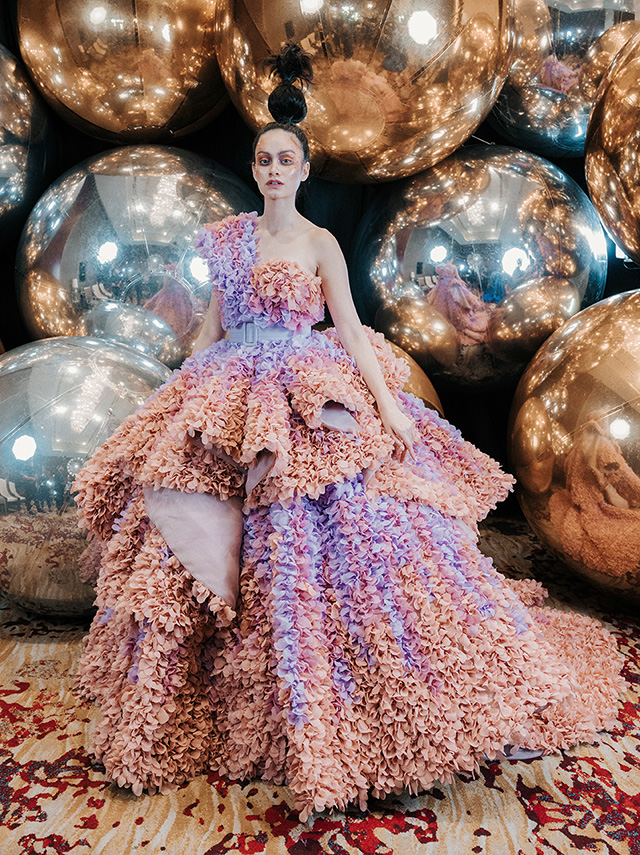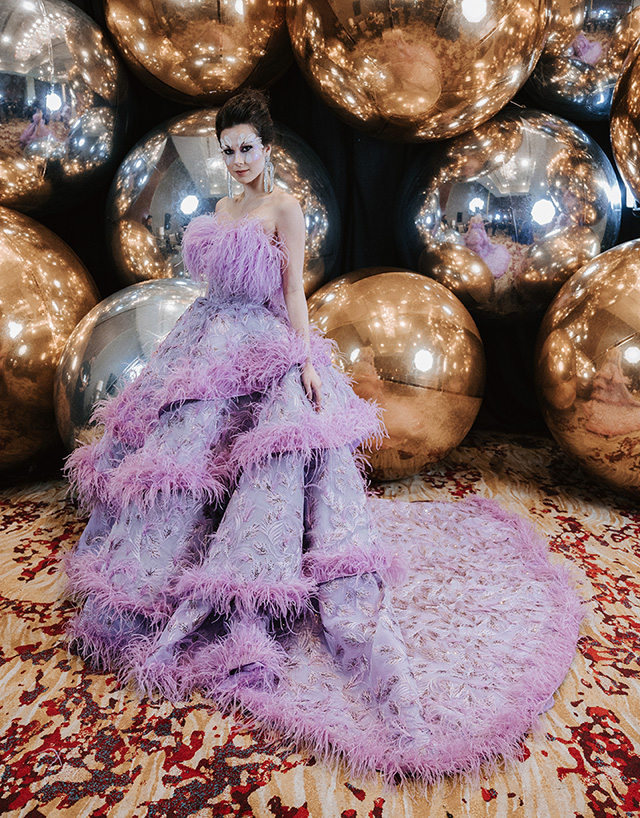 ADVERTISEMENT - CONTINUE READING BELOW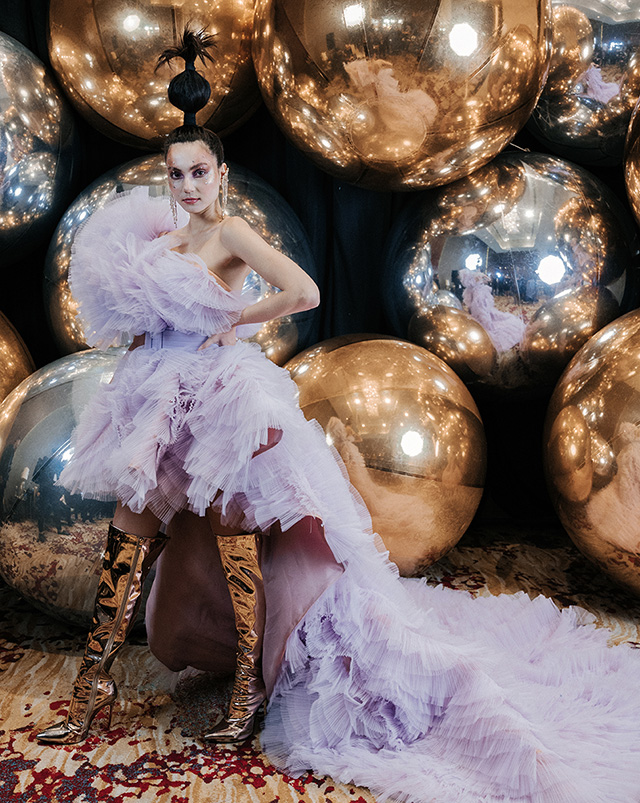 ADVERTISEMENT - CONTINUE READING BELOW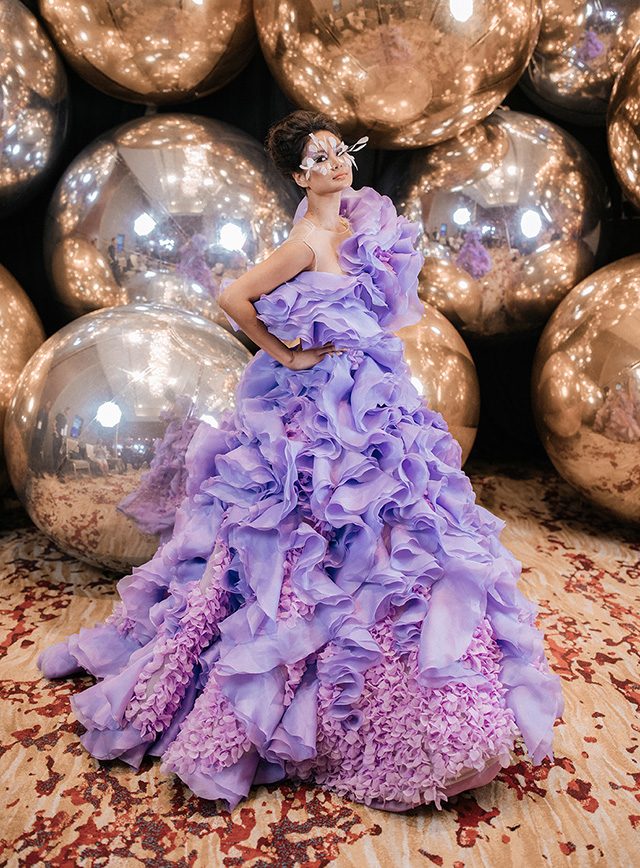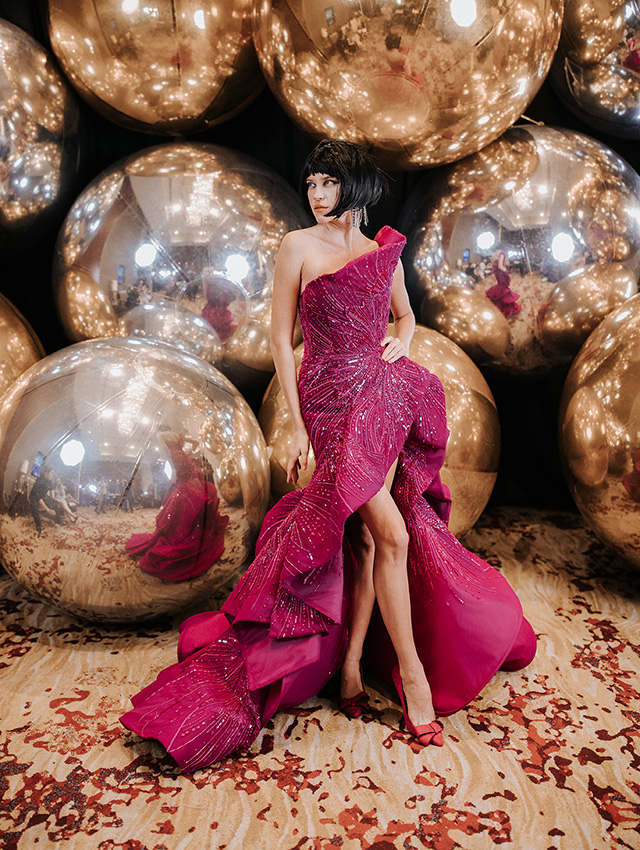 ADVERTISEMENT - CONTINUE READING BELOW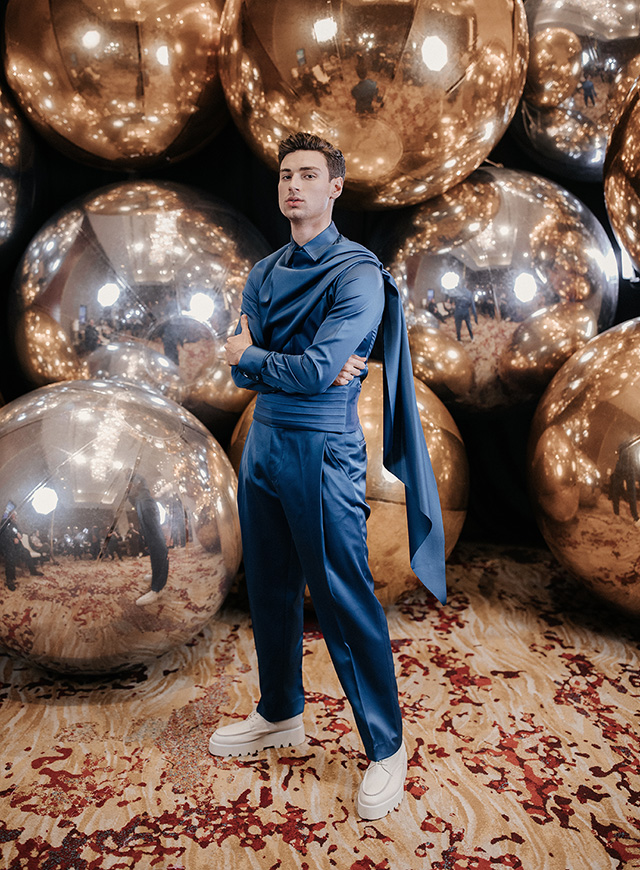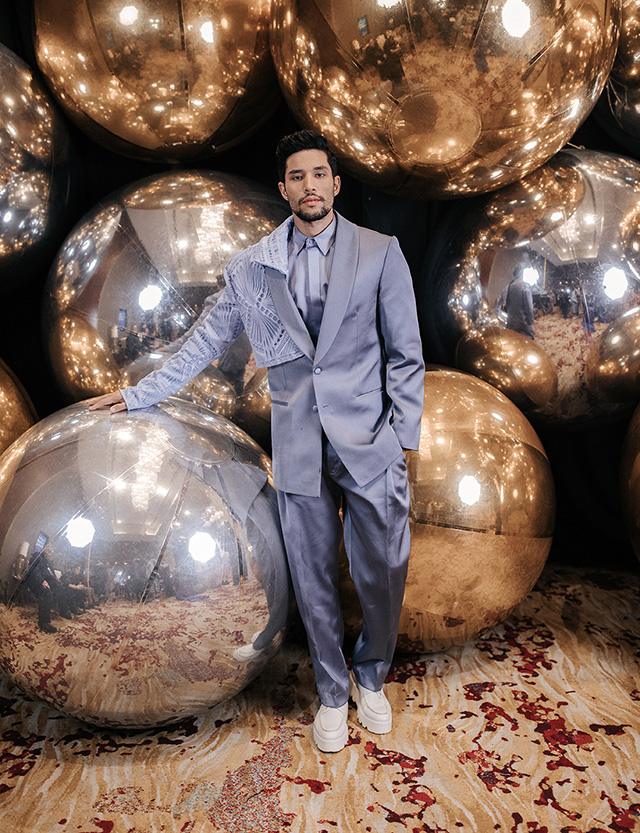 ADVERTISEMENT - CONTINUE READING BELOW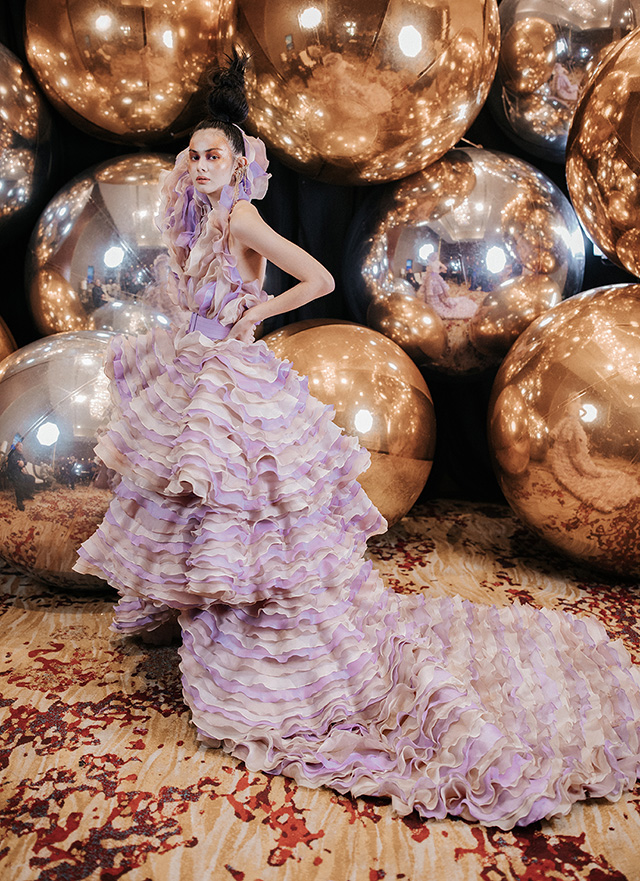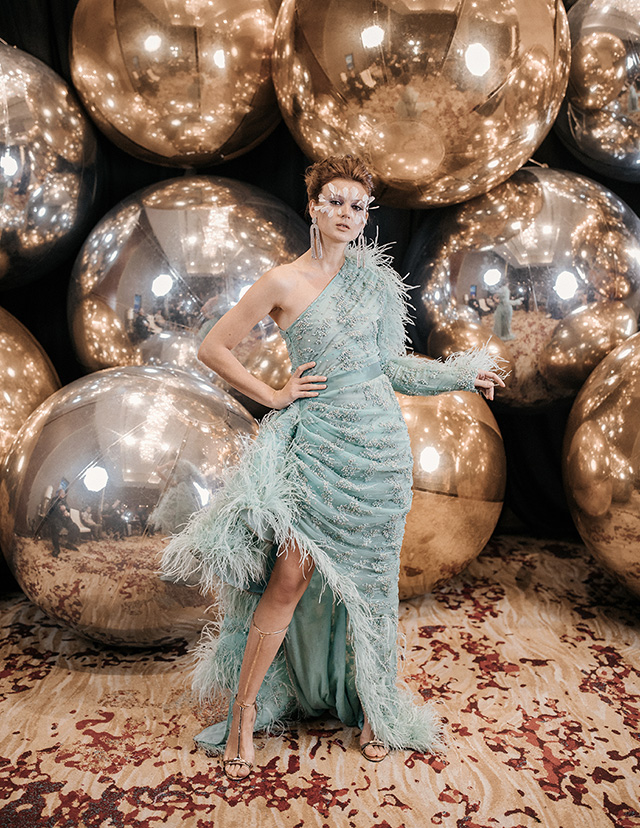 ADVERTISEMENT - CONTINUE READING BELOW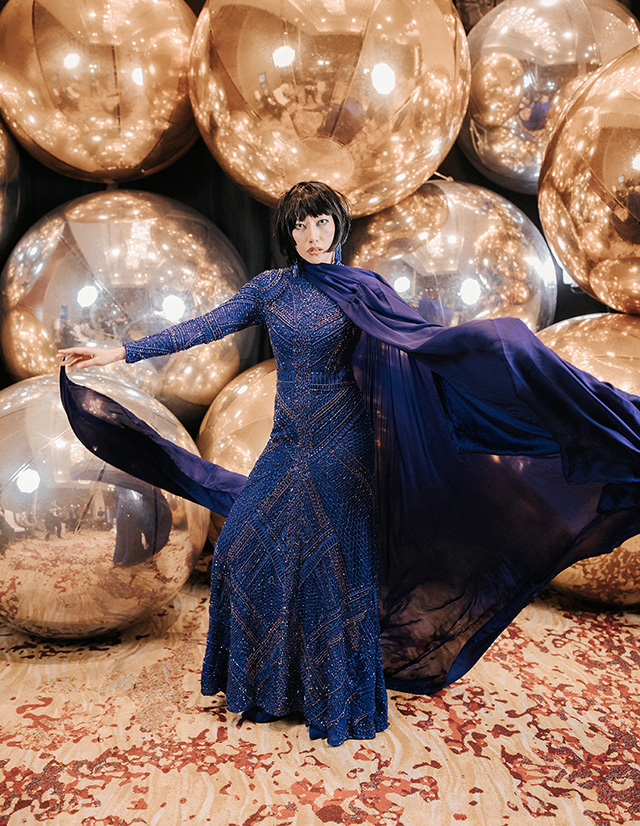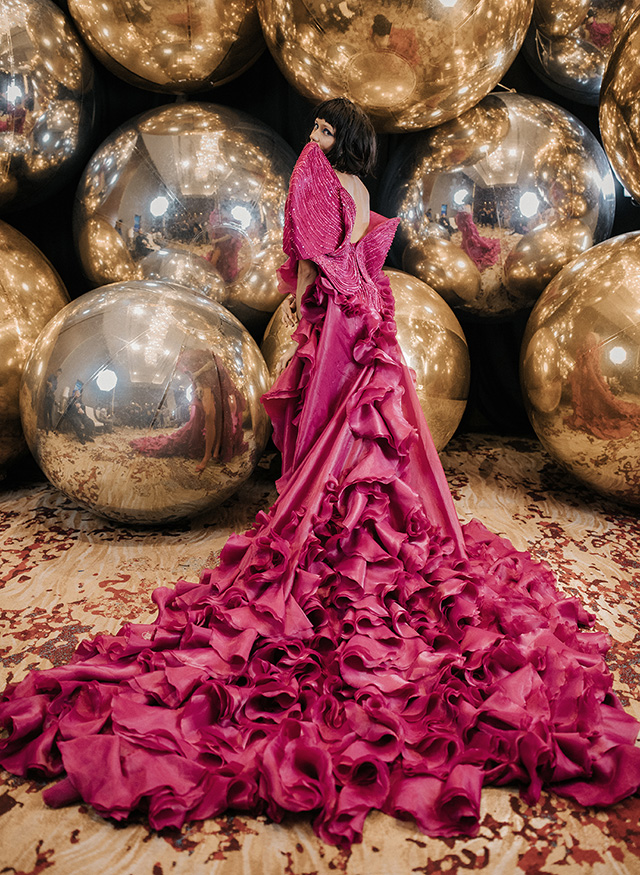 ADVERTISEMENT - CONTINUE READING BELOW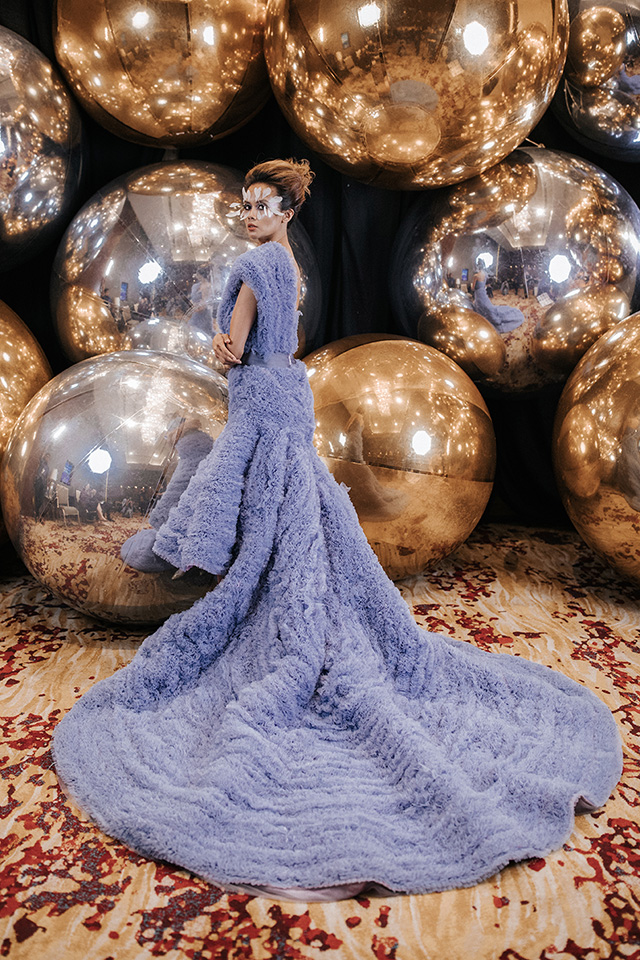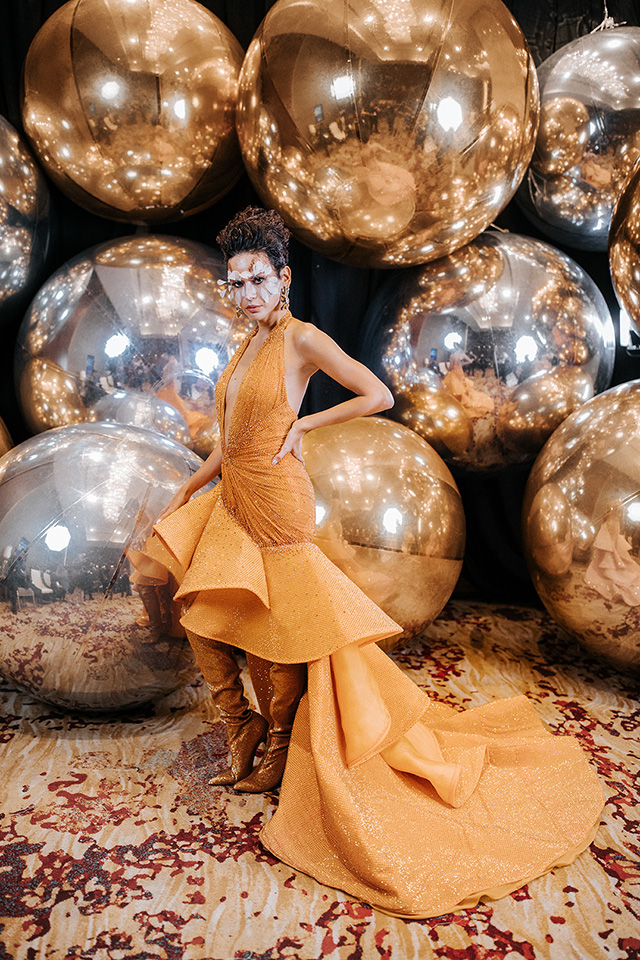 ADVERTISEMENT - CONTINUE READING BELOW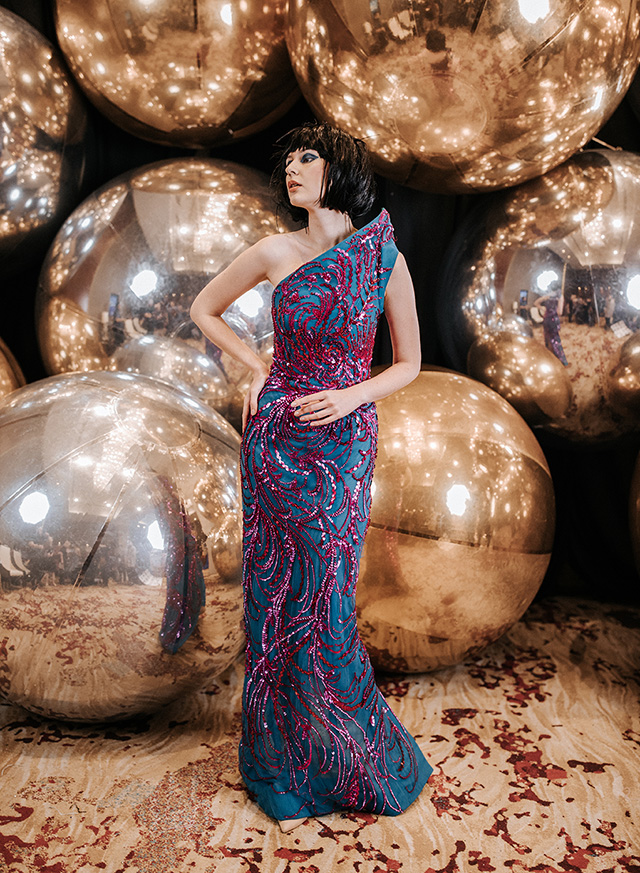 Related Stories from Preview.ph
Hey, Preview readers! Follow us on Facebook, Instagram, YouTube, Tiktok, and Twitter to stay up to speed on all things trendy and creative. We'll curate the most stylish feed for you!