Today, the Philippines has lost one of its most passionate, creative individuals: Multi-talented designer Brian Tenorio has just passed away.
Perhaps the fashion industry knows him best for his work as a shoe designer, dedicated to bringing the Marikina shoe industry to the world stage. Shoe and bag designer Maco Custodio, who used to work with Brian, shares, "He used to tell me about 'Philippine superlatives.' That's either about the brand, the product, or a state of mind." He explained that Brian truly believed the Philippines could also produce "expensive things" at par with the standards of the global luxury market.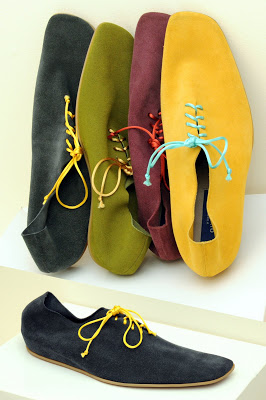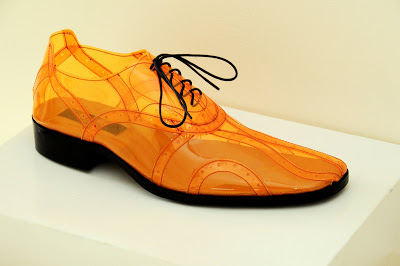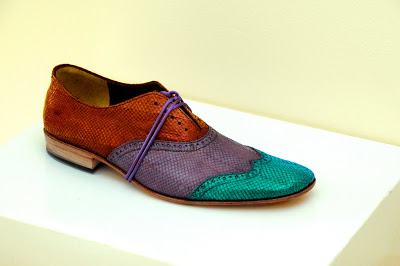 ADVERTISEMENT - CONTINUE READING BELOW
Ideals. Vision. Brian Tenorio didn't just have that ingenious sense of creativity within him, but he also had high hopes and dreams for the community, and largely, the country.
Brian found a way to serve the Philippines through his eye for design. After graduating from the Ateneo de Manila University, he became a Design & Communications Consultant at the Ayala Corporation and a foreign correspondent for an Italy-based magazine. In 2004, he created Tenorio Manila, which aimed to put local craftsmanship on the map.
After honing his skills at the Pratt Institute with a Master's in Design Management and nabbing an internship at the United Nations in New York, Brian returned to Manila in 2011 to offer his expertise to local firms.
He then became an International Design and Branding Consultant for the Asian Development Bank (ADB) and the World Health Organization (WHO). According to his website, his work for ADB was from 2010-2012, and 2014 onwards. His work for WHO started in 2012. He was commissioned to create, direct, and develop campaigns and materials for WHO's Western Pacific Region.
Fast forward to 2014, Brian unleashed his business acumen under his own terms by establishing a coffee business called KapeTayo. The coffee chain aimed to showcase authentic Filipino coffee from bean to brew.
As mentioned, Brian didn't just have a knack for entrepreneurship, but a sense of purpose as well. In 2016, he founded the Philippine LGBT Chamber of Commerce, an organization that hopes to inspire the LGBTQ+ community to reach their full potential. "Our core purpose is to celebrate and promote LGBT contribution to Philippine business, to highlight that we're not just staff or employees," Tenorio told ABS-CBN News during an interview in 2018. The organization is credited for creating the first SOGIE Diversity Index for Filipino companies.
ADVERTISEMENT - CONTINUE READING BELOW
In a 2011 interview with the Philippine Star, Brian shared that his creative work and consultancy work are part and parcel of his journey to affecting change. "This is something of a natural progression of sorts, I think, mainly because as you grow into your career, you try to think of ways to affect more people with the same volume of output you have. This you could achieve more effectively through collaboration and organizational work. Career-wise and visually, I think that what I did was to expand my career coverage horizontally—spreading my influence into other industries and sectors."
ADVERTISEMENT - CONTINUE READING BELOW
But Brian was more than just his laundry list of achievements. Writer and educator Firas Abboud, a good friend of Brian's who saw the designer as a mentor, says, "He's so passionate, energetic, and a force for change. He was also such a giving friend, always ready to give opportunities. While we didn't hang out in person a lot, we promised that we would always be one phone call away."
Perhaps it was his heart for others (as well as his eye for opportunities) that pushed him to Mindcare Club in 2019, which pioneers online mental health counseling. Mindcare Club is partnered with Pilipinas Telehealth, of which Brian is CEO.
ADVERTISEMENT - CONTINUE READING BELOW
Truly, the seeds that Brian has planted won't be for naught, for he has inspired those he has encountered to use their talents for the good.
In the same 2011 interview, Brian shared his dream for the Philippines exactly this year: "Hopefully, in 2020, when one looks at a world map, somehow and because of recall or maybe just some imaginative desire for fun and excitement, the pursuit of happiness or for good business, our islands will figure out prominently as a destination for things grand and glorious."
Hey, Preview readers! Follow us on Facebook, Instagram, YouTube, Tiktok, and Twitter to stay up to speed on all things trendy and creative. We'll curate the most stylish feed for you!