On the hunt for your first splurge-worthy purse? Or are you looking to acquire a great bag without bearing the guilt? If you wish you could instantly cop the latest designer bag just like the next girl, we hear 'ya. Those of you who aren't ready to drop serious cash won't need to miss out: Here's a list that's lit—bags that are right on the money, crafted with quality materials (most being made in Europe) without having to think about selling your kidney just to get your hands on one. Keep scrolling!
1. Wandler Hortensia Shoulder Bag and Anna Belt Bag
Unique in shape but high in wearability, the Hortensia (which has been a recent crowd fave and almost always sold out) has given this brand the attention it deserves. This handmade Italian-made beauty gives you different ways to wear it whether for work or play.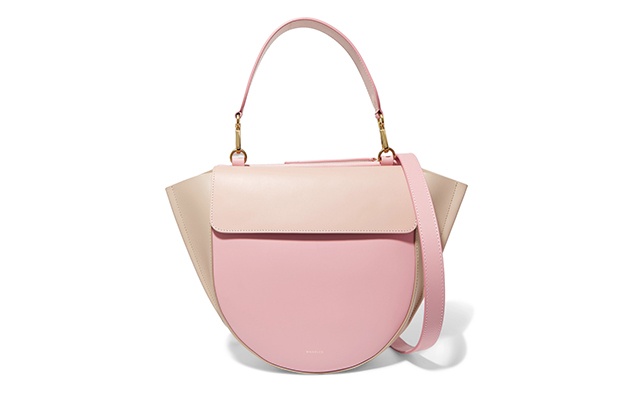 IMAGE net-a-porter.com
Hortensia medium colour-block leather bag, approximately P55,738.44, WANDLER, net-a-porter.com
If you're more into a tiny purse that packs a punch, then we'd check out the Anna—it's a fanny pack that can morph into a sling and a clutch (genius, right?!) if you want to change things up in a snap.
ADVERTISEMENT - CONTINUE READING BELOW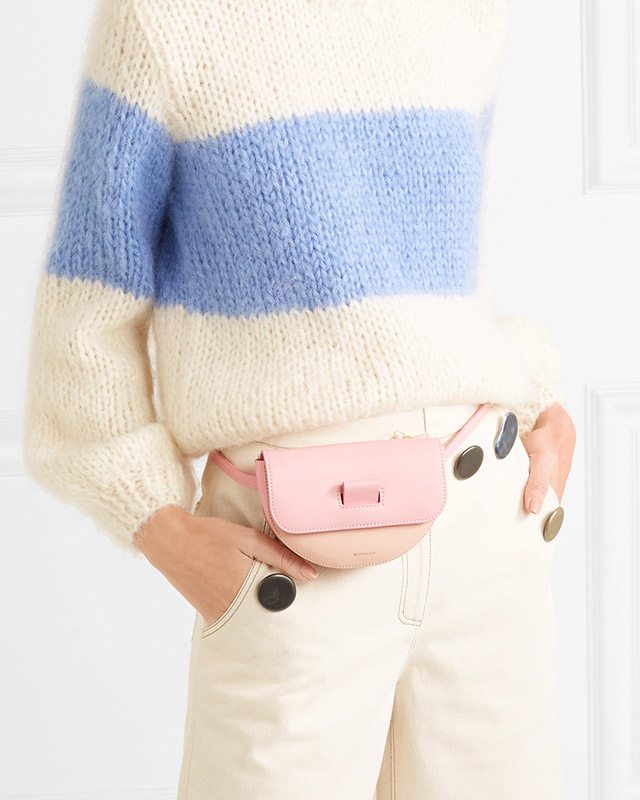 IMAGE net-a-porter.com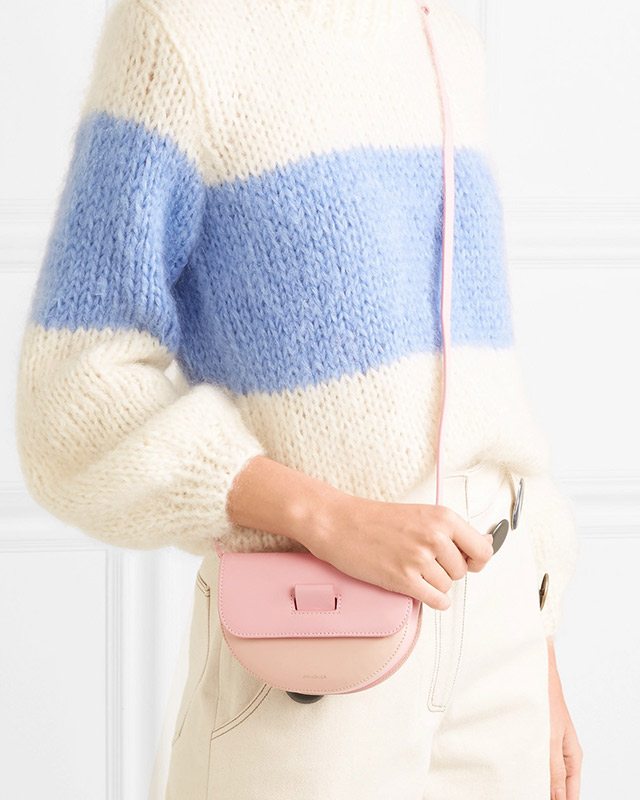 IMAGE net-a-porter.com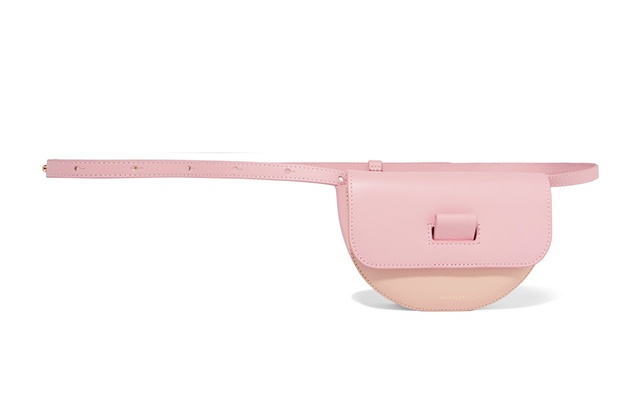 ADVERTISEMENT - CONTINUE READING BELOW
IMAGE net-a-porter.com
Anna two-tone leather belt bag, approximately P27,094.33, WANDLER, net-a-porter.com
2. Nico Giani Frerea Bag
Inspired by vintage binocular cases, the Frerea bag from Italian designer Niccolo Giannini gives an update to a familiar but definitely far from overused silhouette. We can already imagine the leather looking even better the more you use it. Can't take our word for it? Head on to local multi-brand boutique Distinqt to appreciate this piece IRL.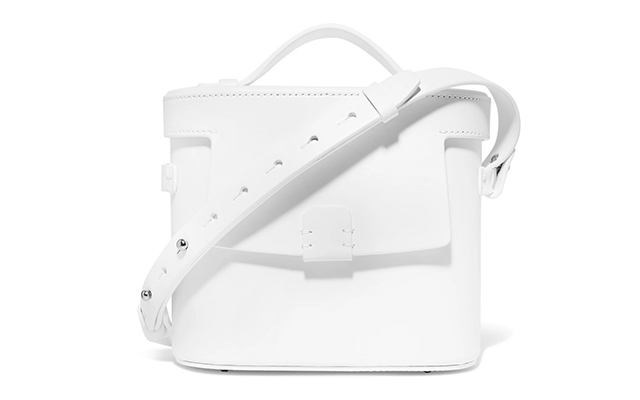 IMAGE net-a-porter.com
Frerea leather shoulder bag, approximately P32,812.47, NICO GIANI, net-a-porter.com
3. A.P.C. Demi-Lune or Half-Moon Bag
Established in the '80s just when maximalist style was in full swing, A.P.C was the Parisienne's far-from-basic staple. Still keeping it's laidback, cool-girl chic factor, the Half-Moon bag made from smooth vegetable tanned leather from Spain still remains one of its hottest styles, flying off the shelves (both online and off).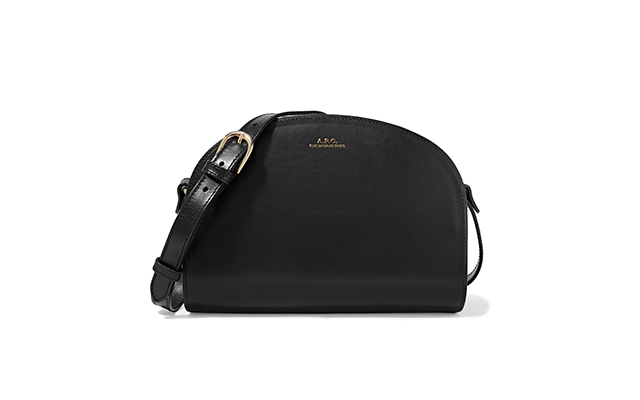 ADVERTISEMENT - CONTINUE READING BELOW
IMAGE APC
Half-moon bag in nut brown, A.P.C., approximately P22,125.48, apc.com
4. Off-White Binder Clip Bag
Virgil Abloh is fashion's urban wunderkind and we all want a little piece of the genius. His brand has got girls, boys, and everyone else in between having a newfound appreciation for luxury streetwear. As for the purses? All made in Italy, with shapes that are so versatile and smart (binder clips, anyone?), it would be unwise (and a shame) to pass up.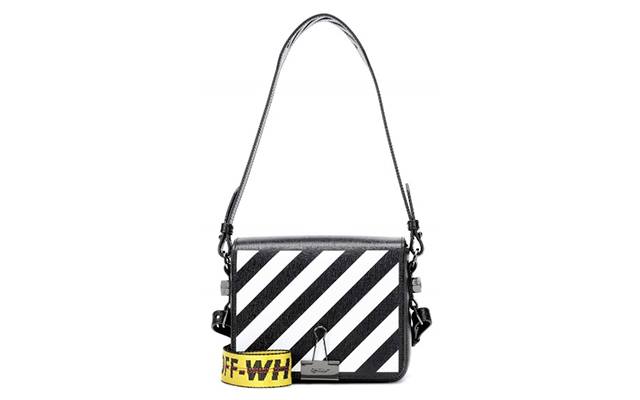 IMAGE My Theresa
Binder Clip Leather Shoulder Bag, approximately P45,435.15, OFF WHITE, mytheresa.com
5. Building Block
Born in LA, Building Block has gained a steady stream of followers—celebrity stylist Liz Uy is a fan—for its pared-down approach to striking accessories. We find their minimalistic approach to minimalist style interesting with surprising details you won't find anywhere else. This bucket bag is a testament to how a simple shape can have an interesting element—hence the disc at the bottom.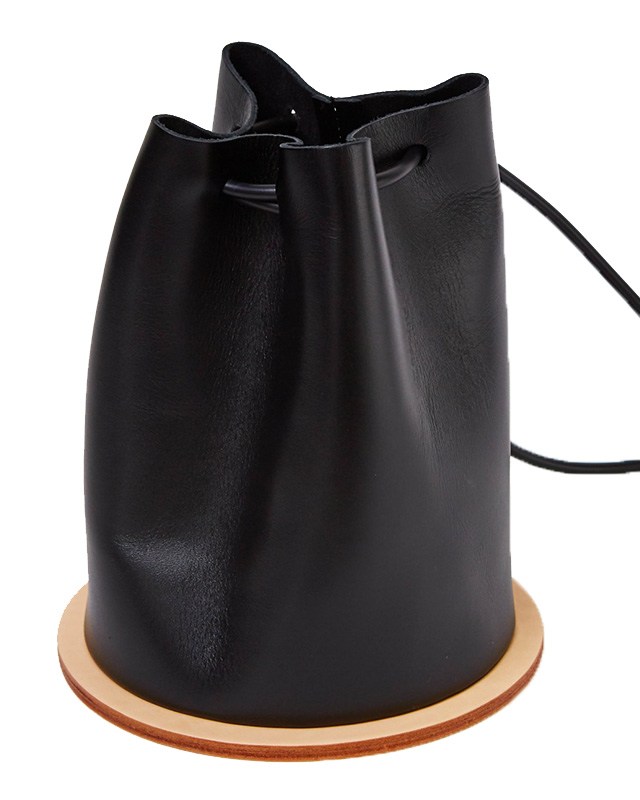 ADVERTISEMENT - CONTINUE READING BELOW
IMAGE Building Block
Disc bucket bag, approximately P21,109, BUILDING BLOCK, building—block.com
6. Mansur Gavriel Mini Lady Bag
When this American brand launched almost six years ago, girls everywhere were waiting day and night whenever they restocked their Italian-made purses online, which would sell out in a matter of minutes—even seconds (yes, WAY before the Kylie Lip Kit phenomenon)! Fast forward to today, the label has extended its product line by foraying into shoes, apparel, and now even men's accessories. While their bucket bags, backpacks, and totes put them on the map, we've taken a liking to their signature Mini Lady Bag that looks serious and fun at the same time. Plus, choosing your preferred interior color makes it even cooler.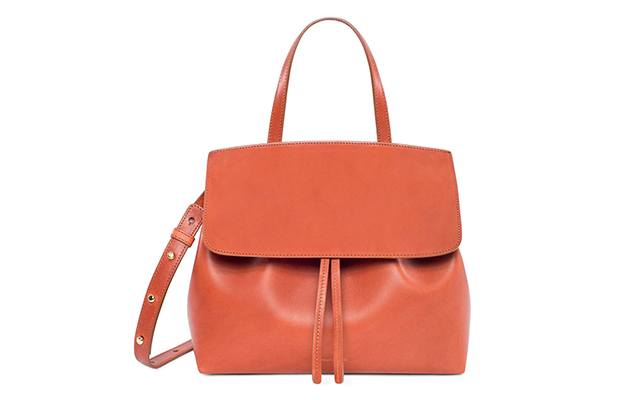 IMAGE Mansur Gavriel
Brandy Mini Lady Bag, P50,300, MANSUR GAVRIEL, mansurgavriel.com
7. Danse Lente's Johnny and Phoebe Bags
French for Slow Dance, this London-based brand with a Korean designer at the helm has been winning stylesetters the world over—Instagram's Eva Chen included—for its architectural design that's so easy to wear, it's pretty much a foolproof bag for any outfit. If you're more a classic, go for the Phoebe, and if you like to take the next step, then our best bet is the Johnny. If that's not reason enough, most of their bags don't go beyond $600—painfully affordable.
ADVERTISEMENT - CONTINUE READING BELOW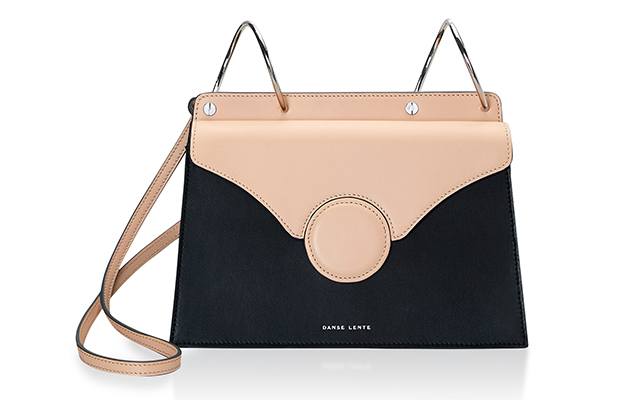 IMAGE Moda Operandi
Phoebe leather shoulder bag, approximately P24,315.43, DANSE LENTE, (for preorder), modaoperandi.com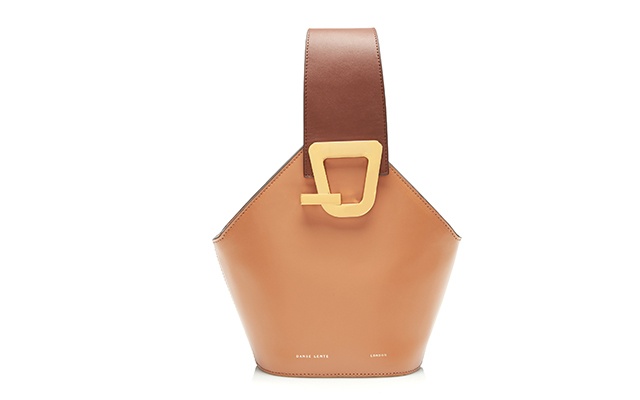 IMAGE Moda Operandi
Mini Johnny leather bag, approximately P20,307.39, DANSE LENTE, (for preorder), modaoperandi.com
8. Acne Studios' Musubi Shoulder Bag
Taking inspiration from the Japanese obi, this almost hardware-free shoulder bag comes in the perfect blush color—a fresh yet feminine neutral hue that won't be hard to integrate into your #OOTDs. The bow makes for a look that's both playful and sophisticated, plus the magnetic closure gives you access with ease. This may be the most expensive of the bunch, but the distinct design makes for a great fashion girl convo starter, if you ask us.
ADVERTISEMENT - CONTINUE READING BELOW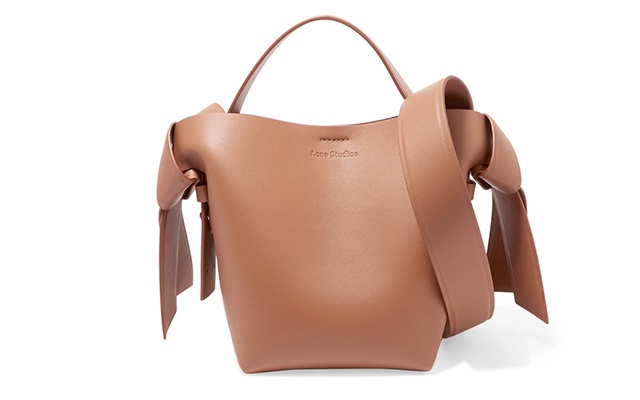 IMAGE net-a-porter.com
Musubi Mini knotted leather shoulder bag, approximately P56,112.53, ACNE STUDIOS, net-a-porter.com
9. PB 0110 AB 54 bag
Philipp Bree's bag line may have begun when he decided to leave the family business of making quality German luggage since the '70s, but he was determined to draw in the crowd through simple yet standout pieces infused with surprising elements. Named PB 0110, the label produces pieces that serve as "essential companions over time," by sourcing vegetable tanned leathers, as well as the linens and brass trimmings across Europe. We're pretty infatuated with the AB 54, which is a stylish satchel held by a brass handle and can be worn across the shoulder, too.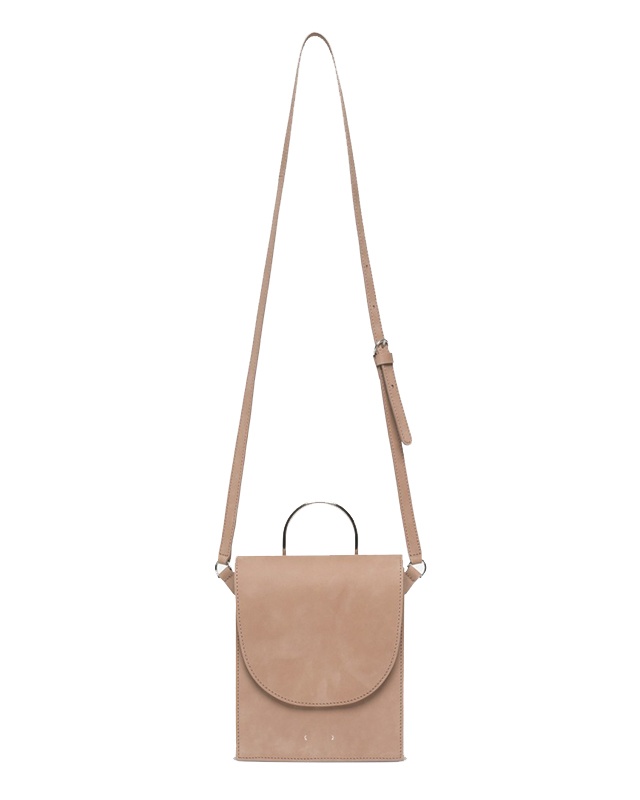 ADVERTISEMENT - CONTINUE READING BELOW
IMAGE PB0110
AB 54 bag, approximately P31,100.33, PB 0110, shop.pb0110.de/en
So, the question now is: Which one to get?