In the realm of designer handbags, each brand is known for something irreplicable—be it a specific way the material is crafted, an iconic design, or simply how elusive and expensive the bags are. In the case of Bottega Veneta, the Italian luxury brand's handbags are known for its clean, tasteful design that showcases its leather craftsmanship.
Case in point, Bottega Veneta is synonymous with its intrecciato weave, which was launched in the early 1970s as an innovative way to work with leather. Since then, this "braided" technique has constantly been incorporated in various bag designs—a testament to its enduring appeal.
Is Bottega Veneta a good brand?
In terms of quality, Bottega Veneta's an exceptional brand for leather goods because all pieces are handcrafted by the house's skilled artisans. The brand stays true to its leather heritage.
In terms of style, Bottega Veneta is a great choice for bags because of the seemingly simple designs. There are no glaring logos, no prints and patterns. Just quality leather molded into unique shapes and structures. Plus, you're certain that they were built to last.
That said, here are the top Bottega Veneta bags you need to consider investing in:
1. Cabat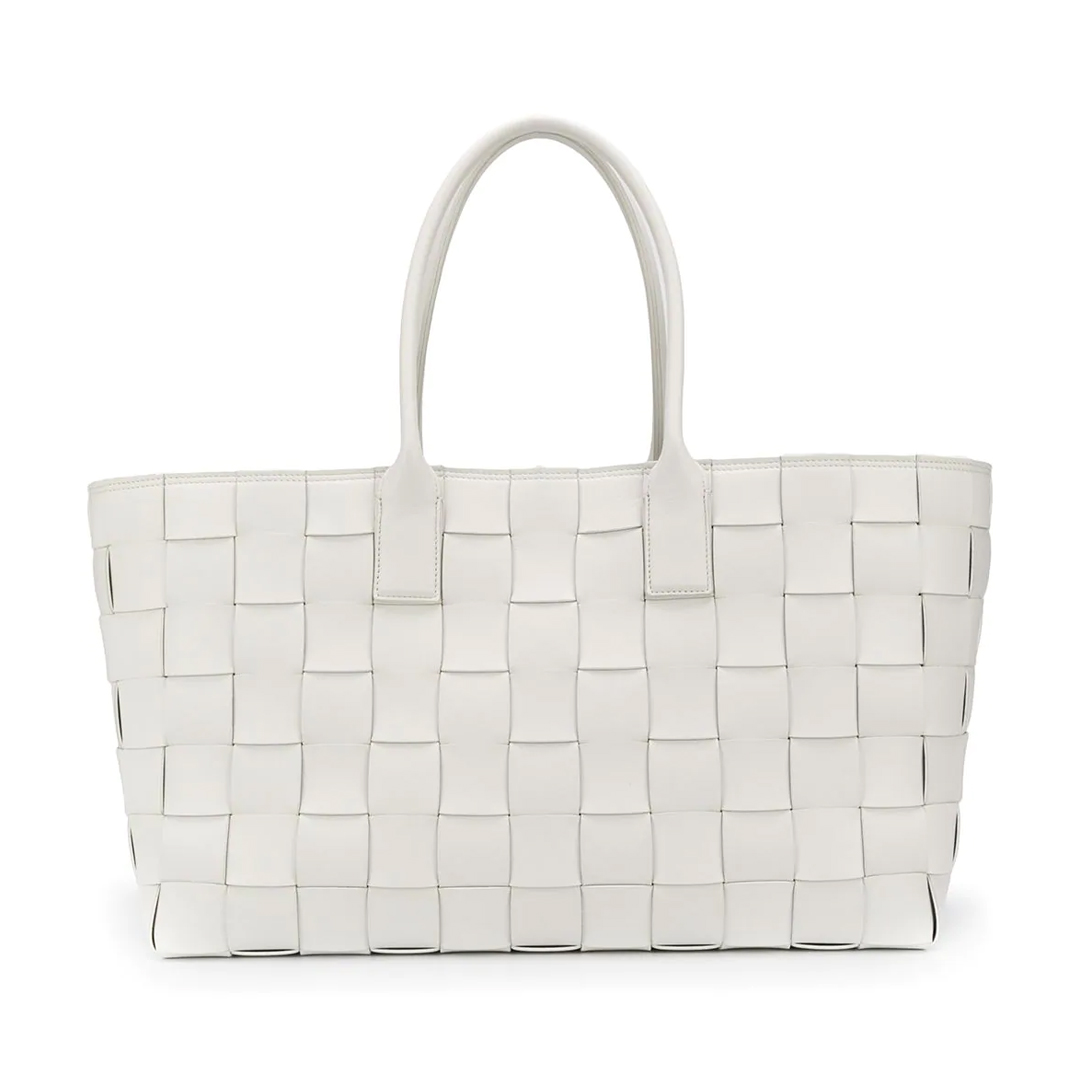 Maxi Cabat tote bag, $6388 (approximately P309,900), BOTTEGA VENETA, farfetch.com
The Cabat is an unlined tote bag featuring the intrecciato weave. Having been designed by Tomas Maier when he first joined the brand in 2001, the Cabat is perhaps Bottega's most famous mainstay. It is crafted with soft nappa leather and is available in a variety of intrecciato scales and colors. The small scale intrecciato is a classic, but get the "Maxi Cabat" if you want a modern take.
ADVERTISEMENT - CONTINUE READING BELOW
2. Pouch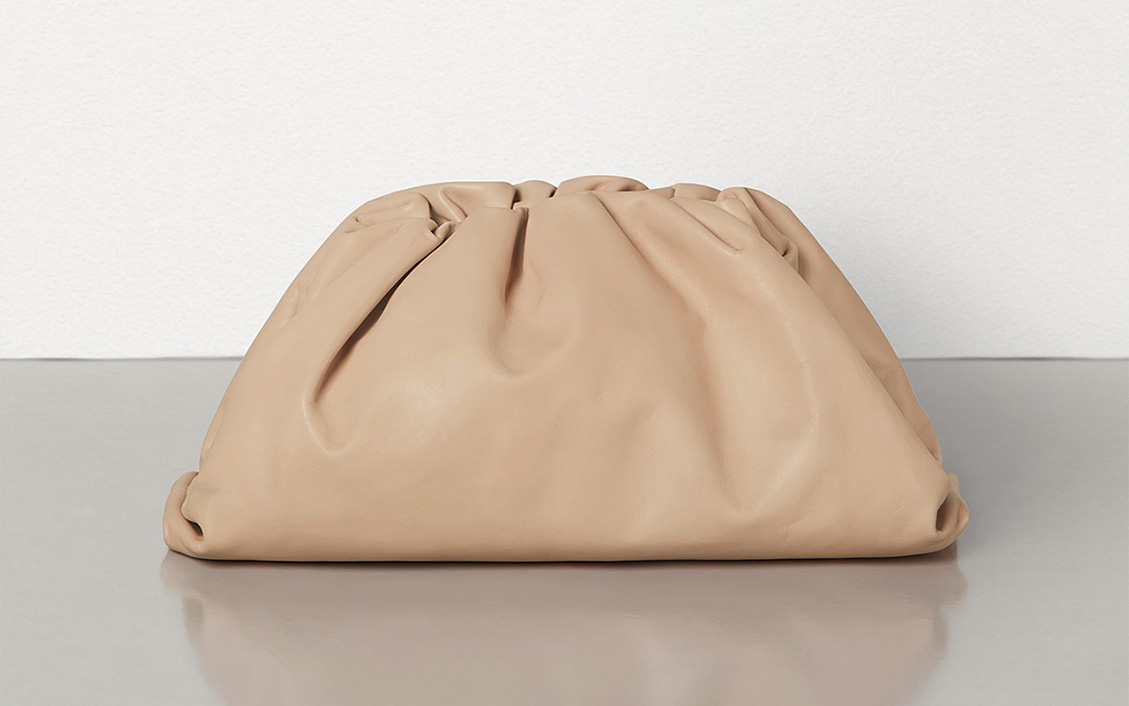 Pouch, $2790 (approximately P135,350), BOTTEGA VENETA, bottegaveneta.com
First released in the Spring/Summer 2019 runway, the Pouch was one of Daniel Lee's first designs as the house's current creative director. It quickly gained popularity amongst the fashion flock, eventually garnering It Bag status. It may be an Instagram-worthy bag but its marshmallow shape and lush leather makes it a surefire wardrobe mainstay. A great clutch to take you from day to night.
3. Cassette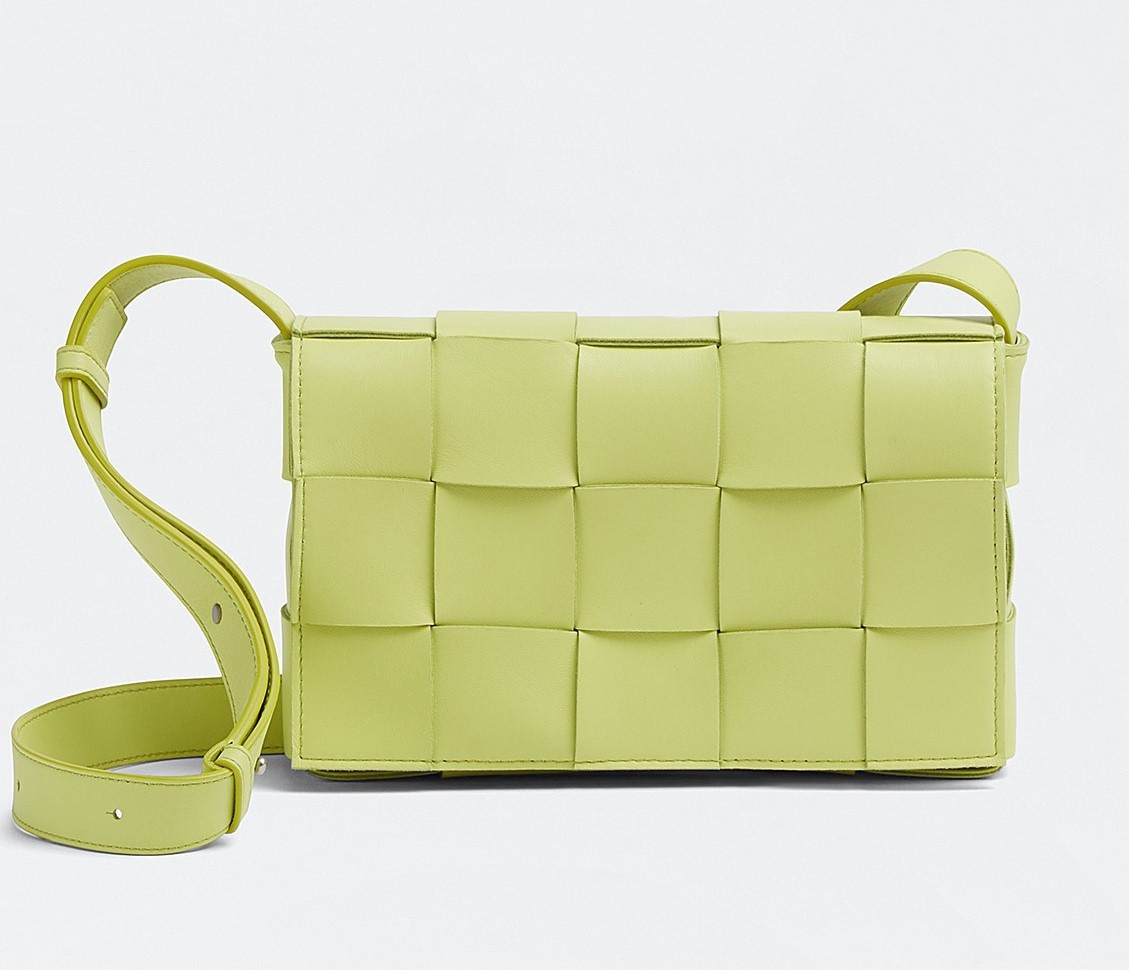 Cassette, $2100 (approximately P101,884), BOTTEGA VENETA, bottegaveneta.com
Another success under Daniel Lee's belt, the Cassette is a crossbody bag that features a large scale version of the intrecciato weave. It flew off the racks after launching on the Fall/Winter 2019 runway, but it's still wooing the hearts of many until now. Perhaps it's because there's a Cassette bag for everybody: Whether you love the classic intrecciato weave or a padded version; a belted Cassette for an upgraded fanny pack, or a crossbody chain strapped Cassette for your evening affairs.
ADVERTISEMENT - CONTINUE READING BELOW
4. Hobo
Hobo Bag, $6200 (approximately P300,799), BOTTEGA VENETA, bottegaveneta.com
True fans know and love the Hobo, the quintessential Bottega Veneta bag. Featuring a distinct seamless round shape that makes for easy grab-and-go, the Hobo bag is a great choice for those who want a no-fuss shoulder bag that will stand the test of time. With its zip closure and handle that ensures it stays tucked under your arm, it's a piece that's perfect for commuting around the city.
ADVERTISEMENT - CONTINUE READING BELOW
5. Jodie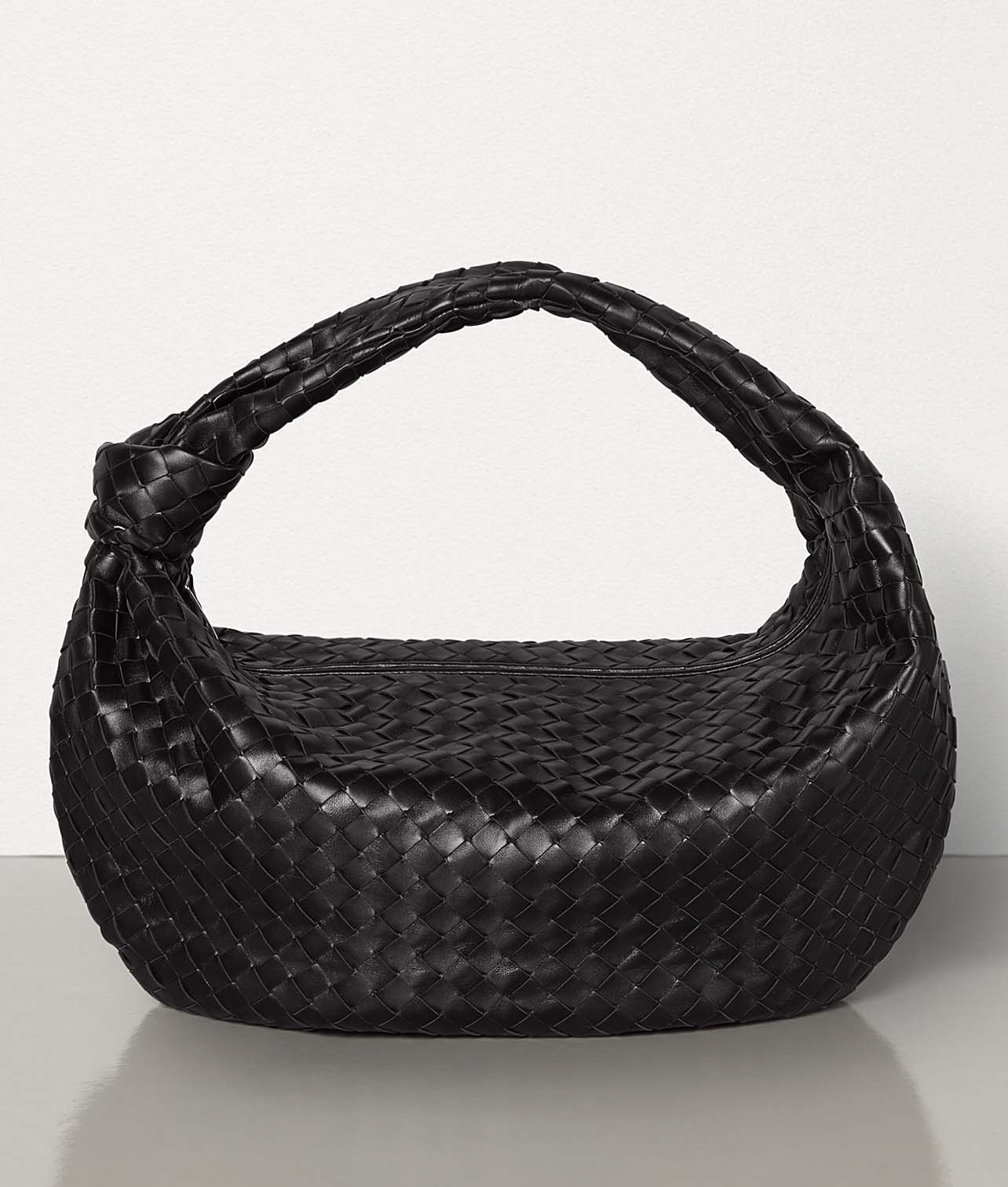 Medium Jodie, $3700 ((approximately P179,509), BOTTEGA VENETA, bottegaveneta.com
Supposedly named after a photo of Jodie Foster holding up her Bottega Veneta bag to shield her face from the paparazzi, the Jodie is a modern take on the Hobo with its signature knot detail on the handle. There's plenty of Jodies to choose from depending on your needs. Need a large carryall for work or travel? Consider the Medium Jodie. Looking for a casual everyday bag? The Small Jodie should do.
ADVERTISEMENT - CONTINUE READING BELOW
6. Arco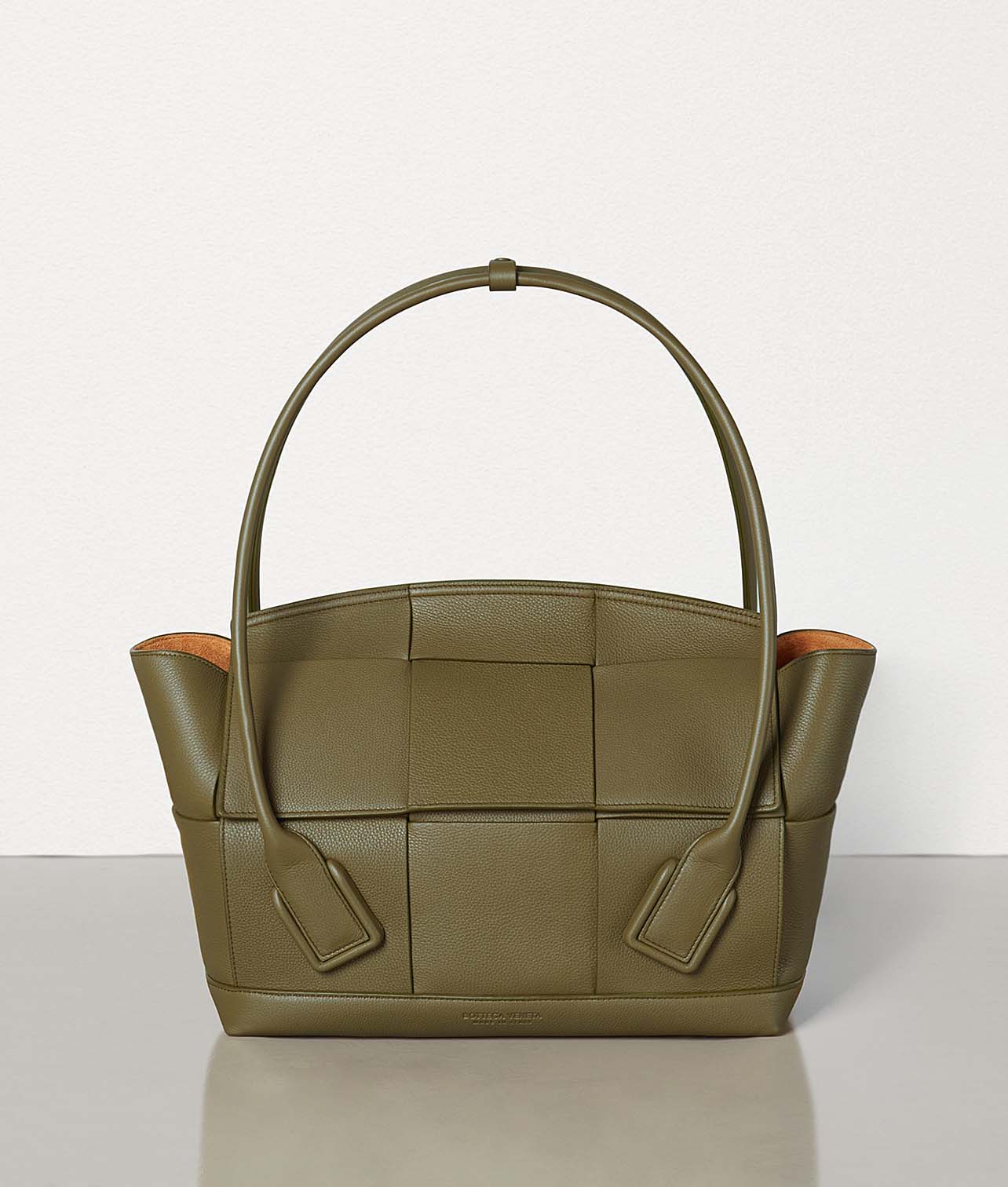 Medium Arco, $3950 (approximately P191,638), BOTTEGA VENETA, bottegaveneta.com
With its large scale intrecciato weave (you barely even notice it) and intensely arched handle, the Arco is a fine example of the brand's drive for innovation whilst retaining its fashion heritage. It was also inspired by the Arco della Pace in Milan. What makes this piece a great find is its spaciousness, wearability, and modern appeal.
ADVERTISEMENT - CONTINUE READING BELOW
7. Beak

Medium Beak Crossbody Bag, $2700 (approximately P130,993), BOTTEGA VENETA, bottegaveneta.com
Bottega may produce excellent woven leather pieces but the brand's great at crafting other bags, too. If you're looking to invest in a small designer bag to accent evening wear, or perhaps a crossbody bag for day trips in the metro, then the Beak is for you. It's a simple drawstring purse with a magnetic flap closure for added protection. Great for carrying the essentials.
ADVERTISEMENT - CONTINUE READING BELOW
8. Clip

Clip, $3100 (approximately P150,400), BOTTEGA VENETA, bottegaveneta.com
Another piece that strays away from the typical textured weave is the Clip, a simple square-shaped crossbody bag accented by a silver or gold hardware at the tip of the closure. It's a great option if you're looking for a classic, foolproof piece you'll love years down the line. You can easily throw this on any casual outfit for a level up, or use it to finish off an evening look.
ADVERTISEMENT - CONTINUE READING BELOW
9. Handle
Handle, $3750 (approximately P181,935), BOTTEGA VENETA, bottegaveneta.com
Want a Bottega piece that's all sorts of contemporary? Consider the Handle bag, aptly named after its tubular handle. Adding to its plush dimensions is the small scale padded intrecciato weave, a fun take on the classic. The fun design matches its function: Use the top handle for when your bag feels light and the shoulder strap for on-the-go days.
ADVERTISEMENT - CONTINUE READING BELOW
10. Arco Tote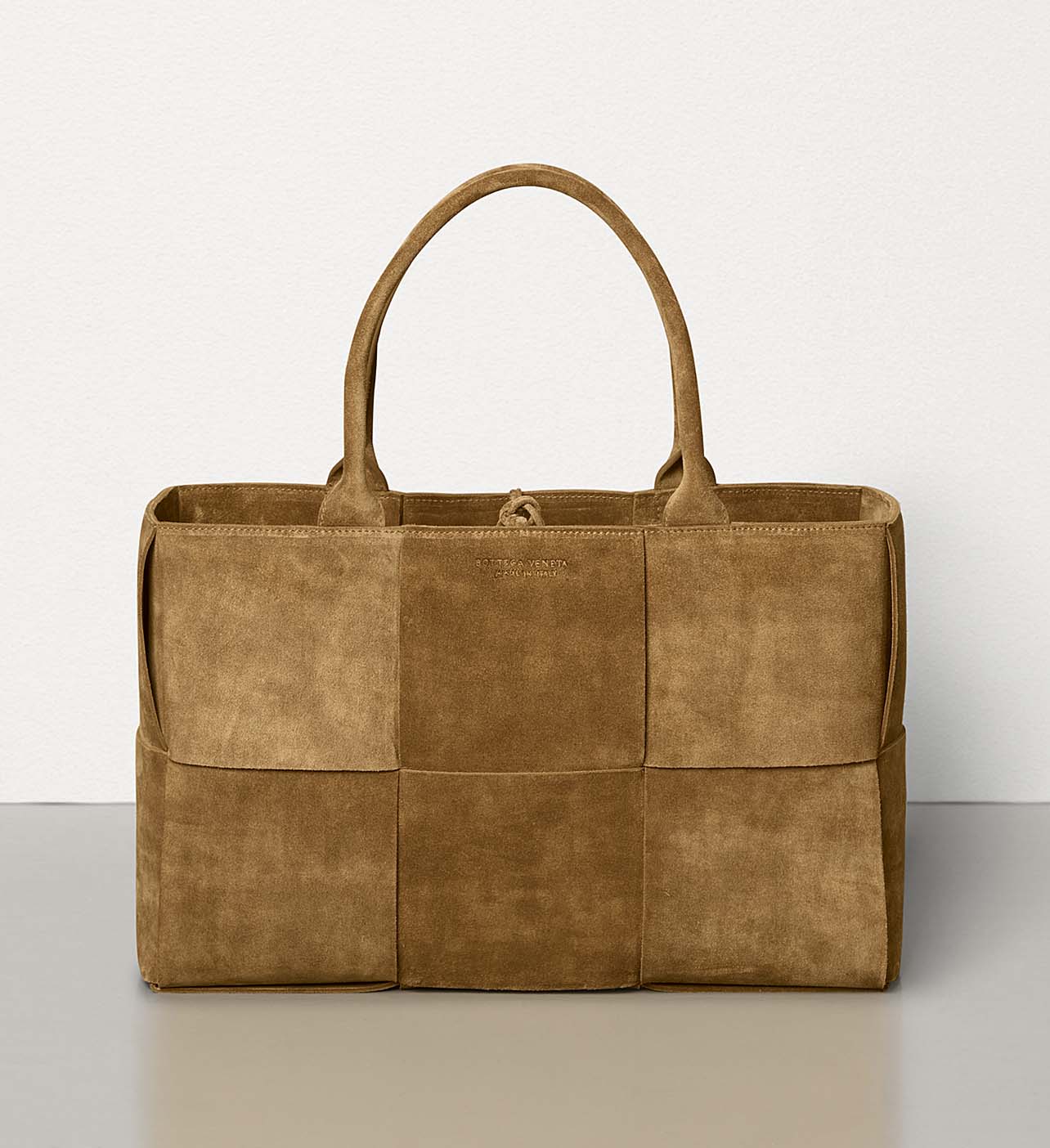 Arco Tote, $2050 (approximately P99,458), BOTTEGA VENETA, bottegaveneta.com
Prefer bags you can carry by the handle or hang on the crook of your arm? Bottega's Arco Tote would be a good choice. A wide, roomy bag that's different from the typical tall tote, this piece features the Arco's distinct orthogonal intrecciato weave that adds a bit of luxe to your everyday jaunts. And you won't be able to resist the fine, suede material, too.
ADVERTISEMENT - CONTINUE READING BELOW
Related Stories from Preview.ph
Hey, Preview readers! Follow us on Facebook, Instagram, YouTube, Tiktok, and Twitter to stay up to speed on all things trendy and creative. We'll curate the most stylish feed for you!