The Korean drama fever has no doubt reached an all-time high, but there's actually a big fat line between occasionally consuming K-drama content and being the ultimate fangirl who loses sleep over a K-drama marathon. If you resonate more with the latter, don't worry, you're not alone. Welcome to the club of the K-drama-obsessed! We're guessing you even sporadically spout Korean words now; you have all the names of your favorite actors and actresses tattooed in your heart; and perhaps you've even started whipping up K-dishes in the kitchen. Newsflash: Those are just among the many telling signs that K-dramas have officially taken over your life!
Below, we list down some more signs that we're pretty sure you can relate to:
1. You're always craving Korean food.
Blame it on the characters who, for some reason, are always drinking soju and eating samgyeopsal, kimchi jjiggae, tteokbokki, and a variety of banchan on K-dramas! They just make everything look so appetizing.
ADVERTISEMENT - CONTINUE READING BELOW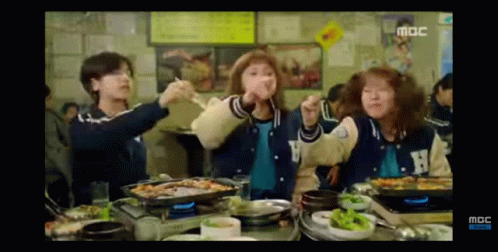 2. You're already familiar with the Korean language.
Saranghae? Annyeonghaseyo? Kamsahamnida? Ugh, please! So basic! You now say "omo" instead of OMG. You even refer to your ate as unnie, and you've already asked your younger brother to call you noona. TBH, you could probably understand an entire K-drama conversation by now without having to read the subtitles.
3. You follow a lot of Korean actors and actresses on Instagram, as well as their fan accounts.
What's their next project? What do they do on their spare time? Who are their friends IRL? You're just dying to know, and what better way to stay updated than to keep track of their lives via social media, right?
4. Even the supporting actors/actresses are already familiar to you.
Even with your eyes closed, you can tell who the most popular K-drama eommas are! You're even familiar with the seasoned actors who play the friendly ahjussis and ahjummas in dramas, as well as those who always land the villain roles.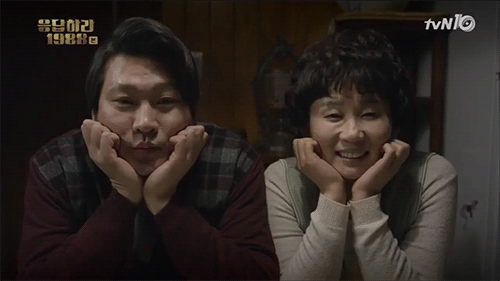 ADVERTISEMENT - CONTINUE READING BELOW
5. You don't get confused with Korean names anymore.
Seriously, why are people even confused with Kim Soo Hyun and Kim So Hyun? And obviously, Seo Ye Ji sounds soooo different from Son Ye Jin. Normal people find these things confusing, but not you—you've memorized all their names by heart!
6. You have an active premium subscription on Netflix, Viu, and iQIYI.
One streaming platform simply isn't enough. You know where to watch all your favorite K-dramas and you need to have access to everything!
7. You have a K-beauty skincare routine.
MUST. COP. THAT. GLASS. SKIN.
ADVERTISEMENT - CONTINUE READING BELOW
8. You buy clothes, makeup, and accessories that you've spotted on your fave K-drama's ultra-stylish leading ladies.
Don't be shy—you're not the only one who do this. In fact, products are proven to fly off the shelves whenever they appear on Korean dramas. That's the power of Hallyu wave! (Confession: I myself bought a pair of Prada sunglasses after seeing it on Jun Ji Hyun on My Love from the Star.) Guilty as charged!
9. You don't mind spending money on K-drama merch.
Naturally, you need something to remind you of your fave dramas—be it an OST album or a stuffed toy that had a special meaning in the show. Which reminds us… BRB, ordering Ko Mun-yeong's storybooks and a Mangtae nightmare doll!
10. South Korea is your ultimate favorite travel destination.
Korea is your happy place and you never run out of new things to do and places to visit no matter how many times you've been there. You've even pinned down the must-visit K-drama filming locations for your next trip—not just in Seoul but in the other cities and provinces as well!
ADVERTISEMENT - CONTINUE READING BELOW
11. You're used to pulling all-nighters whenever you're binge-watching a K-drama.
Eyebags be damned. After all, your mantra in life is: "Just one more episode!" (We all know one episode won't cut it, though.)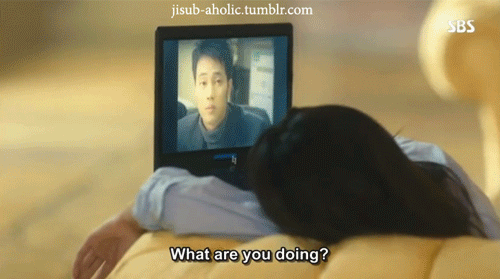 12. You have your ultimate K-drama "oppa."
Needless to say, K-drama leading men are all mostly handsome, but they're not created equal. We're sure you have one (or two, or three, or four…) that you're absolutely loyal to! You know everything about him—his birthday, drama roles, likes and dislikes—and he's most likely your phone's wallpaper too.
ADVERTISEMENT - CONTINUE READING BELOW
13. The same can be said about your favorite actresses.
You want to know about their beauty secrets, shop from their favorite fashion brands, and cop their personal style! You'll probably even switch lives with them if you can, TBH—and who can blame you? They're just too fab!
14. You never run out of new K-dramas to watch.
Separation anxiety is real, and the only way to cope with having to say goodbye to your fave K-drama is to start (and obsess over) a new one. It's an endless cycle.
15. Your friends always ask you for recommendations on new K-dramas to watch.
You're the resident K-drama expert, after all! You've watched numerous dramas that span across different genres—romantic comedies, melodramas, crime thrillers, etc. You even know about the underrated, lesser known ones that will surely be worth their time.
Related Stories from Preview.ph
Hey, Preview readers! Follow us on Facebook, Instagram, YouTube, Tiktok, and Twitter to stay up to speed on all things trendy and creative. We'll curate the most stylish feed for you!