If the movie industry has anything to say about it, the 1980s will be romanticized and televised. Be it Stranger Things or any recent reboot (Looking at you, Top Gun: Maverick!), the decade wears rose-colored glasses to accessorize its neon-colored anything. Korean pop culture, of course, isn't one to be left out—just take a look at Netflix's latest K-movie Seoul Vibe.
All things considered, the backdrop for the film makes perfect sense. Late '80s Seoul saw a bustling time for the South Korean capital as thousands of athletes and onlookers flocked to the city for the Summer Olympics. With the world pinned to one thing, director Moon Hyun Sung shaped the movie with a single thought: What, hypothetically, could have been happening behind the scenes?
In the case of fictional Seoul Vibe, it might have been speedy car chases, action movie-worthy explosions, and young folks wearing a lot of cool clothes. The film packages these through the eyes of drifter Dong-wook (Yoo Ah In) and his Supreme Team, who are pulled in to a seedy slush fund scheme in exchange for a one-way trip to the US. It's a visual feast for the eyes for sure, but is it worth a watch? Read on for some of our takes.
ADVERTISEMENT - CONTINUE READING BELOW
What I Liked About It
The soundtrack will take you back.
A few minutes into the film, The Sugarhill Gang's track Apache plays from the characters' curated Seoul Vibe mixtape, transitioning the scene to the movie's title card and spliced 1988 Olympic scenes. Released in 1981, the song acts as a bridge to the late '80s and beyond with its popularity. (Picture this: Will and Carlton dancing along to "Jump on it! Jump on it!" on The Fresh Prince of Bel-Air.)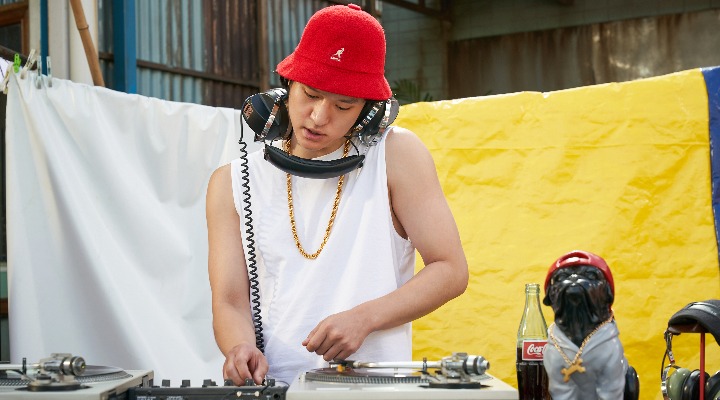 ADVERTISEMENT - CONTINUE READING BELOW
Recommended Videos
It's no surprise, given that old-school hip-hop is in the very DNA of Seoul Vibe. This is a conscious decision for Director Moon, who dubs music as the film's "pièce de résistance." Mixtapes and vinyl records make regular cameos thanks in part to DJ-slash-spy John (Go Kyung Po), and each action-packed scene is soundtracked the way disc jockeys of hip-hop's past would do if given the chance.
But while American hip-hop is a prevalent player in the film, Korean context isn't pushed to the side. To tie things all together, a K-rap track plays in Seoul Vibe's credits. Do yourself a favor and don't skip it!
The '80s fashion is for the retro (and newtro) enthusiasts.
Hip-hop and streetwear go hand-in-hand, and this film is exhibit A. Closet staples of hypebeasts and sneakerheads are costume designer Choi Eui Young's top choice, as seen in several shots of Adidas Superstars, classic red tracksuits, checkered Vans, and OG Nike Air Jordans. (One scene has a character trading a limited edition pair as an important bribe.)
ADVERTISEMENT - CONTINUE READING BELOW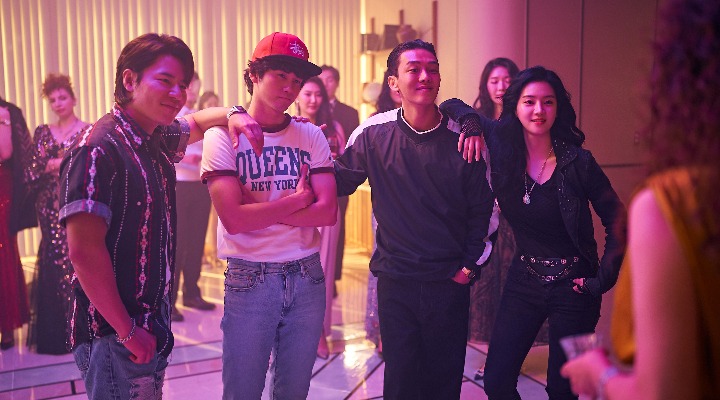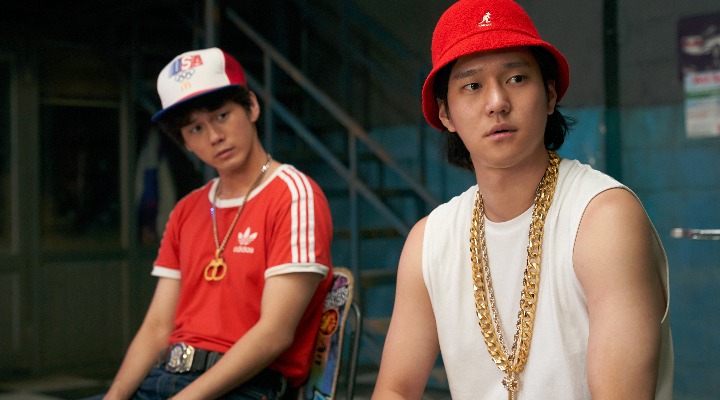 ADVERTISEMENT - CONTINUE READING BELOW
Keeping up with the hip-hop motif, rap acts like Run-DMC and N.W.A. are some of the characters' style inspos, accentuated by flashy gold chain accessories that scream "bling-bling." Hints of the Seoul urbanite look, meanwhile, are spotted in characters like Bok-nam (Lee Kyu Hyung), in a combo of stonewashed jeans, denim-on-denim and aviators, which might make any dad cry in envy.
Elsewhere in Seoul Vibe are Madonna-inspired punk looks and skater boy-esque street styles. This is the '80s, and best believe that the fashion is nothing short of fun and eclectic.
The ragtag team is a friendship goal.
Echoing another iconic 1980s group in The Breakfast Club, Sangyye-dong's so-called Supreme Team has most factors movie-goers want in a group of wannabe thugs: a surprising mix with a load of heart.
Yoo Ah In fits the role of steadfast leader Dong-wook, a character set in his goals, but would put his team before himself. Go Kyung Pyo's John is a free-spirited take on the budding spy–but who's less "James Bond" and more "hippie"–while Lee Kyu Hyung's Bok-nam plays the group's human GPS, and at the core of it, the resident big brother.
ADVERTISEMENT - CONTINUE READING BELOW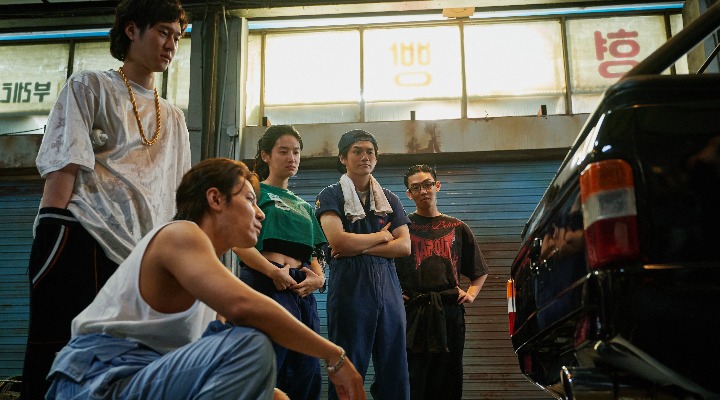 The only gal of the group, Park Ju Hyun's Yoon-hee, is the team's designated "master of disguise." A bike gang leader-slash-tomboy by day, she's quick to mold her identity for any mission. To round up the Supreme Team is the youngest Joon-gi (Ong Seong Wu), a gifted mechanic handy with any tool.
ADVERTISEMENT - CONTINUE READING BELOW
While billions of cash may be on the line, the group's dynamics aren't laced in superficiality. Throughout the film, we're witness to the genuine camaraderie the quintet is founded on, whether it's a life-threatening kidnapping scene, or when someone needs to be pulled out seconds from being roasted on fire à la a rotisserie chicken. Their words, not mine.
The Hollywood blockbuster vibes are for any action movie fan.
Throw in a little Ocean's Eleven, add a dash of Baby Driver, and mix with a sprinkling of Fast and Furious, and you got yourselves a whole slice of Seoul Vibe.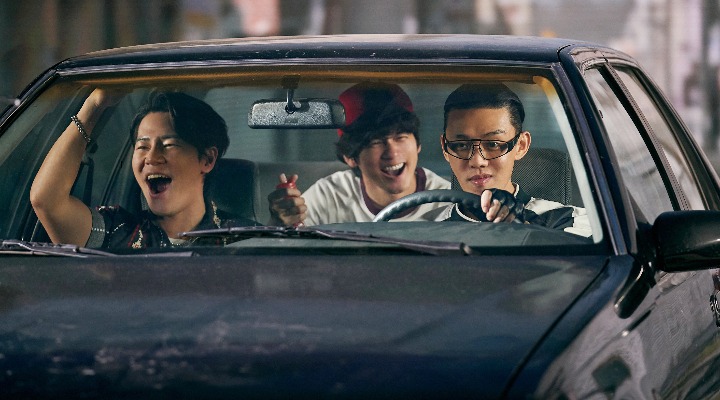 ADVERTISEMENT - CONTINUE READING BELOW
Chase scenes are a dime a dozen for the film, seeing that it's a car flick. But still, its action scenes make for fun visuals especially for viewers trained in the school of Hollywood movie-going. Heist-like scenes are reminiscent of the Ocean's series from editing down to the musical score, while pop culture fanatics wouldn't miss the nudge-nudge-wink-wink references sprinkled in. If you know your popcorn movies, this one's worth a shot.
The historical implications will make you think, too.
Seoul in 1988 isn't exactly the picture of superpower South Korea that we see today, although we see its early beginnings. To cut off an authoritarian past, democratic provisions have been set with the establishment of the Sixth Republic, which is still running till the present day. Capitalism and globalization were on high—and at the center of it all was the American dream.
ADVERTISEMENT - CONTINUE READING BELOW
This could be personified with protagonist Dong-wook, whose environment is dripping with State-side references. He, in fact, has a shrine dedicated to Americanisms, once traded for a Jamaican version by another Supreme Team member, but is quickly shunned and replaced by him.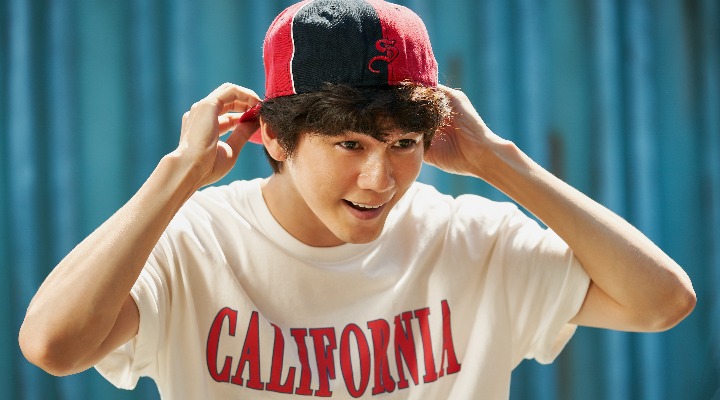 Characters sport statement shirts that say "California," McDonald's is treated as the place to be, and Coca-Cola is the drink of the summer. But Dong-wook wants the full-fledged American dream: to fly to Los Angeles, a.k.a. his driving force for the plot to move forward.
ADVERTISEMENT - CONTINUE READING BELOW
Amid both South Korea and the Supreme Team opening up to the world, their neighborhood of Sangyye-dong is still haunted by a past it desperately wants gone. The area has become derelict, as a guise for "maintenance of visible areas" to make it presentable for Olympic visitors. As the district gets run down, a character thought-provikingly comments, "This is basically a war zone."
What I Didn't Like About It
The female representation could do better.
While Park Ju Hyun's Yoon-hee has her shining moments in the film, her role sits on the verge of tokenism, something often seen in Seoul Vibe's action movie predecessors that have their singular tough-as-nails female character in a group of men, then call it a day for representation.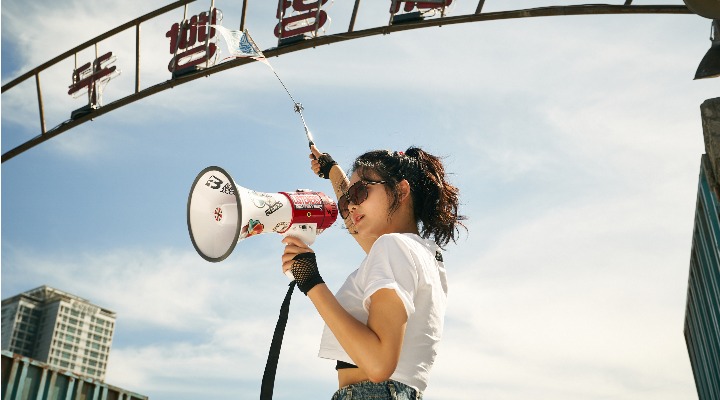 ADVERTISEMENT - CONTINUE READING BELOW
DJ-spy John also calls back to a familiar James Bond plotline, as he cozies up with the secretary of villain President Kang (Moon So Ri) with an illicit affair to extract information on her boss. Just like the next romcom-loving person, I love a good lovey-dovey subplot–and it'll probably do better for their romance to genuinely foster, and for her character to be fleshed out. Hey, it's ripe for a sequel!
So Should You Watch It?
Not blood-averse? Into movie callbacks? Love the '80s, or just digging old-school hip-hop lately? Then Seoul Vibe is worth it for a blockbuster-hungry cinephile who's on the hunt for something other than what Hollywood has to offer. Just bring popcorn!
Preview is now on Quento! Click here to download the app for iOS and Android and enjoy more articles and videos from Preview and your favorite websites!
Related Stories from Preview.ph
Hey, Preview readers! Follow us on Facebook, Instagram, YouTube, Tiktok, and Twitter to stay up to speed on all things trendy and creative. We'll curate the most stylish feed for you!