There's no denying that film photography is all the rage now. In case you haven't noticed, global demand has reached an unexpected high, so much so that film prices have gone up—and no, it's not just because of inflation—because manufacturers have been unable to keep up.
There may be a number of reasons why people go into this hobby, but personally, I love the physicality of it. Printed photos that come as a surprise (because there's no way to preview the actual image other than looking through the viewfinder) make the memories all the more precious. When my revenge travel plans crescendoed into a trip to the Nordics, I knew I had to bring a film cam with me, natch.
What Is the Kodak Ektar H35 Film Camera?
The main draw of the Kodak Ektar H35 is that it's a half-frame camera. This means that you can get twice as many shots from the same roll of film, because the pictures this camera takes are "smaller" (only half) the regular size. There may be a downside to cutting costs; some resources say that because the resolution is "less," the pictures can come out even grainier than usual.
ADVERTISEMENT - CONTINUE READING BELOW
Other than that, it also comes with its own set of aesthetic advantages. Even when held horizontally like a normal camera, it takes portrait orientation pics. I myself think this makes it more suited to our phones. But others are more interested in the accidental diptychs it forms. Depending on the way they're scanned, two "half" images can be scanned beside each other to create a diptych.
The Kodak Ektar H35 comes in four colors: black, brown, sand, and sage.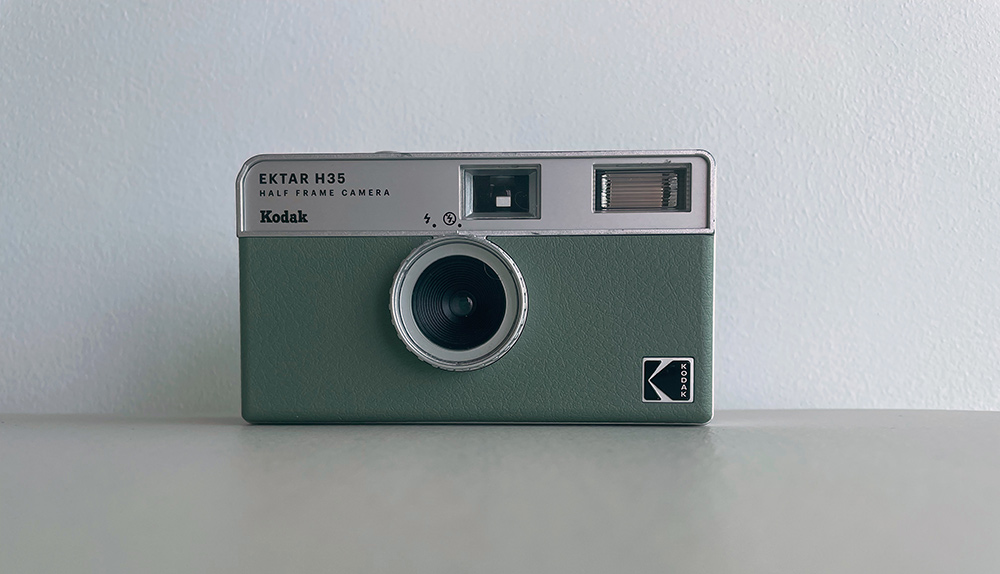 What You Should Know Before Buying

the Kodak Ektar H35

The camera comes with a wrist strap and a cloth pouch. You'll still need to buy 135 (a.k.a. 35-millimeter) film and one AAA battery. The box also comes with an instruction card with a QR code that leads to an online manual. We got ours from Film Folk, where it retails for P2,800.

If this is among your first film cameras, then loading and unloading it can be quite tricky. Thankfully, there are lots of resources out there, just like this video, which was among the most helpful I've found.

The Kodak Ektar H35 takes any 135 film (the kind that's easiest to find) but is said to work best with ISO 100 or 200 film. (Film Folk even suggested we try it with ISO 400 black and white film!) Some users also noted the relatively slow shutter speed of the camera, which leads to some motion blur. Do recall what Grace Coddington said in The September Issue, "I love when... even sometimes if there's movement, there's a little blur in things." If this still isn't to your liking, then maybe pick a more sophisticated camera that can do the work of metering and adjusting for you.

ADVERTISEMENT - CONTINUE READING BELOW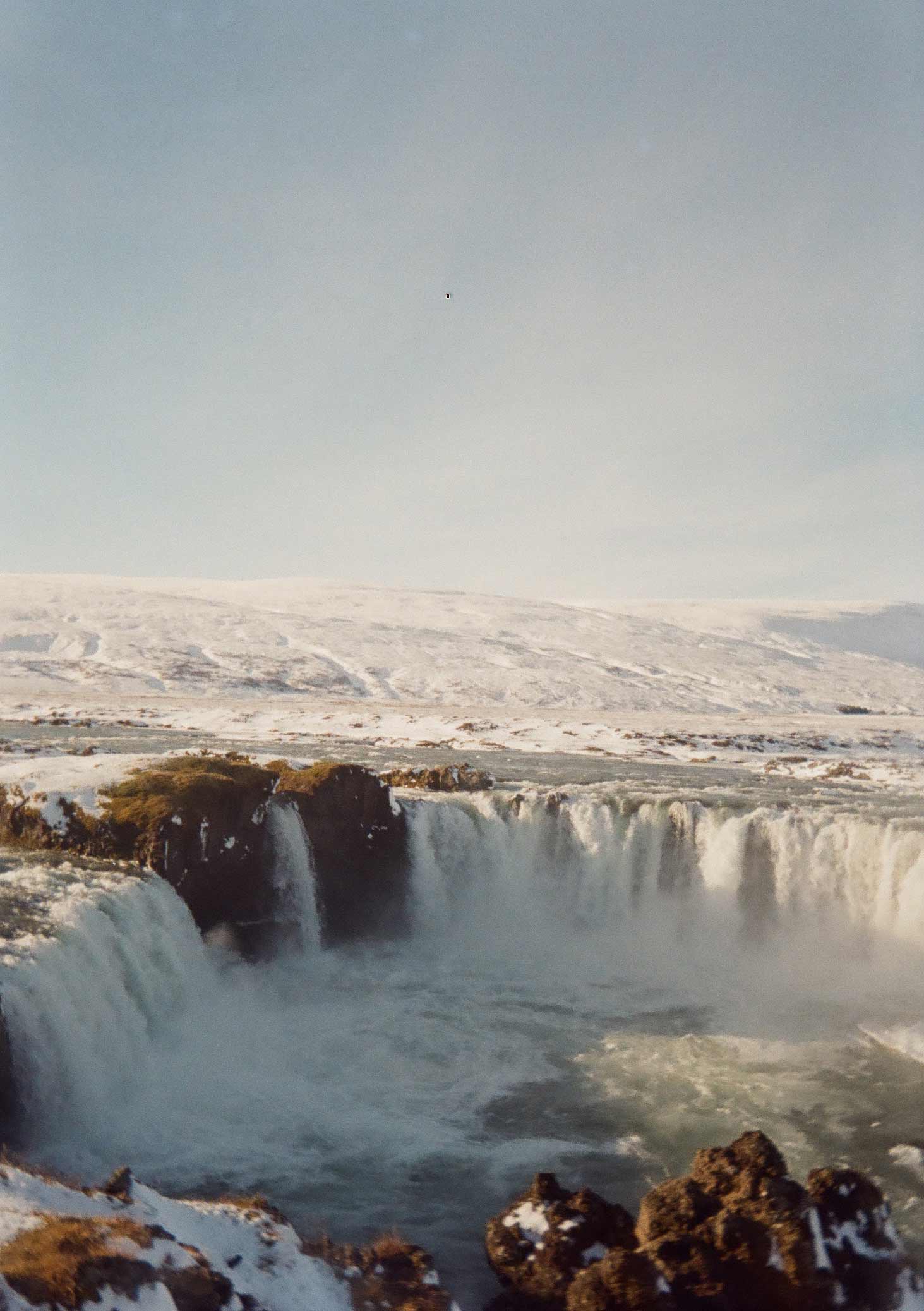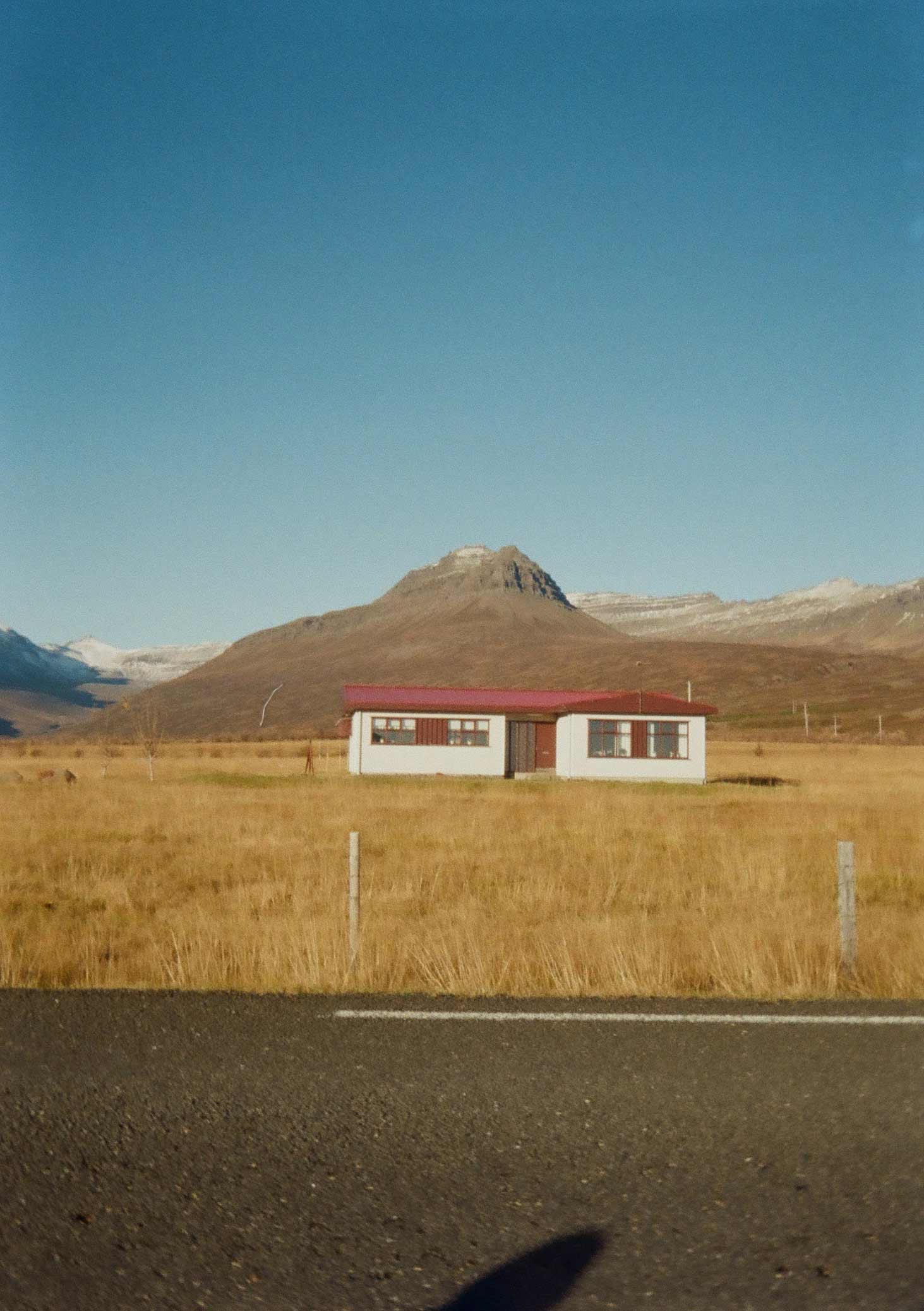 ADVERTISEMENT - CONTINUE READING BELOW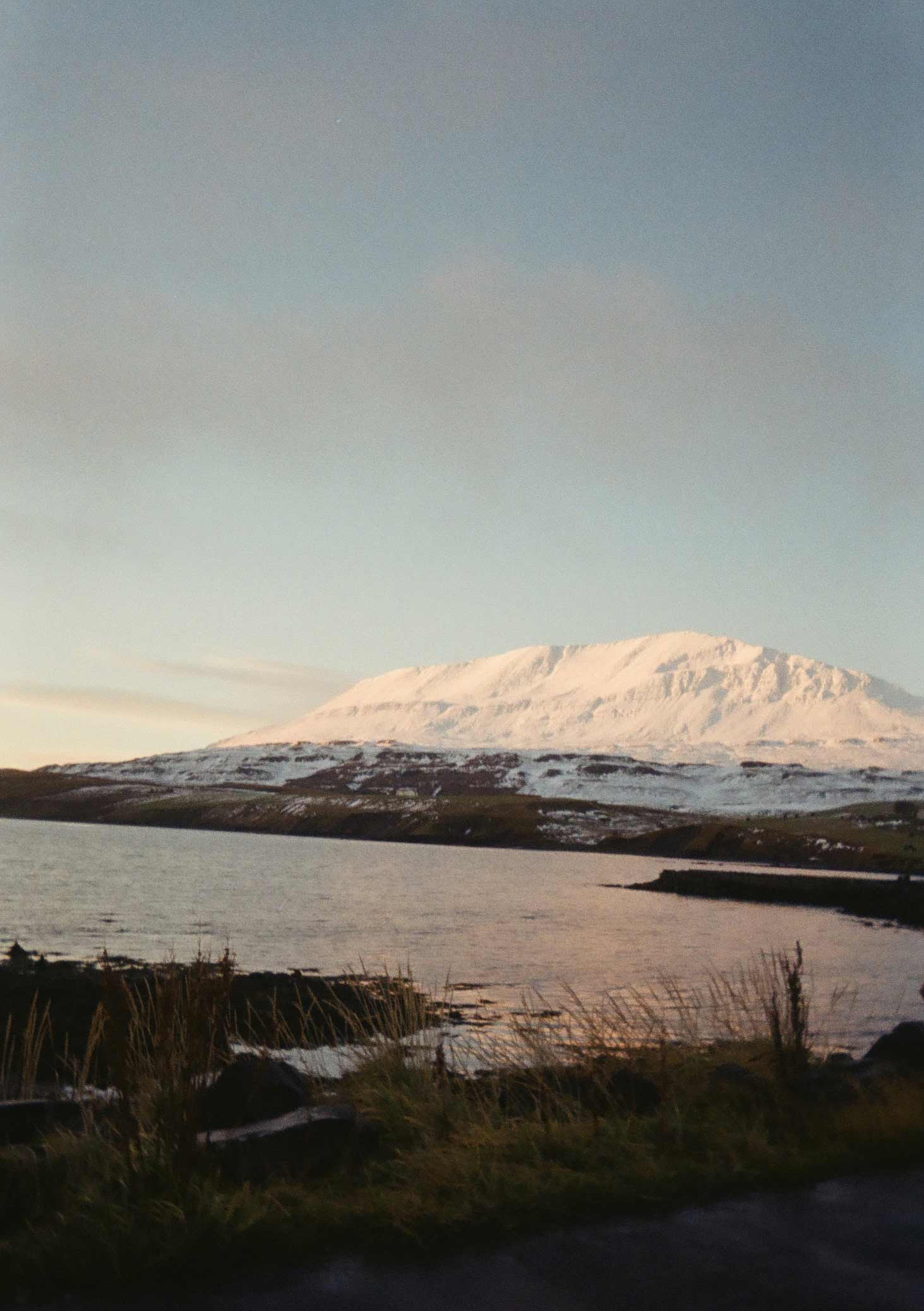 How I Used It
We tested it with both black-and-white and color film, namely the Ilford HP5 Plus (around Iceland) and Kodak Color Plus 200 (in Stockholm, Sweden).
The camera was very light to carry around, but that didn't mean I actually needed the wrist strap. I had foregone that style choice; maybe if it was one of those trendy beaded ones? Same went for the pouch—too cumbersome. I'd miss the moment just by taking the camera in and out of the pouch. Anyway, I threw at it everything I thought every cam must be able to capture—architecture, food, friends, some nights out, and of course, nature—this is the Nordics, after all!
ADVERTISEMENT - CONTINUE READING BELOW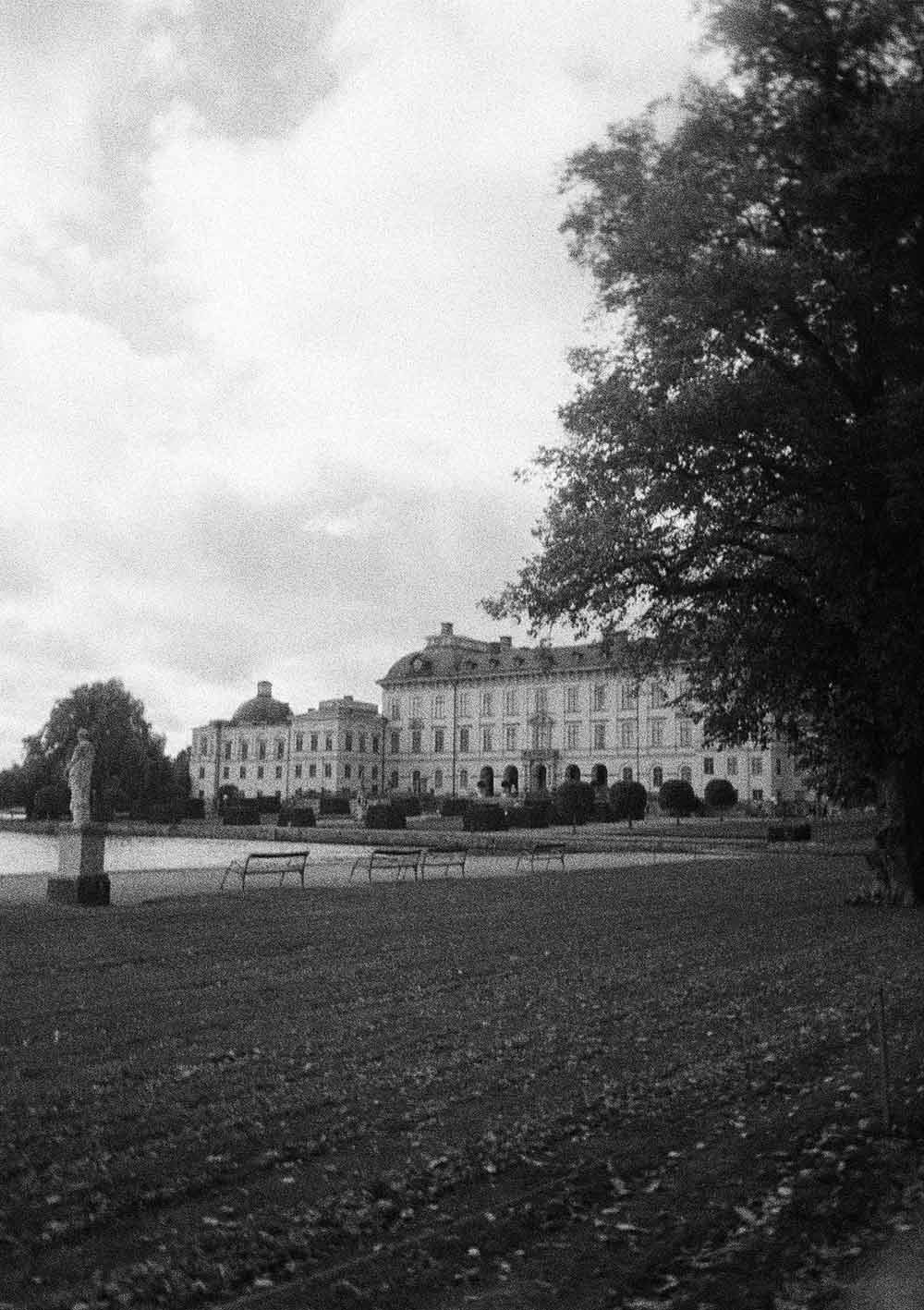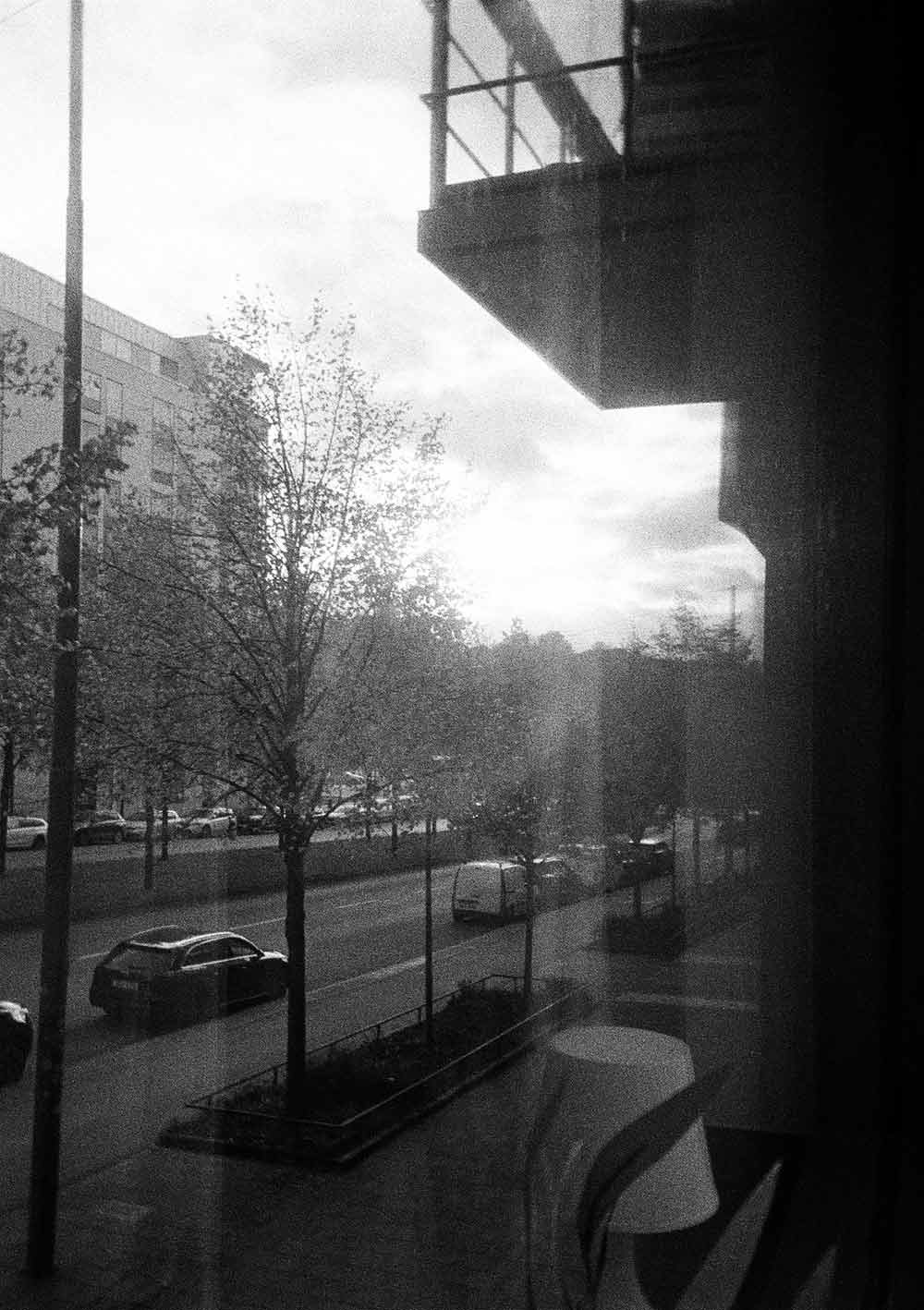 ADVERTISEMENT - CONTINUE READING BELOW
The camera handled the weeks-long rough and tumble of being stuffed into a cramped crossbody pretty well. The only complaint was the flash. After two weeks of cumulative use, it accepted nothing less than box-fresh batteries. I left the battery in and it refused to fire, even if the indicator was fully lit. That led to some dark pics that we won't be showing here, because they're just grainy black rectangles.
Eventually, around three or four weeks, the flash gave out entirely. (To be clear, it could still take pictures, just without flash.) I will admit I dropped the camera on more than one occasion, though none of those (to me) seemed like a great fall. So let this be a lesson to all! Fair warning: The camera does not come with warranty.
Another point for improvement is the exposure counter. It could be way more precise. But given that they're squeezing twice as many numbers onto the same space as a regular camera, this is easily forgivable.
ADVERTISEMENT - CONTINUE READING BELOW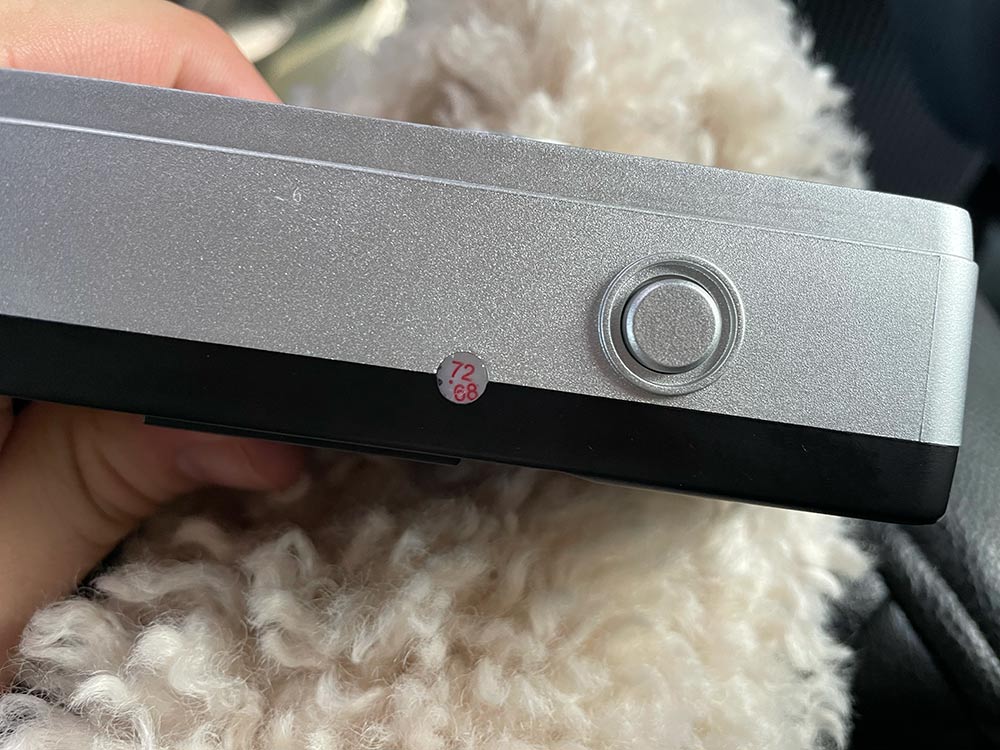 These scans came straight from Sunny16 Lab, where the film was developed, without further editing.
So Is This Film Camera for You?
Basically, it's perfect for the snap-happy but budget-conscious film photo enthusiast who just wants pictures of everyday life without having to think about all the intricacies that typically come with film. I mean, what's one lost shot when you have 23 (or 47 or 71) more to go?
ADVERTISEMENT - CONTINUE READING BELOW
SHOP: Kodak Ektar H35 Film Camera, P2800, KODAK, Film Folk
Related Stories from Preview.ph
Hey, Preview readers! Follow us on Facebook, Instagram, YouTube, Tiktok, and Twitter to stay up to speed on all things trendy and creative. We'll curate the most stylish feed for you!