There's no question here: Crash Landing on You is everyone's current K-drama addiction. The real controversy, however, lies in how accurately North Korea is actually being represented in tvN's hit romantic comedy series. In fact, according to a recent report by Soompi, the Christian Liberal Party has even "accused [the drama] of violating the National Security Act (NSA) for glorifying North Korea."
To the production team's defense, the director did clarify from the get-go that the show won't be a hundred percent accurate depiction of the northern Korean territory. The director Lee Jeong-hyo said in the press conference last December before the series aired, "What's most important for our series is the chemistry among these actors. My focus in terms of the design and production of the space was not to give a realistic representation but to create something that is conducive to creating the chemistry among the characters."
ADVERTISEMENT - CONTINUE READING BELOW
Related Stories from Preview.ph
In that aspect, an actual North Korean defector has finally weighed in. On her YouTube channel, Kang Nara said "60% of how North Korea is portrayed in the show is actually accurate." She also revealed that she actually got the chance to help the production team of Crash Landing on You and was able to advise them on certain facts about North Korea. "I got to help them out last summer. They came to interview me at a café," she shared.
Luckily, Korean website Koreaboo released English translations of Kang Nara's video. From there, we're able to list down some of the aspects that the show was able to get right…along with some of the details that they've missed. Check them out below!
ACCURATE: The average North Korean homes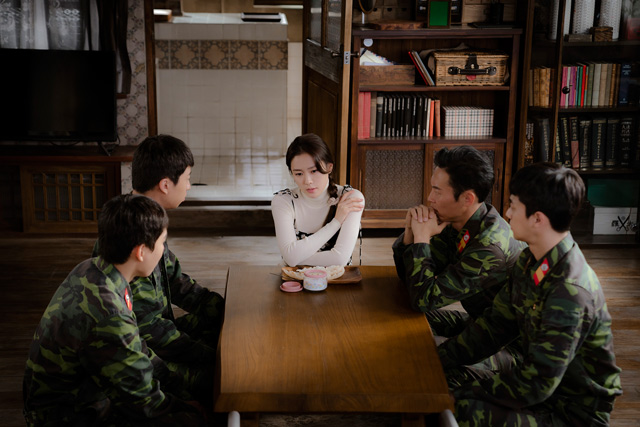 CONTINUE READING BELOW
Recommended Videos
According to the YouTuber, the show so far has been able to accurately depict the average North Korean residence, particularly nailing the small details. For one, the dining tables don't come with chairs so the family has to sit on the floor while eating. Even the curtains and the kimchi caves are spot on. "The richer families in North Korea like to show off their wealth by adding lace curtains to their windows. So that was pretty well portrayed," says Kang Nara. "And the kimchi cave! Since rural North Korea doesn't get electricity, they don't have refrigerators. They have kimchi caves where they store kimchi, and that was also recreated well."
ACCURATE: Captain Ri Jeong-hyeok's troop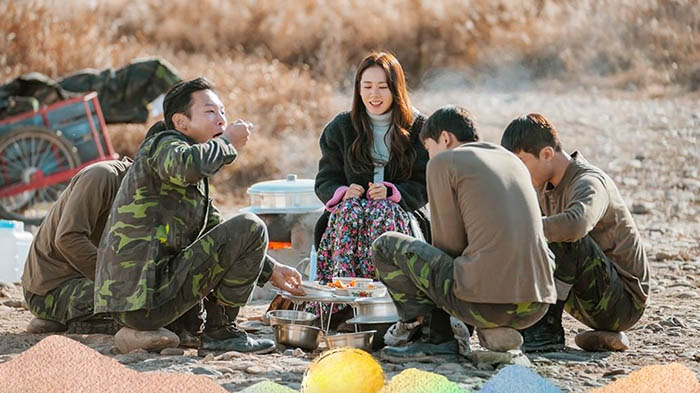 ADVERTISEMENT - CONTINUE READING BELOW
While Kang Nara playfully commented that handsome captains who look like Ri Jeong-hyeok don't exist in real life, she did share that the soldiers in his troop—Pyo Chi-su, Park Kwang-beom, Kim Ju-meok, and Geum Eun-dong—look and sound almost natural. "I don't know where they learned the North Korean dialect, but they are really good at it. Especially that one soldier Pyo Chi-su has it down to a T," she explains, adding that even their uniforms are exactly like the ones worn by North Korean soldiers.
ACCURATE: North Korean women tying their hair
Okay, remember that kilig-inducing scene where Jeong-hyeok tied Se-ri's hair so the ajummas in the neighborhood won't look down on her? Apparently, North Koreans find it socially unacceptable when a woman is wearing her hair down. "It's called saseukke when a woman has her hair down. People will comment on it, like 'that saseukke of a weirdo' or whatever. It's considered unacceptable to have your hair down and wild like this. So everyone wears it in a ponytail. That's why there is a scene that shows Hyun Bin tying Son Ye Jin's hair," Kang Nara notes. "Having your hair down is considered a sign of capitalism and [is] not allowed."
ADVERTISEMENT - CONTINUE READING BELOW
NOT ACCURATE: Seo Dan's fashion choices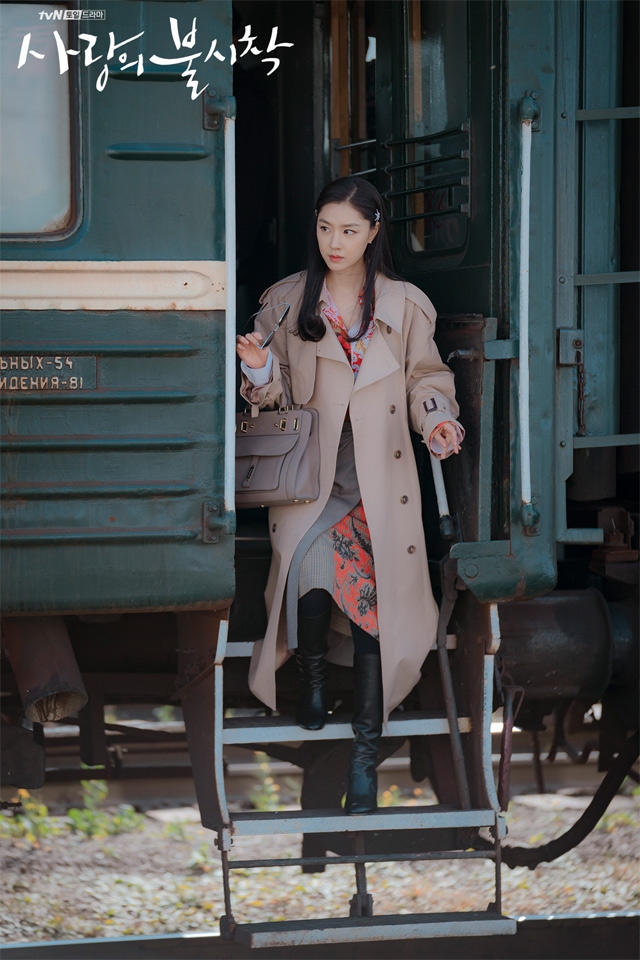 Speaking of a North Korean lady who's always wearing her hair down, Seo Dan (played by Seo Ji-Hye), according to Kang Nara, has it mostly wrong when it comes to her character's styling. While we all love her designer outfits in the series, the YouTuber says "the fashion is all too sophisticated." There's one particular scene in which she's clad in a trench coat and a pair of knee-high boots, which are supposedly not allowed in North Korea. She explains, "To be honest, not a lot of people wear trench coats in North Korea… Oh, and those boots. Wearing boots like that is not allowed in North Korea. Those are called walenkki in North Korea. Women must wear their boots under their pants to make them look like regular shoes. If you wear your walenkki to show like that, you'll be pulled aside for inspection. So that was a big miss."
ADVERTISEMENT - CONTINUE READING BELOW
Watch the full video below:
Crash Landing on You tells the story of an oddly-matched couple from opposing nations: Yoon Se-ri (Son Ye-jin), a beautiful heiress and a successful fashion businesswoman from South Korea; and Ri Jeong-hyeok (Hyun Bin), a high-ranking North Korean military officer. It is currently streaming exclusively on Netflix.
Related Stories from Preview.ph
Hey, Preview readers! Follow us on Facebook, Instagram, YouTube, Tiktok, and Twitter to stay up to speed on all things trendy and creative. We'll curate the most stylish feed for you!