Confession: I was personally invested and really, really excited for Crash Landing on You. When I first heard that this was going to be written by Park Ji-eun, a.k.a. the same genius behind My Love from the Star (which happens to be my ultimate fave K-drama of all time), my expectations naturally soared higher than it ever did in months (the last time I felt this way was when Yoo In-na and Lee Dong-wook reunited for Touch Your Heart). Kicking things up a notch is the fact that it stars multi-awarded and seasoned actors Hyun Bin and Son Ye-jin, which makes Crash Landing on You one of the most anticipated dramas to air this year. That said, when the offer came for Preview to fly to Seoul for the press conference, I immediately jumped at the chance.
In a nutshell, tvN's Crash Landing on You tells the story of an oddly-matched couple from opposing nations: Yoon Se-ri (Son Ye-jin), a beautiful heiress and a successful fashion businesswoman from South Korea; and Ri Jeong-hyeok (Hyun Bin), a high-ranking North Korean military officer. After a paragliding mishap, Se-ri gets swept up by a windstorm and accidentally crashes in North Korean territory, eventually finding herself under the unforeseen protection of Jeong-hyeok. Love blossoms between the two and against all odds.
ADVERTISEMENT - CONTINUE READING BELOW
Crash Landing on You officially premiered last December 14 and is now streaming on Netflix. With only two episodes in, I can already say as early as now that I fell for it hook, line, and sinker. Below, more details about the drama that will further convince you to watch it! (Warning: Spoilers ahead.)
What I Liked About It
It's not your average rom-com.
It has all the charming elements of a classic romantic comedy we've all grown to love about K-dramas—it's fun, lighthearted, and full of kilig moments; but it doesn't rely on a formulaic storyline. For starters, it's not every day you come across a love story between a South Korean heiress and a North Korean soldier, but its Romeo-and-Juliet plot barely scratches the surface. There's more depth to the characters of Jeong-hyeok and Se-ri that is waiting to unfold in the coming episodes: What happened to Jeong-hyeok's older brother? Why did Se-ri leave home and choose to build her own fashion empire instead of joining their family business?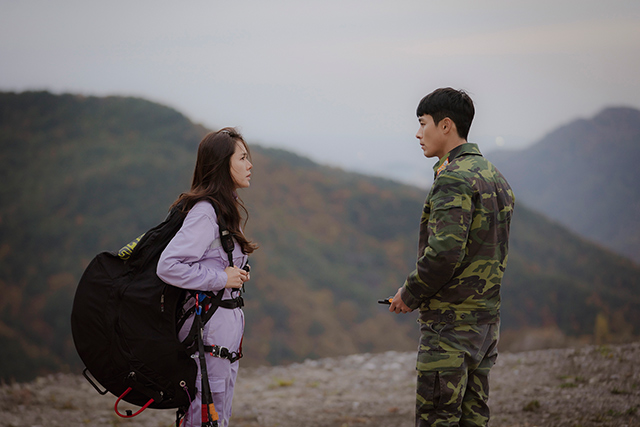 ADVERTISEMENT - CONTINUE READING BELOW
The fashion is a sight to behold.
If you think the styling in this drama would be anything less than impressive just because it's mostly set in North Korea, then that's where you're wrong. The trailers alone already gave us a peek at the many designer outfits we can expect from our well-heeled female lead who's essentially dubbed as the Paris Hilton of South Korea. The first two episodes have presented an abundance of Dolce & Gabbana, Dior, Gucci, Miu Miu, and the likes.
Even the character of Seo Dan, who's still yet to make an appearance but was revealed to be the fiancée of Jeong-hyeok, has teased us with her own stylish 'fits in the drama. "My character is the only child of the owner of the top luxury department store in Pyeongyang who is a maep jjan nyeo, or a socialite, in the high-class society of North Korea," actress Seo Ji-hye says of her role.
ADVERTISEMENT - CONTINUE READING BELOW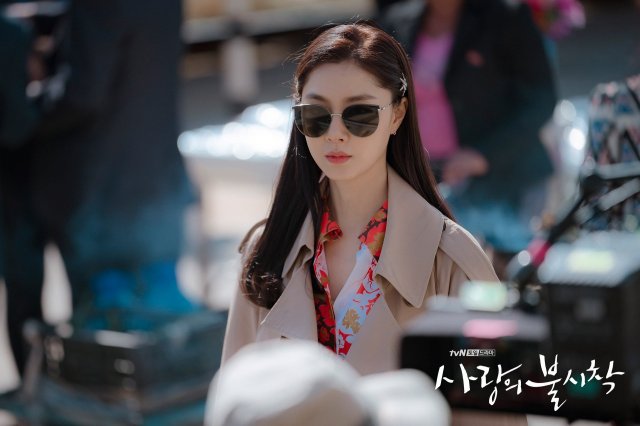 The characters are endearing.
There's something about K-dramas and their special way of making the viewers feel attached to certain characters—and Crash Landing on You is no exception. Falling in love with the leads is a given, but even the supporting roles will end up winning your favor: There's Kim Ju-meok, a North Korean soldier with a penchant for watching South Korean dramas; Geum Eun-dong, another young lad from Jeong-hyeok's troop who's fascinated by the use of briquette to grill meat; and Mr. Hong, Se-ri's loyal assistant. There's no shortage of endearing characters here, and that makes it all the more interesting to see how the story will unfold and how these characters will develop in the next episodes.
ADVERTISEMENT - CONTINUE READING BELOW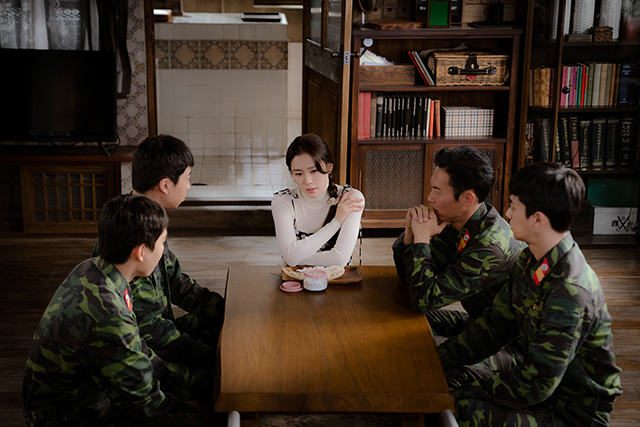 The roles are a refreshing change for Hyun Bin and Son Ye-Jin.
Speaking of characters you simply can't help but be drawn to, the drama also did so well in the casting process. I personally can't imagine the roles of Yoon Se-ri and Ri Jyeong-hyeok being played by someone else other than Son Ye-jin and Hyun Bin, respectively. It's like the roles were written with them already in mind. But that said, it's still a refreshing change for both actors.
ADVERTISEMENT - CONTINUE READING BELOW
Despite being one of the most sought-after leading ladies in Korea, Son Ye-jin has never actually played a role similar to Se-ri's before. Director Lee Jeong-hyo said it best: "I don't think Ye-jin has played an heiress to a conglomerate or anything close to such character, and then I thought, 'This could be a great opportunity for her to show a very different side of her.'"
On the other hand, for Hyun Bin, while it's not his first time portraying a North Korean soldier—he previously starred in 2017 action film Confidential Assignment—it's a breath of fresh air to watch him do so this time for a romantic comedy. Hyun Bin notes, "I've been trying to portray my character in this series as kind and pure-hearted, and sometimes quite innocent and clumsy... So far, that's the approach that I've been taking, and among all the differences between the two characters, that would be the biggest difference. I think that could be one of the many layers to the character that will make him truly charming."
ADVERTISEMENT - CONTINUE READING BELOW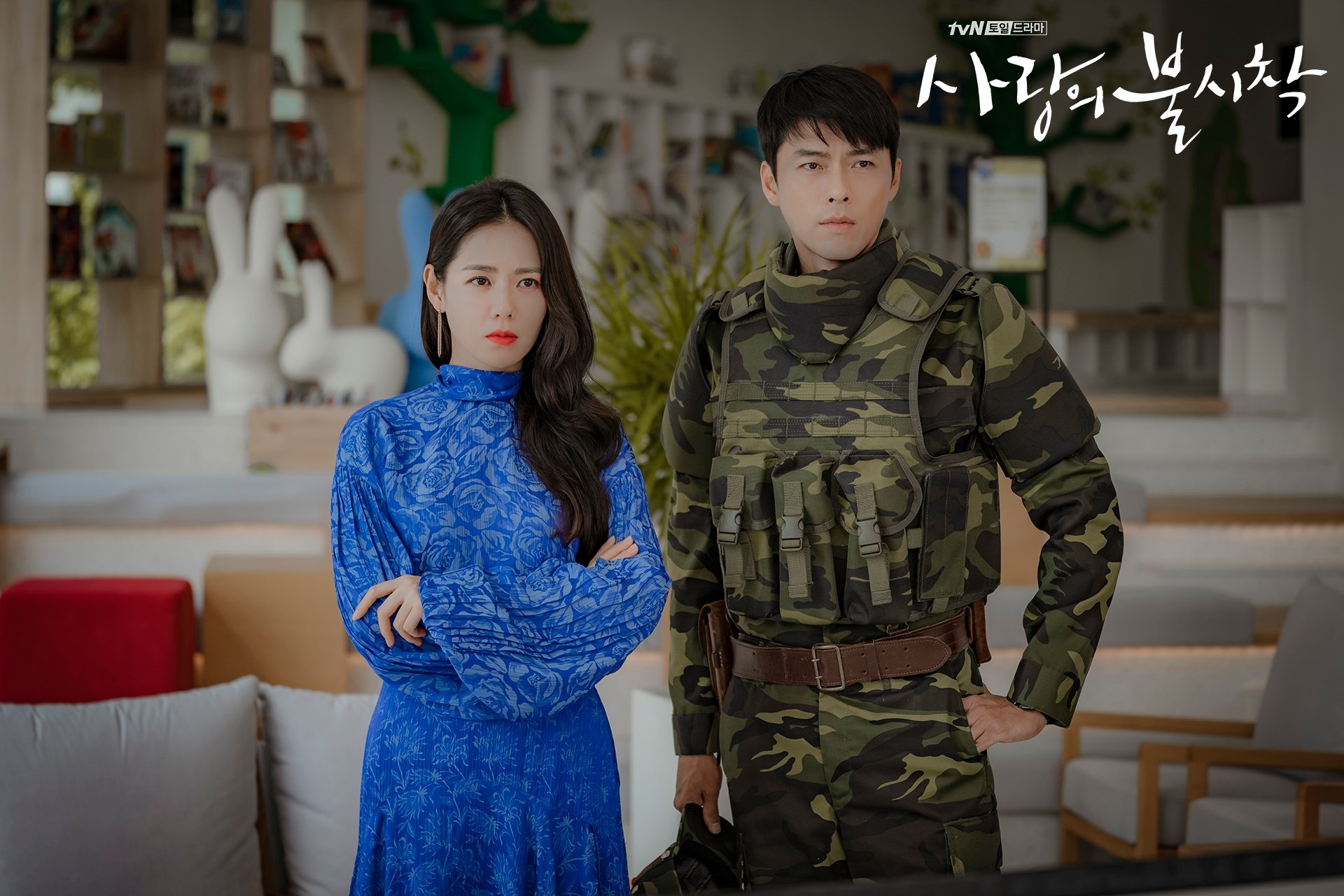 The lead characters have so much chemistry.
Chemistry is one thing that can't be forced. And dating rumors aside, Son Ye-jin and Hyun Bin simply have it—and they have it so effortlessly, too, if we may add. The very first encounter in the pilot episode will immediately send those proverbial sparks flying, and the second episode's cliffhanger will leave you positively excited, mouth agape, clamoring for the next kilig-inducing episode.
ADVERTISEMENT - CONTINUE READING BELOW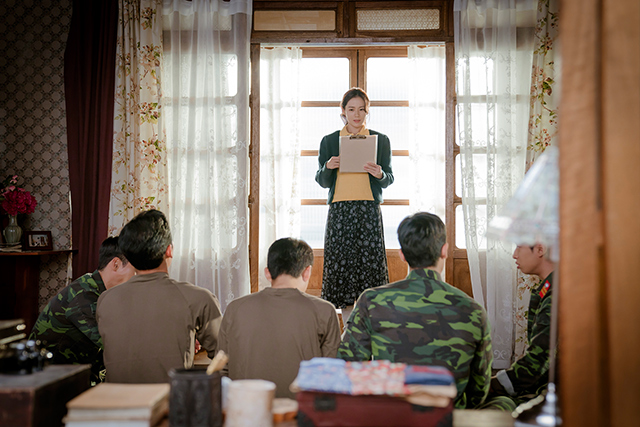 What I Didn't Like About It
It's not a 100% realistic representation of North Korea.
While I didn't exactly hate this fact, I was a bit disappointed because I myself was curious about North Korea. That said, I do understand that it has to be built around the elements of fantasy in order to achieve a lighthearted drama that centers on the romantic relationship of the characters.
ADVERTISEMENT - CONTINUE READING BELOW
"North Korea is a country that exists in reality, but my hope for the audience is to see North Korea simply as an isolated background for the four characters to develop romantic relationships. I think certain aspects of the daily life in North Korea, mixed with the romantic elements of the series, will bring some fun factors and make the series a unique experience for the audience," explains director Lee Jeong-hyo. He adds: "What's most important for our series is the chemistry among these actors. My focus in terms of the design and production of the space was not to give a realistic representation but to create something that is conducive to creating the chemistry among the characters."
Sure, it's not the most realistic approach to depict North Korea; but on the bright side, it does still offer plenty of insights about the relationship between the North and the South, as well as the latter's way of living and socio-political footing.
ADVERTISEMENT - CONTINUE READING BELOW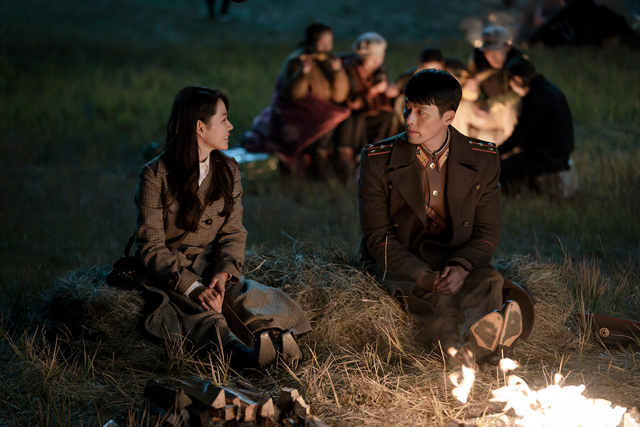 So Should You Watch It?
The answer is a big fat YES. Watch it if you're a true-blue K-drama fan. Watch it if you're a first-timer looking for "the one" that will finally get you hooked. Watch it if you're a fan of Son Ye-jin and/or Hyun Bin. Watch it even if you have never watched a K-drama in your life but are looking for a worthy series to binge on Netflix. It's. That. Good. (In fact, it's already taken over the number one spot of the most buzz-worthy dramas in Korea this week—so I'm not sure why you're still here reading this instead of heading over to Netflix to watch it already.)
ADVERTISEMENT - CONTINUE READING BELOW
Crash Landing on You is now streaming exclusively on Netflix.
Related Stories from Preview.ph
Hey, Preview readers! Follow us on Facebook, Instagram, YouTube, Tiktok, and Twitter to stay up to speed on all things trendy and creative. We'll curate the most stylish feed for you!