Wouldn't it be amazing if all opulently-designed homes were open to the public? It'd be like walking through a Pinterest board IRL. Unfortunately, security issues might keep that one a dream. Which is why until then, exhibits will be the next best thing.
For their 50th anniversary, the Philippine School of Interior Design is presenting GOLD: Glamorous, Opulent, and Luxurious Designs, a 24-part exhibit of luxurious spaces. It features work designed by the school's graduating batch, prestiged alumni, and faculty—a first for the school. There, they showcase the biggest trends in interior design through unique, functional, and cost-effective concepts for a variety of clients.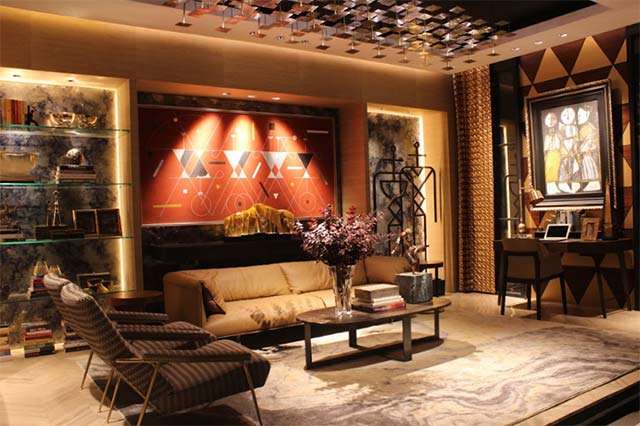 IMAGE PSID
A living room by Jigs Adefun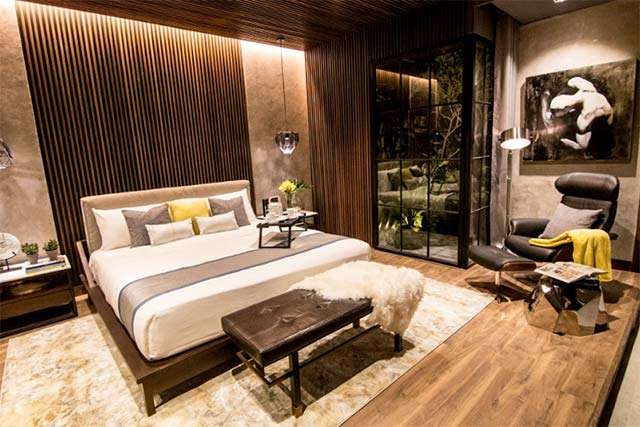 ADVERTISEMENT - CONTINUE READING BELOW
IMAGE Anson Yu
A bedroom by Lalyn Nivera
The golden theme is heavily incorporated into every space, albeit expressed differently in each booth. More culture-specific designs include a contemporary take on an Egyptian toilet and bathroom, a Moroccan oasis bedroom, and an Aztec-themed living space.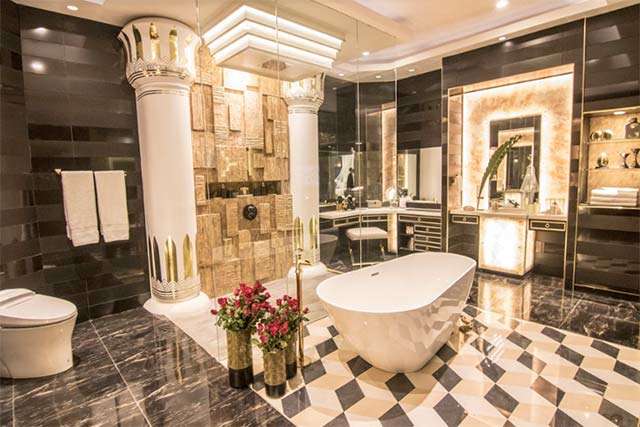 IMAGE Anson Yu
Contemporary Egyptian T&B by Lizelle Cruz, Sarah Uy, Alyssa Gonzales, Kristine O'Yek, Earl Palma, and RJ Suyom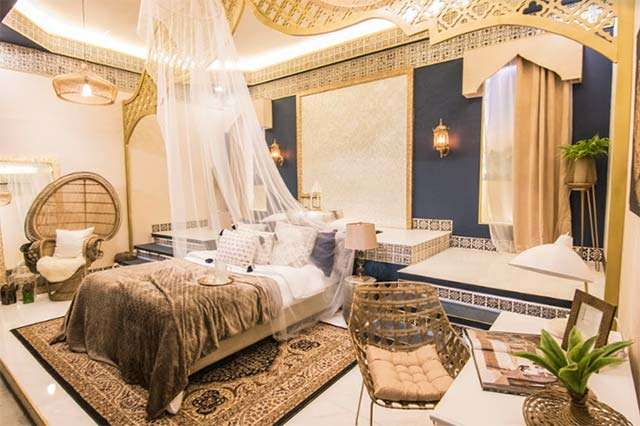 IMAGE Anson Yu
Moroccan Oasis Bedroom by Kyle Maniego, Goldie Laconsay, Trishia Pagdagdagan, Jazz David, Jai Manabat, and Mark Aspera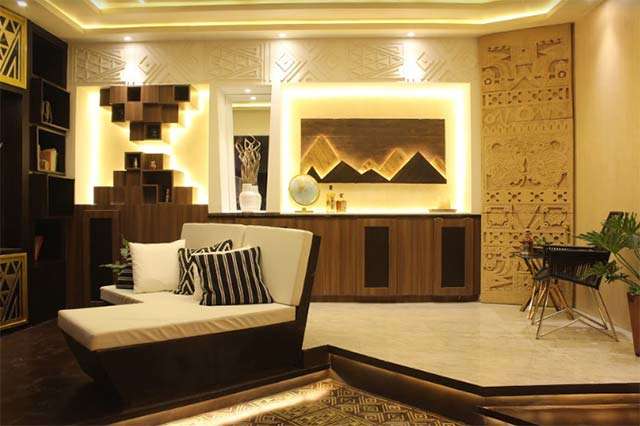 ADVERTISEMENT - CONTINUE READING BELOW
IMAGE PSID
Cultural Aztec Living Room by Rea Fami, Shalimar Obinque, Kaylene Rey, Kirk Moaje, Frances Delos Trino, Joan Corpuz, and Elaine Diaz
For the modern millennial-inspired spaces, there's a neoclassic dining room for a fashion girl, an industrial luxe kitchen for someone like Erwan Heussaff, as well as a minimalist living space that maintains a luxurious vibe.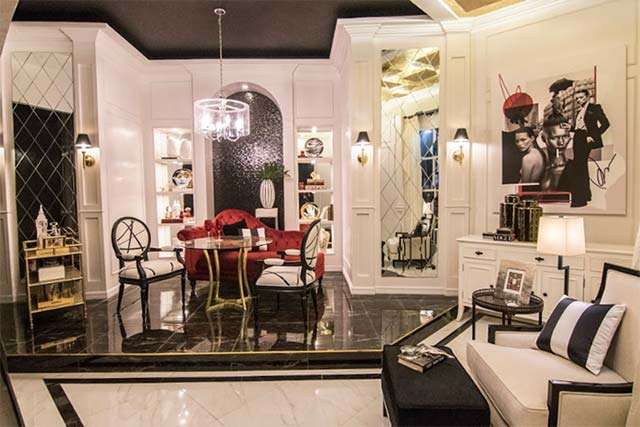 IMAGE Anson Yu
Contemporary Neoclassic Dining Room by Bea Ortiz, Etheline Faye Tan, Trina Dumpit, Jovannah Yu, and Nina Tinsay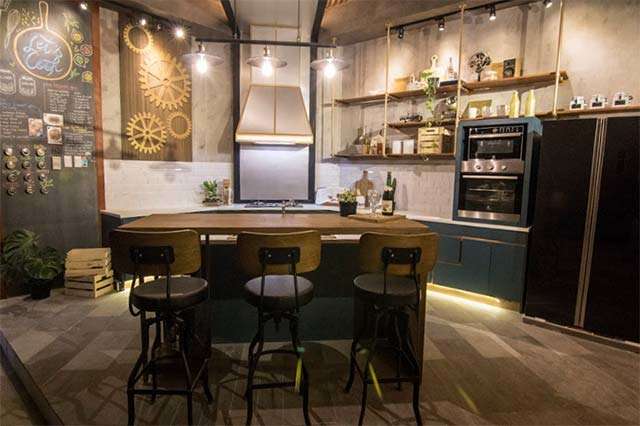 IMAGE Anson Yu
Industrial Luxe Kitchen by Kimberl Bagtas, Kristine Lacerna, Jollo Alipio, Ji Hyun Lee, and Sheryl Pardines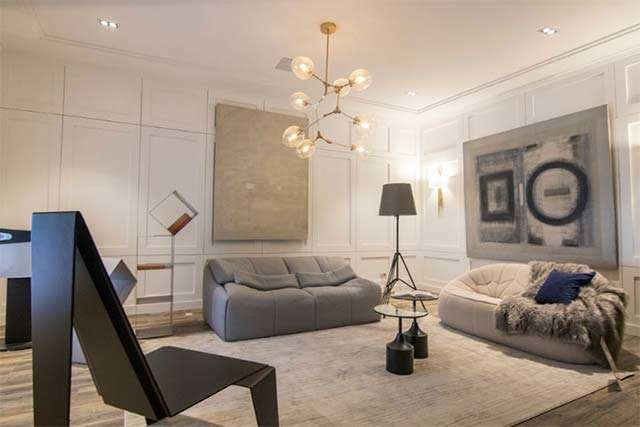 ADVERTISEMENT - CONTINUE READING BELOW
IMAGE Anson Yu
A living room by Vianca Anonuevo and Mark Perez
Perhaps one of the standout spaces was that of Mary Ann Bulanadi's, a display of adaptive reuse inspired by Bahay Nakpil-Bautista. The room features a stunning 12x8 feet mural that was made in collaboration with great Filipino artists: Alfred Galvez, Julius Legazpi, Derrick Macutay, Abe Orobia, and Jared Yokte. It was made for the true art enthusiast, built like a small at-home museum.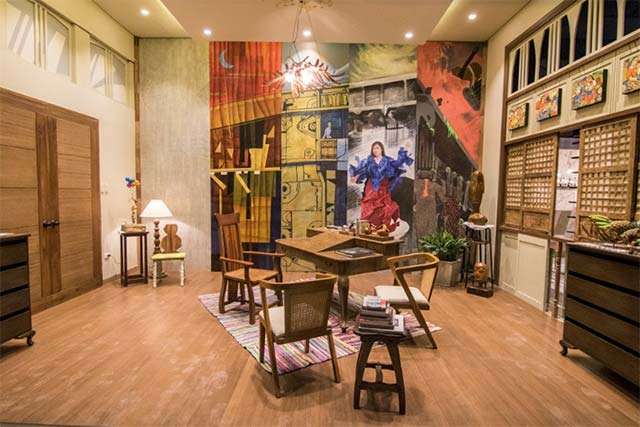 IMAGE Anson Yu
A den designed by Mary Ann Bulanadi
Another striking study space is this modern deconstructivist room conceptualized for young Filipino designer Tony Evan. The play on shapes and clean lines inspired by his techniques and flair for opulent simplicity made for a truly inspiring space any young creative will find home in.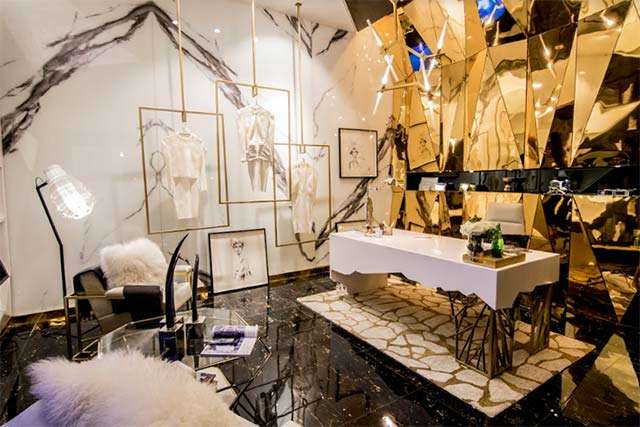 ADVERTISEMENT - CONTINUE READING BELOW
IMAGE Anson Yu
Modern Constructivism by Joseph Goyenechea, Kim Dycoco, Kristine Dela Cruz, Rochelle Anne Silva, Dhancy Magtulis, and Raffy Lacaden
Gino and Karen Abrera's KintsukuRoom is also a sight to behold, injecting Japanese artform into a den of self-healing. The two were influenced by the kintsukuroi, in which broken pottery is repaired by gluing the cracks with gold lacquer, which was the inspiration for the golden ribbon that cuts the room in half. It's a brilliant metaphor for resilience.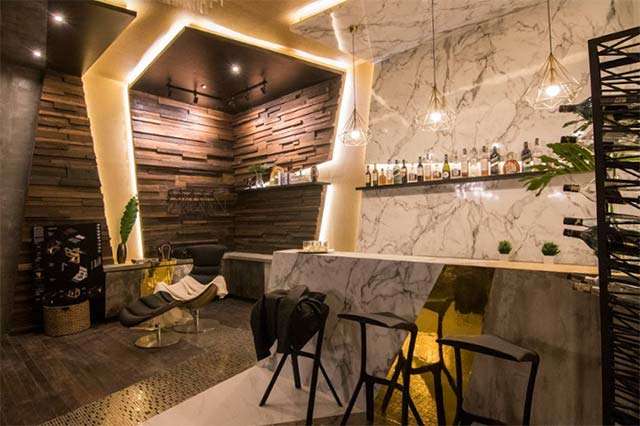 IMAGE Anson Yu
KintsukuRoom by Gino and Karen Abrera
There's obviously more where that came from, and photos can't do most of them justice. The exhibit will run for the entire month of October, so no excuses!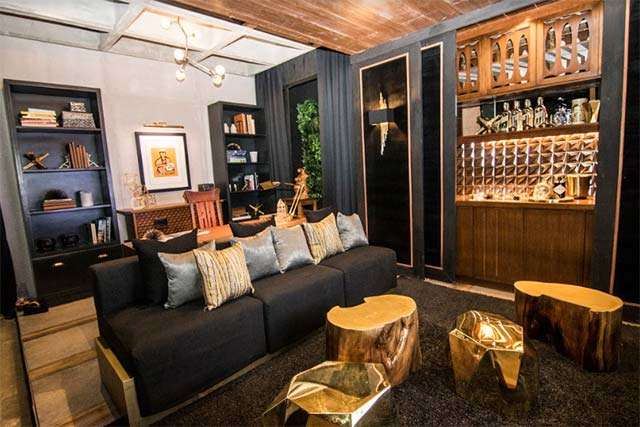 ADVERTISEMENT - CONTINUE READING BELOW
IMAGE Anson Yu
A den by Gelo Del Mundo
GOLD: Glamorous, Opulent, and Luxurious Designs will run from October 1 to 30, 2017 at Uptown Mall in Bonificaio Global City.