The year 2020 has been one hell of a ride so far, to say the least. With a global pandemic on the loose and keeping everyone sequestered in their homes, Preview's original plans for its 25th anniversary celebration had to suffer a momentary pause. Luckily, as the whole world learned to transition into digital spaces, we still found the opportunity to commemorate this significant milestone for the brand, albeit with an online gathering instead.
We dubbed it the Preview @ 25 House Party as we invited readers, celebrities, and industry collaborators to celebrate with us from their homes. We did our best to bring the fun and enjoyable elements of our on-ground parties to the virtual space like a red carpet, aesthetic fashion and beauty shoots, interactions with some of our fave celebrities and influencers, and a lot of outfit-watching. And for those who weren't able to register in time to access the online venue, the entire program was livestreamed on Kumu (follow us @preview.ph!) with host Carla Cab.
ADVERTISEMENT - CONTINUE READING BELOW
Here's everything you might have missed from the event:
1. Almost 3,000 guests registered to join us at the Preview @25 House Party.
Suffice to say, this was the largest party we've ever thrown, at least if the guest list is anything to go by. On-ground event spaces have their limitations, but a digital party allowed us to invite more and more people to join the celebration.
Our virtual event space on livehive.ph was dressed up as an outdoor fair where you could compete with other guests for the top spot in fun games like the Icon Hunt, or take an instant cover photo (complete with Preview frames) at the Preview x TRESemmé photobooth. And when the clock struck 2:00 p.m., everyone was signalled to go to the stage to watch the main program.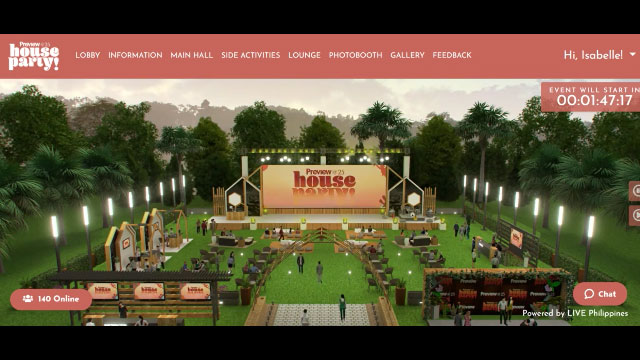 CONTINUE READING BELOW
Recommended Videos
2. Celebs showed off their OOTDs by Philippine designers and brands.
It's not a Preview party without everyone decked in their best outfits. We asked guests to wear their favorite pieces from a local brand or designer as a way to uplift and celebrate the local fashion industry. In particular, celebs like Jasmine Curtis-Smith, Ariella Arida, Kris Bernal and Dr. Vicki Belo took to the main stage to show off their chosen ensemble for the afternoon, highlighting the talent of Filipino creatives.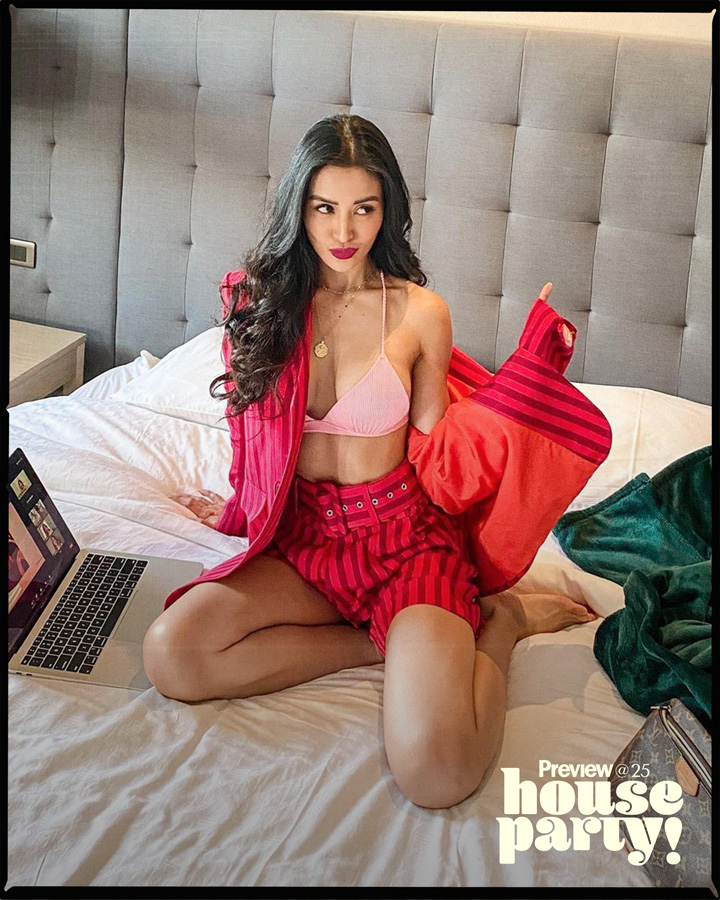 ADVERTISEMENT - CONTINUE READING BELOW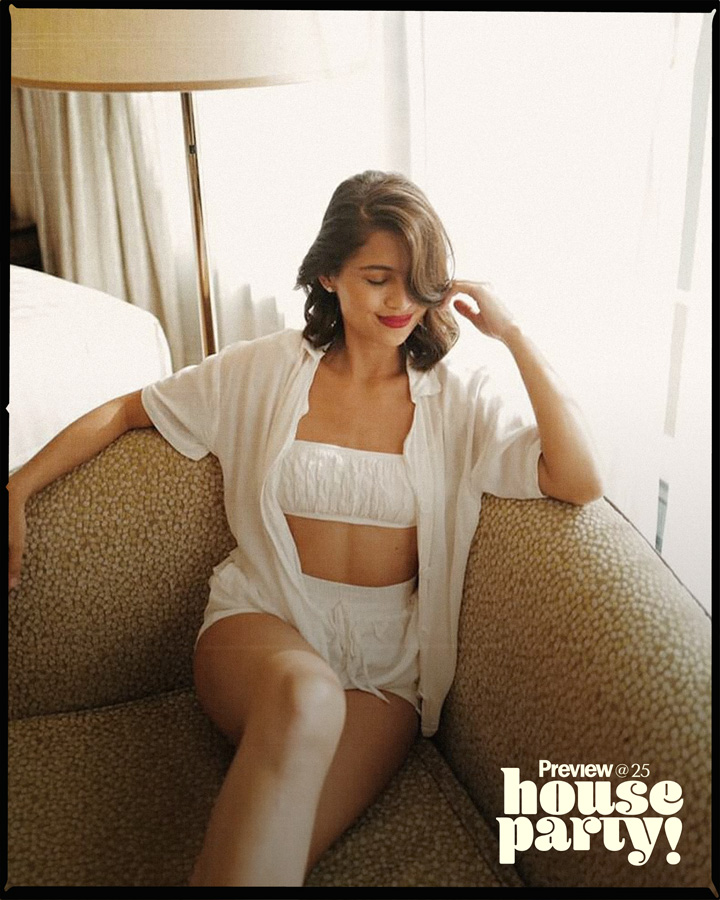 3. There were virtual fashion shoots, too!
Beautiful fashion images have always been key to Preview's content. But how exactly do the shoots for these photos continue in the digital era without having to leave home?
Online party-goers were treated to a behind-the-scenes look at the workings of a virtual fashion shoot. Celebs such as Vivoree Esclito, Ian Pangilinan, Inigo Pascual, and more posed for photos taken by Shaira Luna herself. It was fun to watch the stylish photographer direct her subjects for their unique portraits remotely.
ADVERTISEMENT - CONTINUE READING BELOW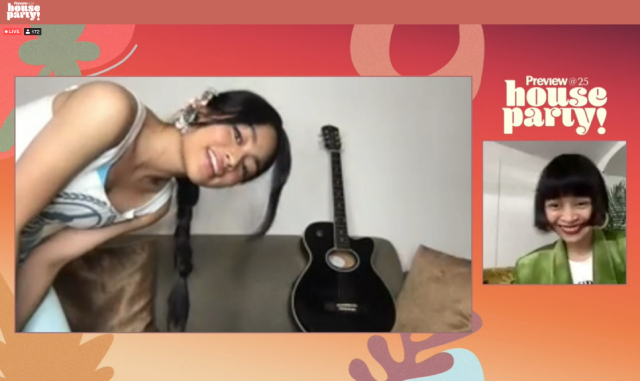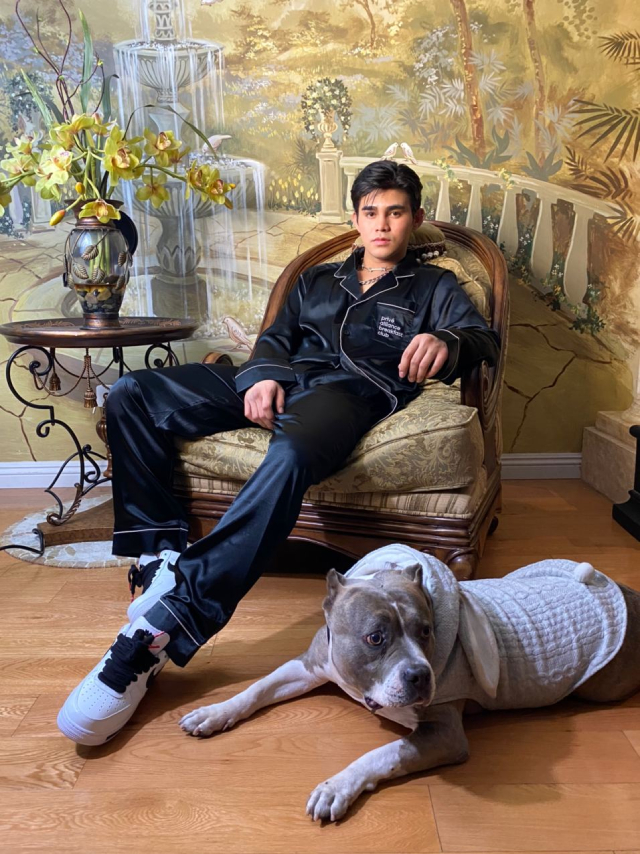 ADVERTISEMENT - CONTINUE READING BELOW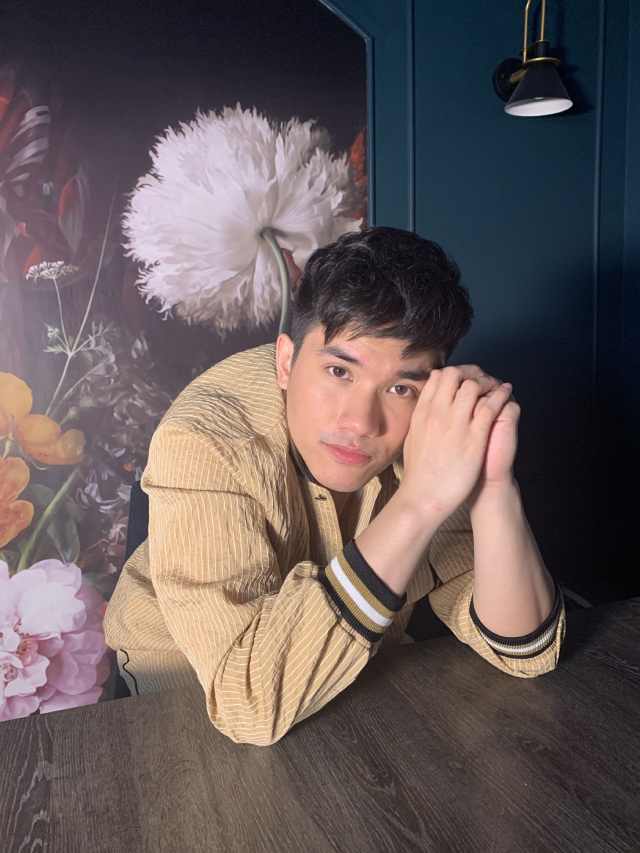 4. Our selfie-ready guests also enjoyed a virtual beauty shoot presented by Ever Bilena!
Of course, where there's a fashion shoot room, there's also a beauty room. Select guests such as beauty queen Nicole Cordoves, actresses Sofia Pablo and Therese Malvar, and even members of the Preview Clique were invited to a special virtual photo session with photographer Erwin Canlas, who has also developed his own style of capturing photos over a video call.
ADVERTISEMENT - CONTINUE READING BELOW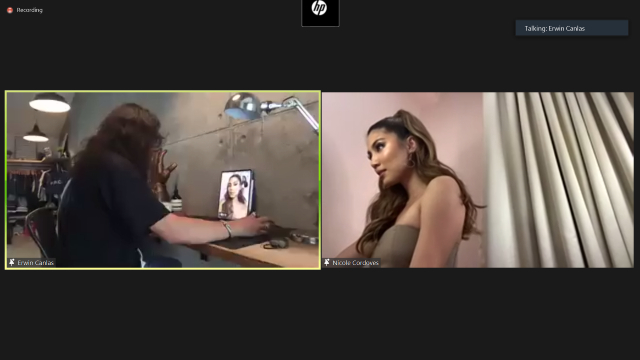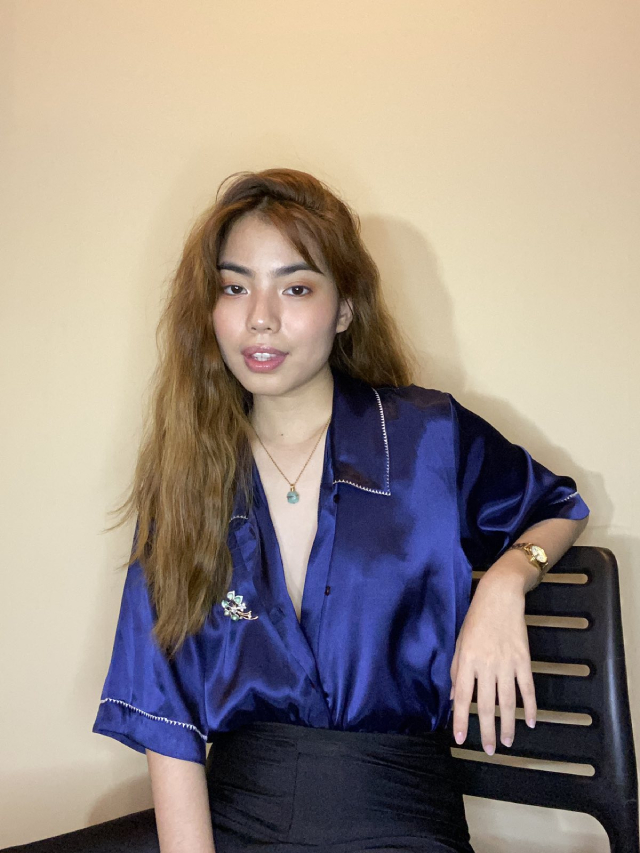 ADVERTISEMENT - CONTINUE READING BELOW
5. Guests also took souvenir photos at the Preview Photo Studio presented by TRESemmè.
Separate from the all the festivities, registered guests also got the chance to snap a souvenir photo the Preview way with a special photo studio. Around 300 laid out photos from this shoot were posted in an album on our Facebook page for everyone to get a copy of their pics. Check out some of the photos some of our readers also posted below!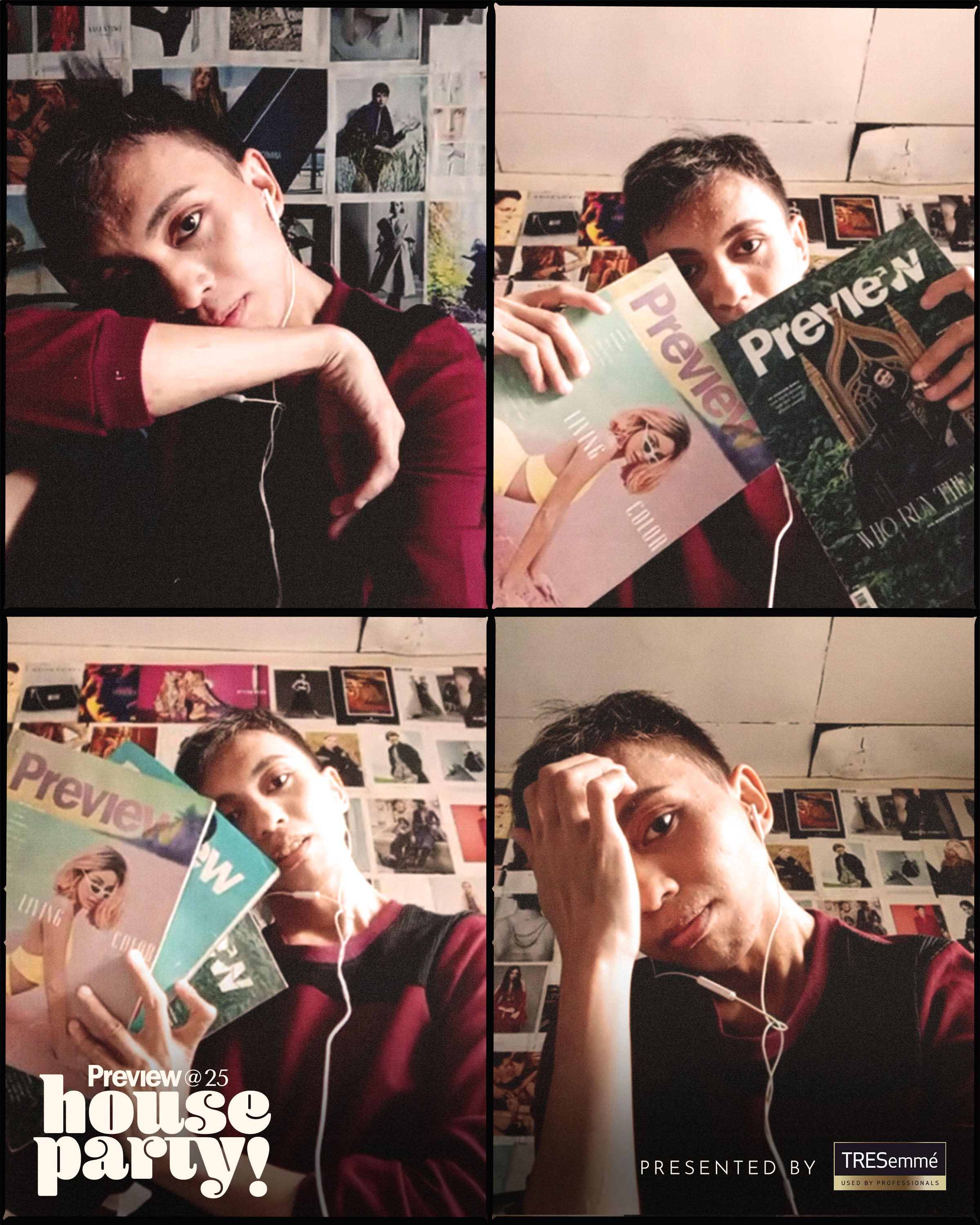 ADVERTISEMENT - CONTINUE READING BELOW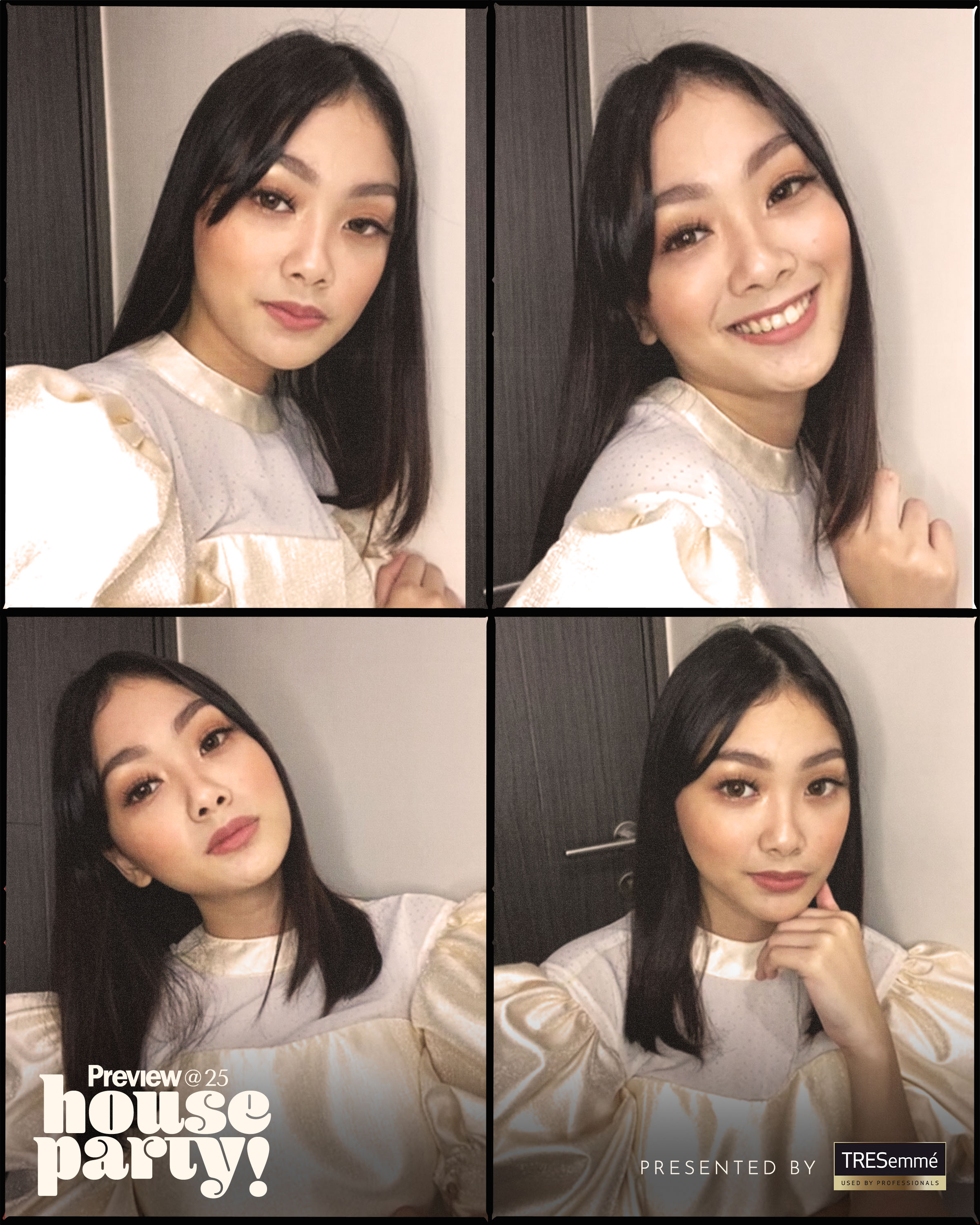 6. But wait, we also had a Red Carpet photo room!
It may not have been a red-carpet photo-op in the traditional sense, but we were still able ask a number of celebrity guests to come in for a scheduled photo call. The solo-framed portrait was given a Preview @ 25 House Party frame and cool colored lens flare for a stylish effect. Something you can try for your own virtual get-together snapshots.
ADVERTISEMENT - CONTINUE READING BELOW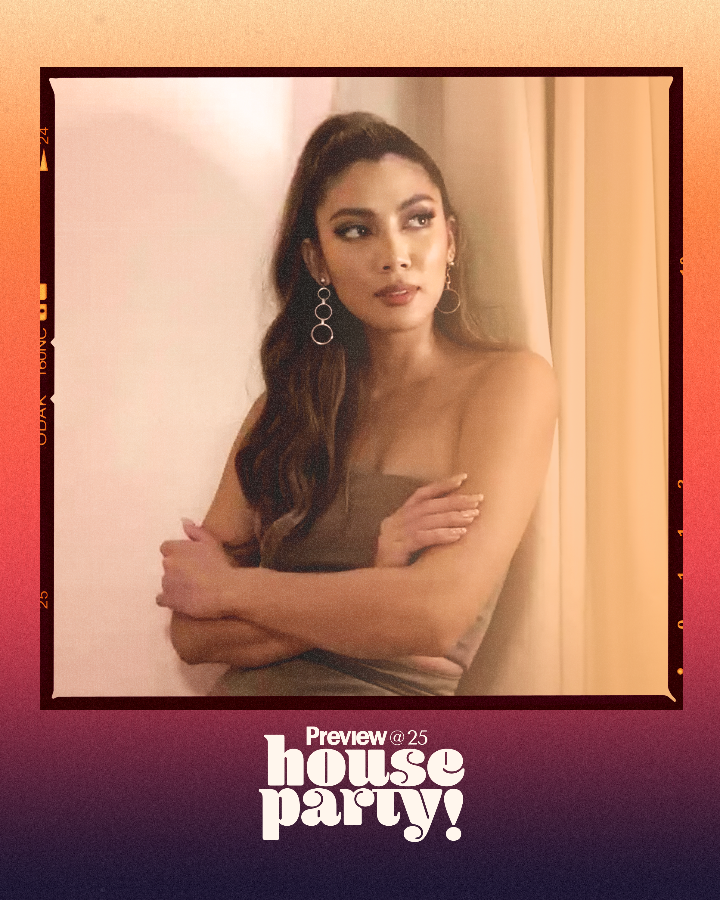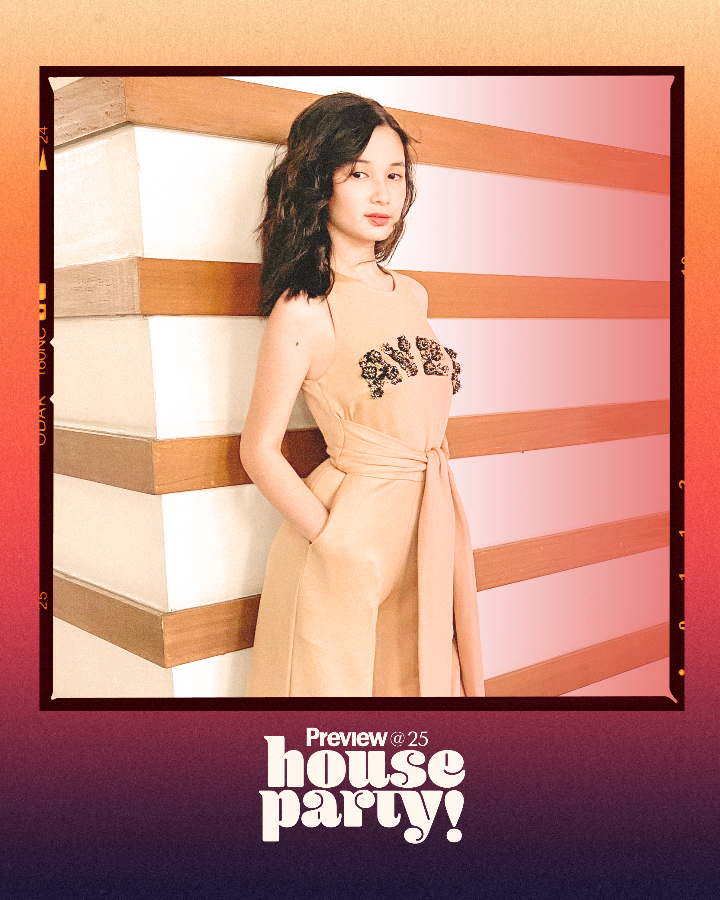 ADVERTISEMENT - CONTINUE READING BELOW
7. Let's not forget about our ultimate Pose-Off Challenge!
To keep the party alive and kicking we incorporated a fun set of games during the main program. Most memorable of which was the pose-off challenge with Katarina Rodriguez, and the Preview Clique's Yma Cuerva and Mia Franz-Gelicka, while Dr. Vicki Belo and Preview's Editor-in-Chief Isha Valles acted as the main judges. The activity was both fun and funny with contestants getting extra quirky and creative about posing for the themes Pandemic PSA, My Quarantine Hobby, and My 2020 Mood.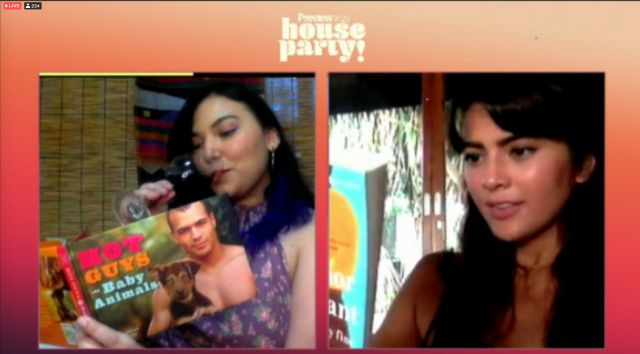 ADVERTISEMENT - CONTINUE READING BELOW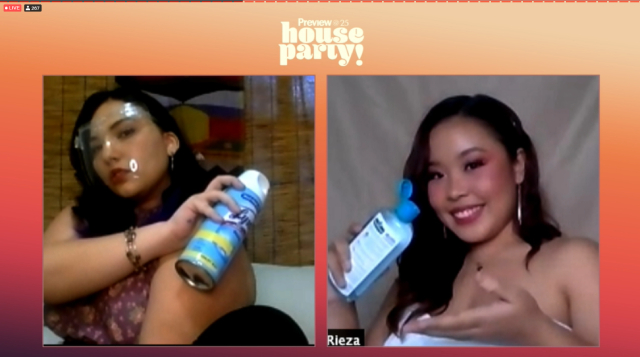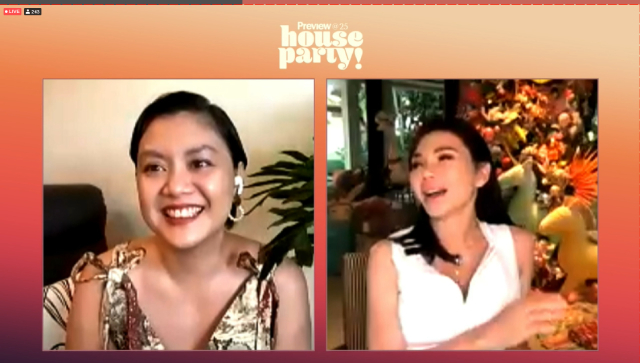 ADVERTISEMENT - CONTINUE READING BELOW
8. We also had a Hairstyling Challenge!
Another game that tested the beauty skills of some of the members of the Preview Clique—Kaila Concepcion, Patricia Gapay, and Reins Mika Militante—was the hairstyling challenge! We definitely had a lot of fun watching our contestants do up their hair according to the given peg, all while using a Dyson Supersonic hairdryer! The audience was asked to vote for their favorite look by liking the hair styling post of one of the three participants that we posted in the Preview Instagram. FYI, Kaila was deemed the winner of the challenge!
ADVERTISEMENT - CONTINUE READING BELOW
9. Naturally, it wouldn't be a Preview event without an Outfit Styling Challenge.
Of course, what's a Preview party game without a fashion styling challenge? In partnership with adidas, three members of the Preview Clique, namely Teta Melo, Dan Soliman, and Yasmeen Al-Fardy, were tasked to show how they wear their own pairs of adidas sneakers! Suffice to say, all of the girls rocked their looks in their own unique ways!
As with the previous challenge, the audience got to vote for their favorite by liking the videos posted on the Preview Instagram. Teta emerged as the victor for this game.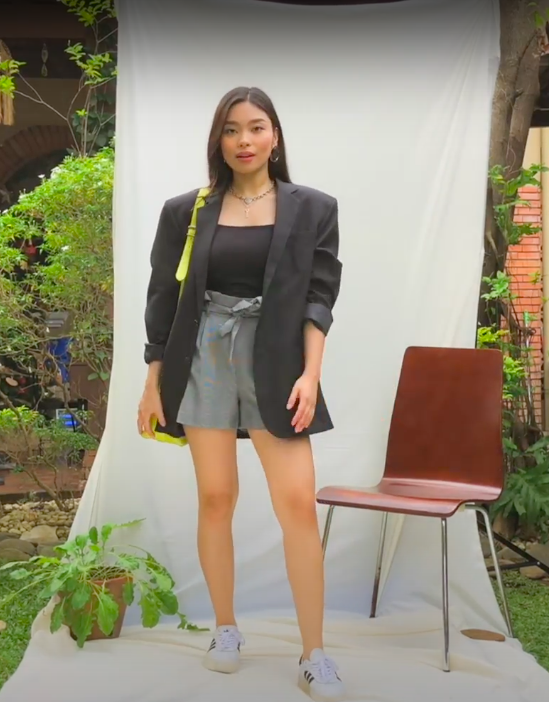 ADVERTISEMENT - CONTINUE READING BELOW
10. Finally, we also had a Trivia Game.
In honor of Preview's 25th anniversary we tested a few of our guests on their digital knowledge when it comes to all things Preview and Smart Signature. Some of the questions meant knowing the exact year when Preview's website was first launched, as well as the website's original name. Questions fielded by our minor sponsor, Smart Signature, were also thrown in to up the ante such as a run down of the telecom's newest services geared towards making one's digital life easy and their newest Korean celebrity ambassadors.
Think you can ace this game on your own?
ADVERTISEMENT - CONTINUE READING BELOW

11. Fun fact: Some of our VIP guests also got a Preview Care Package!
Select VIP guests also received a care package from Preview in collaboration with our sponsors and event partners! The goodies they received included products from TRESemmé, Ever Bilena, and Dove, a bottle of wine from La Tia Manilenya, and a grazing box courtesy of By Madam Rose.