Netflix's Cyrano de Bergerac-inspired teen movie The Half of It had the internet talking when its trailer first came out. A coming-of-age romantic dramedy, it adds a queer twist to the classic Cyrano plot line. Written and directed by Alice Wu, the films follows the intelligent but lonely Ellie Chu (Leah Lewis), who makes quite the hustle out of writing her classmates essays for them in exchange for cash. Content in her anonymity, she's pulled out of the shadows one day when Paul (Daniel Diemer), a sweet yet doltish football player commissions her to help win over his crush, the popular and pretty Aster Flores (Alexxis Lemire), via tastefully written love letters under his name. Ellie eventually agrees to it after much prodding. The only problem? They're both in love with the same girl.
So does it live up to expectations? We weigh in with our two cents, below.
ADVERTISEMENT - CONTINUE READING BELOW
What I Liked About It
It highlights the development of a straight-queer friendship.
Ellie's voice-over cautions at the beginning that the story she's telling "isn't a love story—or at least, not one where anyone gets what they want," dispelling the notion of a romantic happy ending. Though the entirety of the film is borne out of the longing for romance, for getting your crush to like you, at its heart, The Half of It is ultimately a movie about friendship, and one that's not often properly given as much depth or importance. The development between Ellie and Paul's hesitant relationship (all reservations mostly coming from the former's side), unlike most tropey boy-meets-girl rom-coms, never turns into anything more than a genuine friendship between two people who grow to understand and care for one another. Though a mishap near the end—where Ellie rejects Paul after he kisses her thinking she might like him, naive to Ellie's sexuality and her own crush on Aster—nearly derails the foundations of the film, Alice Wu thankfully reels back the impending disaster with an oncoming climactic scene that, albeit ridiculously messy, is also equal parts tender and inspiring.
CONTINUE READING BELOW
Recommended Videos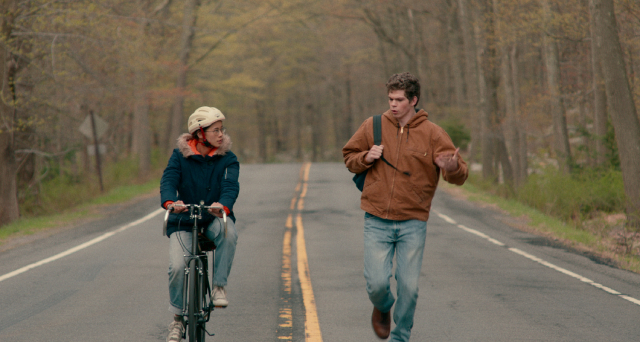 It showcases the different facets of love.
In The Half of It, love is attention. Poet and novelist Benjamin Alire Sáenz paints it perfectly in his book, The Inexplicable Logic of My Life. He writes, "I think that's all that anyone wants…He's been invisible all his life. And all of a sudden he's visible. Seeing someone. Really seeing someone. That's love." Alice Wu makes it clear from the get-go that her film isn't a love story. At least not in the romantic sense of the term. It does, however, delve into how love can be demonstrated and felt in varying ways, dominant of which is the act of being seen.
ADVERTISEMENT - CONTINUE READING BELOW
Halfway through the movie, in one of the handful scenes where Ellie and Aster actually share a screen, the two girls drive off to Aster's favorite place and bathe in a hot spring. Alice Wu cites this as one of the more meaningful scenes in the film in an interview with Preview. "That whole sequence… I feel like that is a moment of literal unmasking. They're literally each taking off their layer of clothing, but also, there's just such an honesty in this conversation between these two young woman and it's not really sexual," Alice explains. "There's clearly a lot of intrigue there, but it's also very intimate. And I think there's something about that, being seen by someone. I would have loved it if I could have gone with my secret crush somewhere and I just had a completely honest conversation [with them.]"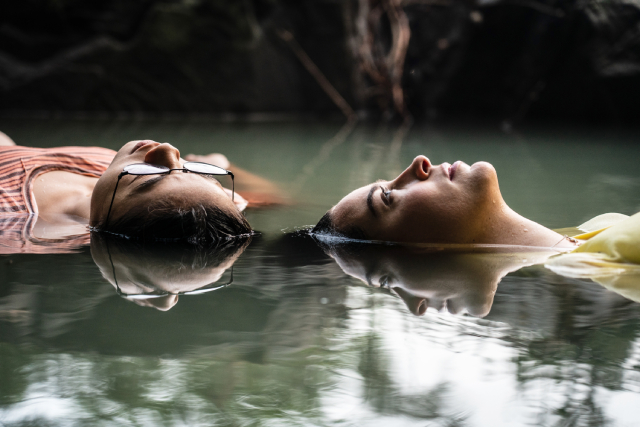 ADVERTISEMENT - CONTINUE READING BELOW
She once again brings up the notion of attention when talking about a scene between Ellie and her father. As they're making dumplings, he finally lets down his walls for the first time, encouraging her to leave town for college instead of staying back to take care of him. It seems it's also a quiet way of telling Ellie that he accepts her sexuality all the while. "Even though they haven't had a habit of ever speaking emotionally, it's about being seen by your parent and suddenly realizing that your parent sees you as someone who has your own individual hopes and dreams," Alice tells Preview.
"And it doesn't have to take the form of a dad, for example, turning to you or being like, 'I understand that you want to go to college and you might like girls.' I don't think things need to be that on the nose. I think sometimes it's just feeling that the person that you love so much actually understands that you're your own person and they're willing to give up the chance to sort of keep you there so they don't have to be scared. They can say 'okay, you're there. I see you.' and they let you go out there where something terrible might happen to you but you're gonna get to live your life. For me, that moment is always very meaningful."
ADVERTISEMENT - CONTINUE READING BELOW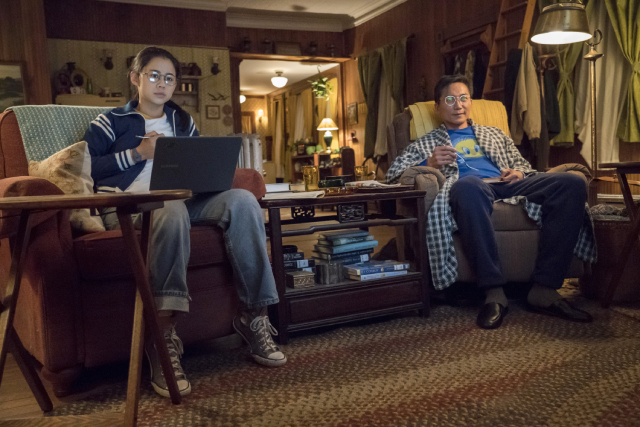 It's as much a story about race as it is a teen rom-com.
15 years after her debut film Saving Face, a romantic drama about the challenges of being queer in a tight-knit Chinese-American community, it seems Alice Wu is sticking to the experience she knows best. More than just a teen flick, The Half of It also examines the difficulties of being Asian-American in a small conservative town. Once again a narrative that unearths the crippling tendrils that inadvertently comes with race. Where Ellie is plagued by racist taunts from schoolmates on a daily basis, her brilliant father, with a PhD in engineering under his belt, has submitted to a stagnant life and a job that doesn't even scratch the surface of his qualifications. All this because the people around them refuse to see or understand them beyond their looks or their accents. Though not a major plot point, Alice Wu succeeds at making this painful reality palpable to its audience.
ADVERTISEMENT - CONTINUE READING BELOW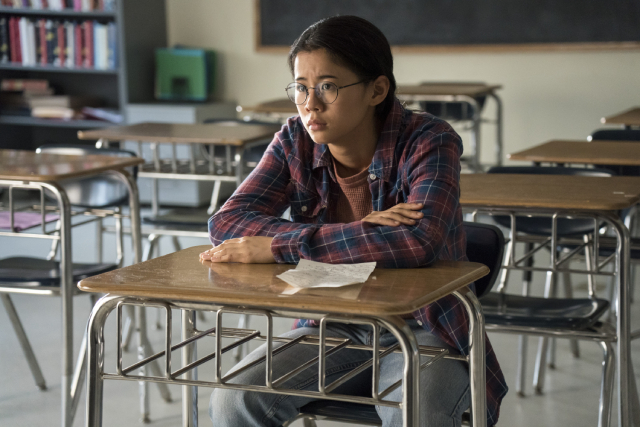 What I Didn't Like About It
It brushes off the act of cheating.
From the beginning of the film, it's established that Aster is stuck in a stale relationship with a clueless himbo jock named Trig. He's a flat character who seems to be more concerned about his looks and his reputation than anything else. Aster never breaks it off between them despite outright pursuing her feelings for Paul (actually Ellie) which only leads to an extra layer of drama once the climax comes. It comes off as if to say that cheating on someone is excusable to some degree if your partner's a dense jackass. Which, although unsightly, still shouldn't be the case.
ADVERTISEMENT - CONTINUE READING BELOW
So Should You Watch It?
The Half of It is an ingenious and delicate teen dramedy that also explores the topics of race, religion, and sexuality. If you're hungry for a light watch still packed with meaning and intent, then Netflix's latest release definitely fits the bill.
Related Stories from Preview.ph
Hey, Preview readers! Follow us on Facebook, Instagram, YouTube, Tiktok, and Twitter to stay up to speed on all things trendy and creative. We'll curate the most stylish feed for you!