Netflix's first Chinese-American animated musical film Over the Moon is finally here and it's certainly as promising as it sounds. A whimsical yet moving fantasy-adventure movie fit for the whole family, the story starts with a young girl named Fei Fei on her quest to prove the existence of the mythical Moon Goddess Chang'e'. To do so, she builds a rocket ship that takes her to a whimsical land inhabited my fantastical creatures.
Sounds fun? Well, that's just the beginning.
Below, we list down four reasons on why you should give Over the Moon a slot on your watch list.
TOP STORY: Why Are We Still Talking About Angel Locsin's Weight Gain?
1. Phillipa Soo is Ultraluminary
Phillipa Soo as the voice to a 9 foot tall mythical goddess? Sounds about right. The actress, who memorably shot to fame last year for her moving portrayal of Elizabeth Schuyler in Hamilton, does a great job at projecting Chang'e's multiple facets, from an all-powerful, sassy, and confident queen of the galaxy, to a vulnerable and broken woman longing for her lost love. Her solo track, Ultraluminary is a definite standout in the film. The song itself is infectious enough, but mixed with explosively colorful visuals and Phillipa's jaw-dropping vocal chops, and you've got yourself a tune worthy of the replay button.
ADVERTISEMENT - CONTINUE READING BELOW
2. It's an uplifiting movie for today's trying times
When we say uplifting, we don't mean it to be a feel-good movie sprinkled with rainbow and fairy dust to put you in a good mood. Quite the opposite actually. Over the Moon's premise starts with the death of a loved one, but more than that, it's a film about allowing oneself to grieve and to eventually move on. Unfortunately, it's an experience the whole world is collectively learning to go through now more than ever. With that said, perhaps the right word to describe Over the Moon would be "hopeful".
"I think that there's a universal loss and grieving, that we're all experiencing right now through this pandemic. But also I think it's a reckoning with what we have to do in order to come together, and that's a big job," Phillipa says during an interview. "Maybe it seems as impossible as building a rocket ship to the moon, but with our communities, with our families, with our passion and inspiration, we can get to those places. We just have to truly believe that we can get there."
ADVERTISEMENT - CONTINUE READING BELOW
Recommended Videos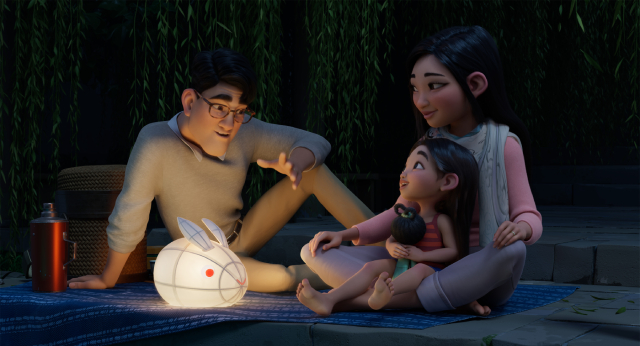 3. It has a full Asian cast
Director Glen Keane revealed during a press interview that they refused to hire non-Asians, from the cast to the animators, and the production crew. "It was as important to do that as it was to go to China and spend time there [to experience] the authenticity of the people and the culture. This film was marinated in that. All of the acting, and the gestures needed to be so true" Glen explained. The director even recalled often looking to the production team when it came to perfecting the nuances in gestures specific to Chinese culture. " It's that kind of careful tuning of the performance so that it was true to an Asian culture that was really important."
ADVERTISEMENT - CONTINUE READING BELOW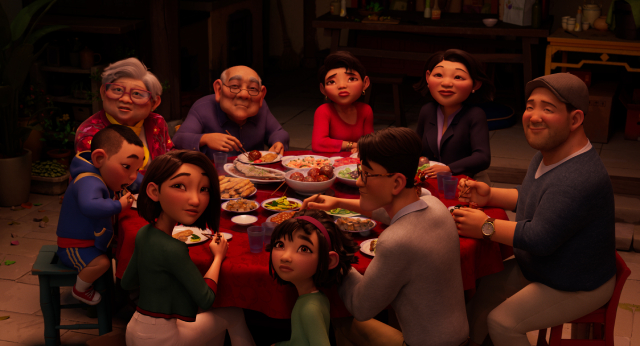 4. The lead voice actress is proudly Pinoy
Chinese-Filipina actress Cathy Ang, a.k.a. Fei Fei's voice actress, lights up when asked about her Filipino identity. With both her parents having immigrated to the U.S. from the Philippines, the young actress has certainly kept up with her Asian roots, so much so that she pegs Over the Moon as part of her personal identity journey. "I'm Asian-American. I'm still figuring out what that really means and how that will translate in the art that I make," said Cathy during a press interview. "[My parents] tried to impart a lot of their culture on me, as I was growing up, and I realized, more so than ever that that's a huge gift. And so, it's made actually a dialogue between my parents and I more exciting because we have new things to talk about."
ADVERTISEMENT - CONTINUE READING BELOW
"My dad is from Ongpin, and my mom is from Nueva Vizcaya. I want to go and visit, and see, and just kind of live around the area for a while because there's so much to learn about other cultures. Even if I am Filipino I want to go there and learn. And so I hope that people can watch the movie and feel the same way about Chinese culture."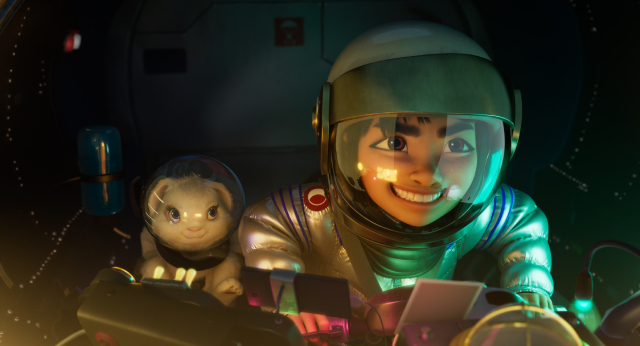 ADVERTISEMENT - CONTINUE READING BELOW
Don't miss Over the Moon exclusively on Netflix this October 16.
Related Stories from Preview.ph
Hey, Preview readers! Follow us on Facebook, Instagram, YouTube, Tiktok, and Twitter to stay up to speed on all things trendy and creative. We'll curate the most stylish feed for you!