In celebration of its 75th year in the business, National Book Store collaborates with seven Filipino design influencers Amina Aranaz-Alunan, Cat Arambulo-Antonio, Cecile Van Straten, Daphne Oseña-Paez, Patty Eustaquio, Rajo Laurel, and Rissa Mananquil-Trillo to launch seven collections of limited edition stationery, accessories, and gift items.
"Their unique styles and design philosophies are reflected in each of their lines," says National Book Store managing director Xandra Ramos-Padilla. "These limited edition items can be gifted to anyone's family, friends, and loved ones, so that everyone can receive and be inspired by the gift of passion."
See below their collections:
Amina Aranaz-Alunan
Amina is a fashion designer, the co-founder of the School of Fashion and the Arts (SoFA), and an entrepreneur, managing the eponymous brand of handcrafted bags, ARANÁZ. "Good design has to be a balance of functionality and aesthetics," she shares. Her line includes a folder set, desk organizers, and file holders, with a colorful pattern inspired by nature.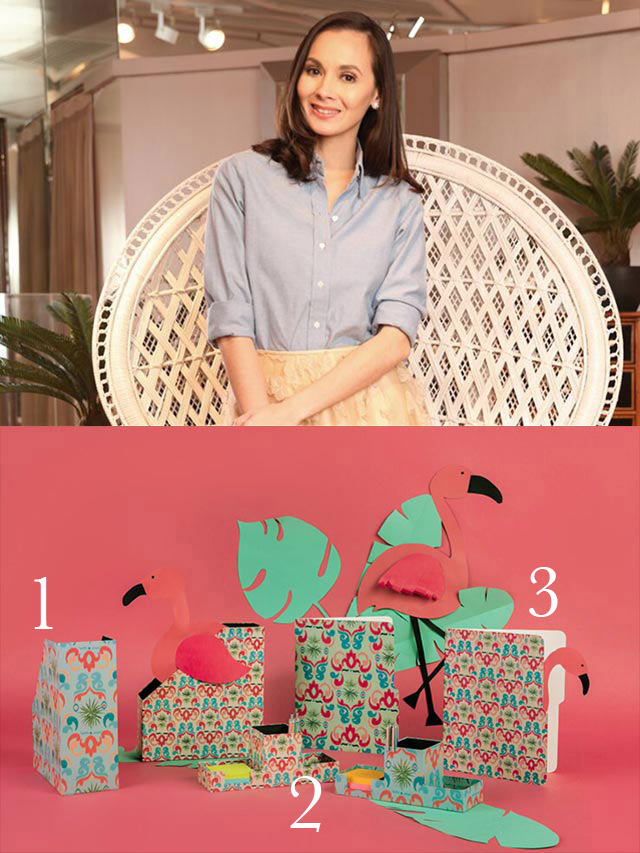 IMAGE Courtesy of National Book Store
(1) Magazine file boxes, P299; (2) Desk organizer, P199; (3) Folder set, P179
Cat Arambulo-Antonio
Cat is a lifestyle writer, a fashion influencer, and the creator of Catastrophe, a chic stationery brand. "I'm passionate about life, in general... and I love empowering women," Cat says. Her line includes gift tags, gift wrappers, and paper bags in a distinctive black-and-white color scheme, which reflects her personal style, and X and O patterns, which symbolize hugs and kisses.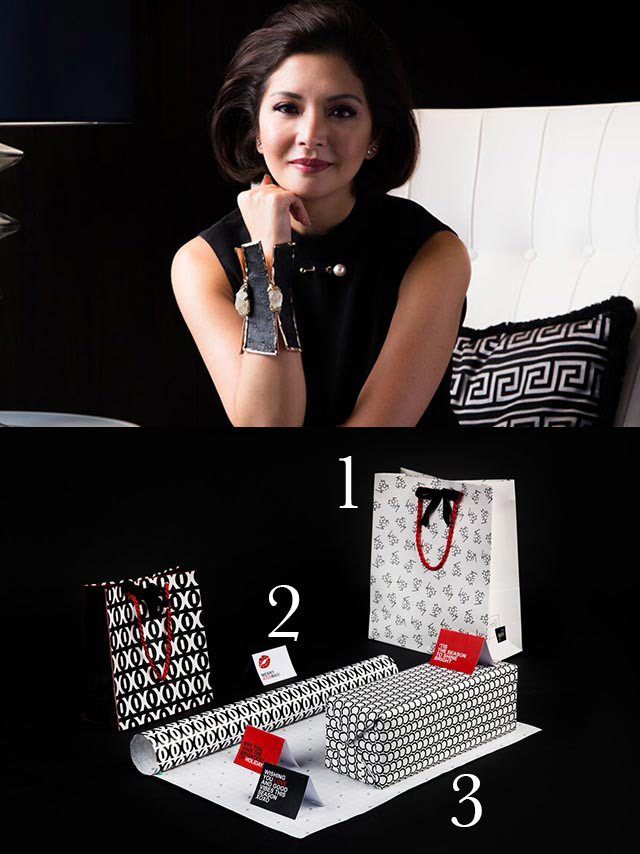 IMAGE Courtesy of National Book Store
(1) Paper gift bags, P55 (small), P85 (large); (2) Folded gift tags, P3.50 each; (3) Gift wrapper, (5 pieces/roll, P99 each)
Cecile Van Straten
Cecile, the woman behind Chuvaness.com shares that she's "always looking for something [she hasn't] seen before." Her line includes the Avenida money envelope, checkbook holders, and nostalgic pouches inspired by vintage photos of National Book Store.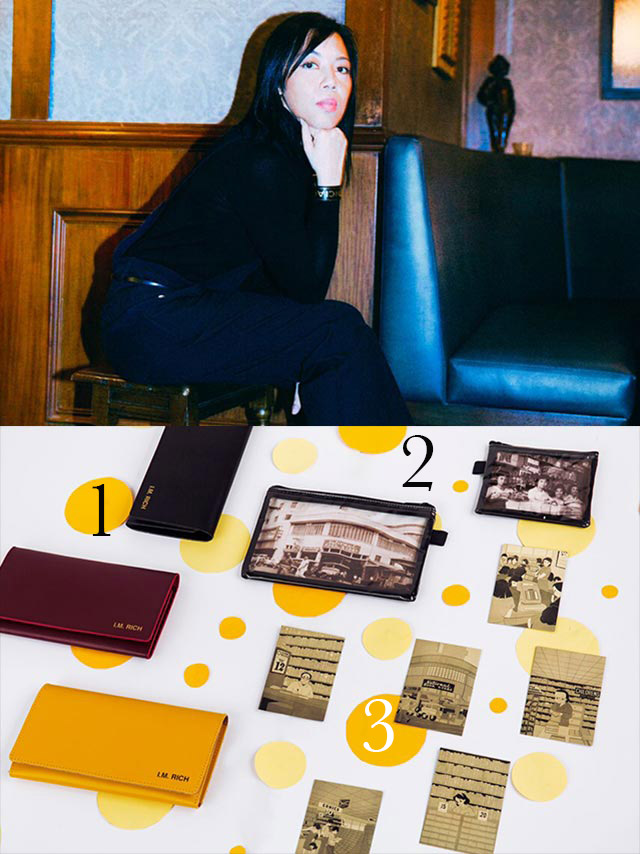 IMAGE Courtesy of National Book Store
(1) Checkbook holder, P499.75; (2) Clearly Nostalgic Pouches, P139; (3) Avenida kraft money envelope in 6s, P75
Daphne Oseña-Paez
Daphne is a TV host and personality, entrepreneur, author, and UNICEF Special Advocate for Children. "Form has to follow function," Daphne says about good design. Her line includes a journal set and pouches which are inspired by tropical life.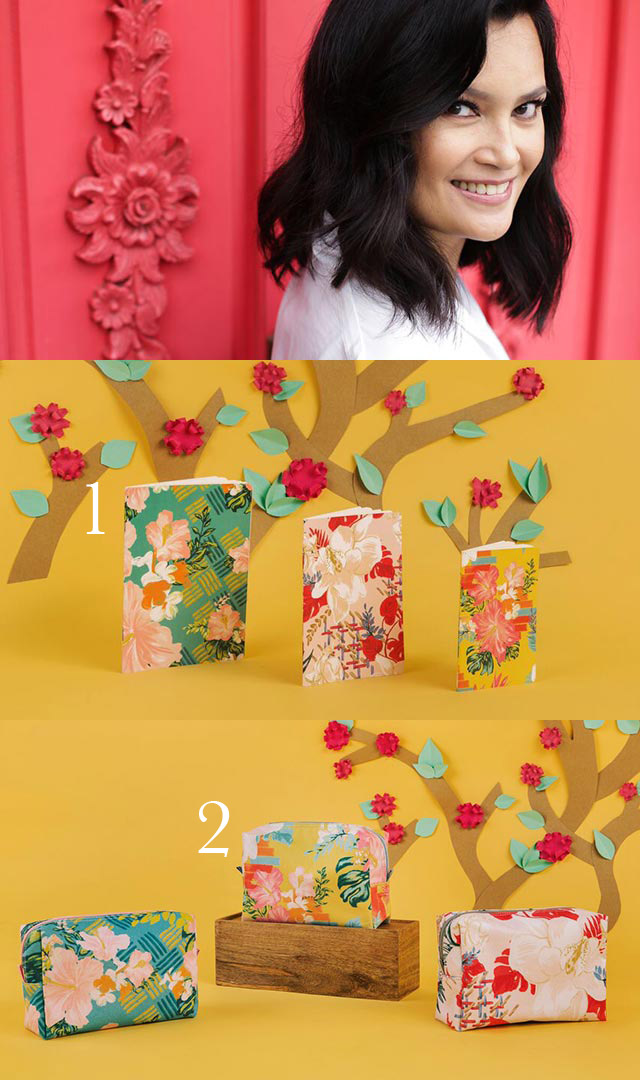 IMAGE Courtesy of National Book Store
(1) Journal Set (3 notebooks, 32 leaves), P195; (2) Floral pouches, P249 each
Patty Eustaquio
Patty is an artist known for her unique approach to sculptures and paintings. She has been the recipient of several awards for emerging artists and has had solo shows in Manila, Taiwan, Singapore, and New York. "I'd say that an element of fun is part of why I am drawn to a designed object", she shares. Her line includes a gift wrapper, a note pad, and a note card set imprinted with her illustrations of the gumamela or hibiscus flower.
ADVERTISEMENT - CONTINUE READING BELOW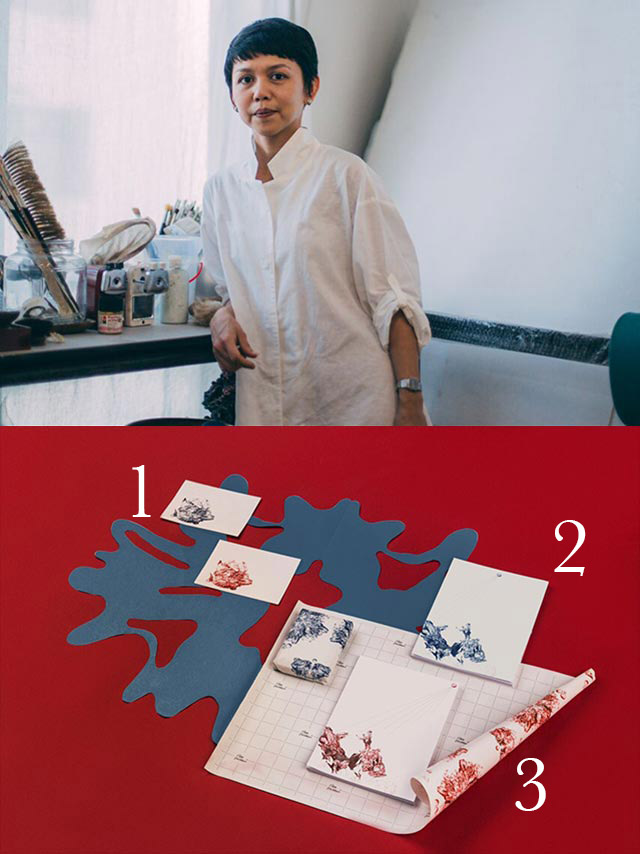 IMAGE Courtesy of National Book Store
(1) Blank Notecards (10 cards, 10 envelopes), P209; (2) Memo Pad (50 leaves, red), P75; (3) Gift wrapper, (5 pieces/roll, P99 each)
Rajo Laurel
Rajo is one of the country's top fashion designers and the recipient of several awards for fashion design and entrepreneurship. "I'd like everyone to have a piece of this experience I've created," Rajo says about his line, which includes a journal, pen set, and tote bag. He created the unique pattern featured on the items by starting with pencil, then pen and ink, then brush strokes, and finally thread and stitching, evoking a handmade and special feel.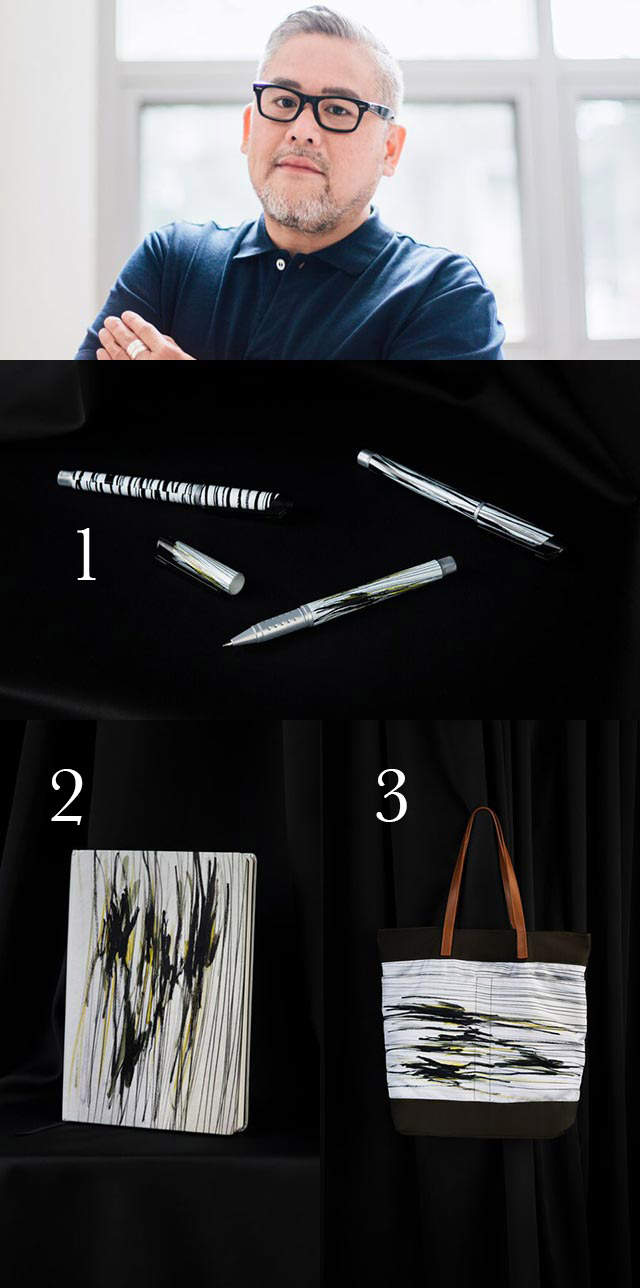 IMAGE Courtesy of National Book Store
(1) 0.7mm Gel pens in 3s, P99; (2) Hardbound dotted journal, P295; (3) Tote bag, P549
Rissa Mananquil-Trillo
Rissa is a beauty columnist, model, and entrepreneur. She co-founded Happy Skin cosmetics, an original brand of skin-caring makeup. Her collection features a pyramid coin purse, triple zip flat pouch, and an origami organizer inspired by the clean, modern, and timeless qualities of Japanese origami. "This stems from the realization that the things I'm passionate about led me to create Happy Skin—and I want to inspire other Filipinos to do the same: to unfold possibilities with your passions."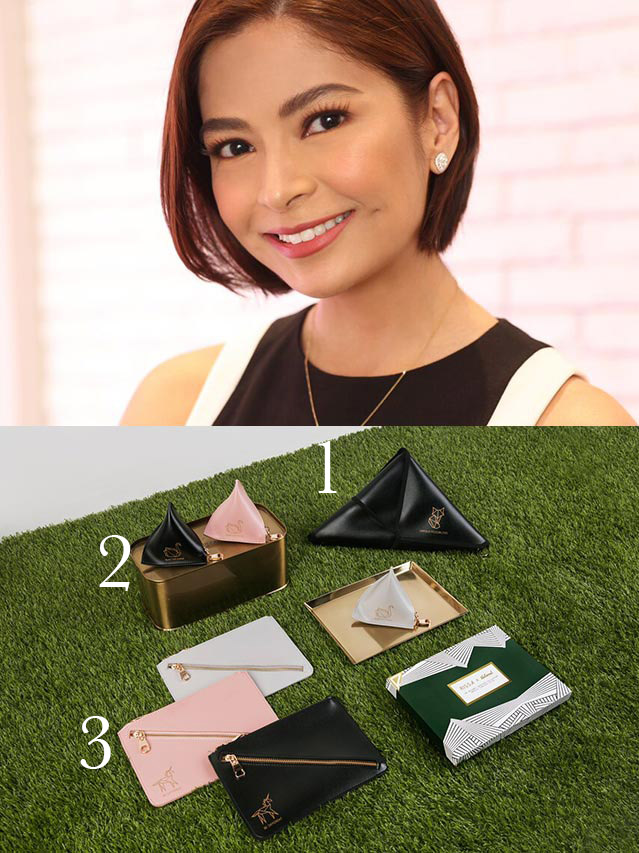 IMAGE Courtesy of National Book Store
(1) Origami organizer, P649; (2) Origami Coin Purse, P199; (3) Flat Pouch, P349
All of these limited edition items will be available starting November 25 in selected National Book Store branches, on their website, and via their delivery hotline 8888-627.