The holidays are right around the corner, so who doesn't love a good rom-com to feel all warm and fuzzy inside? Luckily, Emilia Clarke and Henry Golding's new film, Last Christmas, might just do the trick.
Essentially a girl-meets-boy tale with some mystery and magic, Last Christmas follows the erratic life of Kate (Emilia Clarke), an aspiring singer who also works at a Christmas décor store dressed as one of Santa's elves. She meets Tom (Henry Golding) one day while cleaning the store's window displays, and somehow their lives intertwine for the next few weeks. Kate's personal life starts to unravel as she gets closer to Tom—like her complicated relationship with her family and her current mental state. But despite the emotional roller coaster the film takes you through, it's safe to say that it ends on a very cheery and merry note. Did we mention it features iconic George Michael tunes? And we haven't even talked about the stellar fashion on screen!
ADVERTISEMENT - CONTINUE READING BELOW
If you're still not sure whether it's worth a watch, here's what else you need to know about this unique Christmas flick!
What I Liked About It
The fashion was surprisingly SO GOOD.
Rom-com flicks aren't always the most stylish, but that's definitely not the case for Last Christmas. Emilia Clarke's Kate has a very quirky and lived-in wardrobe that rivals Courtney Love's back in the '90s. She's also got this grungy Saint Laurent vibe circa Hedi Slimane going on with her smudged eyeliner and penchant for platform boots. Kate's outfits are a pleasure to see on screen because they feel cool and not overstyled.
ADVERTISEMENT - CONTINUE READING BELOW
Recommended Videos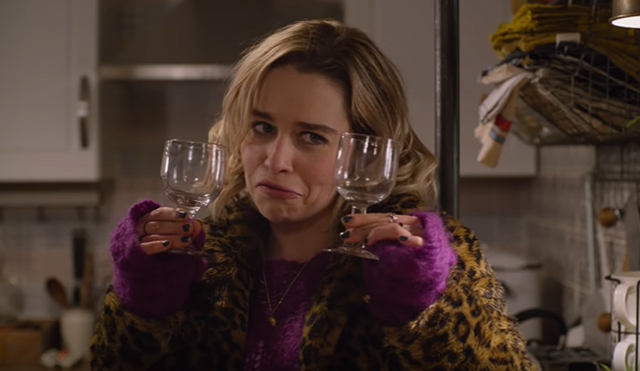 Another character whose style stands out is Michelle Yeoh's shopkeeper aptly named Santa (the movie never reveals her true name, sadly). She's all about chinoiserie and romance but a tad bit over-the-top—think Alessandro Michele's Gucci and her Crazy Rich Asian's character Eleanor Young!
ADVERTISEMENT - CONTINUE READING BELOW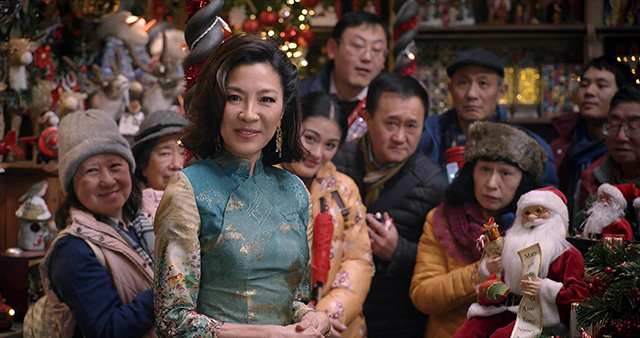 Even Kate's family has an interesting sense of style! Her mother, played by Emma Thompson, flaunts a very early 2000s Michael Kors runway look in layered earthy tones and fur—a nod to an era that's set to come back in vogue sooner than later.
ADVERTISEMENT - CONTINUE READING BELOW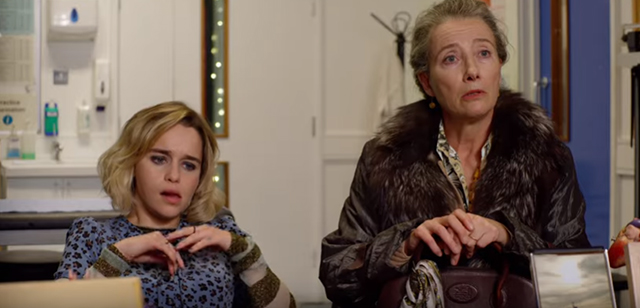 It's funnier than I expected it to be.
Yes, it's technically also a comedy, but not all films in this category have jokes that land. For Last Christmas, they cleverly all do and are delivered in such great timing that you'll find yourself laughing at every one of them.
ADVERTISEMENT - CONTINUE READING BELOW
Emilia Clarke and Henry Golding have amazing chemistry.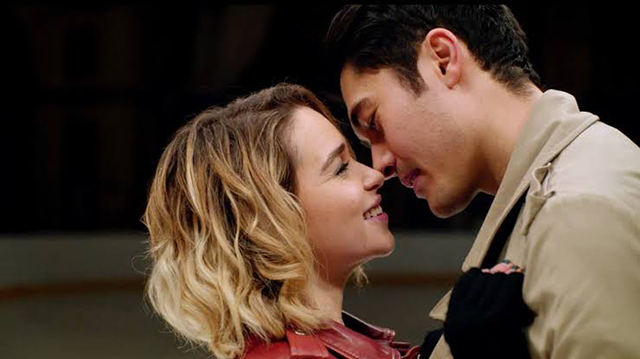 These two actors are charming on their own, so expect it to be even better when they're together on screen. They're probably two of the most likeable lead stars for a rom-com. Kate and Tom are set to melt your heart in the sweetest way possible—and we all know everyone needs that this Christmas season!
ADVERTISEMENT - CONTINUE READING BELOW
The soundtrack is great.
If you're a fan of George Michael and Wham!, then you better make your way to the cinema for this movie. The playlist is incredible and will make you want to sing along from start to finish.
What I Didn't Like About It
The ending is a little corny.
I'm not going to lie, I don't agree with the last big sequence at the end of the film. It felt unnecessary for the story and a little lame for the vibe the movie has been setting up until that point. It could have been executed better and done in a more unexpected way.
The true message of the film is a little unclear.
Though the comedy is stellar, the "moral of the story" gets a little lost in the sea of romance and merriment. When the credits roll, you're left with this giddy feeling of warmth and happiness but that's all there is to it. Sure, there's definitely a deeper storyline beside the romance and laughter, but it doesn't really translate as anything other than lip service.
ADVERTISEMENT - CONTINUE READING BELOW
So Should You Watch It?
Yes! It's a light and heart-warming Christmas flick you can watch over and over again without getting tired. Last Christmas is one of those films you can see with your special someone, family, friends, or all of them combined. It will get you in a festive mood for the holidays for sure.
ADVERTISEMENT - CONTINUE READING BELOW
Catch Last Christmas in theaters nationwide starting Novermber 27.
Hey, Preview readers! Follow us on Facebook, Instagram, YouTube, Tiktok, and Twitter to stay up to speed on all things trendy and creative. We'll curate the most stylish feed for you!