Hours before the second season hit Netflix, the whole cast and crew of Stranger Things gathered for a grand premiere. Members of the media were granted a first look at the Hawkins citizens' new adventures, and model LA Aguinaldo was one of the lucky few. He hung out with the cast and crew of the hit Netflix show and even attended the premiere's after party, and to give us an insider scoop on what happened, Preview talked to LA about all the juicy deets.
Turns out, this was the model's first Hollywood red carpet experience, so he was more than excited. "[The premiere] was insane! I was feeling a mix of emotions—excited, nervous, amazed, and thankful at the same time," he admits.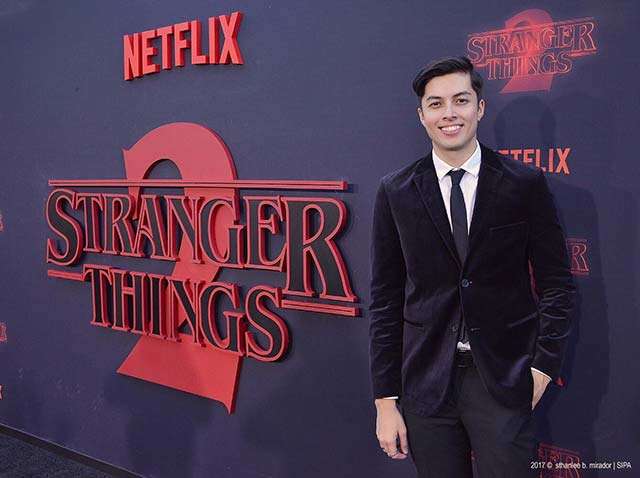 IMAGE Courtesy of LA Aguinaldo
LA was even more excited about the after party, where he got the full Stranger Things treatment. "It was quite intimate. They were very strict with the passes and security. But once you got in, it becomes a whole different world," he describes. "They turned a quad of UCLA into Hawkins, so the vibe was very Halloween meets the '80s."
"Everyone was there—the cast, the Duffer Brothers (the show's producers) and some industry friends. I was literally rubbing elbows with the Duffer Brothers at one point," recalls the model.
ADVERTISEMENT - CONTINUE READING BELOW
Inside, he also took photos with Natalia Dyer, a.k.a. Nancy Wheeler, as well as Joe Keery who plays Steve Harrington in the show. "Natalia was a doll," he gushes, "She was so sweet and lovely. She's now one of my favorites."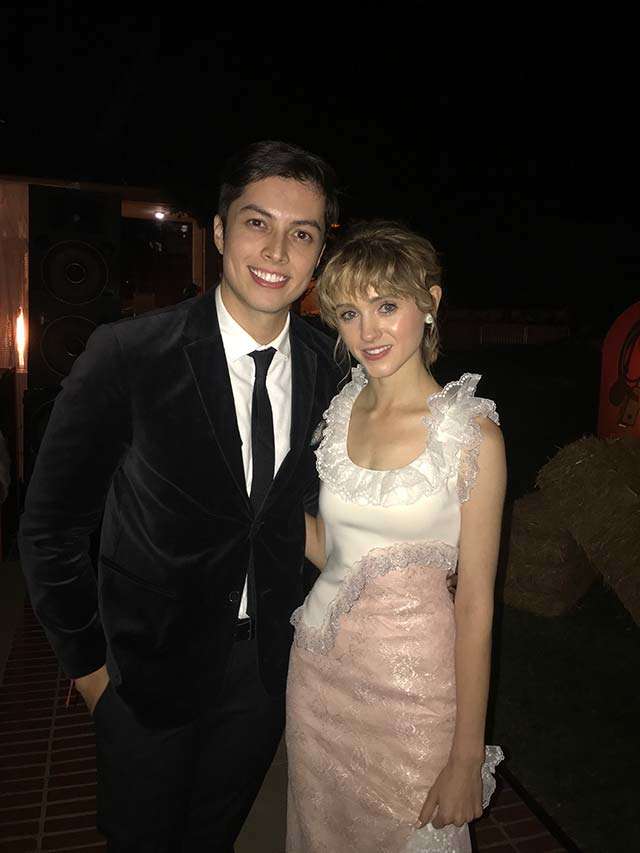 IMAGE Courtesy of LA Aguinaldo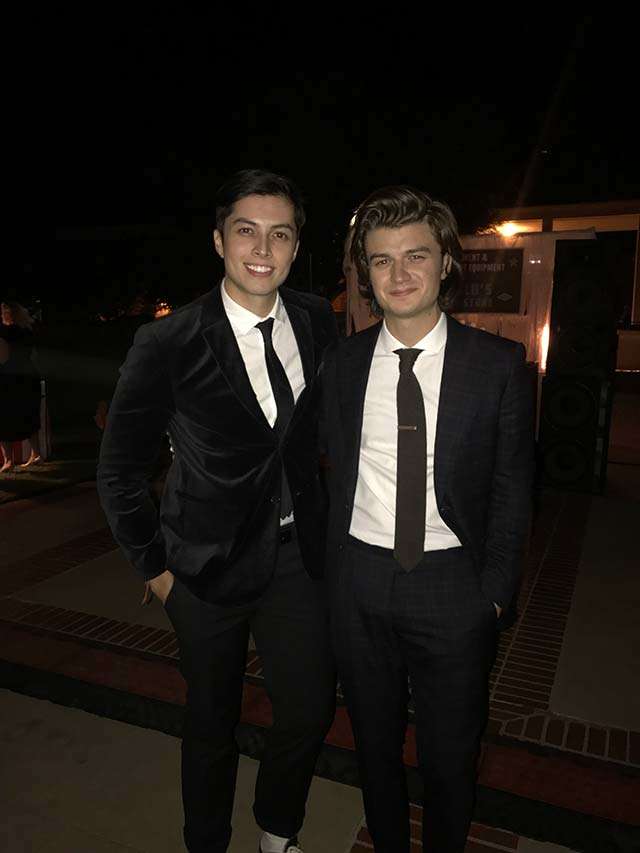 IMAGE Courtesy of LA Aguinaldo
That said, LA reveals that he was most starstruck with Winona Ryder. "She just has a calm, controlled aura, but she was elegant [and playful] at the same time. At the after party, I had multiple encounters with her, and she was very smiley the whole time," the model recalls.
ADVERTISEMENT - CONTINUE READING BELOW
IMAGE Courtesy of LA Aguinaldo
So lucky! What we would do to have a picture with Steve, too.