Aside from K-drama, another thing that Filipinos are unabashedly obsessed with is milk tea. How can it not make anyone go crazy when the sweet, milky drink comes with chewy pearls and a generous serving of extra toppings? Plus, there's a ton of flavors to choose from!
If you think you've seen it all though, there's a new milk tea brand in town and it not only offers delicious milk tea but a unique store experience, too. Philippines, say hello to Kurimi Milk Tea Bar! Located in Loyola Heights, Quezon City, the cafe features a 2D theme, with its white interior outlined in black paint to mimic a cartoon.
K-culture fans will instantly be reminded of Seoul's famous Greem Cafe, which is inspired by the K-drama W: Two Worlds Apart, but now, you don't have to fly abroad to experience it! Check out the Instagrammable space below:
At Kurimi, even the exterior is "drawn," so it'll make you feel like stepping into a storybook!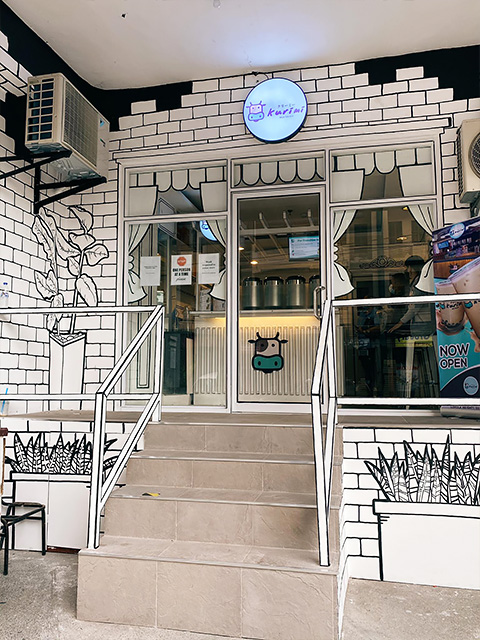 ADVERTISEMENT - CONTINUE READING BELOW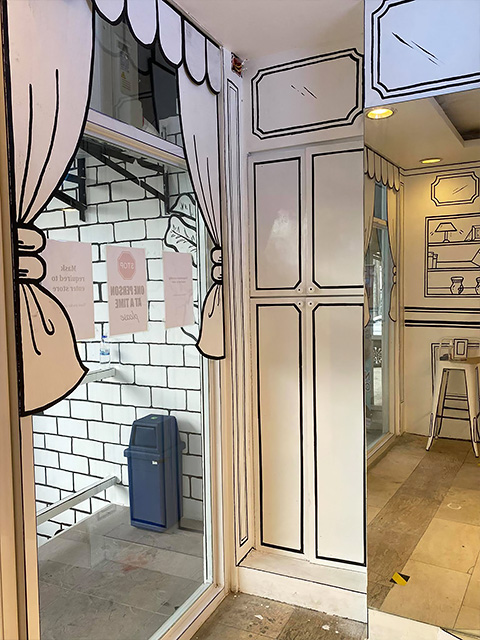 Chairs, tables, and even the refrigerator are painted over to provide the ultimate 2D experience.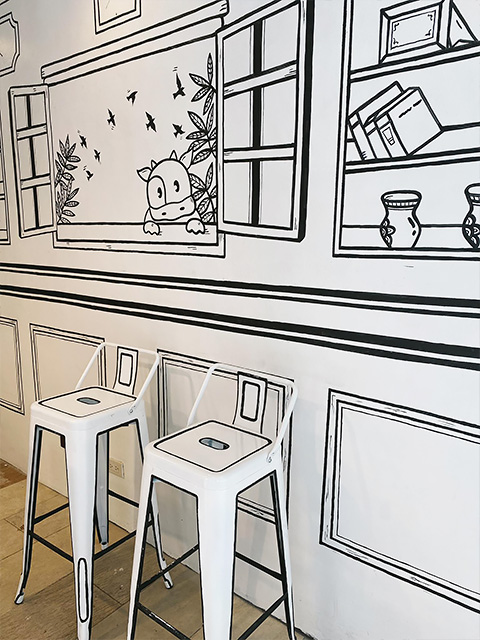 Kurimi Milk Tea Bar is owned by John Chung and Richie Cuna. This branch, in particular, was franchised by Agatha Uvero, then-UAAP courtside reporter for the University of the Philippines, along with her beau, basketball player Paul Desiderio, and her mom, Carol Uvero.
Agatha shared with Preview that setting up the store wasn't complicated, but the lockdown held them back by two months. "We were so excited because it's a Japanese milk tea bar, so it's a little different from the rest of the milk tea brands. We were actually about 80-90% done before the lockdown happened so we got halted a bit, but eventually, when the government regulations got less stricter, we finished everything and made sure we could open when we could," she said.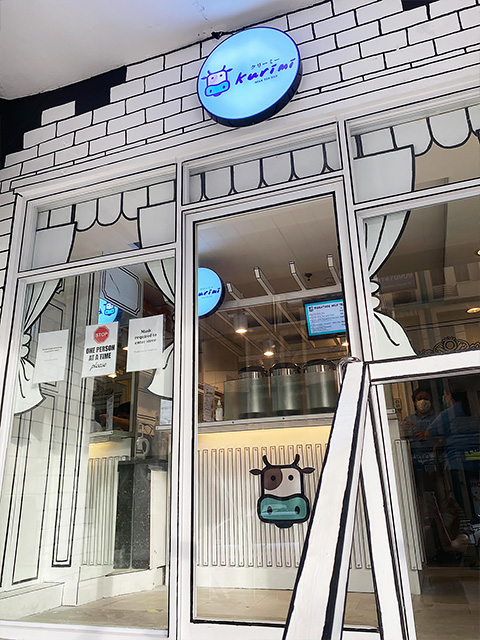 Kurimi offers a wide variety of milk tea-based beverages which are freshly brewed in the morning to ensure the best quality. (Agatha also gushed that their pearls are sooo chewy!)
The Cheesecake series is their bestseller. Must-try flavors include Matcha Cheesecake (R-P105, L-P115), Cheesecake "Chizukeki" Milk Tea (R-P120, L-P135), and Brown Sugar Milk Tea (R-P95, L-P105). The brand currently offers beverages but there's a chance they'll expand to snacks in the future!
ADVERTISEMENT - CONTINUE READING BELOW