Once you've gotten hooked on Kim Seo Hyung there's no getting over this talented actress anytime soon. If you want to know more about her, we first rounded up 10 fun facts any new fan should read about the award-winning star. That said, when you're done with the list, we're sure you'll only want to binge her dramas even more. Good thing all you need to do is read on!
Below are 10 K-Dramas Starring Korean Actress Kim Seo Hyung.
1. Temptation of Wife (2008)
After Goo Eun-jae's husband Jung Gyo-bin cheats on her with her best friend, Shin Ae-ri (Seo Hyung), things only get worse when he tries to kill her too. However, unbeknown to Gyo-bin, Eun-jae survived and is now out for revenge under a different identity.
Also starring: Jang Seo Hee, Byun Woo Min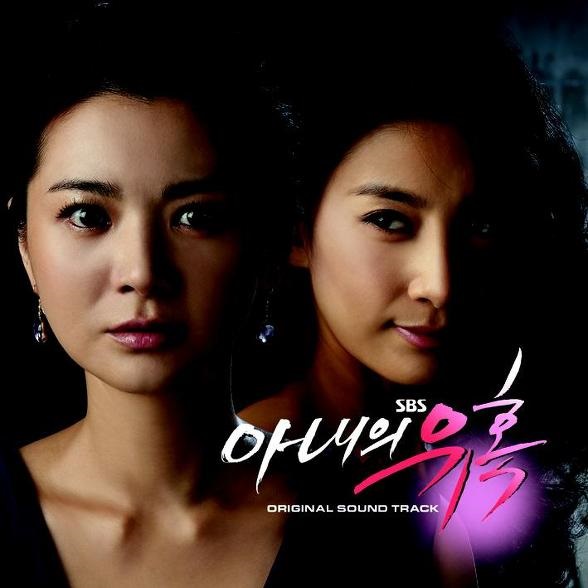 ADVERTISEMENT - CONTINUE READING BELOW
2. History of a Salaryman (2012)
This murder mystery series centers on the death of Chunha Medical Group executive Jin Ho-hae. As the drama progresses, we draw closer to uncovering the individuals responsible for his untimely demise. Seo Hyung plays the show's antagonist, Mo Ga-bi, a manipulative woman who can get anyone to do her bidding.
Also starring: Lee Beom Soo, Jung Ryeo Won, Jung Gyu Woon
3. Empress Ki (2013)
Watch on: Netflix
This epic historical drama centers on the titular Empress Ki. Once a nameless Goryeo-born woman, she rises up social ranks after being taken to the Mongol Empire against her will, and ends up marrying Yuan dynasty emperor Ta Hwan. Empress Ki served as Seo Hyung's first historical drama, playing Empress Dowager Hwang in the series.
Also starring: Ji Chang Wook, Ha Ji Won
4. Assembly (2015)
When Jin Sang-pil gets laid off from work, he becomes the spokesman of the labor union and fights for himself and his colleagues to get their jobs back. His inspiring charisma eventually lands him in the National Assembly as a newly elected member, however, invoking change in the government proves to be difficult when his idealism is tested by the true twisted nature of politics. Luckily for Sang-pil, he meets an ally in the whip-smart Choi In-kyung, who helps him learn the ropes of the game.
Also starring: Jung Jae Young, Song Yoon Ah, Ok Taecyeon
5. The Good Wife (2016)
Based on the American series of the same name, The Good Wife follows Kim Hye-kyung as she resumes her law practice, after a 13 year hiatus, when her husband is arrested for political corruption. Seo Hyung takes on the role of Seo Myung-hee, a co-managing partner at MJ Law Firm.
Also starring: Jeon Do Yeon, Yoo Ji Tae, Yoon Kye Sang
6. The Great Seducer/Tempted (2018)
Watch on: Netflix
Out for revenge, chaebol heir Kwon Si-hyeon makes a bet with his two friends to seduce Eun Tae-hee, a hardworking college student who thinks love is pathetic. The trio's scheme quickly falls apart, however, when Si-hyeon and Tae-hee start to develop real feelings for each other. Seo Hyung plays a doctor named Myung Mi-ri in the melodrama. This is also her first time taking on the role of a mother, specifically to Moon Ga Young's character, Choi Su-ji, one of Si-hyeon's best friends.
ADVERTISEMENT - CONTINUE READING BELOW
Also starring: Woo Do Hwan, Red Velvet's Joy, Moon Ga Young, Kim Min Jae
7. Come and Hug Me (2018)
Watch on: Netflix
Seo Hyung plays the recurring part of a reporter on Come and Hug Me. A romantic mystery drama spanning 12 years, the story revolves around two childhood friends, Yoon Na-moo and Gil Nak-won, who meet and fall in love despite being polar opposites. Their relationship is cut short when a violent tragedy strikes their families, and their bond is severed forever. Each with a new identity years later, they eventually meet again and are finally forced to deal with the love they lost and the trauma that comes along with it.
Also starring: Jang Ki Yong, Jin Ki Joo, Heo Joon Ho
8. Sky Castle (2018)
Watch on: Netflix, Viu, iQiyi
This satirical drama revolves around four housewives living in the exclusive residential area of Sky Castle. Ruthlessly ambitious, the women will stop at nothing to get their children into Seoul National University. Inarguably one of Seo Hyung's most memorable dramas, she plays the role of Kim Joo-young, an academic coordinator and tutor to the residents of Sky Castle, who's both sought after and feared for her cunning and questionable methods. The JTBC series is the second highest rating Korean drama on cable TV of all time.
ADVERTISEMENT - CONTINUE READING BELOW
Also starring: Yeom Jung Ah, Lee Tae Ran, Yoon Se Ah, Oh Na Ra
9. Nobody Knows (2020)
Watch on: Viu
Still haunted by the murder of her friend 19 years ago, the reclusive Detective Young-jin faces another tragedy when Go Eun-ho, a young neighbor who she had gotten close to, falls into a coma after a mysterious accident. With the help of the boy's homeroom teacher, Lee Sun-woo, Young-jin uncovers the truth behind Eun-ho's near fatal fall, and soon realizes there's more to it than what everyone wants her to believe.
Also starring: Kim Sae Ron, Ryu Deok Hwan, Park Hoon
10. Mine (2021)
Watch on: Netflix
This Korean drama follows two wealthy and ambitious women in a conglomerate family as they seek the meaning of true love and joy, all while toppling anyone who dares stand in their way. Among them is Seo Hyung as Jeong Seo-hyun, a cold and calculative heiress who married into a power hungry Hyowon Group, and has since had to supress her sexual identity. In a post-show interview, the actress revealed that she chose to star in the drama for the show's lesbian love story.
ADVERTISEMENT - CONTINUE READING BELOW
Also starring: Lee Bo Young, Lee Hyun Wook, Ok Ja Yeon
Related Stories from Preview.ph



Hey, Preview readers! Follow us on Facebook, Instagram, YouTube, Tiktok, and Twitter to stay up to speed on all things trendy and creative. We'll curate the most stylish feed for you!