K-dramas and Filipinos go hand-in-hand, but Koreans are also known to give the Philippines some love, or at least, a few nudges. Take the case of their numerous K-series, who aren't strangers to our archipelago at all. In fact, several of them have mentioned the country by name!
While context differs for each of these situations–admittedly, sometimes for better or for worse–a casual name drop has caused viewers to do double takes whenever they hear the all-too-familiar word. (And if the context is right, cue the Pinoy pride memes.)
The list of these mentions is seemingly endless, but this one is a start. Here are just a sample of the K-dramas that brandish the Philippine name at one point or another.
LIST: 9 K-dramas that mentioned the Philippines
My ID is Gangnam Beauty
ADVERTISEMENT - CONTINUE READING BELOW
Right off the bat in the 2018 drama, the female lead's father and taxi driver Kang Tae-sik (Woo Hyun) boasts about his daughter–Kang Mi-rae played by Im Soo Hyang–and her studious ways.
"Anyway, she always studies so hard," he told a passenger. "Right after the college entrance exam, she went to the Philippines to study English." But for anyone who caught the show, they'll later find out that this was just a ruse for her to get plastic surgery without her dad knowing.
Koreans are known to flock to the Philippines to learn the English language, so it isn't quite a surprise to hear it in this context. The case is even the same for Gangnam Beauty's male lead Cha Eun Woo, who actually did the exact same thing as a kid!
Little Women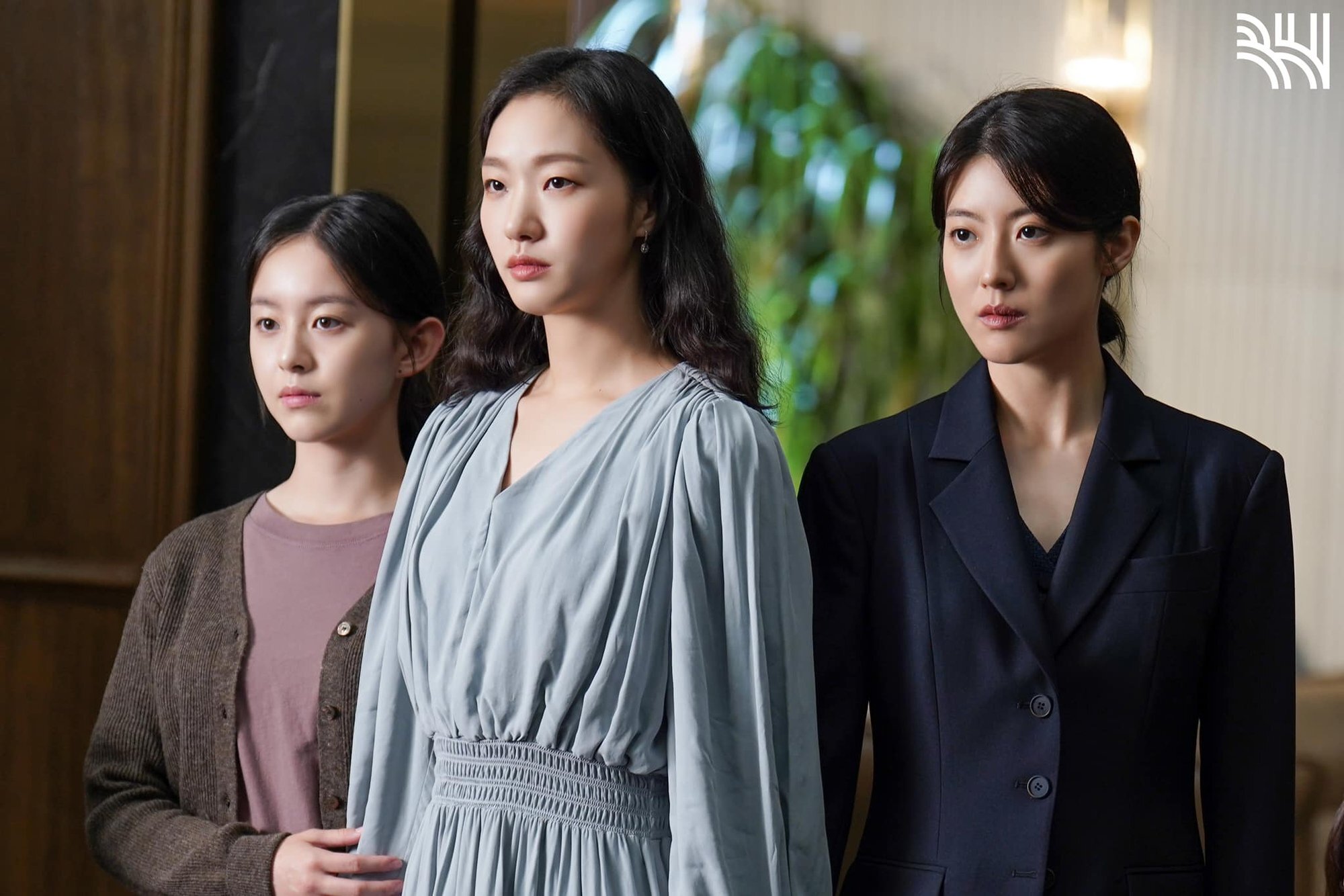 ADVERTISEMENT - CONTINUE READING BELOW
Recommended Videos
The three sisters of the K-drama thriller adaptation of Louisa May Alcott's Little Women are an independent bunch, but not without reason. In the first episode, the series explains that their father was a farmer–of sorts–in the Philippine islands. Later on in the show, their daughters call their mother who fled to the country to join him in harvesting mangoes–unfortunately, much to their chagrin.
Squid Game
ADVERTISEMENT - CONTINUE READING BELOW
The Emmy award-winning series dominated the world in 2021, but not without figuratively dropping by on our side of the globe. In the drama's second episode, gangster and future Player 101 Jang Deok-su (Heo Sung Tae) reveals that his massive gambling debts actually came from the Philippines, with a Filipino gang chasing after him in the scene.
Talking to Preview, the show's director Hwang Dong Hyuk explained that he chose the Philippines because of his "experience of visiting a casino" in the country, and that he thought that Deok-su would definitely lose some big bucks there.
Yumi's Cells
ADVERTISEMENT - CONTINUE READING BELOW
In the second season of the Kim Go Eun-starring series, Ahn Bo Hyun plays Goo Woong, Kim Yu-mi (played by Go Eun)'s second boyfriend. While chatting with her (and on a "bragging" combo) the warm-hearted game developer starts talking about his latest project and its overseas promotion. Lo and behold, he's finding success here in the country, as he tells Yu-mi, "Yes, it's already doing well in Japan and in the Philippines."
Dear My Friends
ADVERTISEMENT - CONTINUE READING BELOW
The 2016 drama kicks off with a Philippine-related plot point! In the pilot episode, Choi Hui Ja (Kim Hye Ja) leaves behind a comfortable life in the archipelago, in hopes of finding some solace back at home. She returns to Korea, where her friends are preparing to attend a reunion. The series' first scenes see Hui Ja embraced by her relatives, asking about her surprise return.
Undercover
ADVERTISEMENT - CONTINUE READING BELOW
Much like My ID is Gangnam Beauty, 2021 spy drama Undercover ticks a box of the usual Philippine name drop: English classes! In episode five, policeman Detective Goo (Park Jin Woo) chats up Park Won-jong (Joo Suk Tae) of the National Intelligence Service about being an investment specialist. During talks about making his fortune flourish, the detective voices out his personal daydream: "If you help me increase my fortune, [I] can go to the Philippines to let my children study English and play golf."
Vincenzo
ADVERTISEMENT - CONTINUE READING BELOW
K-drama's favorite Italian mafia drama Vincenzo didn't just mention the country, but a specific spot as well–Cebu. In episode 15, the director of Ragusang Gallery Jung Do-hee (Lee Hye Jung) hopes to flee to Taiwan, but Kim Young Woong's Park Seo-do is quick to suggest to flock to the Visayan province instead.
Black
ADVERTISEMENT - CONTINUE READING BELOW
The 2017 thriller sees key characters as Korean residents in the Philippines, with many of them tied in the web of the show's mystery. One of them is young Steven Woo (No Tae Yeob), who lives in the country but visited Seoul to see his Korean nanny. His supposedly dead father, Woo Byung-sik (Song Min Hyung), becomes a suspect for a mystery when they discover that he may still be alive after all.
The Uncanny Counter
ADVERTISEMENT - CONTINUE READING BELOW
In just the nick of time before the finale, supernatural series The Uncanny Counter was able to squeeze a special mention for its Filipino viewers. The 15th episode sees the evil spirit-hunting squad called the "Counters" finds Son Ho Jun's Oh Jeong-gu in their circle, but with a little doubt. Kim Sejeong's Do Ha-na is ready to vouch for him, though, as she says that she's "been on a business trip in the Philippines with his team before."
Related Stories from Preview.ph
Hey, Preview readers! Follow us on Facebook, Instagram, YouTube, Tiktok, and Twitter to stay up to speed on all things trendy and creative. We'll curate the most stylish feed for you!