Ever since her acting debut in 2018, Jeon Jong Seo's career has only been slowly but surely climbing towards success. Having so far played the lead roles in two award-winning thriller films, this phenomenal actress will leave you intrigued with her astounding talent and impressive accomplishments, of which she was able to bag early in her career. She's definitely one to look out for, most especially in the upcoming Korean remake of the Spanish TV drama Money Heist, and the Hollywood film Mona Lisa and The Blood Bath.
If you're keen to learn more about the actress, then we've got you covered.
Below are 10 fun facts that you need to know about Jeon Jong Seo.
ADVERTISEMENT - CONTINUE READING BELOW
1. She's a Cancer.
Jong Seo was born on July 5, 1994 in Seoul, South Korea. At 26 years of age, the actress has been charming viewers with her youthful and charismatic image.
2. She used to live in Canada.
Jong Seo and her family migrated to Canada during her younger years, spending part of her childhood on the other side of the globe. She studied in the country throughout her middle school education, before returning to Korea for high school.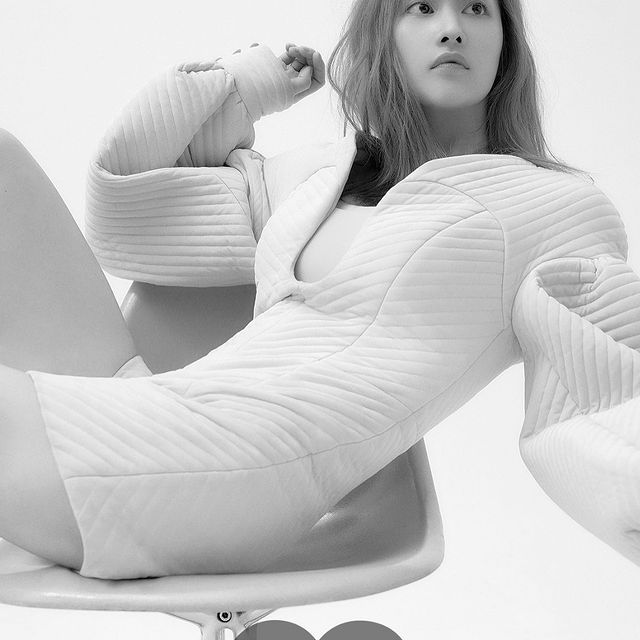 CONTINUE READING BELOW
Recommended Videos
3. She took up Film in university, but dropped out a year later.
Having been admitted to Anyang Arts, a high school specializing in drama and film, Jong Seo undoubtedly fell in love with the craft as a teenager. Because of this, she proceeded to take up a major in film at Sejong University. Her stay in the college was short-lived, however, as she did not take interest in the kind of lectures that the school provided, so she came to a decision to stop after her first year. Despite doing so, Jong Seo was still determined to practice her acting abilities, so she opted to take private acting classes instead.
4. She landed her first role just three days after signing with her talent agency.
Determined to become an actress, Jong Seo had already been contacting several talent agencies over the course of her training and preparation. In fact, it took about a couple of years of endless searching and phoning potential agents before she finally got signed with her present talent agency, My Company. Just three days after officially making ties with them, she found herself at her very first open audition for the role of Hae-mi in the psychological thriller film Burning. With luck on her side, she was casted for the project on her very first try. That said, she was able to make her acting debut in 2018 with the would-be multi-award-winning film, alongside Yoo Ah In and Steven Yeun, no less.
ADVERTISEMENT - CONTINUE READING BELOW
Burning's director, Lee Chang Dong, praised the rookie actress in an interview with Cinema Scope, "Jeon Jong-seo has no prior experience in acting, and this was actually her very first audition. Perhaps I was unconsciously drawn to the fact that everything was a 'first time' for her. Also, she has a face that makes people wonder what she's feeling and thinking. I think that made her a good fit for Hae-mi's character."
ADVERTISEMENT - CONTINUE READING BELOW
Despite portraying a character that was initially difficult to read, Jong Seo eventually realised how much the free-spirited, off-the-wall character resonated with her. In an interview with Close-up Culture, she described Hae-mi: "She is both a weak and strong character. A person who is dominant and independent while simultaneously being anxious, lonely and alienated – just like anyone who has endured intense hurt and struggle. She is stout and always trying to take one step forward each day of her life."
ADVERTISEMENT - CONTINUE READING BELOW
5. Jong Seo was left to act freely in the mystery thriller movie "The Call."
A project she initially decided to star in because of her mere admiration for Bargain, a film rookie director Lee Choong Hyun is best known for, The Call became an avenue for the actress' skills to further blossom. In fact, Choong Hyun opted not to direct every scene Jong Seo did, in order to gauge her acting style and further maximize her abilities for the film. That said, she was left to act freely on her own, and received notes only when needed. "That's what he did until the end of filming, and our teamwork was really good. Since he's a director with insight about me, I also trusted him," she said in an interview with Sports Kyunghyang.
The Call, which also starred Park Shin Hye, went on to receive two nominations at the 57th Baeksang Arts Awards. Jong Seo notably won her nod for Best Film Actress in the awards show.
ADVERTISEMENT - CONTINUE READING BELOW
6. You can see more of her personality during her guesting on the variety show "Knowing Bros."
Jong Seo appeared on Knowing Bros' 220th episode along with other guest-stars Kim Sung Ryoung and Park Shin Hye in March 2020. With challenges in line for her to accomplish, Jong Seo never failed to channel her irresistible charms and quick wits on reality television.
ADVERTISEMENT - CONTINUE READING BELOW
Watch The Call leading ladies Jong Seo and Shin Hye as they play the whisper challenge below!
Set within a classroom-inspired studio, Jong Seo also did not disappoint the show's comedy-loving viewers as she unleashed her true and carefree self in the fun-filled episode.
7. Money Heist's Korean Adaptation will be her first-ever drama production.
ICYMI, Jong Seo was casted for a lead role in Korean adaptation of the famous Netflix crime series Money Heist. If you're an avid fan of the original Spanish telenovela, then you must know how suave Ursula Corbero portrayed Tokyo's reckless and impulsive demeanor. We have no doubts Jong Seo can execute a performance that's just as enthralling, after seeing her previous impressive performances in Burning and The Call. That said, we just can't wait to see what she has in store for us this time around.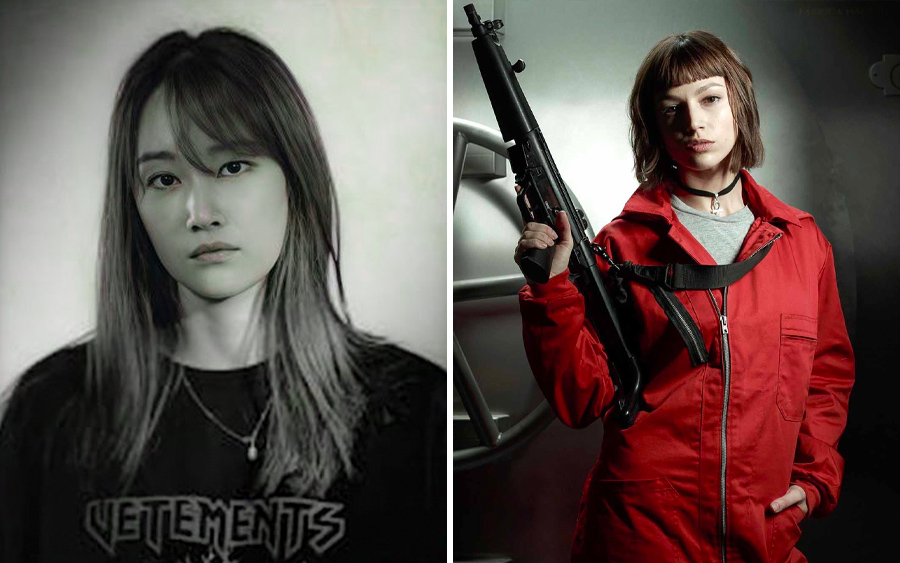 ADVERTISEMENT - CONTINUE READING BELOW
Check out the full cast of the Korean Money Heist, and where you may have seen them before, here.
8. Jong Seo is set to make her Hollywood debut in the film "Mona Lisa and The Blood Moon."
There's no denying Jong Seo has been making a name for herself in SK's entertainment industry. But did you know that she's slowly building her presence internationally, too? Thanks to her impressive debut performance in Lee Chang Dong's Burning, Director Ana Lily Amirpour personally reached out to the actress to audition for a leading role in her upcoming film, Mona Lisa and The Blood Moon. She just finished filming the psychological thriller with international stars Kate Hudson, Craig Robinson, and Ed Skrein last March 20, and we're more than ready to watch her grace the big screen once again with her impeccable acting abilities.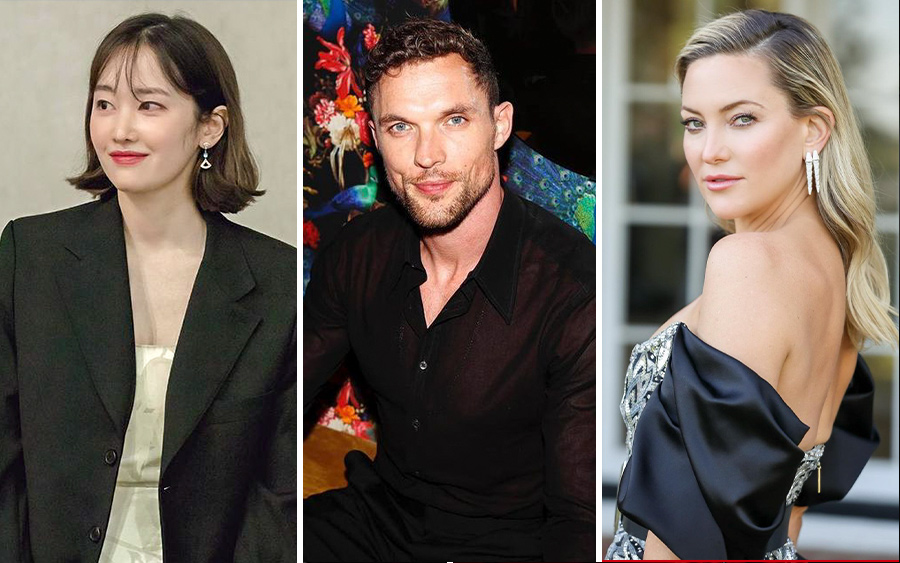 ADVERTISEMENT - CONTINUE READING BELOW
9. Jong Seo's official international name is Rachel Jun.
Landing the lead role to a Hollywood film comes the need to make ties with an agency based in the area. Home to world-famous stars like Mariah Carey, Benedict Cumberbatch, and Channing Tatum, American agency United Talent Agency (UTA), managed and coordinated aspects of her stay in America over the course of the film's production, after Jeong Seo officially signed with them. They even helped her decide upon her present international name Rachel Jun.
10. Her official Instagram is @jeonjongseo_official
Rest assured you won't miss out on the rising star's present and future endeavours once you give Jong Seo and her talent agency a follow on Instagram @jeonjongseo_official and @mycompany_official.
ADVERTISEMENT - CONTINUE READING BELOW
Preview is now on Quento! Click here to download the app for iOS and Android and enjoy more articles and videos from Preview and your favorite websites!
Related Stories from Preview.ph
Hey, Preview readers! Follow us on Facebook, Instagram, YouTube, Tiktok, and Twitter to stay up to speed on all things trendy and creative. We'll curate the most stylish feed for you!