Tall, handsome, and versatile, South Korean actor Jang Ki Yong is pure leading man material. Avid K-drama fans need no further convincing, but if you're not so familiar with the Hallyu heartthrob yet, it's not too late! For starters, we already wrote about the 10 things every new fan needs to know about him. And this time around, before you fall head over heels for him in his two upcoming dramas this 2021 (alongside Song Hye Kyo, and Lee Hye Ri), we're rounding up a list of K-dramas that demonstrate the 28-year-old's undeniable acting chops.
1. Schoolgirl Detectives (2014)
Alternatively titled Seonam Girls High School Investigators, this teen mystery series centers on a misfit group of five students who form a detective club in pursuit of solving issues within the institution, which include bullying, abortion, and suicide. At the center of it all is Ahn Chae-yul, a brilliant student sent by her parents to a less-competitive public school after failing her entrance exam for a top-rated academy. Ki Yong, plays Ahn Chae-joon in the show, Chae-yul's genius older brother.
ADVERTISEMENT - CONTINUE READING BELOW
Also starring: Jin Ji Hee, Kang Min Ah, Lee Hye Ri, Stephanie Lee, Lee Min Ji
2. The Liar and His Lover (2017)
Watch on: Netflix
Kang Han-gyul is the composer and music producer of a famous rock band named Crude Play. After spiraling into depression, he changes his identity and crosses paths with Yoon so-rim, a high school student with a gifted singing voice. As they find themselves falling for each other, will Han-gyul's past and his real identity put a dent to their blossoming relationship? A supporting actor in the series, Ki Yong plays Ji In-ho, Crude Play's drummer and rapper.
Also starring: Lee Hyun Woo, Joy, Lee Jung Jin
3. Confession Couple (2017)
Watch on: Viu
Once happy and in love, 38-year-olds Choi Ban-do and Ma Jin-joo have now grown to resent each other after marrying at a young age. Where Ban-do constantly struggles at work, Jin-joo feels abandoned by him all the while. After reaching a breaking point in their relationship, the pairs wake up the next day only to find themselves back to their 20-year-old university selves when they first met. Uncertain of how much time they have, Ban-do and Jin-joo attempt to change their miserable future by making different choices while in their past.
Also starring: Jang Na Ra, Son Ho Jun, Heo Jung Min
4. My Mister (2018)
Watch on: Netflix, Viu
My Mister centers on three middle-aged brothers, particularly Park Dong-hoon, an engineer whose personal life falls apart after he learns of his wife's infidelity. Stoic and distraught, he crosses paths with Lee Ji-an, a struggling young woman in her 20s who ends up drawn to his charms. Together, the two develop a close bond and help each other to be happier. Ki Yong portrays a loan shark in the series named Lee Kwang-il, who also happened to like Ji-an when they were young.
Also starring: IU, Lee Sun Gyun, Jang Ki Yong
5. Come and Hug Me (2018)
Watch on: Netflix
A romantic mystery drama spanning 12 years, Come and Hug Me starts with two childhood friends, Yoon Na-moo and Gil Nak-won, who meet and fall in love despite being polar opposites. However, their relationship is cut short when a violent tragedy strikes their families and their bond is severed forever. Each with a new identity years later, they eventually meet again and are finally forced to deal with the love they lost and the trauma that comes along with it.
ADVERTISEMENT - CONTINUE READING BELOW
Also starring: Jin Ki Joo, Heo Joon Ho
6. Kill It (2019)
Watch on: Viu
When police detective Do Hyun-jin suspects veterinarian Kim Soo-hyun to be a serial killer, her investigation soon leads her to an unexpected discovery that changes both of their lives. Though reluctant to team up, the two work together to unearth the mysteries of their past that continue to bind them.
Also starring: Nana, Roh Jeong Eui, Lee Jae Won
7. Search: WWW (2019)
Watch on: Netflix, Viu
After being fired from Unicon for igniting a national controversy, the brazen Bae Ta-mi is offered a job by her previous company's rival, Barro. There, she's challenged to turn it into South Korea's number one web portal, all while dealing with a co-worker set on antagonizing her, and a man eager to romance her every step of the way.
Also starring: Im Soo Jung, Lee Da Hee, Jeon Hye Jin
ADVERTISEMENT - CONTINUE READING BELOW
8. Born Again (2020)
The intertwined lives of a detective, an ill bookshop owner, and a serial killer end in tragedy in the 1980s. Years later, the trio is reincarnated into modern-day Seoul. As their paths inevitably cross once again, can they keep their disastrous history from repeating itself?
Also starring: Jin Se Yeon, Lee Soo Hyuk, Jung In Kyum
9. My Roomate Is a Gumiho (Coming this 2021)
This upcoming webtoon-based drama centers on Lee Dam, a 22-year-old college student who accidentally swallows the marble of a male gumiho (mystical fox) named Shim Woo, who had been close to making himself human. According to Soompi's full synopsis, "If a human swallows the marble, they can only live for one year, and the marble will break, preventing the gumiho from becoming human. As a result, Shin Woo Yeo suggests that the two live together, beginning their unexpected romance."
Also starring: Lee Hye Ri, Kang Han Na, Kim Do Wan, Bae In Hyuk
ADVERTISEMENT - CONTINUE READING BELOW
10. Now, We Are Breaking Up (Coming this 2021)
Love, drama, and everything else in between ensue when the worlds of a fashion label's stylish design team manager and a wealthy freelance photographer collide. Set to air in the second half of 2021, the drama will be produced by SBS, to be helmed by director Lee Gil Bok (My Love from the Star, Vagabond, Dr. Romantic 2)
Also starring: Song Hye Kyo, Choi Hee Seo, Kim Joo Heon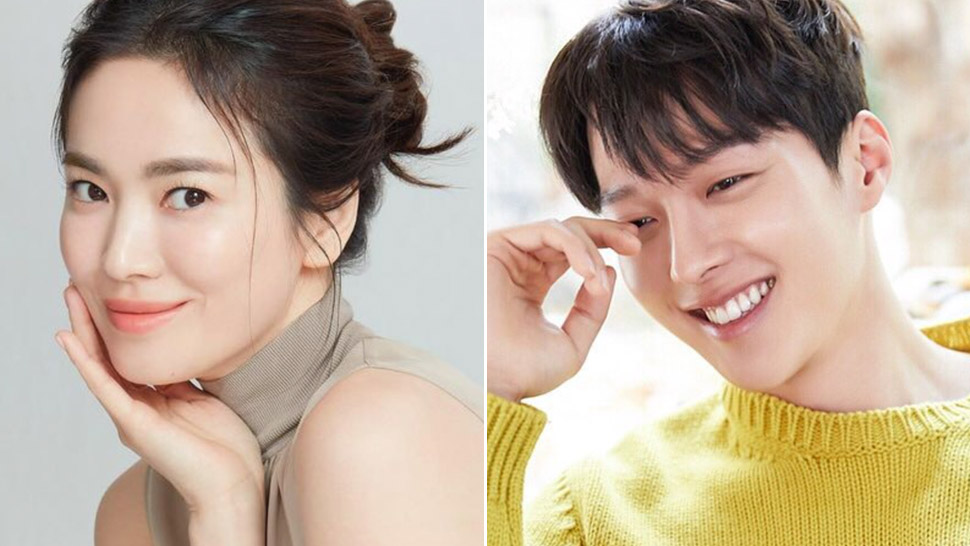 ADVERTISEMENT - CONTINUE READING BELOW
Related Stories from Preview.ph
Hey, Preview readers! Follow us on Facebook, Instagram, YouTube, Tiktok, and Twitter to stay up to speed on all things trendy and creative. We'll curate the most stylish feed for you!