There's no denying that TikTok is the app that took 2020 by storm. While the global pandemic has hit the brick and mortar businesses hard, TikTok has flourished online and gained millions of users over the quarantine period. That said, it comes as no surprise that Instagram's latest feature is a move to acquire a slice of that pie too!
Introducing Reels, the newest Instagram feature that allows you to edit and stylize quick 15-second videos through Instagram's camera function.
ADVERTISEMENT - CONTINUE READING BELOW
A sample Reel by fashion blogger and entrepreneur Aimee Song.
The update was announced last night and has currently been rolled out in 50 countries. It should appear once you open your camera within Instagram. Instead of seeing your typical "Live" and "Boomerang" buttons, you'll be seeing the "Story" and "Reels" buttons instead.
Related Stories from Preview.ph
If you aren't familiar with TikTok, the app allows you to create snappy and timed videos within the platform itself. Reels actually works in a very similar way, so you don't need to leave Instagram at all to create fun videos. Here's everything you need to know about Reels:
1. It's a one-stop shop for editing videos and includes an audio library, text options and layouts, and even AR effects to make your clips pop.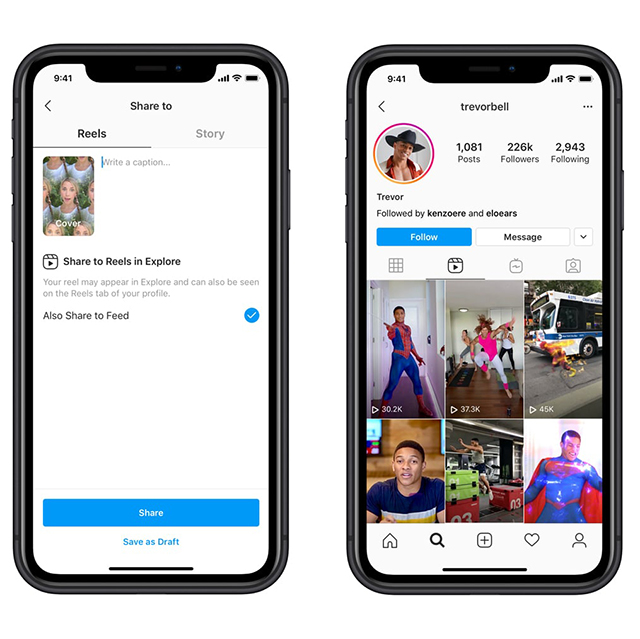 It also works similar to TikTok where there's a timer and countdown function so you can easily shoot and edit clips. Not to mention, you can also speed up your clips or slow them down as desired. There is also a progress bar at the top of the screen so you can check if you're way past the 15-second mark.
2. You can share your Reels videos on your feed just like IG TV. A Reels tab will also be found on your profile so people can easily check out your vids there.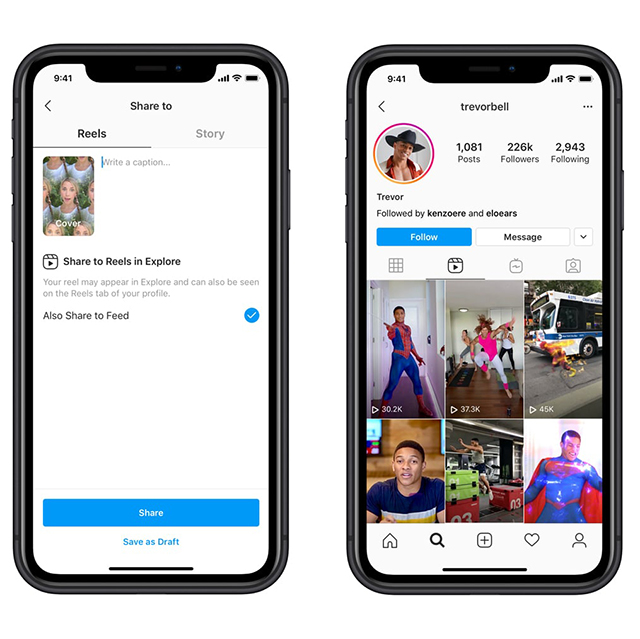 ADVERTISEMENT - CONTINUE READING BELOW
It's as easy as swiping right on your profile to toggle between your feed, Reels, and IGTV. Talk about seamless integration!
3. Reels is a great way to get discovered on Instagram's explore page.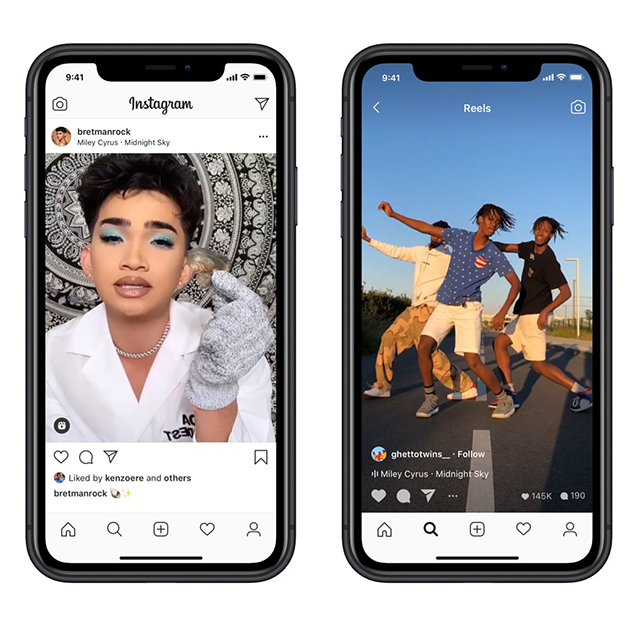 With Instagram's algorithm for both popular posts and those with hashtags, your published Reels have a high chance of reaching users that don't follow you. The explore page will also be updated with a Reels feed so you can see featured, trending, and other videos customized according to your interests. Instagram will also notify you if your Reels lands on their "Featured" tab.
ADVERTISEMENT - CONTINUE READING BELOW
With the controversy surrounding TikTok in the U.S., President Donald Trump hopes to ban the app by September 15 if the Chinese-owned company isn't sold or co-owned by an American corporation. This is due to the app's "shady privacy policies" and suspicious ties with the Chinese government. Influential American TikTokers fear the platform's closure and has prompted them to look for options to share their content elsewhere online. So Instagram's move is definitely a strategic one as it hopes to lure in the predominantly Gen Z user base their competitor has attracted.
When Instagram launched IG Stories, rival Snapchat was greatly affected by the update and its user and business growth declined dramatically. Meanwhile, IG TV has proven to be a competitive platform versus YouTube for its auto-play nature and because longform horizontal videos are now allowed with the feature's auto-rotate function.
If you've observed online user behavior through the years, it's clear that people prefer to stay within one app to do everything versus switching through multiple applications. Though the future of TikTok remains uncertain, Reels looks like an update fashion girls would love, as proven by Instagram's Director of Fashion Partnerships, Eva Chen, and her stylish Reels.
ADVERTISEMENT - CONTINUE READING BELOW
While TikTok's charm lies is its snappy Vine-like humor, unfiltered creative videos, Instagram attracts a wide range of users who post everything from fashion and beauty, to travel and other interests. We can't wait to try out Reels once the update is made available locally!
Hey, Preview readers! Follow us on Facebook, Instagram, YouTube, Tiktok, and Twitter to stay up to speed on all things trendy and creative. We'll curate the most stylish feed for you!