I suppose you could call me a cruise virgin. All of my cruise knowledge I only know from movies and television—which isn't much, really. Aside from the harrowing thought of being out at sea for two nights, I was looking forward to seeing what the big fuss about cruises was all about.
Luxury travel
As part of the Genting Dream Cruises Fly & Cruise Deal (from US$350 to US$543 per person depending on the length of the cruise) of Dream Cruises and Singapore Airlines, we were able to enjoy the special FlyCruise package, which includes roundtrip airfare, gratituity fee, port changes, and airport taxes. For the two-night cruise, we would be going to Bintan Island in Indonesia for a day.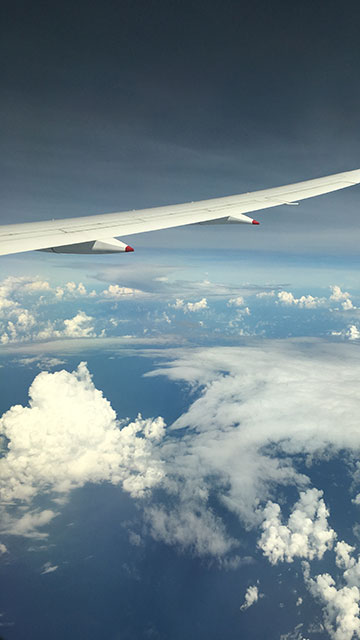 From Manila, we flew to Singapore where the Genting Dream, Genting Cruise Lines' inaugural ship, is docked at the Marina Bay Cruise Centre. Prior to checking in at the counter in NAIA Terminal 3, we were asked to fill out a luggage tag that we would affix on our bag. The FlyCruise service allows for stress-free traveling as you only need to check-in your bag at the airport and they'll deliver it straight to your cabin. You also get access to the Changi Lounge at the new Jewel Changi Airport, where you can have a filling lunch at the complimentary buffet after you get past immigration.
ADVERTISEMENT - CONTINUE READING BELOW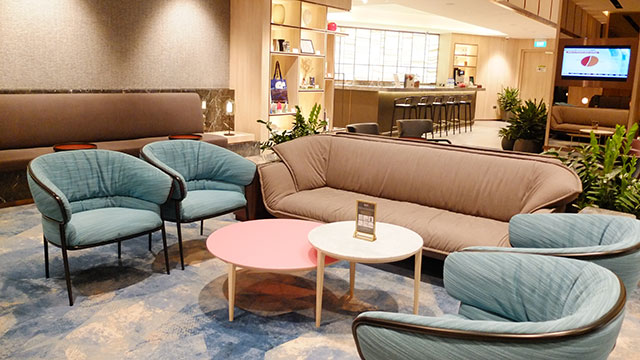 All aboard
Once we were done with lunch, we were already given our cabin keys before we boarded the bus that would take us to the dock. Once at the Marina Bay Cruise Centre, embarkation was fast and easy as we weren't lugging around our baggage and we were already checked in. Once onboard the ship, we were directed to our designated emergency assembly areas (so we would know where to go in case of an emergency) before being allowed to head to our cabin.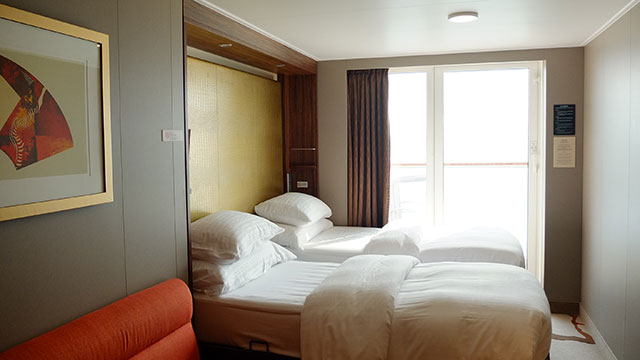 My bag was already in front of my cabin even before I arrived. The Balcony Stateroom we were staying in was definitely more spacious than I had initially expected. The twin bed setup didn't feel cramped—I was rooming with Gael Hilotin of The Pinay Solo Backpacker—so that was a relief. Even the bathroom was quite spacious with a large mirror and ample counter space for your multi-step skin care routine.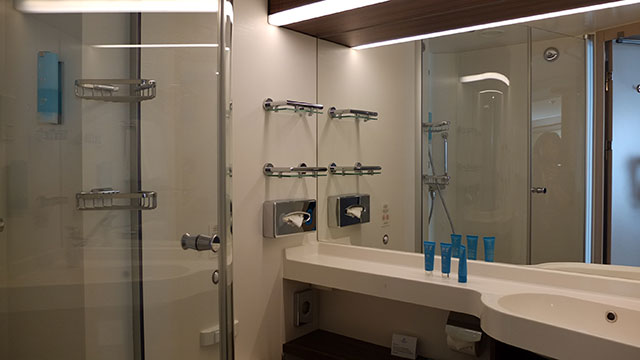 Eat all-you-can
While it was quite tempting to just plop on the marshmallow-like bed (aptly called "Dream Beds"), there was still much of the massive ship—all 18 decks of it—to explore. After a quick shower and freshening up, we were headed to the ship's main dining room with a classy ballroom setting called Dream Dining Upper Room for an Asian spread done family-style.
ADVERTISEMENT - CONTINUE READING BELOW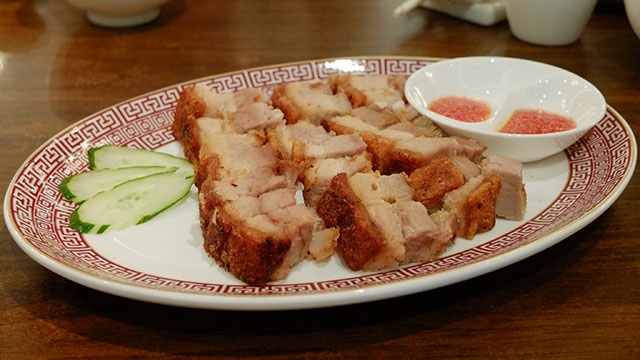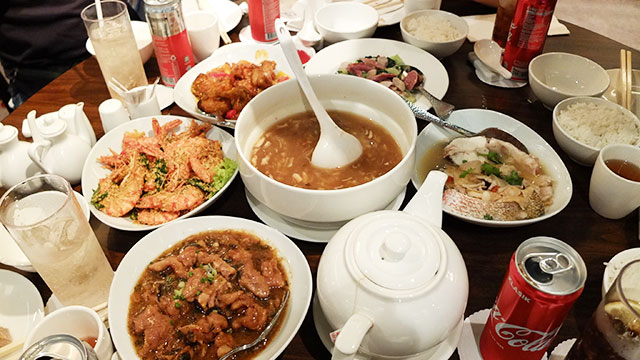 Onboard the ship, meals are inclusive at three restaurants: Dream Dining (both Upper and Lower) and The Lido, open 24 hours with Halal options available. Aside from the buffet options (one cruise perk I knew about prior to this trip), non-alcoholic drinks are also included in your package.
There's a ship within the ship
After dinner, we went on a quick tour of the Genting Dream. An exclusive area of the ship called The Palace is the epitome of decadence. The exclusive facilities such as their private sundeck and pool, fine dining at the private restaurant, private gym, and even private spa and lounges just might make the premium you pay for access to this area well worth it.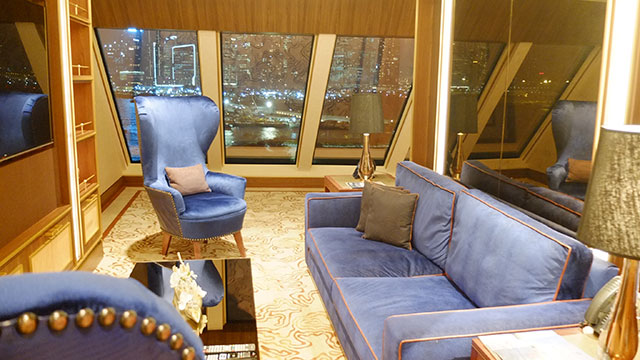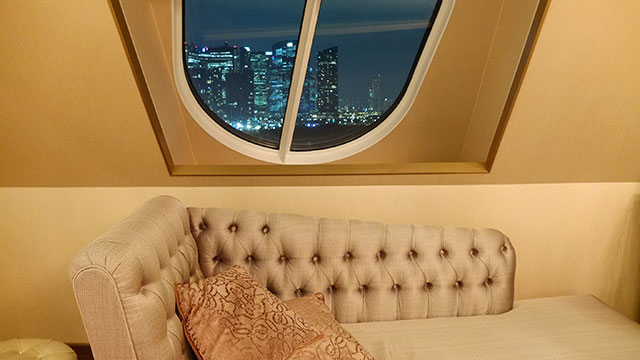 ADVERTISEMENT - CONTINUE READING BELOW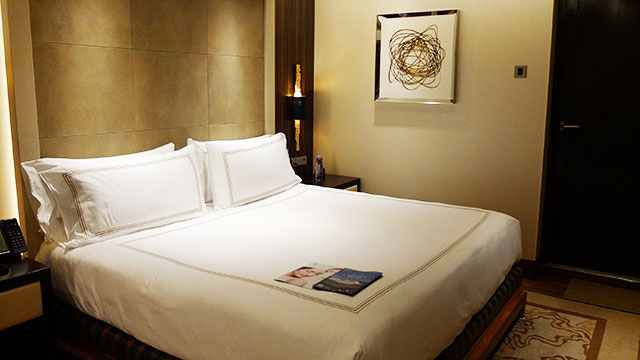 The Palace Villa is like your home at sea with two bedrooms, your own sundeck and jacuzzi…and a grand piano. Because why the hell not? With daily champagne on ice, it already feels like a party staying here. We must warn you though that this can cost you up between US$12,000 to US$20,000 to book a Palace Villa. Did we mention you get a butler on-call 24/7? I mean for that amount, you can literally ask for absolutely anything you want.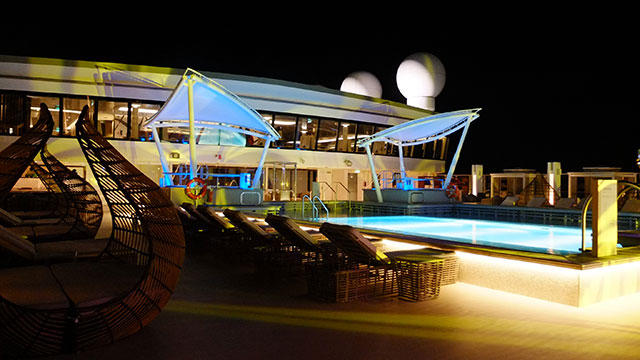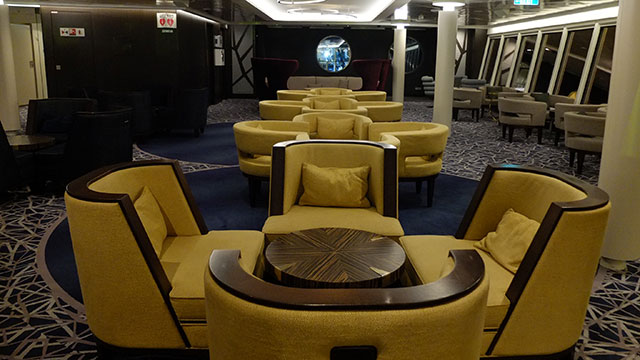 For your entertainment
But don't think you're missing out if you can't book The Palace. The ship has a lot of activities that are accessible to everyone. There's a Waterslide Park (with six different waterslides), a ropes course (and zipline!), a rock climbing wall, a Sportsplex, mini-golf, and more.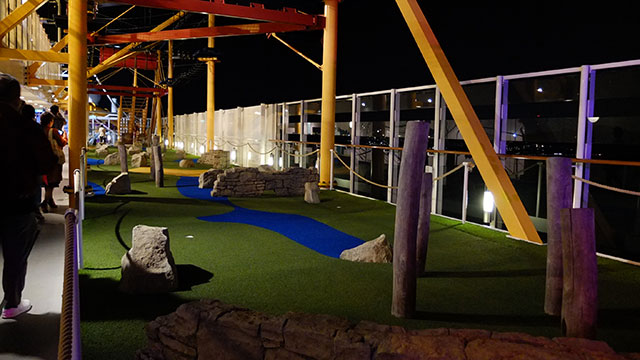 ADVERTISEMENT - CONTINUE READING BELOW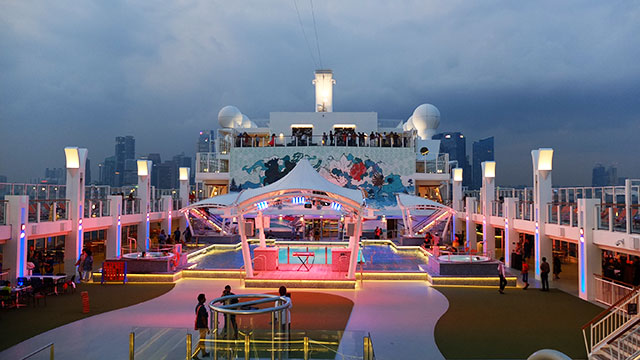 For evening entertainment, there's the 990-seater Zodiac Theatre, where you can catch one of the live production shows prepared especially for the cruise. Seats are limited, so you need to book at the Box Office or through the Dream Cruises mobile app.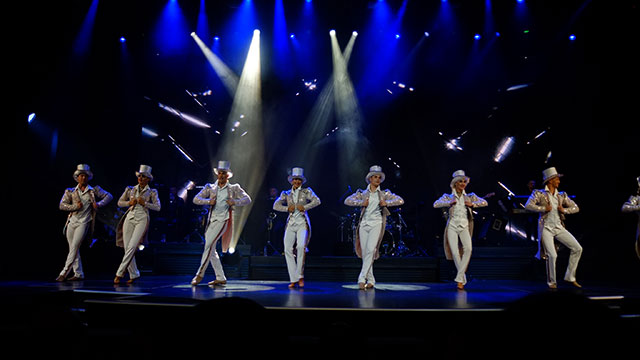 After party
At Bar 360, which is quite literally located at the heart of the ship, you can enjoy drinks while enjoying live music and aerial acrobatic performances. They've even brought the famed Singaporean nightclub experience onboard with Zouk and Zouk Beach Club. There are also private karaoke rooms if you feel like throwing your own concert party onboard the ship.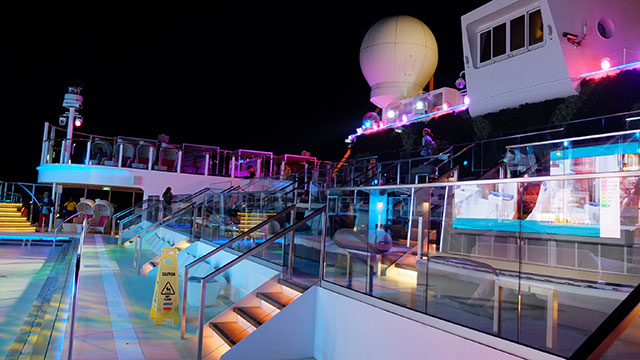 Shopping at sea
For souvenirs, you can drop by The Dream Store and Souvenir Mart, which sells confectionery and even Dream Cruises merch. For duty-free shopping, The Dream Boutiques carry luxury brands so you can shop for timepieces, fragrances, skin care, and premium leather goods tax-free.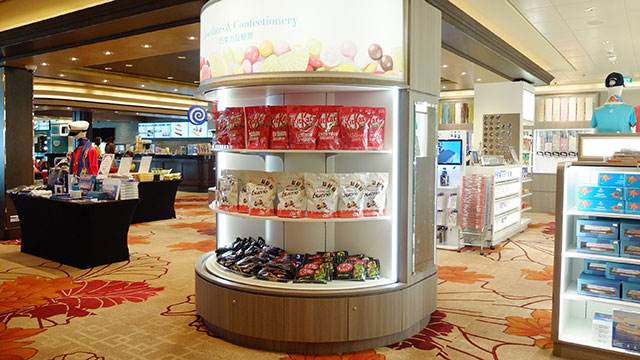 ADVERTISEMENT - CONTINUE READING BELOW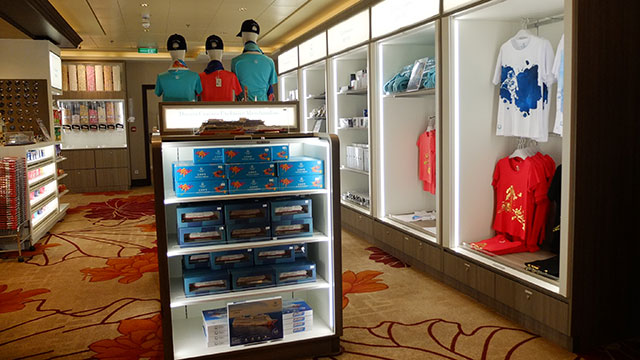 Rest and relaxation
Who doesn't love spa time? On Genting Dream, there's a salon and the Crystal Life Spa, where you can avail of both Asian and Western treatments. They also have a restaurant that serves healthy meals in case you overdid it at the buffet and need a bit of clean eating.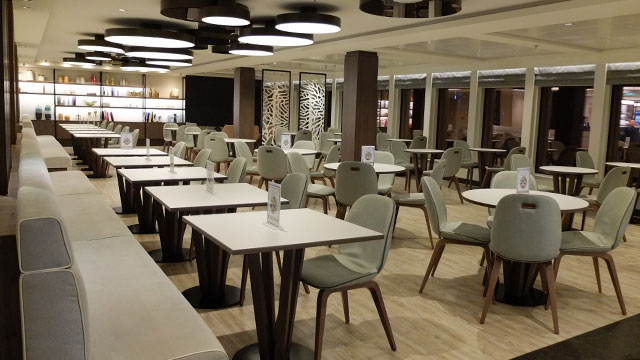 A quick look at the spa services and you can actually get high-tech services done like Thermage, Botox, and other beauty treatments that will definitely leave you feeling rejuvenated. If you're not quite adventurous, you can go for the reliable massage or facials.
Shore excursions
The beauty of cruises is exploring a new place for a day before heading back to your cabin. For this trip, we had a day on Bintan Island in Indonesia.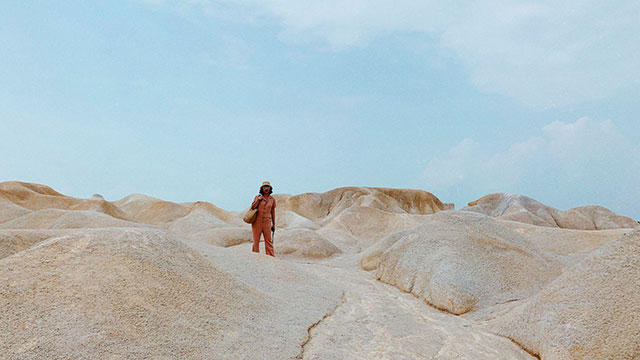 ADVERTISEMENT - CONTINUE READING BELOW
Before disembarking, make sure that you are following ship time (in this case, Singapore time) as this is what's going to be followed when you're told what time you need to be back on the ferry that will take you back to the ship.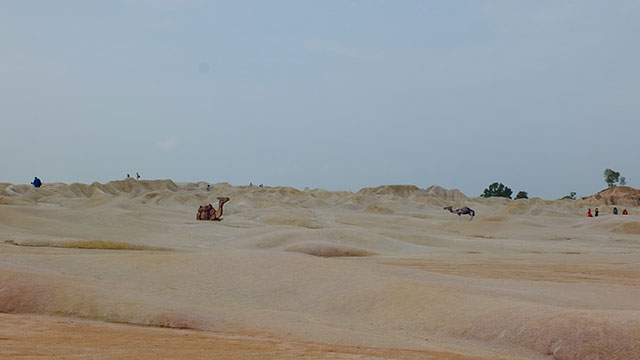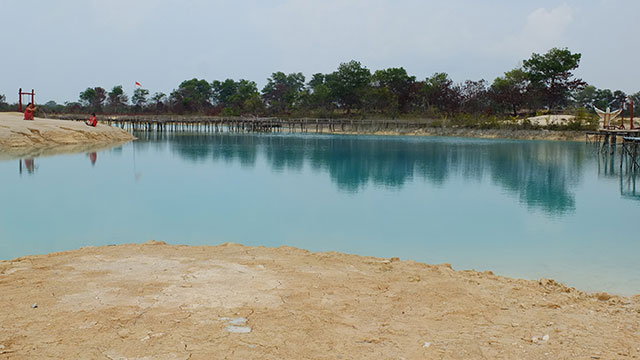 Bintan island is home to several resort destinations such as Treasure Bay Bintan, Club Med, among others. For our shore excursion, we made our way to Gurun Pasir Busung (Sand Dunes) and Telaga/Danau Biru (Blue Lake). The former mining quarry has now transformed into a desert-like expanse that overlooks the blue oasis. The sandy hills look eerily like something out of a Star Wars film (Tatooine, anyone?). The blue lake is a beautiful shade of turquoise and there are more than enough spots for photo opportunities. You can reward yourself with fresh young coconut juice after trekking the grounds.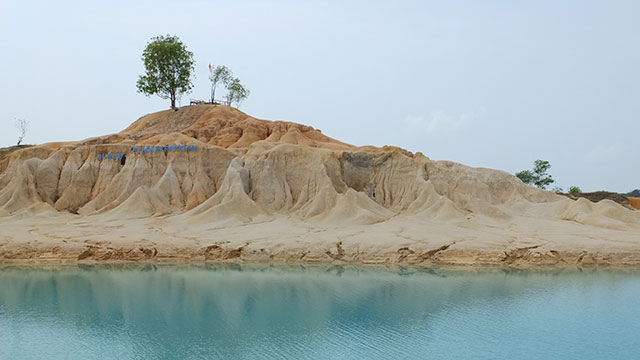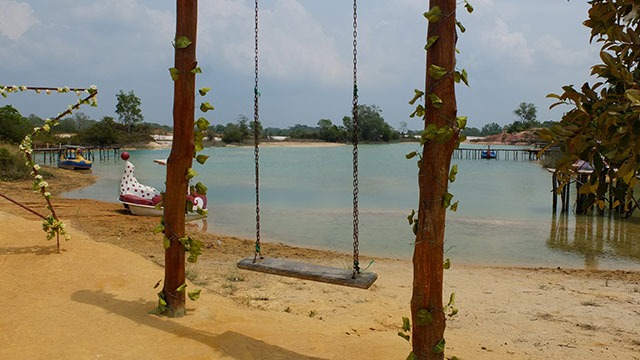 ADVERTISEMENT - CONTINUE READING BELOW
We enjoyed lunch at a local seafood restaurant overlooking the ocean. We could actually see the ship from where we were having fresh coconut juice and our seafood fare. It started pouring at this point and we were worried that we wouldn't be able to go to the other stops on our tour.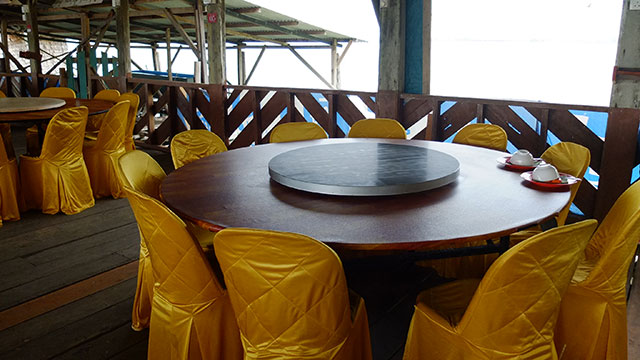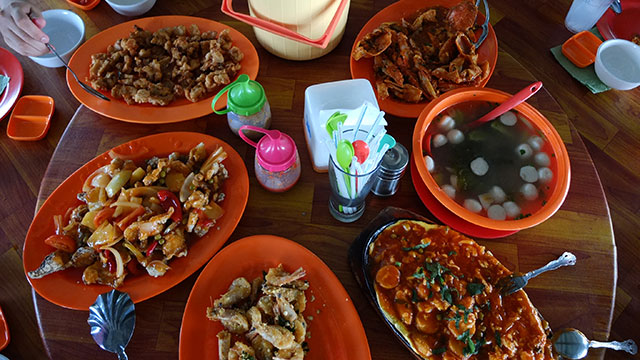 It was still drizzling when we reached the Sangharama Temple where the statue of the Chinese God of War Guan Sheng Di Jun stands at more than 16 meters tall—the largest in Southeast Asia. Across the temple, there is also a giant turtle statue that looks out to the ocean, seemingly gazing protectively at those traversing the sea.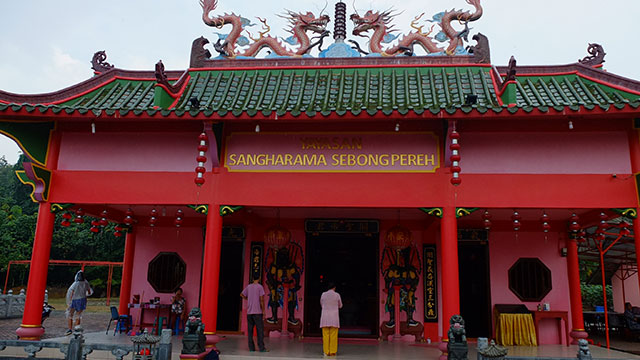 Our last stop for the day was the Trily Resort Center Mangrove Forest, where the skies finally cleared, and we were able to cool down among the mangroves. There are swings by the beach where you can chill while waiting for the rest of the tour group to finish taking photos like I did.
ADVERTISEMENT - CONTINUE READING BELOW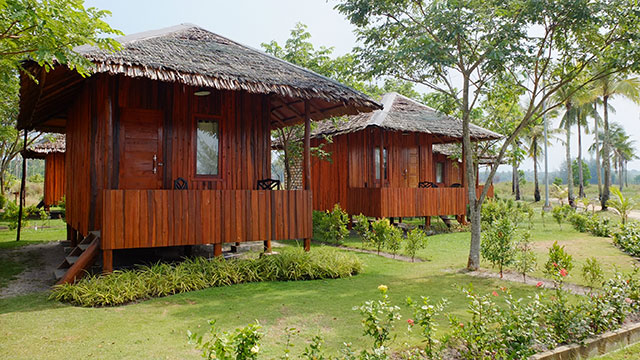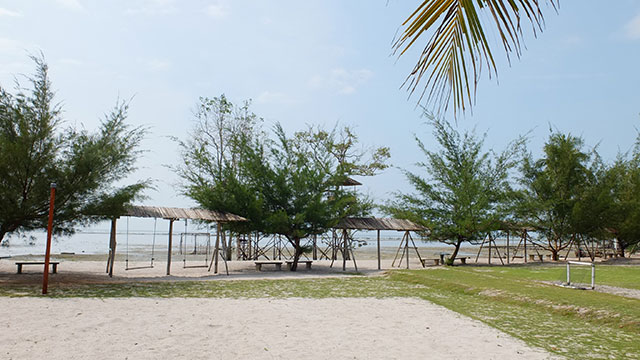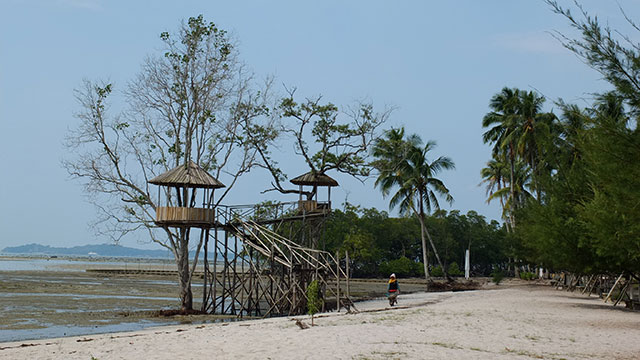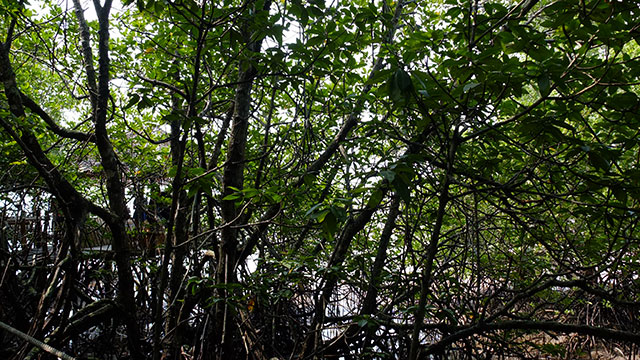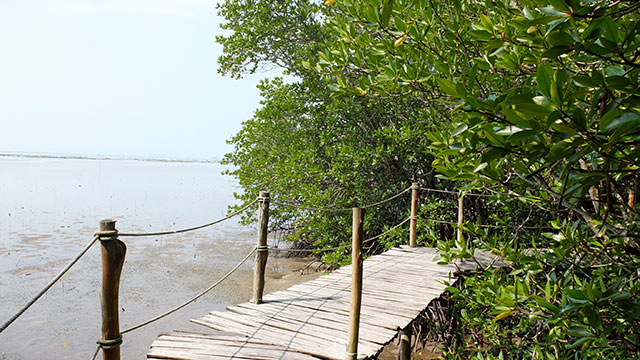 ADVERTISEMENT - CONTINUE READING BELOW
We did a quick souvenir run on our way back, where there were Indonesian snacks and handicrafts, before we went back to the terminal to catch our ferry back to the ship.
Dinner before a show
Back on the ship, we prepped for our teppan dinner at Umi Uma Teppanyaki. I have to mention that a lot of the service crew on the ship are Pinoy. So, it was no surprise that our chef for the evening was cracking jokes only Filipinos would get.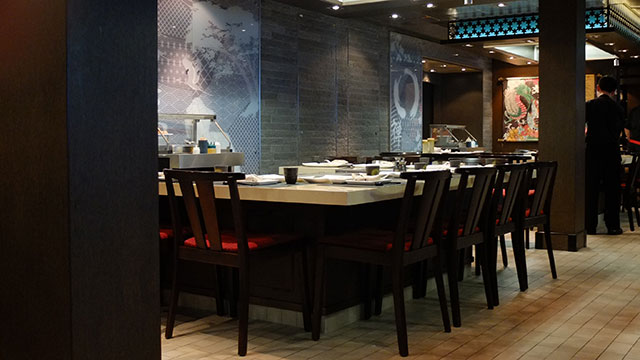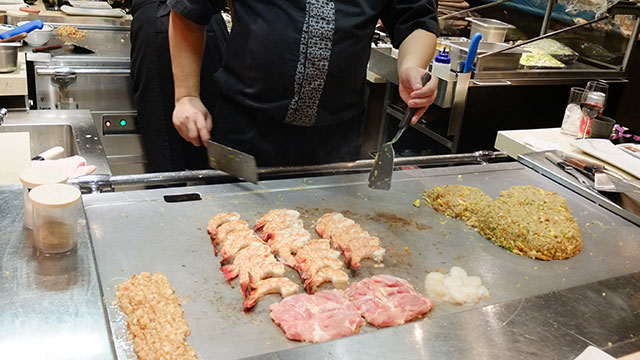 After dinner, we made it in time for the 9 p.m. show of Some Like It Hot at the Zodiac Theatre. Featuring music in the '50s and '60s, the award-winning ballroom dancers truly put on quite the entertaining show. They also have after-hours shows for more mature audiences and couples if you're into that type of thing.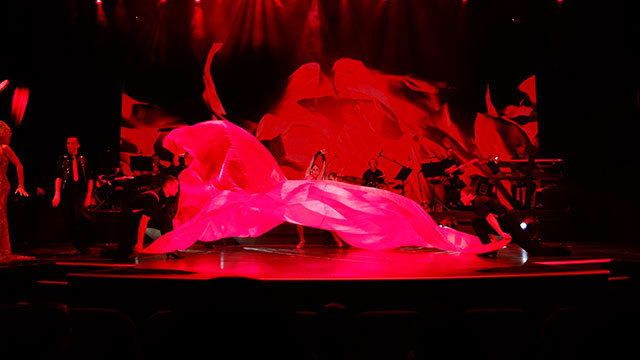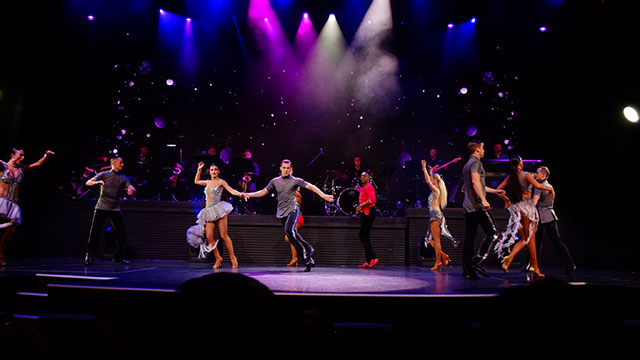 ADVERTISEMENT - CONTINUE READING BELOW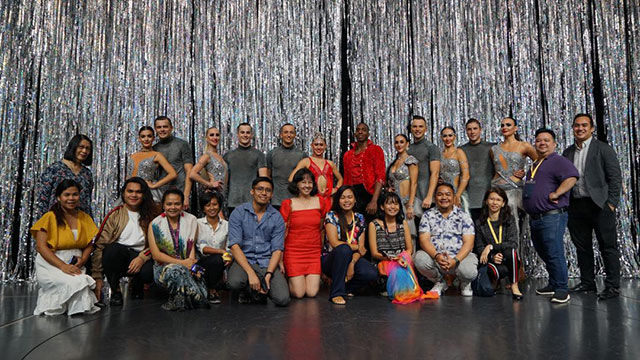 First-timer starter pack
A 3D2N cruise may seem like too short for a cruise. I'd say it's great for those who want to dip their toes into the cruise life without going overboard. You'll be able to enjoy the ship amenities, try the food, and even discover a new place all in three days and on one ship. Sounds like a pretty good deal to me.
The Genting Dream Cruises Fly & Cruise Deals sail until March 31, 2020. You need to book by October 31 to get exclusive offers. For inquiries, call +6328366080 or email salesmanila@gentingcruiselines.com.
Related Stories from Preview.ph
Hey, Preview readers! Follow us on Facebook, Instagram, YouTube, Tiktok, and Twitter to stay up to speed on all things trendy and creative. We'll curate the most stylish feed for you!