Most probably inspired by Gen Z's social media-powered fan culture and obsession with pop stars and boybands, Black Mirror's Season 5 episode titled Rachel, Jack, and Ashley Too explores the dark side of musical stardom and the reality behind a celebrity's bubblegum imagery. The one-hour episode stars Miley Cyrus as pop sensation Ashley O (decked out in a lavender wig, a latex costume, and thigh-high boots no less), and Angourie Rice as the timid Rachel Goggins, a lonely middle schooler and a die-hard Ashley stan.
The story starts out with Rachel, a pretty teenager who seems to have no friends at her new school and helplessly wants to stay home and just listen (or watch) Ashley O on TV. She lives with her sister Jack (Madison Davenport), her total opposite who loves rock music and is forever fiddling with her electric guitar, and her dad, who's a professional rodent exterminator and drives a hilarious stuffed toy van. Out of her loneliness and obsession, Rachel convinces her dad to buy her an Ashley Too, a cute android-type robot doll of Ashley O. Rachel eventually gets attached to Ashley Too, due to its slightly creepy and almost-human personality. Meanwhile, Ashely O experiences a creative block and struggles to produce an album, while being pressured by her aunt and manager Catherine Ortiz (Susan Pourfar). As the story progresses Rachel and Jack realize that the doll is connected to the real Ashley O in more ways than they expected.
ADVERTISEMENT - CONTINUE READING BELOW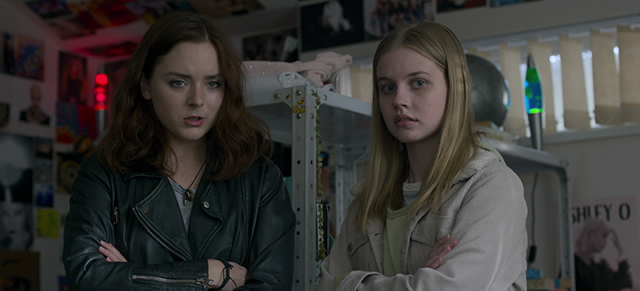 In true Black Mirror fashion, not everything is nice and glossy even for the life of a super successful pop star. But does Rachel, Jack, and Ashley Too live up to its creepy trailers and promotional images? Read our review to find out!
CONTINUE READING BELOW
Recommended Videos
What I Liked About It
It's a classic case of "Image vs. Reality."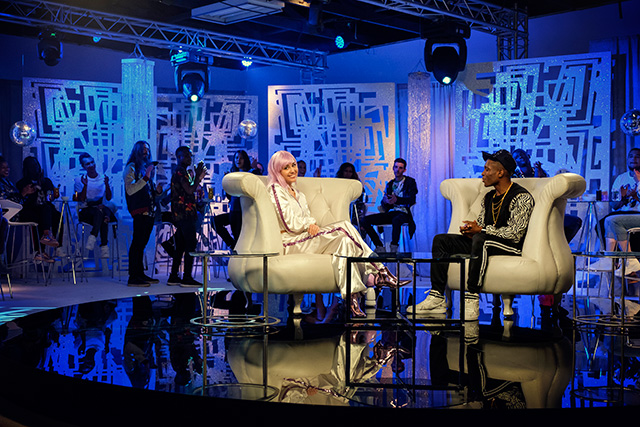 "Are you the real Ashley?" Is the question that gets thrown a lot in this episode and is this story's central theme. Who are we anyway? Is the image we're creating of ourselves who we are or who people want and expect us to be? And how scary is it to be who we really are? It's a great story about identity and how we perceive ourselves and how others see us.
ADVERTISEMENT - CONTINUE READING BELOW
It talks about commodifying a celebrity, but also humanizes fan culture.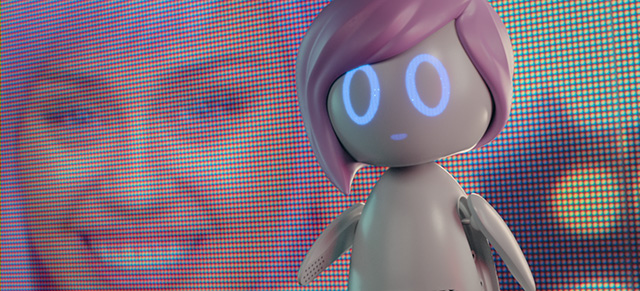 Ashley O is everywhere—online, offline, and around the globe. Her image has taken her to new heights that have figuratively (and literally) immortalized her. Having said that, her character shows what it's like to be in a prison of her own making: a slave to the persona she has built. In a way it's a commentary on how we sometimes treat celebrities as products rather than people, and this episode has a great way of showing that to the extremes.
ADVERTISEMENT - CONTINUE READING BELOW
Meanwhile a lot of fans could relate to Rachel, who finds solace in admiring (or "stanning") a singer. Music is powerful and so is its image, and it's no surprise that a young girl can find comfort in positive lyrics, upbeat songs, and a singer with a candy-colored persona. Rachel isn't portrayed like a "stupid" and "blind" fan, but is someone who's obsession is a defense mechanism to fight loneliness and sadness away. Compared to just stereotyping her as a rabid troll, Angourie plays Rachel on such a relatable level, like any other girl who's into fashion or makeup.
It discusses a theme relevant to teenagers and could also be viewed by teenagers.
Usually Black Mirror episodes leave you weak in the knees with its twisted and dark themes or queasy violence, but Rachel, Jack, and Ashley Too is just the right amount of creepy for the episode's concept. There's just the right amount of sinister to make audiences feel uneasy, but nothing that'll make you turn away. It feels like a conscious move considering the episode stars teenagers and tackles a particular type of fan obsession within that age group. It would have been sad to air an episode that its market can't watch or stomach.
ADVERTISEMENT - CONTINUE READING BELOW
What I Didn't Like About It
Ashley O's character is too much of a stereotype.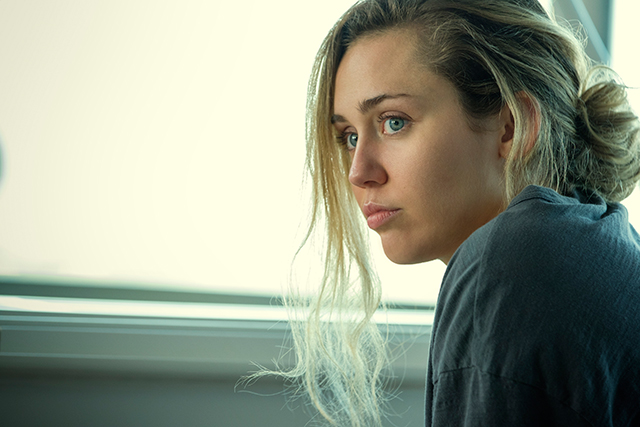 A victim of her own episode, Miley Cyrus could only do so much as a jaded pop star who wants to break free from her goody-two-shoes image. Sadly, there's nothing more to it, and her narrative seems to fall into the typical good girl gone wild situation. It's a little disappointing considering they could have taken this story on a more unexpected but still self-destructive path.
ADVERTISEMENT - CONTINUE READING BELOW
There's too much of Rachel and not enough Ashley Too.
Though the robot doll Ashley Too appears pretty earlier on, you'd wish that its "true form" reveals itself much sooner. When the doll goes haywire, it seems like everything is too rushed and given only 20 minutes left of screen time.
So Should You Watch It?
Yes. As one of the more lighthearted Black Mirror episodes, Rachel, Jack, and Ashley Too is an easy, and we dare say, happy and entertaining watch. Though it would have probably been better with a few more surprise acts up its sleeve. Nonetheless, it's a great episode to start off if you're unfamiliar with the Black Mirror series as a whole, and serves as a fine opening act to the more twisted performances in the Black Mirror set list.
Black Mirror Season 5 is currently streaming on Netflix.
Related Stories from Preview.ph



Hey, Preview readers! Follow us on Facebook, Instagram, YouTube, Tiktok, and Twitter to stay up to speed on all things trendy and creative. We'll curate the most stylish feed for you!