Famous for its pristine white sand beaches and majestic diving sites, Cebu is a prime tourist spot both flocked to by locals and foreigners alike. Just about an hour and a half plane ride away from Metro Manila, it's an easy and affordable getaway destination for many city folks in need of a fresh perspective.
When in the trappings of this picturesque province, you may as well treat yourself to the best lodgings they have to offer. For a luxurious stay, below are six of the best beach resorts to book in Cebu.
1. Shangri-La's Mactan and Resort Spa
If we're talking about an absolute luxe experience, Shangri-La's Mactan and Resort Spa is the go-to answer. A known five-star franchise, Shangri-La's Cebu branch is a garden retreat sanctuary covering 13 hectares of land, with over 530 luxury guest rooms and suites, and a myriad of leisurely activities at the guests' disposal. Included in this is a golf course, a health club, scuba diving and snorkeling activities, parasailing, wind surfing, and pretty much any water-related activity you can think of doing across their alluring beachfront. Not to mention, when it comes to dining, the resort has around eight restaurants and bars to choose from, each with different local and international cuisines to indulge in.
ADVERTISEMENT - CONTINUE READING BELOW
CONTINUE READING BELOW
Recommended Videos
Contact: Contact Shangri-La's Mactan at +6332 231 0288
Location: Punta Engaño Rd, Lapu-Lapu City, Cebu, 6015 Cebu
ADVERTISEMENT - CONTINUE READING BELOW
2. Movenpick Hotel Mactan Island Cebu
Mactan Island's Movenpick Hotel is best known for its Mediterranean-themed decor. Just six kilometers away from the Mactan International Airport, it also boasts of white sand beaches and is a particular hotspot for those looking to spend their vacation amidst the immersive, rich nightlife found in their Ibiza Beach Club. While this makes it a definite getaway for friends, Movenpick also promises a family friendly atmosphere, offering a "Family Programme and Little Birds Club, as well as leisure facilities for kids and adults."
Contact: Email at hotel.cebu@movenpick.com or contact Tel: +6332 492 7777 or +6391 7623 7079
Location: Mactan Island, Punta Engaño Rd, Lapu-Lapu City, 6015 Cebu
ADVERTISEMENT - CONTINUE READING BELOW
3. Dusit Thani Mactan Cebu Resort
Located in the northern tip of the Punta Engaño Peninsula, Dusit Thani Mactan prides itself not only for its elegant, luxe ambiance, but for the exceptionally warm hospitality it fosters. Built on a mix of Thai and Filipino sensibilities, the resort assures guests of "gracious service and innovative cuisine." The site's especially a retreat for those looking to momentarily trade the hustle and bustle of the city for the cold ocean breeze, and fresh air best felt from their open-air lobby and lounge. Meanwhile, if you're out for to catch Instagram-worthy content, their 100-meter long infinity pool can serve as the perfect backdrop as it overlooks a boardwalk promenade and the beach shoreline below.
ADVERTISEMENT - CONTINUE READING BELOW
Contact: Email at dtmc@dusit.com or contact +6332 8881 388
Location: Punta Engaño Road, Mactan Island, Lapu-Lapu City 6015, Cebu
ADVERTISEMENT - CONTINUE READING BELOW
4. Crimson Resort and Spa
If you're itching to kickstart your Cebu vacay right as you get off the plane, the 20-minute drive from Mactan International Airport to Crimson Resort and Spa could be just the incentive you need to choose this five-star tropical paradise. For a truly posh and private stay, book one of their 40 villas, each equipped with a plunge pool just for you and your companions. Much like other beachfront resorts, Crimson is the ideal place for the adventurous bunch looking to try out a variety of water sports and activities such as kayaking, jet skiing, island-hopping tours and scuba diving trips. Alternatively, feel free to kick back and relax unbothered on their private beach.
Contact: Email info.mactan@crimsonhotel.com or contact +032 401 9999
Location: Seascapes Resort Town Mactan Island, Lapu-Lapu City, 6015 Cebu
ADVERTISEMENT - CONTINUE READING BELOW
5. Badian Island Wellness Resort
For workaholics in search of an authentic out-of-town retreat to ease both your mind and body, the Badian Island Wellness Resort is the ideal match for you. Not only do its polished, hardwood Filipino-style suites exude a cozy atmosphere for a relaxing weekend rest, the resort is also known for their therapeutic pools outfitted with Thalasso or ionized seawater that can "heal and revitalize the body."
ADVERTISEMENT - CONTINUE READING BELOW
Contact: Email salesreservations@badianwellness.com or contact +6392 0952 6293 or +6392 8559 3886
Location: Zaragosa Island, Badian, 6031 Cebu
ADVERTISEMENT - CONTINUE READING BELOW
6. Bluewater Maribago Beach Resort
Built with a 110-meter beach front, Bluewater Maribago Beach Resort serves as one of the prime getaway destinations in Lapu-Lapu Mactan. A tropical paradise, complete with 190 rooms, three-lagoon shaped swimming pools, and a private island, the resort promises its guests a relaxing and lush experience. Speaking of indulging in rich comfort, the establishment prides itself the most for its Amuma Spa, which boasts of "a delightful blend of spa services that incorporates ancient and modern therapies from Visayan-Filipino, Asian and Western Cultures."
Contact: Email maribago@bluewater.com.ph or contact +6399 8843 7688 or Tel: +6332 402 4100
Location: Buyong, Maribago Mactan Island PH, Lapu-Lapu City, 6015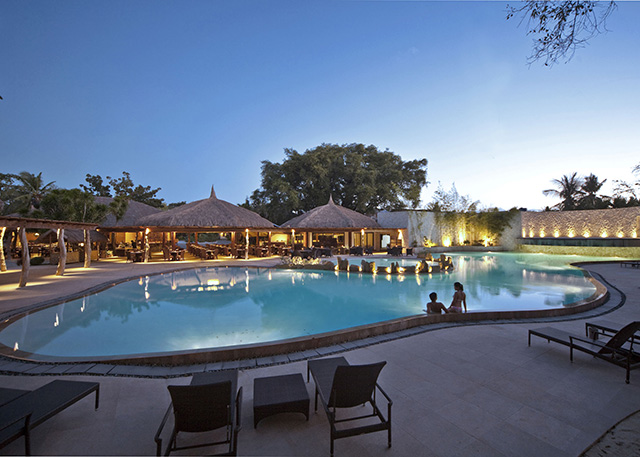 ADVERTISEMENT - CONTINUE READING BELOW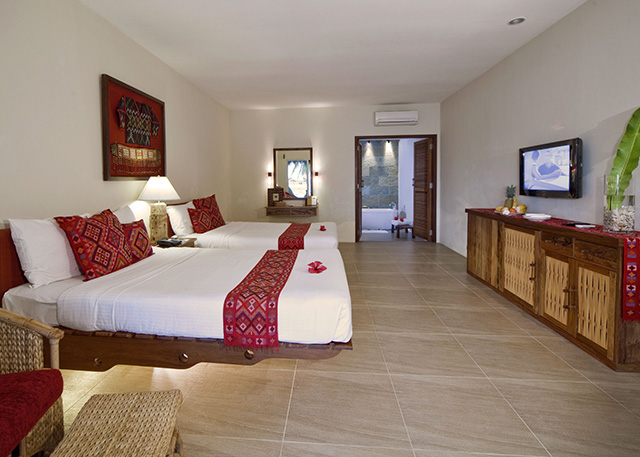 Related Stories from Preview.ph