The sun in the air, the sand in our hair, and the whispering sound of the waves crashing. Imagining how summer should be is one thing, but being able to experience it is another. Especially for working girls like us who have skyscrapers for a view and are submerged in deadlines. So the question remains, how do those who can't afford a leave feel the summer experience? Through fashion, of course.
The style we've observed at Cosmo's first ever summer party at The Palace Pool Club wasn't just an OOTD contest. Rather, it was a reminder that despite a hectic schedule, we can still dance in the sun and have a taste of summer. If you can't take a vacation, then you might as well give your corporate clothes a break and bring out the best trends the season has to offer.
They say every summer has a story and in this fashionable case, the narrative has changed from Aztec prints and high-waisted shorts to relaxed silhouettes and leafy prints.
ADVERTISEMENT - CONTINUE READING BELOW
One-Piece Swimsuits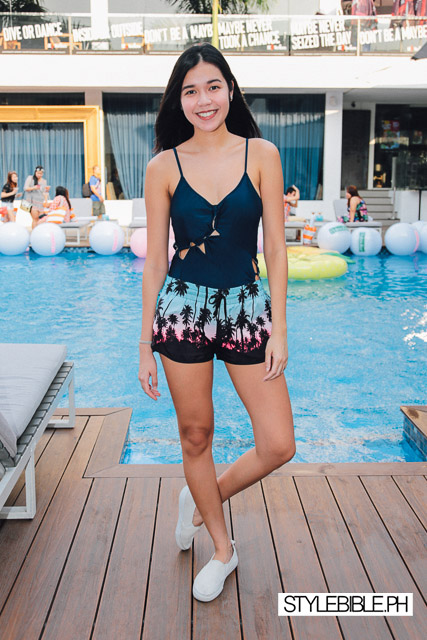 CONTINUE READING BELOW
Recommended Videos
Cosmo.ph's Sandra Pineda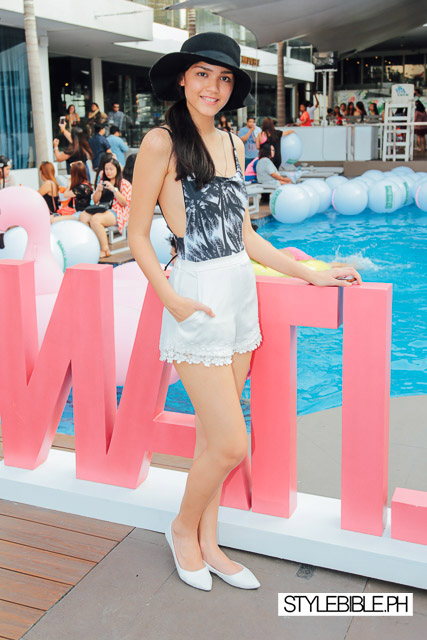 ADVERTISEMENT - CONTINUE READING BELOW
Hannah Locsin
A special spot in every girl's closet is reserved for bikinis of different styles, prints, and fabrics. And while we love our small swimsuits, a one-piece option is definitely a better investment. Not only does it cinch the waist perfectly, but also bares the back in complex detail that's bound to leave everyone mesmerized.
Related Stories from Preview.ph
Palm Prints
ADVERTISEMENT - CONTINUE READING BELOW
Kim Cruz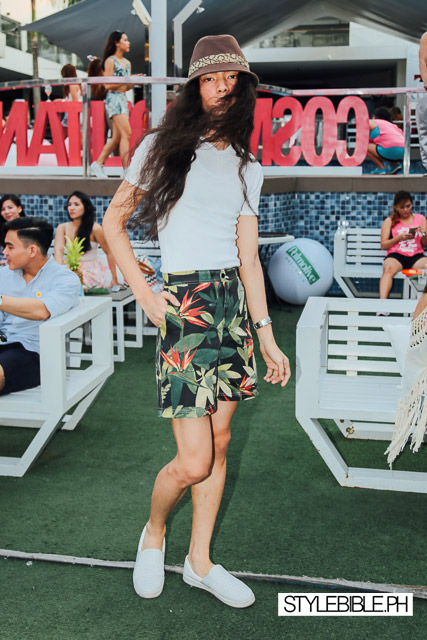 Julian Culas
While we can't explore the 7,107 islands, we've drawn inspiration from them instead. This season's summer couture flaunts the tropical haven that is the Philippines. Donning a palm-piece is enough to evoke images of rustling leaves, jarring coconuts, and the glistening water. It doesn't just remind you of summer, it brings you to paradise.
ADVERTISEMENT - CONTINUE READING BELOW
Maxis and Slits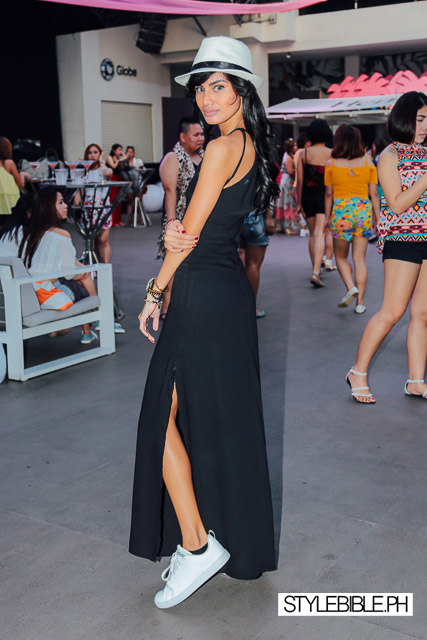 Ivy Nakar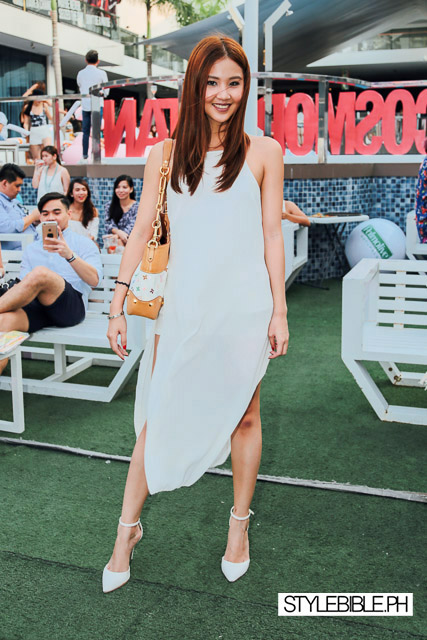 ADVERTISEMENT - CONTINUE READING BELOW
Alaysa Binsar
Who says you need something tiny and tight to make you feel sexy? Skin is no longer in like it used to be. We've seen a gravitation from hubadera to just a hint of skin. This season is all about breezy silhouettes that come in sheer fabrics and a slight slit up those bronzed legs.
Gladiator Sandals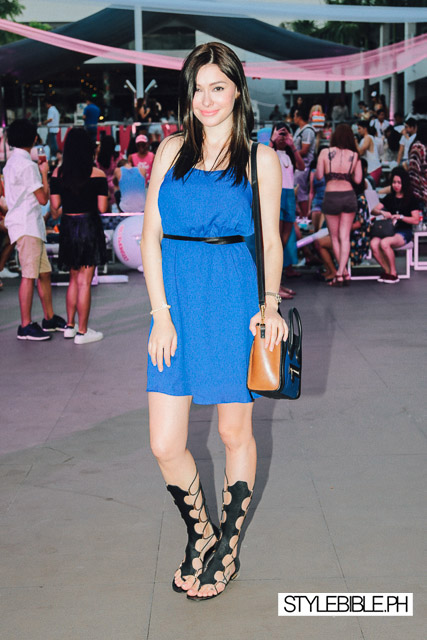 ADVERTISEMENT - CONTINUE READING BELOW
Daiana Menezes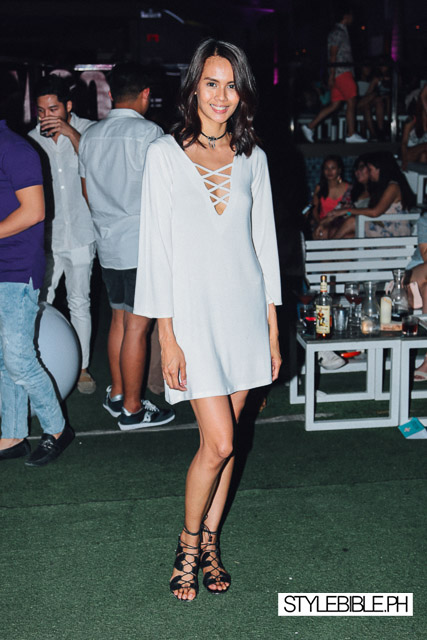 Shermaine De Ramos
Loose silhouettes up top need to be equalized with tight shoes on bottom. And summer's exclusive pair are the gladiator sandals. Its crisscrossed intricacies and subtle show of skin make it seem like the footwear version of the chic one-piece swimsuit.
Tassels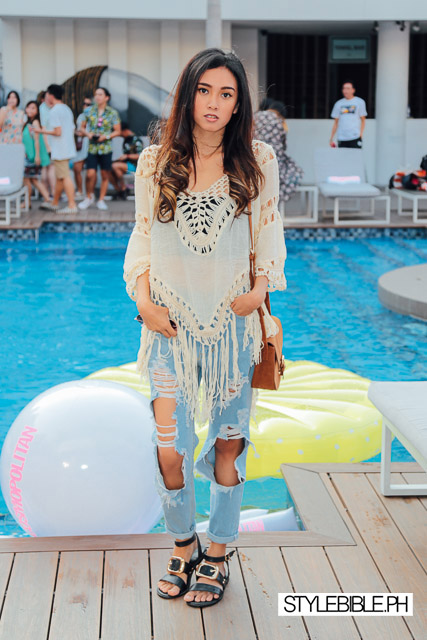 ADVERTISEMENT - CONTINUE READING BELOW
Jane Sibug
We've taken cues from the fiercest of the Disney roster, Pocahontas, and translated her iconic fringe into bohemian tassels. This dangling detail effortlessly exudes relaxed sophistication. Complete your ensemble with a pair of distressed jeans to finish the look.
Launch the gallery to see the rest of the guests.
Photos by Charles Rodulfo