The maxim "The road to perdition is paved with good intentions" somehow always reverberates in our heads when we think of working out. After all, it's called working out for a reason: There's no merit in "good intentions" unless acted upon. Sweat now, glow later.
We understand achieving and maintaining a work-life balance between "always on" jobs and—for many of us—building a home can be quite daunting that chasing after fitness seems inconceivable; but perhaps we all just need some motivation.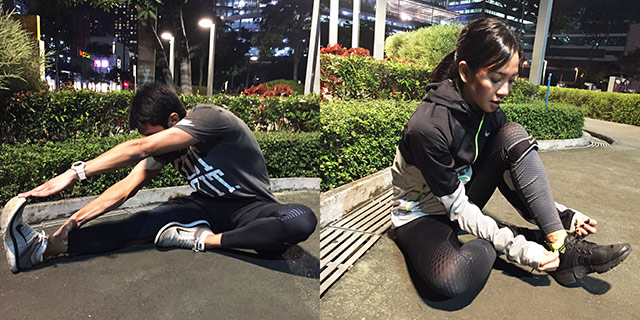 ADVERTISEMENT - CONTINUE READING BELOW
IMAGE Courtesy of Nikki Santiago-Rivera
Exercising with a partner (your spouse, your significant other, your colleague, your classmate, your BFF, whoever you're comfortable with) is a good place to start. For us—millennial working couple new to parenthood—this strategy to achieving our individual fitness goals, we discovered, has actually given us another shared purpose to pursue in our relationship: our mutual health.
Together, we made a decision to FINALLY, ACTUALLY look after our bodies and get fit. We signed up on Nike+ Training Club as the app can design a balanced workout plan to suit our individual body type, fitness level, goal, and available schedule. The app itself is like a personal trainer as each exercise comes with detailed instructions and an actual athlete performing how it's done—except it's free.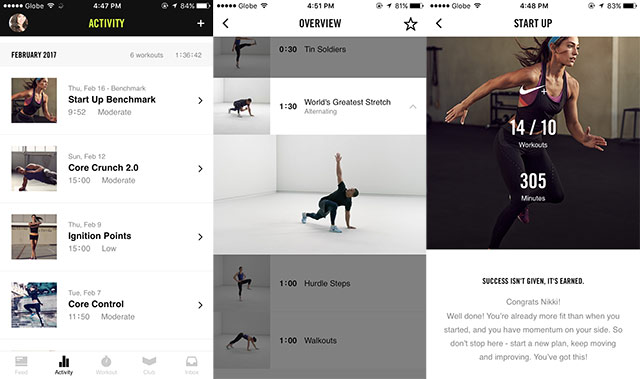 IMAGE Nike Training Club App Sreencap
Related Stories from Preview.ph
Here, we each weigh in on the benefits of having a workout buddy.
1. You are motivated and learn to fulfill your end of the bargain.
Justin: When we're exhausted from a long day, it's tempting to take the free pass and hit the sacks instead. Having a work out buddy gives the much needed nudge to keep going when it gets tough. Skipping the daily work out doesn't just mean I'm skipping my work out, but hers, too. So, I keep going knowing someone else is also dependent on me keeping my end of the commitment.
Nikki: If you think about it, it's so much easier to do 10 bodyweight squats, 15 Judo push-ups, 12 side plank leg lifts, and 20 A-skips than having to formulate a sound explanation to your husband (or significant other for that matter) on why you're canceling on your sweat sesh. Justin would never let me get away with nonsensical rationalizations! You see, we can make promises all day long but we're more likely to follow through when we make them in front of our partner.
ADVERTISEMENT - CONTINUE READING BELOW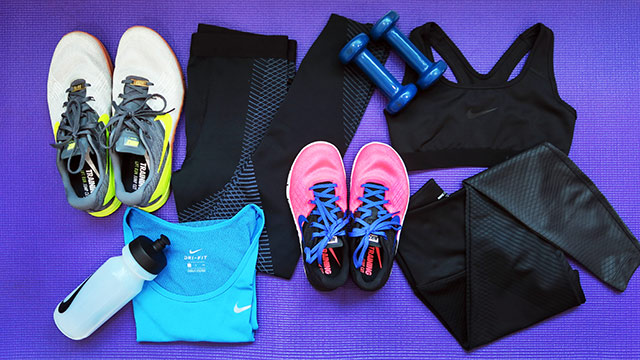 IMAGE Gab Gutierrez
2. You have a cheerleader and challenger in one.
Justin: Nothing motivates me better than watching her eat popcorn while I'm doing bear crawls.
Nikki: It's easy to let one's words in one ear and out the other—but not my husband's. Here is a person I trust and whose comments I value—in fact, the only ones that matter, to me at least. I find that there may be 10 other people telling me to keep pushing and yet I still find an excuse not to; but my husband only needs to tell me once. He's keeping me accountable.
ADVERTISEMENT - CONTINUE READING BELOW
3. You have a personal trainer.
Justin: While the app teaches us how to do each work out, it's difficult to see if we were doing it correctly sans huge mirrors. So, we have become each other's coach. "Your legs are too far apart". "Don't lift your lower back." We'd critique each other to make sure we were getting the most of what we were doing.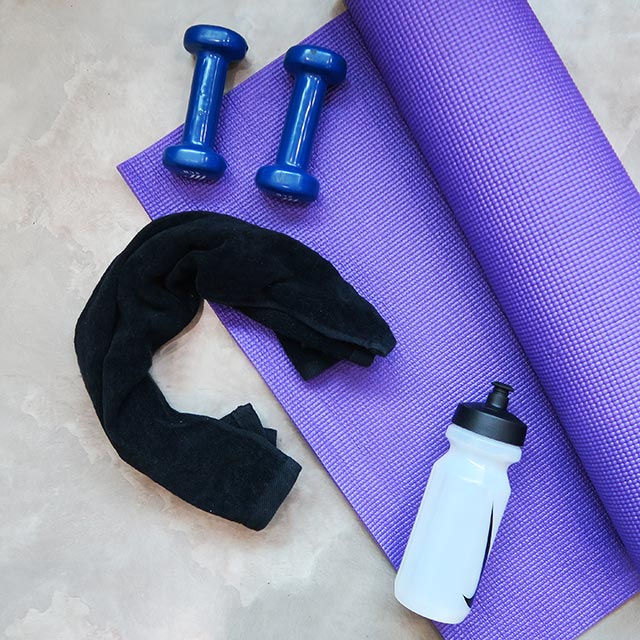 ADVERTISEMENT - CONTINUE READING BELOW
IMAGE Gab Gutierrez
Nikki: Imagine how much we were able save from skipping gym memberships and hiring a training coach! Although we don't discount the fact that actually hiring one could be good for both of us, having someone who is emotionally connected to me and fully understands the effort I put into my workouts makes it more worthwhile.
4. You learn to compromise.
Justin: We learned to adjust our schedules to make sure the other has enough time to do their thing. There were times when one would have to watch over our child while the other works out. And since we do our exercises in the evening, the one doing the workout after has to stay up later, so we alternate. We have become more mindful of each other's needs because of this.
Nikki: You know how the guilt trip is way worse when it comes from your significant other? Knowing that your partner not only cares about his workout but also yours makes achieving your fitness goals a lot easier.
ADVERTISEMENT - CONTINUE READING BELOW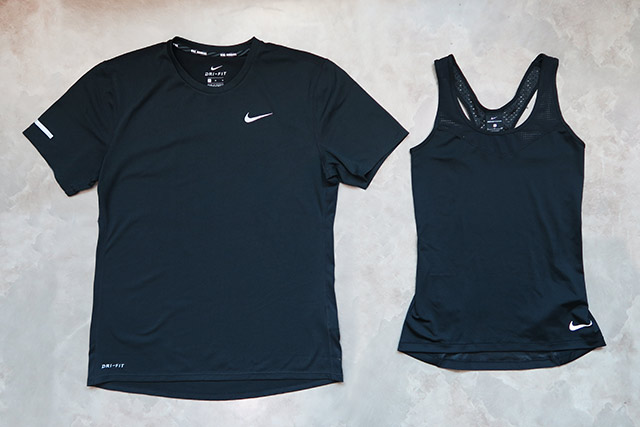 IMAGE Gab Gutierrez
5. You look better, feel better…and become more in love.
Justin: Cheesy but true! Knowing my wife is watching me made me put on proper training clothes. Away the lousy sando and basketball shorts and in with those zonal stretch tights and trainer shoes! After all, I want to keep impressing the love of my life, right? But on a more serious note, working out together made both of us stronger and feel lighter. And that meant both of us are able to keep up with the physical demands of parenting better! No more lower back pains from carrying the baby and we both have more energy to do more things.
ADVERTISEMENT - CONTINUE READING BELOW
Nikki: We're hitting two birds with one stone: Not only are we able to strengthen our bodies, but also our relationship. We found ourselves creating more meaningful memories and bonding over common passions.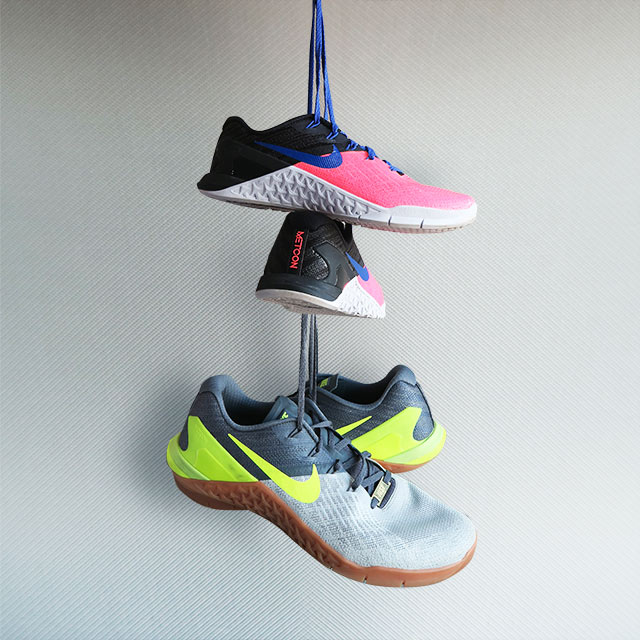 IMAGE Gab Gutierrez
TBH, not every day is a fitness fairytale; but the more we did it, the more fun it has become. What's even more satisfying is sharing in the success knowing each played an equal role in achieving our goals. After all, fitness is not about looking better than the other. It is about being the best version of ourselves, which in turn becomes an inspiration to others.
ADVERTISEMENT - CONTINUE READING BELOW
Hey, Preview readers! Follow us on Facebook, Instagram, YouTube, Tiktok, and Twitter to stay up to speed on all things trendy and creative. We'll curate the most stylish feed for you!