Starting a business during the pandemic isn't as easy as it seems, but these five new local businesses were successful as they took on the risk to make sure they satisfy our cravings. Some of them started their business while they were students. Here are the new food businesses you might want to try!
1. The Fried Chicken Ice Cream
Oooh, la la! The Fried Chicken Ice Cream is perfect for the hot weather in the Philippines. It looks like a tasty fried chicken drumstick, but it's actually a waffle filled with vanilla ice cream. You can dip it in "gravy" (aka salted caramel) to make it even more delicious! It also comes with different bucket sizes according to your craving.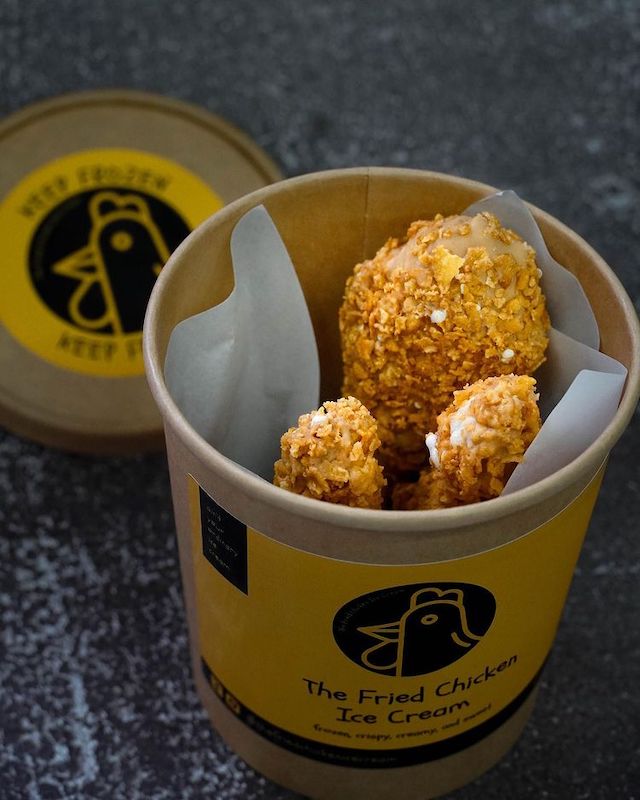 ADVERTISEMENT - CONTINUE READING BELOW
2. Baked by Trimy Banawe
Are you looking for a Korean-inspired aesthetic cafe? Baked by Trimy Banawe has all the snacks and desserts you need. You name it–pastries, lattes, and cakes, they have it. Before it became a coffee shop, it started as a small online business for customized cakes. Now, they have a physical store that you can visit! The cafe's warm ambiance will make you feel calm–you'll definitely feel like the main character from a K-drama!