In the realm of chemical exfoliation, one would typically have to choose between an AHA (or alpha-hydroxy acid) or BHA (beta-hydroxy acid). Your choice depends on your skin type or your main skin concern, so knowing the difference between the two is important.
Let's quickly brush through that: AHAs, like glycolic acid and lactic acid, are amazing for retexturizing the skin and encouraging cell turnover; while BHAs, like salicylic acid, are efficient pore cleansers. But now, another kind of hydroxy acid is rising from the ranks and is definitely worth considering: poly-hydroxy acids or, in short, PHAs.
What are PHAs and what do they do?
PHAs, or polyhydroxy acids, are a kind of chemical exfoliant. Between AHAs and BHAs, they work more similarly to AHAs because they help exfoliate the top layer of the skin and prevent moisture loss by attracting moisture to the skin. It's a great choice if you're looking to even out your skin tone, improve its texture, or even prevent signs of aging.
However, the standout quality of PHAs is that they're known to be much gentler and are less likely to cause irritation. Dermatologist Patricia Wexler tells Allure that this is due to PHAs having larger molecules than the other types of acids, so they cannot penetrate the skin as deeply. "[PHAs] work exclusively on the surface, without disturbing the deeper delicate layers," says the doctor. While many would see this as a disadvantage and still opt for AHAs, the good thing about polyhydroxy acids is that: 1) They don't make your skin extra sensitive to sun damage; and 2) it could be a better option for sensitive skin types.
ADVERTISEMENT - CONTINUE READING BELOW
Who are PHAs most suitable for?
Anyone looking for a gentler alternative to other exfoliating acids can give PHAs a shot, regardless of your skin type. That said, sensitive skin in particular would find it a great alternative to AHAs, which often tend to cause redness and peeling in high concentrations.
How do you find PHAs in products?
You'll know a product contains PHA when the ingredients list has gluconolactone, galactose, and lactobionic acid. Out of the three, gluconolactone is the most common. If you're wondering why you're only recently hearing about them, it's because PHAs were patented in the '90s by those who discovered them. Hence, not many brands could incorporate it into their products until the 20-year patent ended.
What are products with PHAs?
Now, many brands have began adding PHAs to their products. You'll find them in everything—from cleansers, to toners, to moisturizers. The acid can be efficient in different forms. In fact, Dr. Van Scott and Dr. Yu, who discovered PHAs, eventually founded their own skincare companies Neostrata and Exuviance, and they still use it in their products to this day. Here are other PHA-infused options to check out:
1. Neostrata (Repair) Bio-Hydrating Cream
This cream is aimed at dry and sensitive skin with a compromised skin barrier. It has a blend of gluconolactone and lactobionic acid (a total of 12% PHA), plus bionic acid, a humectant that, like PHA, helps retain moisture.
NEOSTRATA (Repair) Bio-Hydrating Cream, P2528, DMark Beauty
2. Cosrx PHA Moisture Renewal Power Cream
For a gentler introduction to the acid, try this hydrating moisturizer from Cosrx with 3% PHA and 50% coconut fruit extract. It also has 2% niacinamide for a brightening boost.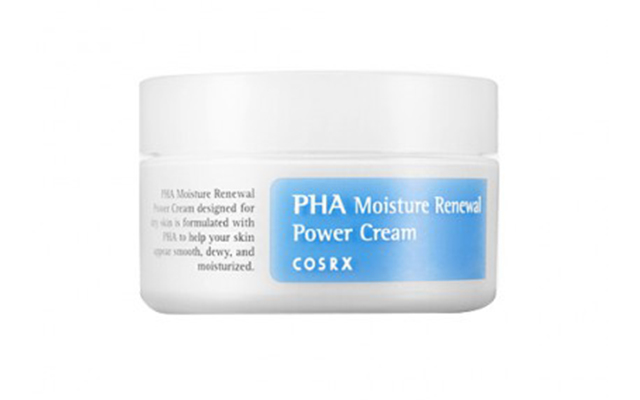 ADVERTISEMENT - CONTINUE READING BELOW
COSRX PHA Moisture Renewal Power Cream, P1250, Skincare Curator
3. Human Nature Balancing Face Toner
Balance oily skin without drying it out with this toner that has elemi, sugar beet, and corn-derived gluconolactone.
HUMAN NATURE Balancing Face Toner, P184.75, Beauty Bar
4. Estelle and Thild Biocleanse Multi Action Cleansing Gel
This product thoroughly cleanses the skin as it soothes it with organic aloe and gently removes dead skin cells with gluconolactone.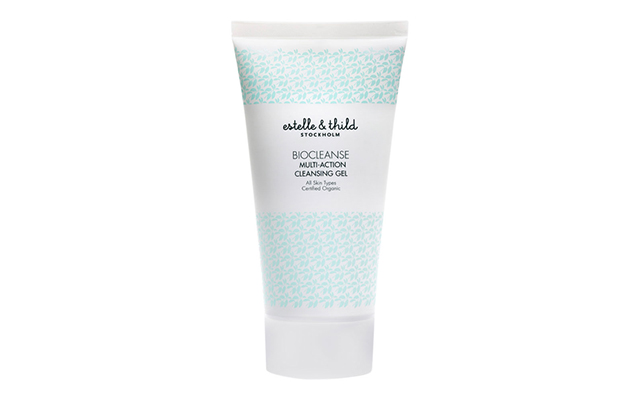 ESTELLE & THILD Biocleanse Multi Action Cleansing Gel, P1206, Sephora.ph
5. Glossier Solution
If you need more acids than less, you'll love Glossier's Solution. It has salicylic acid (BHA), glycolic and lactic acid (AHAs), plus gluconolactone (PHA) for overall brightening and smoothing.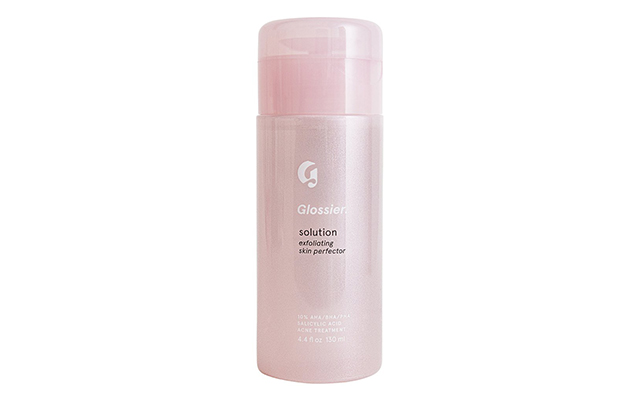 GLOSSIER Solution, P1750, Calyxta
Related Stories from Preview.ph
Hey, Preview readers! Follow us on Facebook, Instagram, YouTube, Tiktok, and Twitter to stay up to speed on all things trendy and creative. We'll curate the most stylish feed for you!