The wrist is a popular location for tattoos–and there's a good reason behind that. For one, it's small, open space, making it an easy canvas for any design you have in mind. It is also a tattoo placement that's easily hidden or shown, so it feels more intimate than others.
For first-timers, the wrist area is a great place for a tattoo since it only covers a a small portion of skin. And if you're wondering what the pain level will be, it won't be 100-percent painlness. This is due to its proximity to the wrist bone, called the ulna. You can avoid this bone slightly by tattooing behind your wrist instead, but given that the area is small anyway, the pain should be bearable.
Looking into getting a small wrist tattoo that'll make you smile? Here are 10 beautiful designs that will inspire you to get inked:
10 Meaningful Small Wrist Tattoo Ideas
1. Wing
Let's start this list off with a delicate pair of wings. This simple body art is generally a symbol of freedom and liberation. You can get a minimalist-looking piece, or a full-blown realistic wing—your choice. Whichever you choose, though, the tatt will is a remembrance to do what you want to do with your life, with nothing holding you back.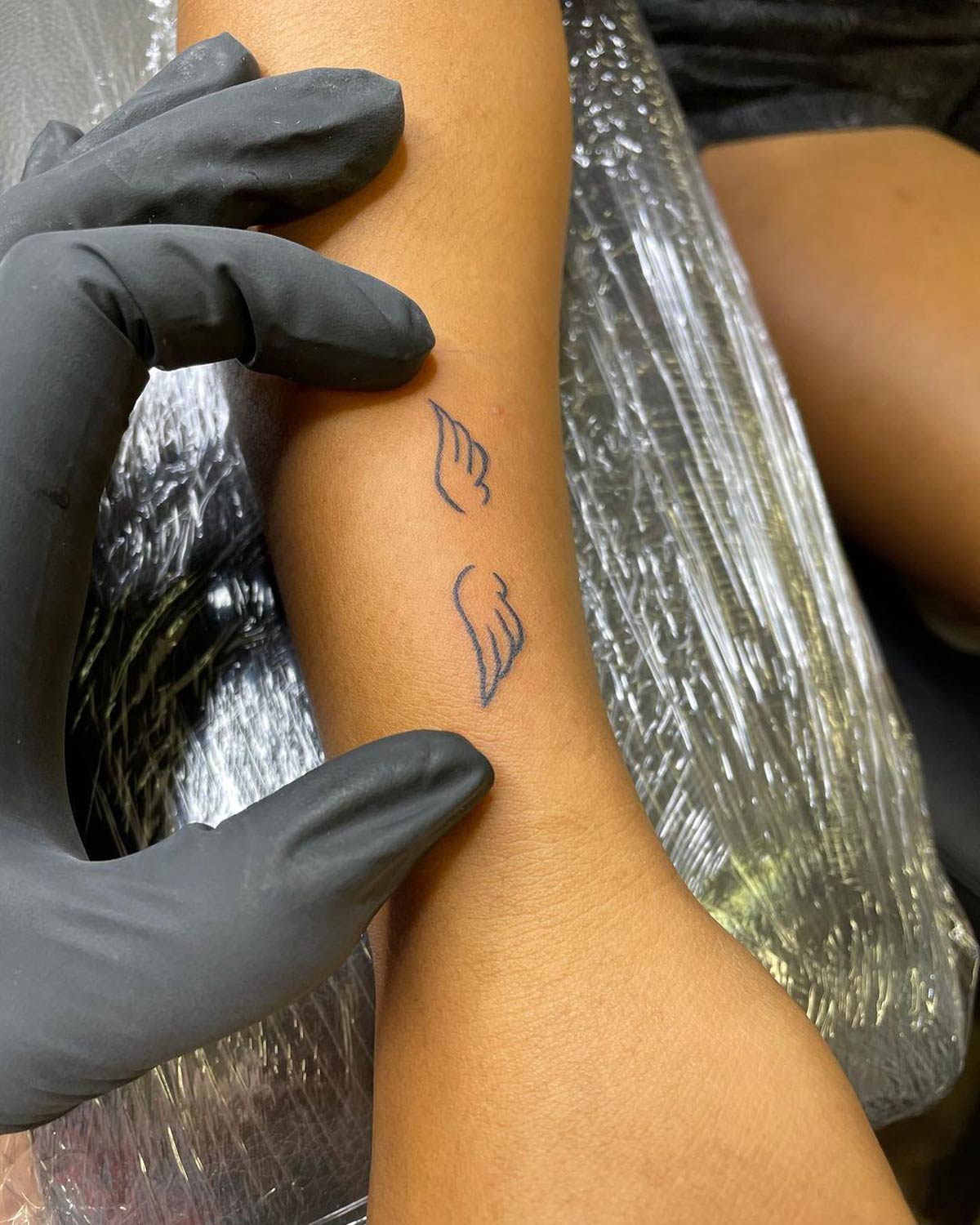 ADVERTISEMENT - CONTINUE READING BELOW
2. Butterfly
Butterfly tattoos connote a romantic meaning because they're associated with young love. At the same time, butterfly tattoos represent growth and transformation in one's life. So whether you're going through a rough patch, or are already past it, a butterfly ink is an eternal reminder of who you've become. Plus, butterflies make great wrist tattoos, as they can be sized down a ton. Just be sure to find an artist that specializes in small tattoos, to ensure that minimalist, clean look.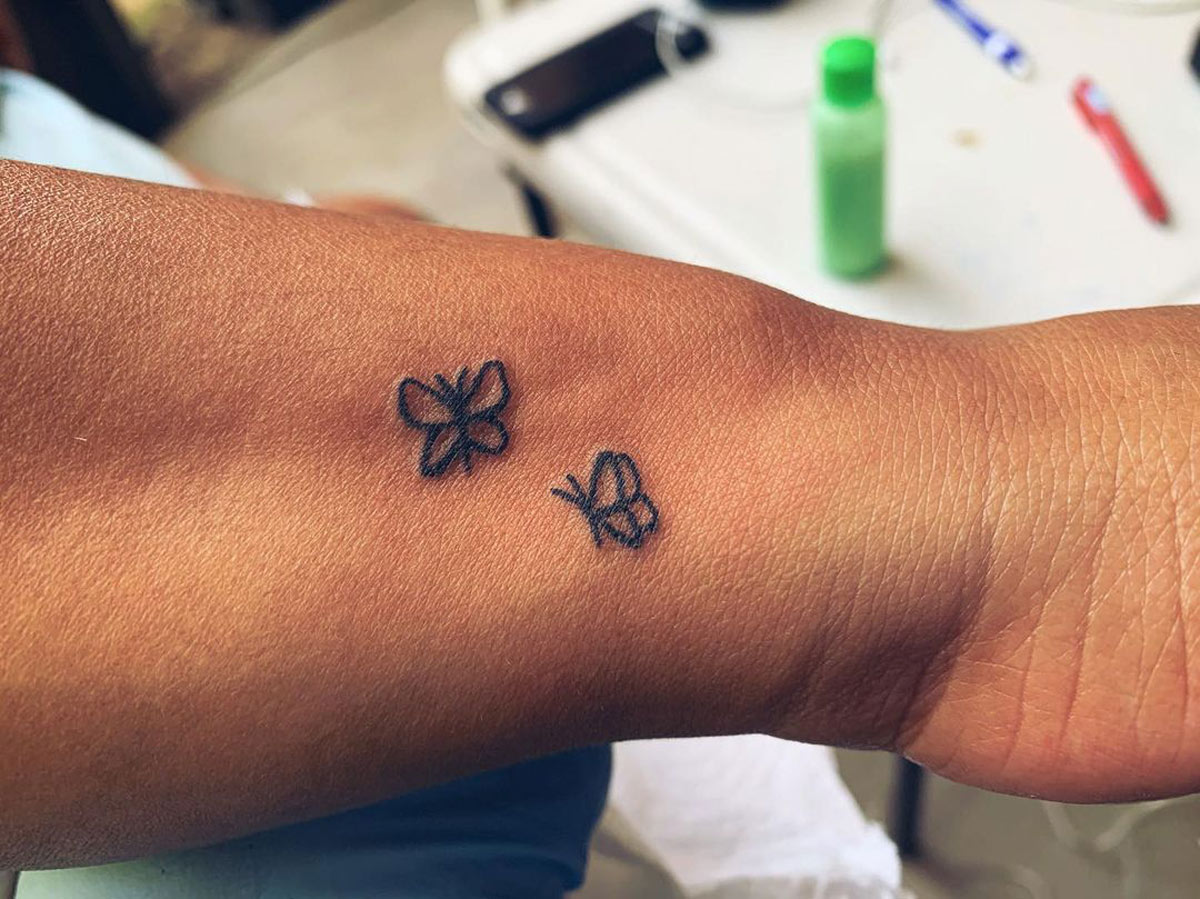 3. Heart
To symbolize your passion and love for something or someone, get a simple yet very meaningful heart tattoo. Its simple design can be manipulated to mean different things depending on what you prefer. A black heart could symbolize grief, while a yellow heart symbolizes renewal and a new beginning.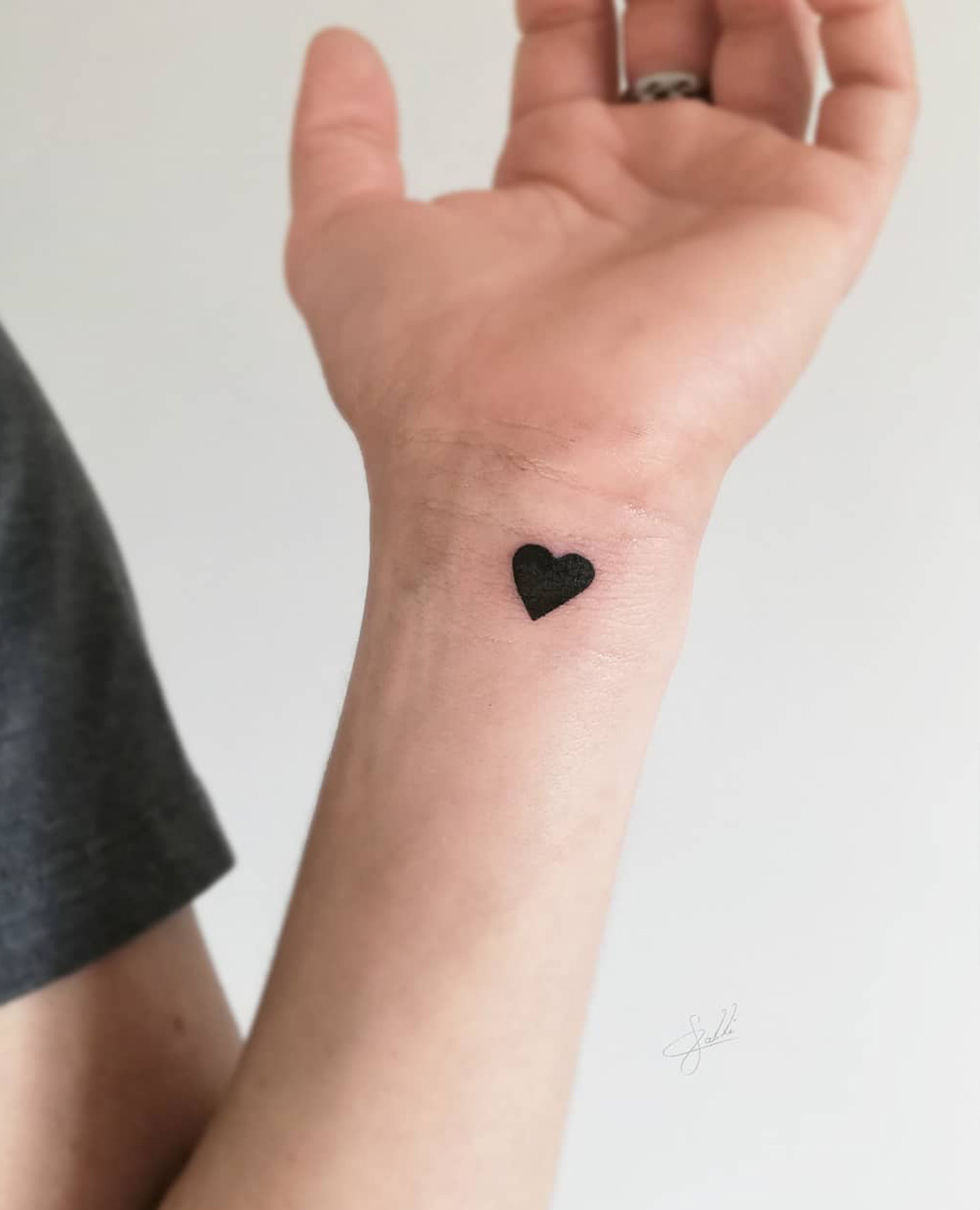 4. Sunflower
Sunflowers are a great choice for a flower tatt, especially for those who want to avoid an overly dainty look. It's a bright and colorful design that can happiness or a long life. You can even get it to be an indelible good luck charm!
5. Roman Numerals
A way to spice up a tattoo of digits is to have it written in Roman numerals. It can be an incredibly personal and meaningful design, and to give you an idea, you can either have someone's birthday, age, or even your lucky number tatted on!
6. Planets
If you see someone with a solar system tattoo, you can be sure that they are curious, open, and adventurous. If this describes you, too, you should definitely look into getting a planet (or even a chunk of the solar system or a constellation) as a tattoo to remind you of those special qualities.
7. Initial
Initial tattoos are a great option if you're just starting out in the tattoo sphere. You can get an initial of your S.O., a sibling, a parent, a mentor or even your own name! Take Ariana Grande's 'A' tattoo on her her thumb as inspiration, or Hailey Bieber's 'J' tattoo on her ring finger for her husband Justin Bieber. Regardless of whose initials you choose, a letter would look so delicate on the wrist. The best part? You won't even need much of a deep meaning to justify it.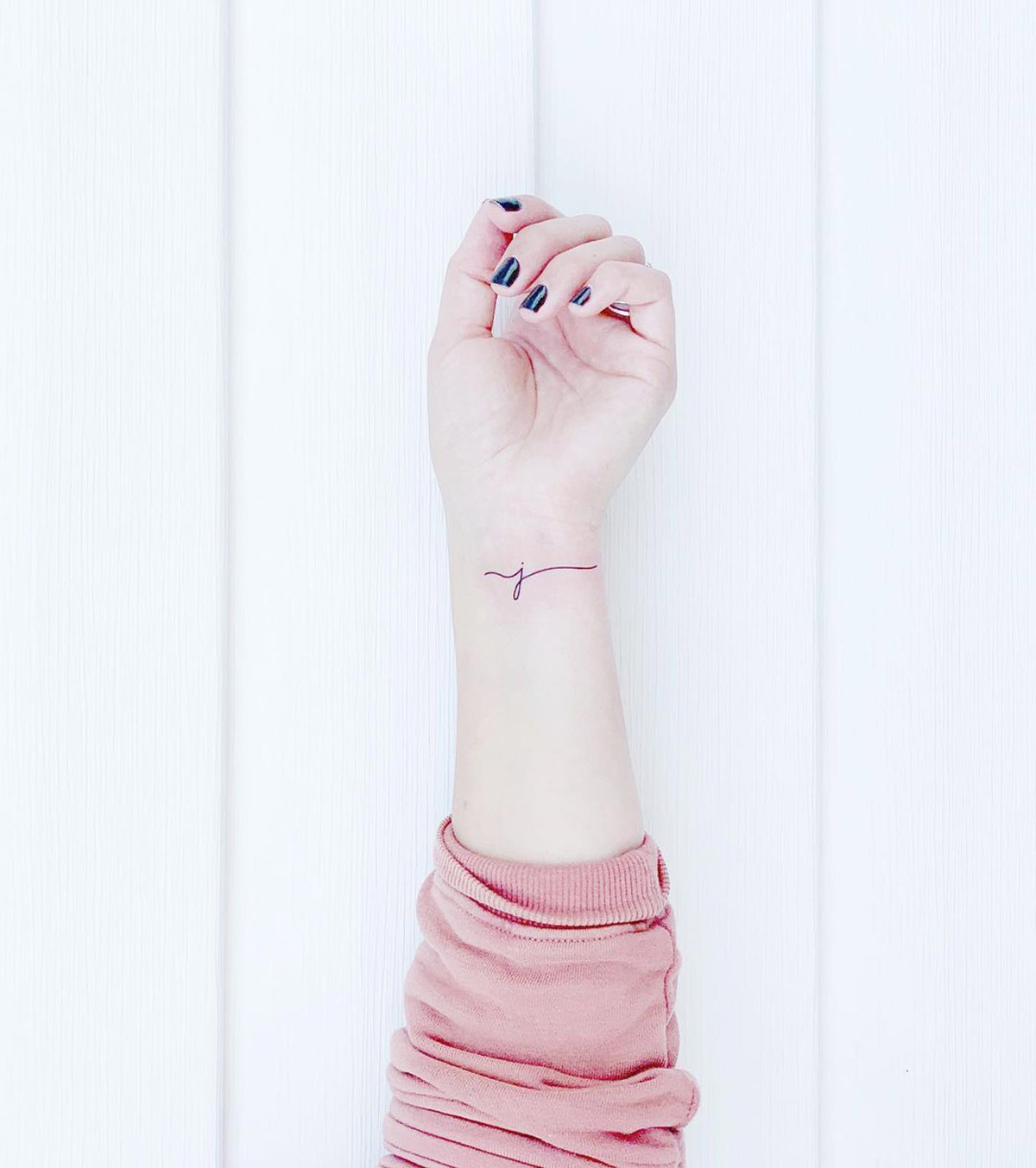 ADVERTISEMENT - CONTINUE READING BELOW
8. Year
Tatting an important year on your wrist is a cool keepsake to have wherever you go. You can get a tattoo of your birth date and add "est." (for established) written with it to make the meaning more obvious. It could be the year of anotherimportant event in your life, such as the year you got married or the year you lost a loved one.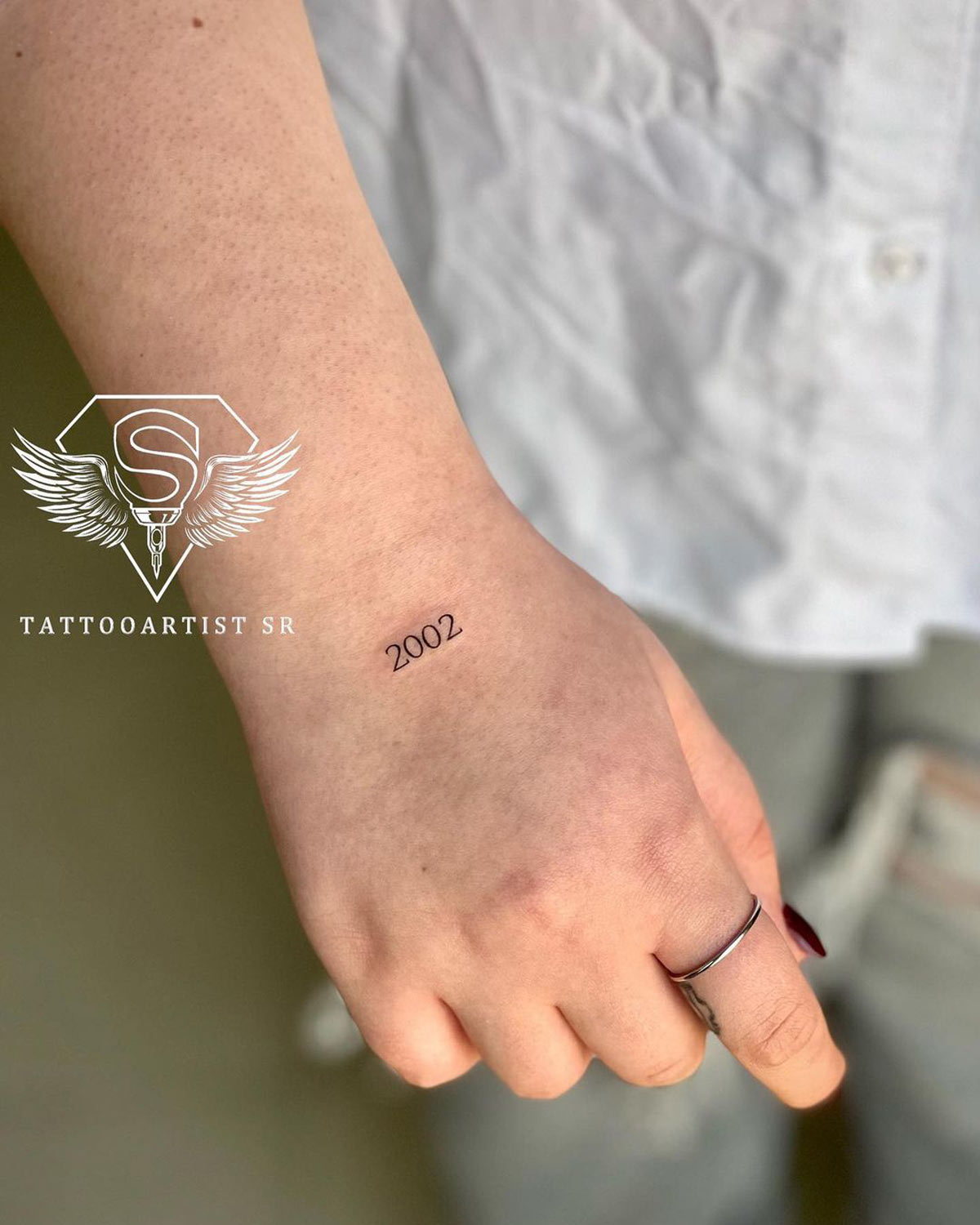 9. One word
A small word or phrase on the wrist is a great way to constantly remind yourself of something. It's simple, minimal, and something you alone could understand the meaning of. What more could you want in a tattoo?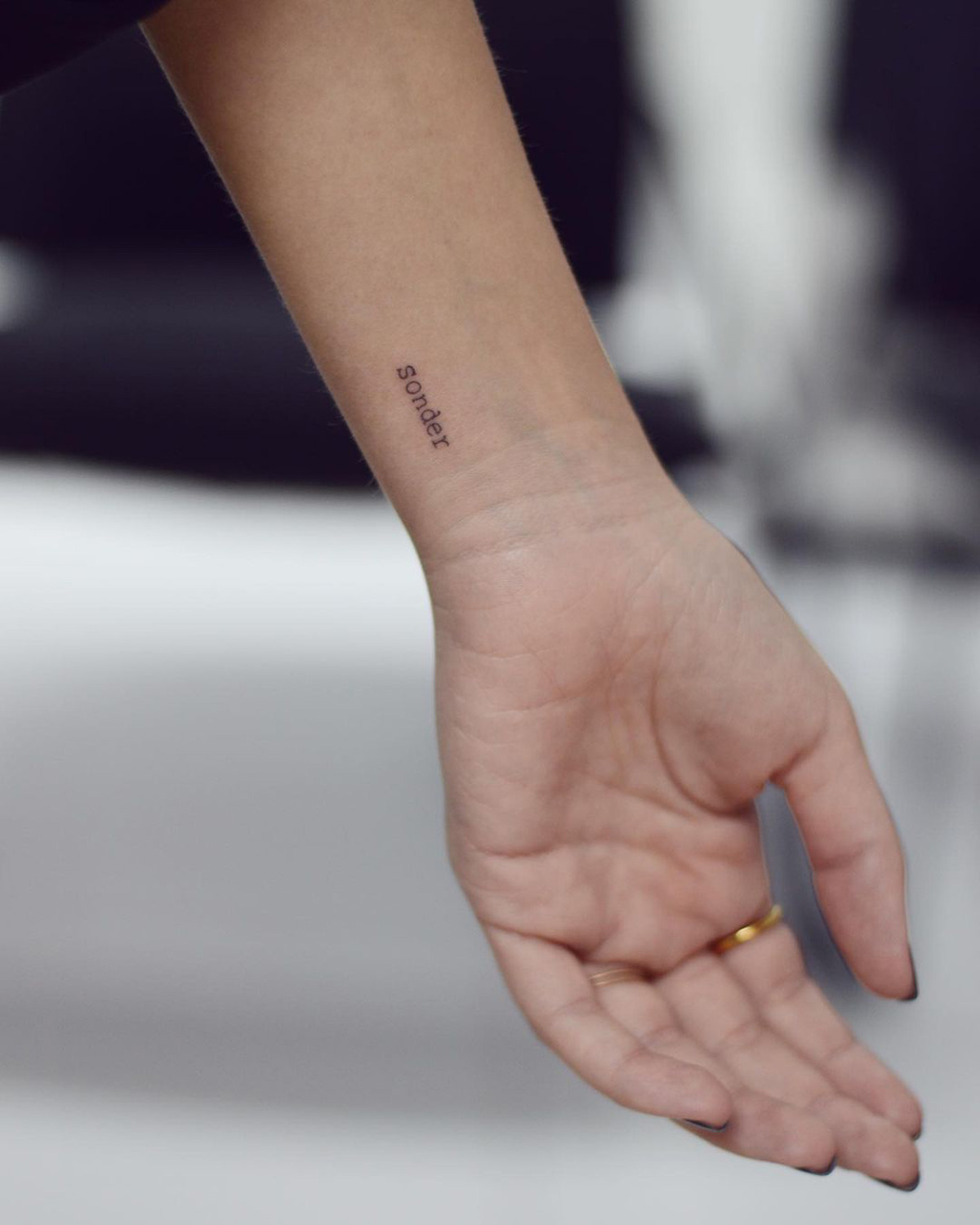 10. Star
To keep a star tattoo small and minimal, choose a design that's made up of only a few lines. This will suit the design and flatter the size of your wrist without making it feel too simple. While the meanings of star tattoos can vary, it widely translates to bravery and adventure—so if those are two things you resonate with, this tattoo may be for you.
Preview is now on Quento! Click here to download the app for iOS and Android and enjoy more articles and videos from Preview and your favorite websites!
ADVERTISEMENT - CONTINUE READING BELOW
Related Stories from Preview.ph
Hey, Preview readers! Follow us on Facebook, Instagram, YouTube, Tiktok, and Twitter to stay up to speed on all things trendy and creative. We'll curate the most stylish feed for you!