If you're looking for discreet places to put your tattoo, have you ever thought about placing it on your ankle? It's the perfect place for some new ink if you want something subtle!
How painful is an ankle tattoo?
Whether you're into deep and meaningful designs or quirky and cute ones, the ankle is a great spot to get inked. However, if you have low pain tolerance, take note that tattooing the ankle area will sting since the ankle bones are underneath a thin layer of skin. To give you a proper comparison, the ankle area is slightly more painful than getting inked on the forearm, outer shoulders, calves, and upper outer thigh. But in general, places with thin skin and bony areas usually hurt more than others. Nevertheless, the reward of getting beautiful body art is worth it!
The ankle is also a great spot if you want a tattoo that you can hide in plain sight. If you place the design on the inner ankle, no one would even notice it (unless you want them to!). The process is also quick since most ankle tattoos are smaller in size compared to others, so if you're afraid of pain or have no patience, the whole procedure will be a breeze.
Below, we list 10 ankle tattoo designs you can use as inspo!
1. Palm Trees
If you love living the tropical life, with all the warmth and adventure, get a palm tree as a tattoo for a reminder that there are always bright and sunny days ahead!
ADVERTISEMENT - CONTINUE READING BELOW
2. Pet Portraits
Pay homage to your pets by getting them inked! The design can be realistic or as cute as this. The trick is to find a tattoo artist that can commission a design just for you, so you can have something unique.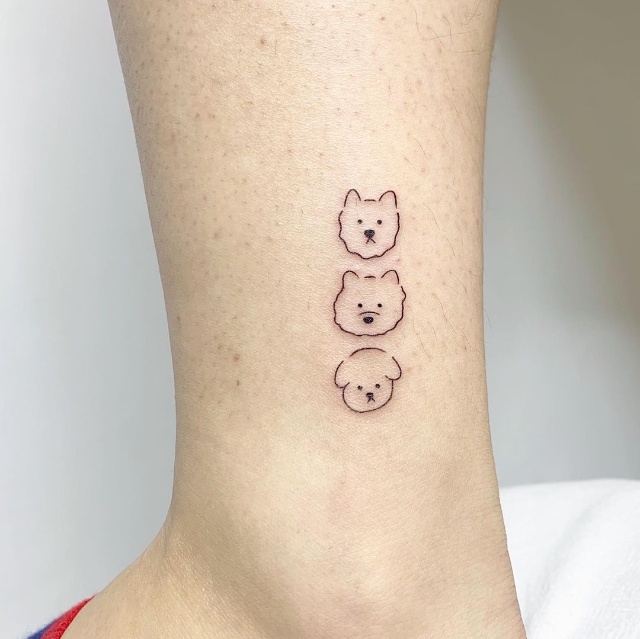 3. Butterflies
Did you know butterflies are the symbol for spiritual rebirth, hope, and transformation? If any significant event happened to you recently, this would be a good idea to commemorate the positive change!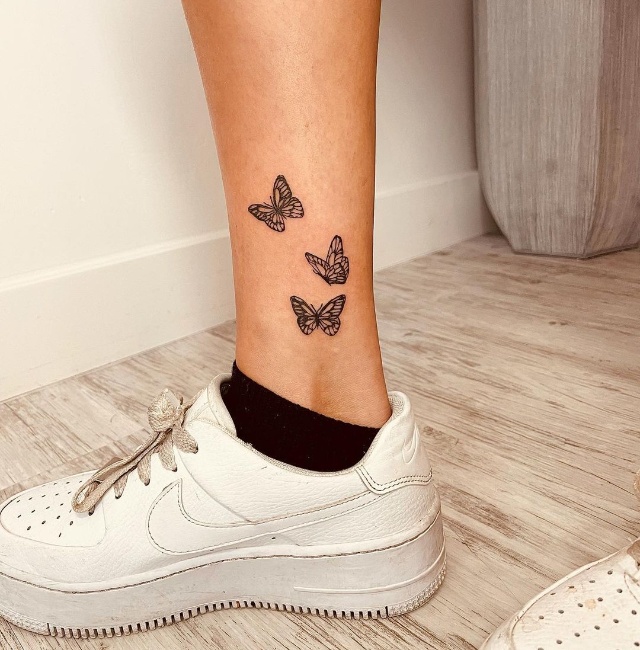 4. Your favorite character
Getting a tatt of a character close to your heart makes it seem like you're bringing the character to life! Think about adding your favorite scene to make it a little more special. Just take a look at this Totoro tattoo, which looks exactly as the character did in the film!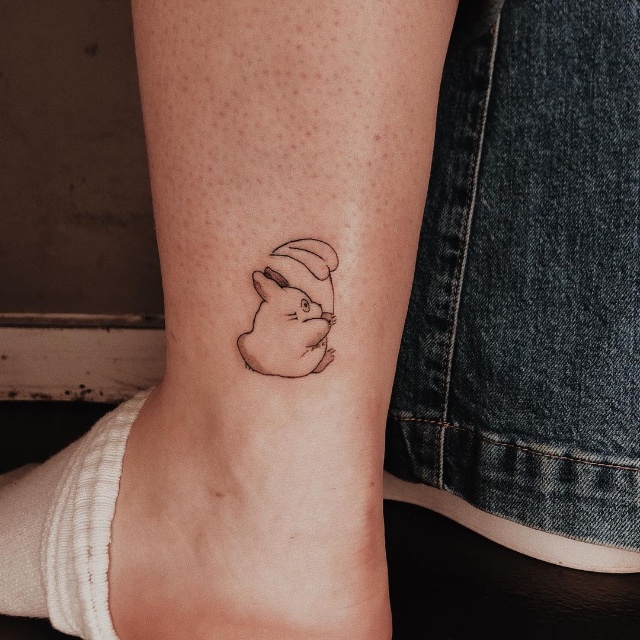 ADVERTISEMENT - CONTINUE READING BELOW
5. Anklet
If you're into ankle jewelry and can't seem to get enough of the accessory, the single line anklet can be done in place of it. You can add little emblems to the line design as well to add meaning. As seen here, there's a moon added which could mean femininity or enlightenment. It looks pretty and would look so good in photos!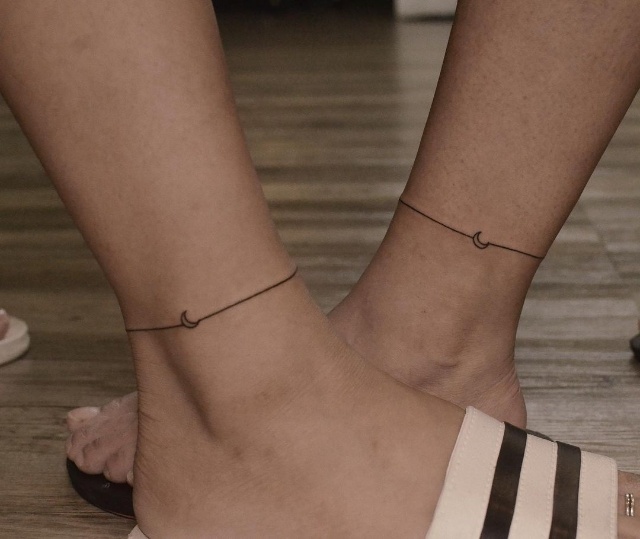 6. Flowers
Floral designs always look good on any part of the body. To make it more personal, look up your birth month flower and add in your favorite flower to the design. Mixing and matching also makes the design look like your very own bouquet.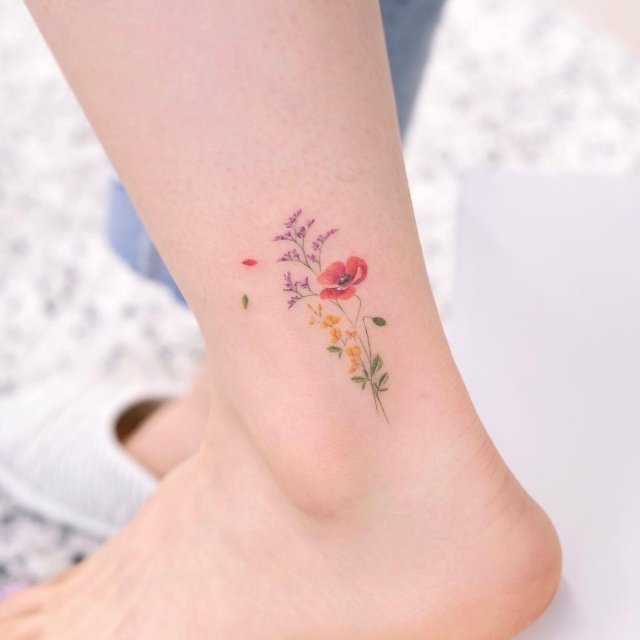 7. Rainbow
Rainbows have a lot of meaning: Some see it as a symbol of joy, some think of it as the symbol for being part and an ally of the LGBTQIA+ community, and some just simply like rainbows for how it looks. If you like a design on the more minimalistic side, get it like this with small and simple strokes in the shape of a rainbow for a subtler feel.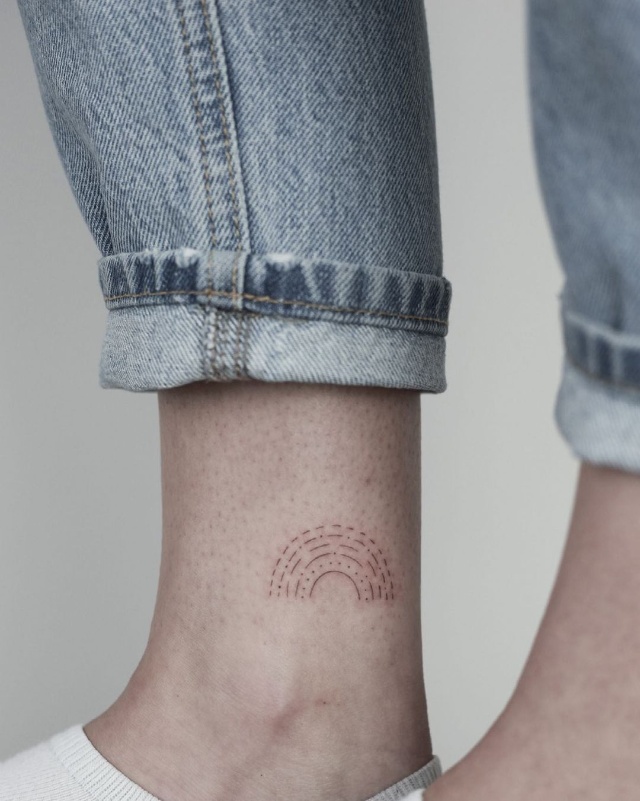 8. Waves
Whether you take solace by looking at water or you're a natural swimmer who finds peace being in the waves, getting this design will be a remembrance of your safe space.
ADVERTISEMENT - CONTINUE READING BELOW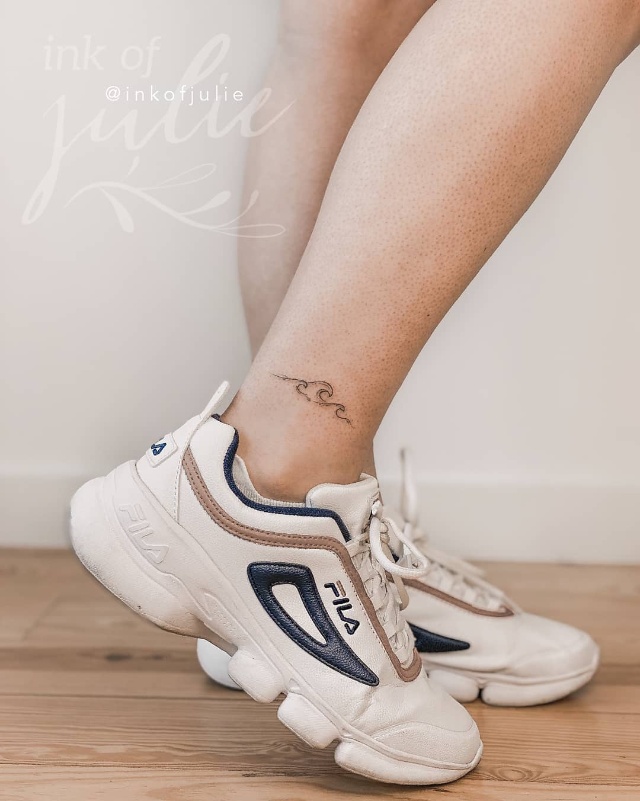 9. Words
From a single word to a short quote by famous artists, you can get any inspiring and meaningful words inked on your skin. Other people also like putting in important dates and names, and you can play with the fonts for added aesthetic. The cursive font in this design, for example, looks straight out of a fairytale!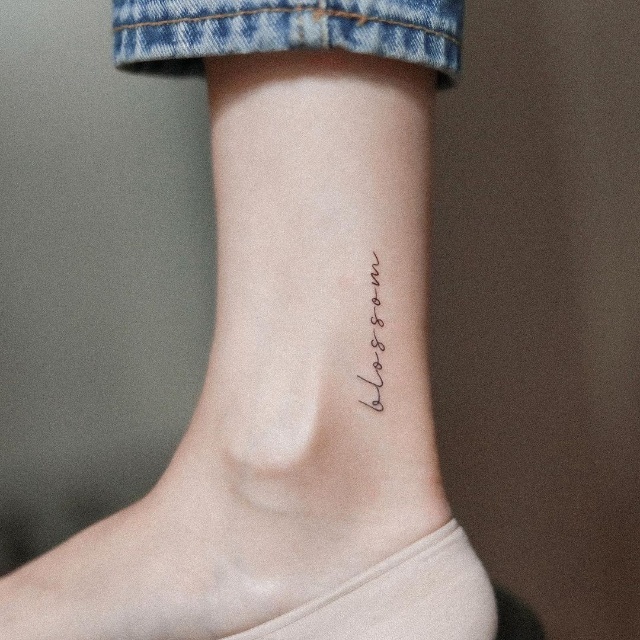 10. Leaves
Leaves or plants are a symbol for growth and new life. You can choose your favorite plant to make it more personal, especially if it has a deeper meaning to it (or if it just looks good). Plus, placing it on the ankle area is a nice reminder that you can build something new and exceptional from the ground up.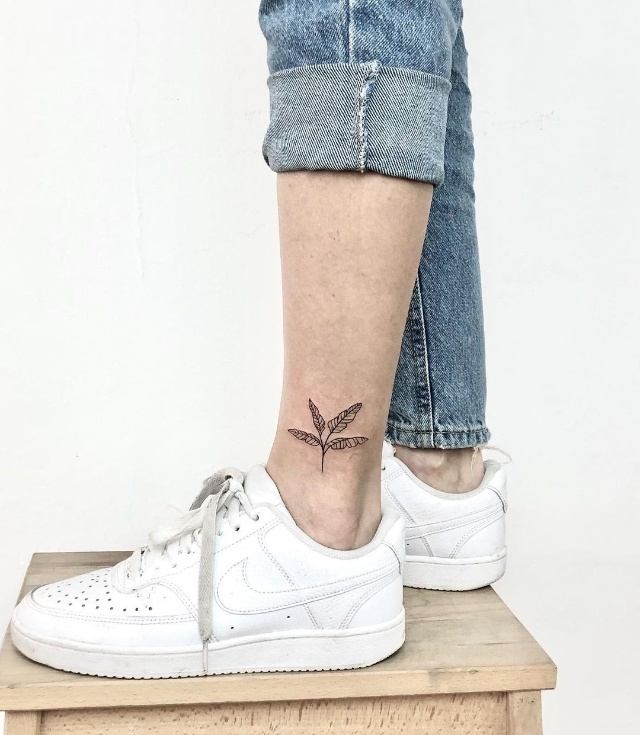 Related Stories from Preview.ph



Hey, Preview readers! Follow us on Facebook, Instagram, YouTube, Tiktok, and Twitter to stay up to speed on all things trendy and creative. We'll curate the most stylish feed for you!