It becomes increasingly difficult to love oneself in a society where we are constantly reminded that we don't meet (impossible) beauty standards. The age of social media has taught us that we are only worthy of love when we receive it from others. Many of us are constantly seeking external validation, but the only validation we will ever truly require is from ourselves. But it's easy to overlook.
Now, we need to be reminded that self-love is the most important form of love we can receive. Because when we learn to love ourselves, we are no longer bound by what others think of us. We are free to become the people we want to be, not the people others tell us we should be. And what better way to remind us to love ourselves than to have it permanently etched on our skin? Ahead, we curated 10 self-love tattoos to get your started. Keep scrolling!
ADVERTISEMENT - CONTINUE READING BELOW
LOOK: 10 Self-Love Tattoo Ideas For Your Next Tattoo Sesh
1. Minimalist heart tattoo
Something as simple as a minimalist heart tattoo on your shoulder or even finger can be a subtle yet essential reminder for you to love yourself. While this may seem too ordinary, you can experiment on its size instead to make it uniquely yours.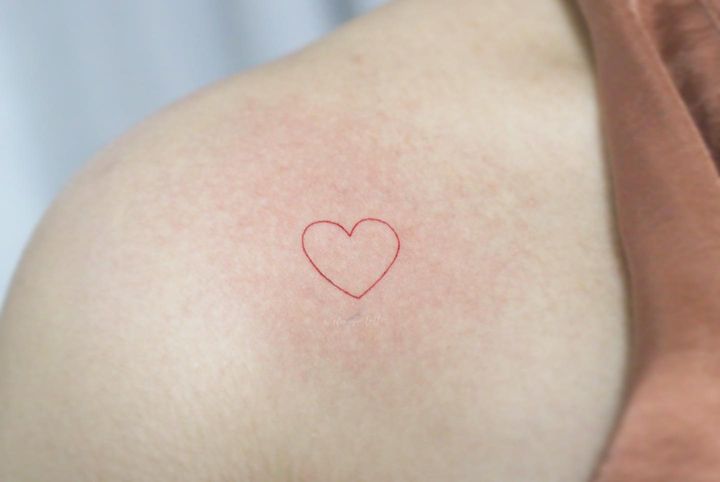 2. Minimalist rose tattoo
Roses often symbolize romantic love, but you can definitely use it to remind you to love yourself, too. Get it in a red line tattoo and you'll have an enchanting and elegant yet still simple ink that will look good for a long time.