Richard Gomez and Lucy Torres-Gomez are no longer your average celebrity couple. From their shared spot in that Lux commercial in 1993 to many acting stints that followed in the late '90s and early 2000s, the couple are now on to different paths—Richard is on his second term as mayor of Ormoc City and Lucy is the newly-elected representative of Leyte's fourth district. But then, some things have yet to change. From their Instagram posts alone, they still seem incredibly smitten with each other, and they're undoubtedly still the playful pair from Richard Loves Lucy. Hardly any time has seemed to pass for these two, and we took it upon ourselves to find out how they managed so.
As the new faces of Ultherapy Philippines, Richard and Lucy revealed how even self-care can be a two-person dance. Below, the power couple sits down with Preview for a conversation about aging and their best-kept secrets for staying youthful.
ADVERTISEMENT - CONTINUE READING BELOW
Celebrities are often pressured to look young or to age gracefully. How do the two of you deal with this, and just with the reality of aging in general?
Richard: Aging is a fact. It'll get to you once you start aging but it's really a matter of taking good care of yourself.
Lucy: There are young people...
R: Who look old.
L: ...And there are older people who look young. Again, it really goes back to self-care. What you do when you're young has an effect on how you'll look when you're older. If they take care of themselves now, then they reap the benefits in the future. It's like what Richard always says: You cannot start a fitness regimen when you're 50 or 60 [if] you want to be fit. You have to start it when you're young, when you reap the rewards.
R: Your outlook is also very important. The food that you eat, exercise, and skincare are, too.
L: Yeah, it's really a holistic approach. And before kasi, well, ang skincare mo lang talaga are creams and facials. But now we have treatments like Ultherapy that works on even the deeper layers of the skin and if you can add that on to your regular routine, so much better.
Every effort counts talaga. You can't just go through life being thankful na you have good genes. People stay under the sun, or eat like a cow and not worry about gaining weight kasi raw nasa genes—I don't believe that kasi one day it's going to catch up [with you].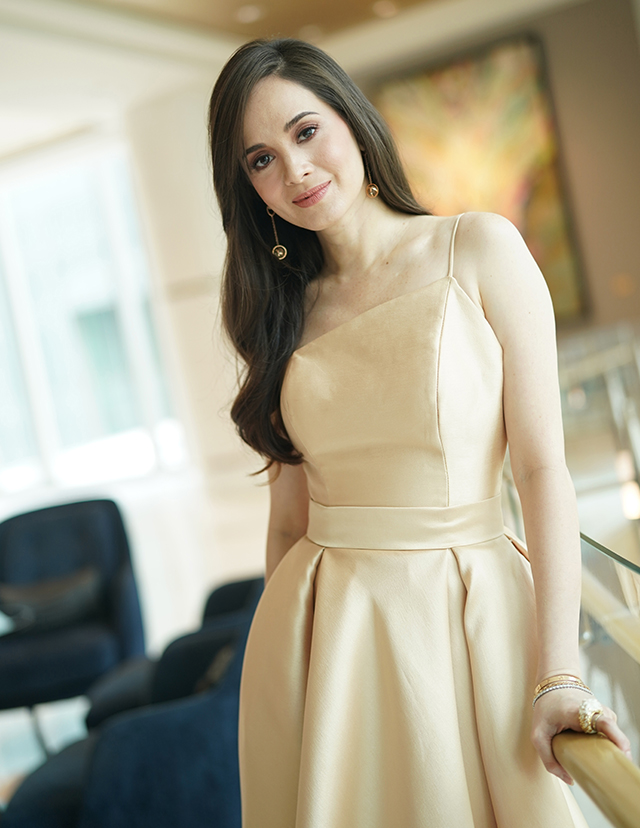 What keeps you two young? Both physically and mentally?
L: He's very good with the emotional aspect of keeping a healthy mind. Madali siyang mag move-on.
R: Oo ganoon talaga ako.
L: Ako may pagka-tsaa ako. I steep in things and feelings. So if I'm sad, I can be sad for quite some time. But it's good also because if I'm happy, that happiness can carry me over a much longer period than it normally would for him.
R: Madali akong mag let go. Even when I'm mad or I don't like something, I just say it and after a while wala na. Friends na tayo ulit.
L: Ako, I can't be friends. I'll forgive, but I don't want you in my life. Siya pwede pa.
Preview: Forgive but don't forget, right?
L: Forgive, not forget. If I see the person, I'll remember what you did to me. I won't hold it against you maybe, but I'll remember. Siya talaga he can forget. [Laughs.] Parang his life is so busy na—he won't sweat the small stuff.
ADVERTISEMENT - CONTINUE READING BELOW
R: Move forward ako lagi. I don't like stress.
L: He doesn't worry about going to a place and running into someone he doesn't like because chances are he may have forgotten that he doesn't like the person. He's childlike that way. Alam mo 'yung bata pag nag-away, when you turn the corner friends na kayo uli. Ganoon siya.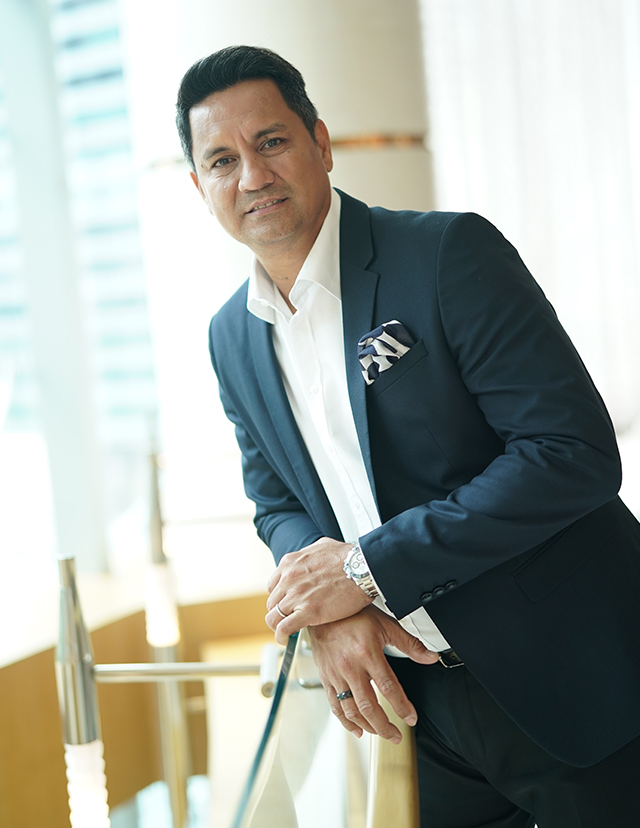 What's your skincare routine like, Lucy?
Lucy: It's gotten simpler through the years in a sense that I'm really mindful of ingredients. I don't like anything too strong—all the bawal or the things you can't pronounce. I also find that if you watch what you take in, what you eat, it really has an effect on the skin more than buying expensive creams or makeup.
Before, I thought that a cleanser that works now would work forever. Now, I keep several on rotation. It depends if my skin is dry, if I feel I need more moisture when I'm traveling, when my life is stressful, so iba-iba siya. It's really a relationship with your skin. Before I say, 'Why do you need so many bottles of cleanser?' Now, [I have a lot for the] double cleansing thing. I like that. I like me time.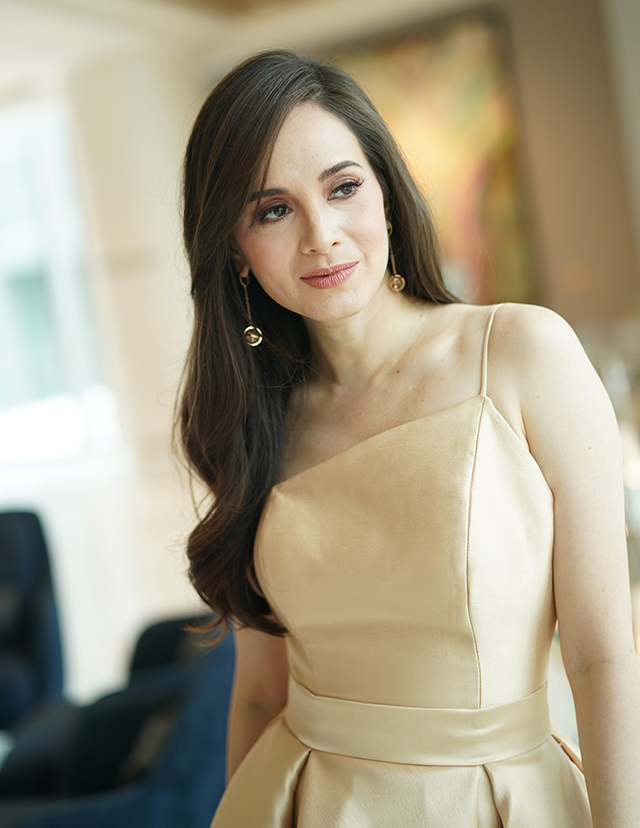 What kind of products do gravitate towards? Do you tend to go for more natural ones?
Lucy: Yes. I make my own face mist, I use my essential oils. It's gotten simpler in that sense. Before, if it worked, I'll try it. But I knew there'd be some chemical there that's not good. Now I don't like that. Anything that you can only use a little of because it's bad at some point, I [avoid it]. I like going back to the basics, really. I remember my grandmother. She only used the cold cream.
ADVERTISEMENT - CONTINUE READING BELOW
Richard: Pond's Cold Cream. [The one with] lemon scent.
L: To take off makeup, moisturizer na rin. I don't use it now but I started with that. When I smell it, I remember my grandmother and my mother.
What kind of skincare advice would you give younger people?
Lucy: If there's something I could tell younger ones now, it's to really celebrate how tight and nice [their] skin looks like now. When you go out, [it's good to] still see skin, instead of foundation or too much powder. That said, I really say invest first in skincare before [makeup]. Because when your skin is good already then you need lesser products—you don't need to conceal too much.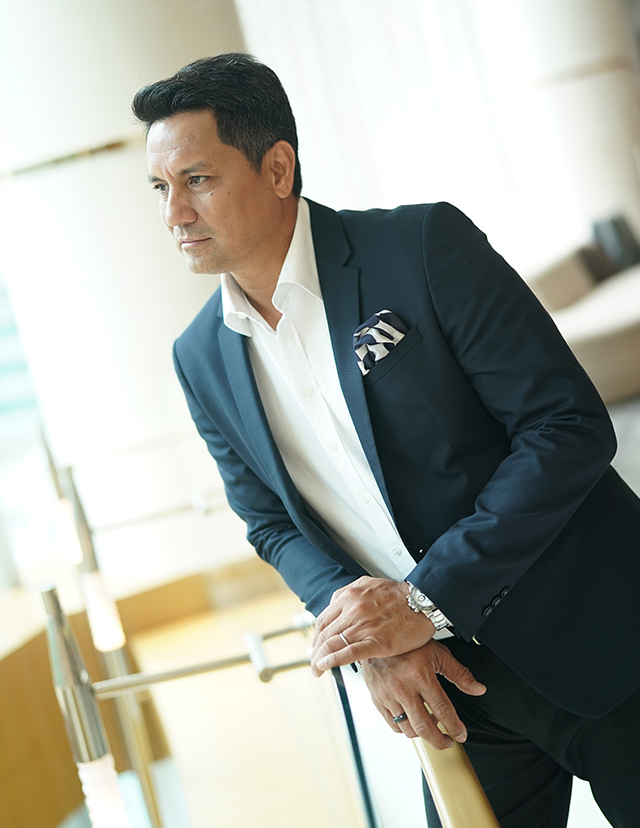 What other things do you two do to look your best?
Lucy: I'm really maingat with food. I've tried to cut off dairy. There was a time I cut off din gluten. And then I really try to eat more fruits and vegetables. I'm trying to transition into a plant-based diet but I'm not there yet.
Before I used to be a coffee drinker, but it perks you up and then there's a crash. I don't like that, so when I need to perk up I take freshly-squeezed juice. It doesn't feel heavy. You really learn to know your body more—when you're doing an unhealthy diet, you don't know what it's like to have a healthy diet. But when you've tried it then you can compare. When it's all meat lang, you feel okay, magiging sanay ka sa heavy feeling. But when you go for a stretch of time when it's more plant-based then you go back to meat, and then you see the difference. Pero I'm not yet there.
R: It's difficult for me to do that. Me, too, I take a lot of vegetables as well, but she's really more extreme.
L: Mas purist ako. Pero siya he lives in the province now, 'di ba?
R: I plant my own vegetables.
L: He grows his own food.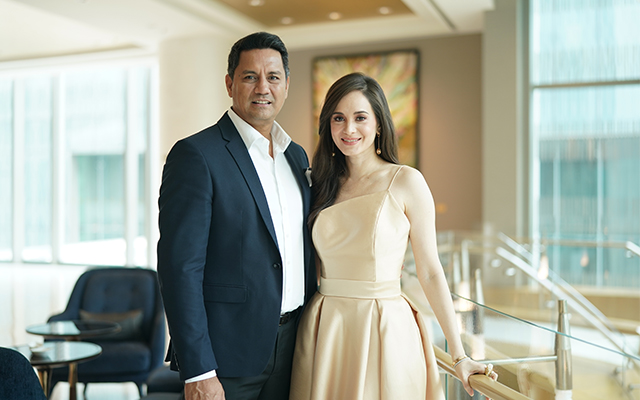 ADVERTISEMENT - CONTINUE READING BELOW
Richard, what kind of advice can you give other men when it comes to taking care of themselves? Like your own tips for self-care?
Richard: There'll come a point in time that you'll have to give attention to your skin. Siguro I'm one of the few fortunate guys who don't get regular pimples. I only get pimples when—
Lucy: When he's puyat talaga. Automatic.
R: Soap and water works for me. But for other guys, they need to take good care of your skin.
L: And there's no shame in that.
R: That's perfectly okay. You want to look good or you want to look better? Siyempre better 'di ba?
L: Best! But there are guys who fall under the same category as Richard na very less maintenance. And there are those who need more. Same with girls. What's important is you do something about it. Whatever it takes to make it look better, to make your skin better.
R: But it should be holistic. Positive outlook, exercise, diet, your skincare. Happy life.
L: Holistic.
R: You have to learn how to let go of stress.
L: Ugali din. Parang maganda ka nga, masama naman ugali mo, then what's the point?
Related Stories from Preview.ph
Hey, Preview readers! Follow us on Facebook, Instagram, YouTube, Tiktok, and Twitter to stay up to speed on all things trendy and creative. We'll curate the most stylish feed for you!