Clay masks are well-loved in general but they are particularly famous for those who have an oily and acne-prone skin type. As a member of that club, I tried different masks from three natural brands to find my ultimate pore-clearing solution. Keep scrolling to see the results!
Current Condition:
Apart from being oily and dehydrated, my skin tends to break out easily. To exfoliate, I usually reach for chemical exfoliants because I find most physical exfoliants to be very abrasive (some break me out right after I wash the scrub off). My skin requires deep exfoliation every week to avoid an acne outbreak, and clay masks are my go-tos when I don't use my AHAs and BHAs. I prefer products that can thoroughly cleanse, especially when my pores aren't in their best state.
Related Stories from Preview.ph
Clay Mask #1: Human Nature Pollution Defense Face Mask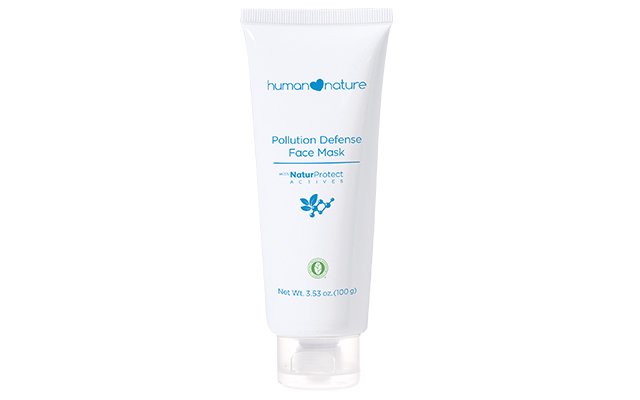 ADVERTISEMENT - CONTINUE READING BELOW
IMAGE Human Nature
HUMAN NATURE Pollution Defense Face Mask, P450, Beauty Bar
What It Is: It's a creamy mask that claims to defend the skin from daily exposure to pollution. It contains bamboo charcoal to deep cleanse, as well as bentonite and kaolin clay to tighten pores and dissolve oil. Other ingredients include moringa seed oil, Vitamin E and passion fruit seed oil, all of which aim to protect the skin from the effects of harmful free radicals.
How I Used It: After cleansing, I use an entire fingertip's worth of the clay all over my face, avoiding the eye area. The consistency of this mask is quite thick but it was easy enough to spread using slightly damp fingers. The product says to leave it on for 15 minutes, which was the exact amount of time it needed to dry completely. My skin felt the usual tightness from a dried clay mask but I didn't feel any stinging. It easily rinsed off with warm water as well. After that, my pores felt clean and refreshed but not dry and deeply-cleansed like I usually do after masking with clay.
CONTINUE READING BELOW
Recommended Videos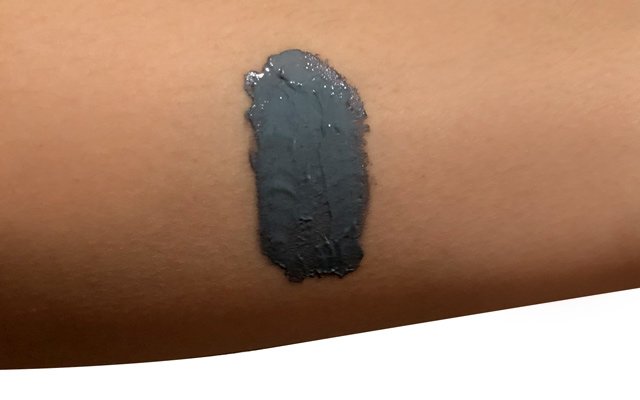 IMAGE Nicole Arcano
The Human Nature Pollution Defense Face Mask is a thick, creamy clay that spreads easily over the skin
Conclusion: If you want a basic, beginner-friendly clay mask, then this one's for you. It's straightforward, does the job, and is less likely to irritate your skin given that it doesn't contain typically irritating ingredients. However, if it's a really deep cleanse that you're looking for, you might be a little disappointed. This product offers more of a quick relief, something you'll enjoy using after a long day of wearing makeup or sitting in the sun. If you don't have insanely sensitive skin, it's recommended to use two to three times a week.
ADVERTISEMENT - CONTINUE READING BELOW
Clay Mask #2: Derma-E Purifying 2-in-1 Charcoal Mask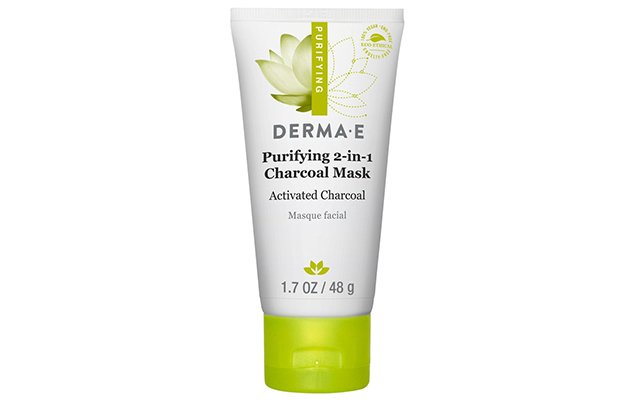 IMAGE Derma-E
DERMA-E Purifying 2-in-1 Charcoal Mask, P820, Healthy Options
What It Is: Now here's a clay mask that exfoliates and detoxifies in two steps. The first step will help lift excess dirt, oil and bacteria from the pores with activated charcoal and natural clays like kaolin and bentonite, while the second helps exfoliate the skin with apricot seed powder embedded in the mask, which gently removes dead skin on the surface.
ADVERTISEMENT - CONTINUE READING BELOW
How I Used It: As with all my clay masks, I spread an even layer of this after cleansing. I used this on lightly damp skin since the scrub might feel too abrasive on dry skin. The clay did spread smoothly, although I had to be more gentle in spreading the product to avoid too much friction from the apricot powder.
This mask dries rather quicker than most that I've tried. Only five minutes in and I was ready to rinse it off—it was that quick-drying. To use the scrub, I melted the clay by pressing my damp palms onto my face first before using my fingertips to massage my face to gently exfoliate. Right after, my skin didn't feel irritated from the scrub nor the clay. In fact, the pimples I was dealing with that week had dried up a little after masking. When I spot-treated my zits with salicylic acid later on, they were dry and basically gone the next morning.
ADVERTISEMENT - CONTINUE READING BELOW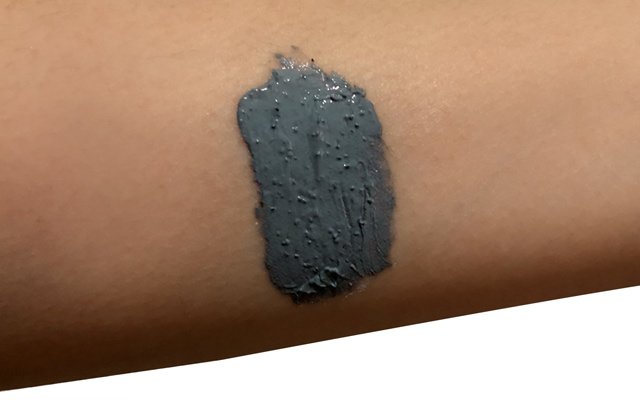 IMAGE Nicole Arcano
The Derma-E 2-in-1 Purifying Charcoal Mask has apricot seed powder to exfoliate the skin.
Conclusion: Anyone with flaky and acne-prone skin will love this product because it can slough off dry patches and clear your pores in two non-complicated steps. It's the best treatment after a long week since it really does the job. I love how it helps with active breakouts as well by speeding up the healing process without drying it out until it pops and scars. I recommend using this only once a week, or twice if your skin can handle it.
ADVERTISEMENT - CONTINUE READING BELOW
Clay Mask #3: Aztec Secret Indian Healing Clay
What It Is: This probably needs no introduction as it's easily the most popular clay mask on the internet. It contains 100% bentonite clay, which is said to be an ancient ingredient used to "beautify and refresh" the skin after use. The product claims to deeply cleanse the pores, lift impurities and tighten the skin. Basically, it's supposed to be the "most powerful facial in the world" and the thousands of positive reviews online attest to it.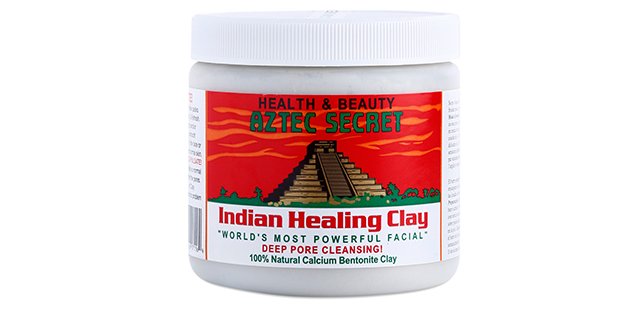 ADVERTISEMENT - CONTINUE READING BELOW
IMAGE Thrive Market
Aztec Secret Indian Healing Clay, P595, Healthy Options
How I Used It: I first mixed the clay with some apple cider vinegar in a plastic bowl (the directions specify not to use any metal since metal can activate the clay, rendering it useless when applied to the skin). The mixture sizzled the moment I added the vinegar. I didn't use an exact clay-to-vinegar ratio and basically just eyeballed everything; I added and mixed until I achieved a slightly runny but not watery consistency. I then used a synthetic face brush (sometimes my spatula) to paint the mixture over my skin to apply a thick layer since I wanted to get the most out of this mask.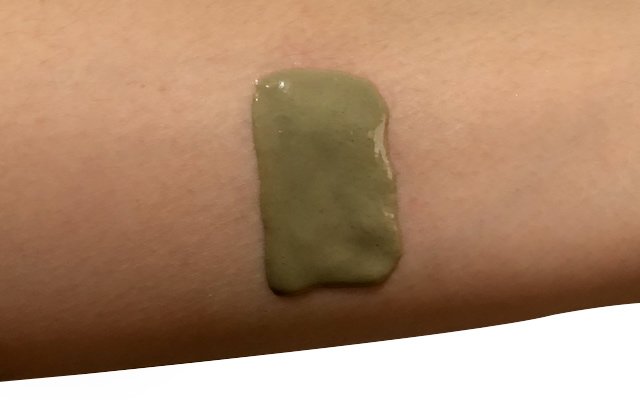 ADVERTISEMENT - CONTINUE READING BELOW
IMAGE Nicole Arcano
The green paste of the Aztec Secret Indian Healing Clay when mixed with apple cider vinegar
I felt my face pulsate within the first five minutes of having the mask on, but it wasn't painful at all. If anything, it was really satisfying. The thick layer I applied took about 15 to 20 minutes to dry completely. After rinsing it off, my skin felt bone dry but really, really clean—so clean that my face was red as a tomato (a totally normal side-effect according to the label). There was also an obvious mark of where the mask had been. My skin actually felt so dry after, like I washed it with a very harsh cleanser. Scared that it would damage my skin barrier, I washed my face again with a gentle cleanser to lower its pH level and calm it down.
Conclusion: This product wasn't kidding when it claimed to be a powerful facial. It's definitely not for the faint of heart. Without a doubt, anyone with clogged pores, acne-prone or oily skin will appreciate the deep cleanse and tight feeling this can give. I tend to use this when my skin is breaking out and it does help in preventing any more flare-ups. Even when my skin is properly behaved, I use it every week just to be sure. That said, I wouldn't recommend using this more than once a week as it could possibly overexfoliate your skin.
ADVERTISEMENT - CONTINUE READING BELOW
Recommendation:
Human Nature's clay mask, as mentioned above, was by far the easiest to use and the most gentle. It's a good product to have on standby for a hassle-free detox sesh, and it's recommended for practically any skin type.
Derma-E's 2-in-1 mask requires more effort but it does deliver in the exfoliation aspect. The infused scrub particles really set it apart from many clay masks I've tried. This is a fantastic mask to use after a breakout because it can clear your pores of any excess impurities and exfoliate your skin to reduce the appearance of scars.
Last but not the least, the Aztec Secret mask is a new favorite for my oily, acne-prone skin. Out of all the clay masks I've tried, this has proven itself to be the most effective in cleaning out my pores without irritating my skin. The redness it caused can be scary at first, but with proper moisturizing and soothing steps, it won't be much of a problem.
ADVERTISEMENT - CONTINUE READING BELOW
Overall, I would use all these masks again but on different occasions. These three clay masks are very different, so they can't compete against each other. The best one for you will depend on your skin type or current condition.
Related Stories from Preview.ph
Hey, Preview readers! Follow us on Facebook, Instagram, YouTube, Tiktok, and Twitter to stay up to speed on all things trendy and creative. We'll curate the most stylish feed for you!