She's sugar, spice, and everything nice.
Max Collins arrived on set earlier than her call time. She smiled and started a conversation despite having only a couple hours of sleep due to taping her new primetime show Someone To Watch Over Me on GMA, and she even bought her own coffee and food so she does "not bother" the team in charge. "I've never done this before," she said, as makeup artist Slo Lopez prepped her skin. But Max wasn't scared. She was actually very excited to try something different.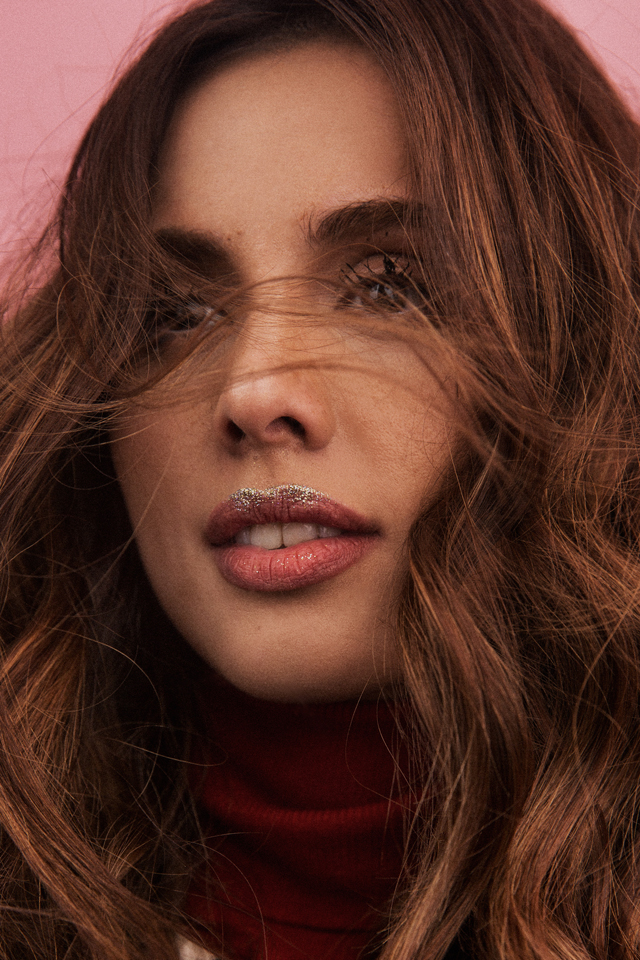 ADVERTISEMENT - CONTINUE READING BELOW
IMAGE Koji Arboleda
She's beautiful, genuinely, from the inside and out—and in a cutthroat and catty industry, it's safe to say she's kind of a unicorn. We talked to the sweet 24-year-old about growing up as an actress, why she's obsessed with posting quotes on Instagram, and how being nice means strong, independent, and never boring. All of that while she wears everyone's favorite beauty trend of the season: glitter.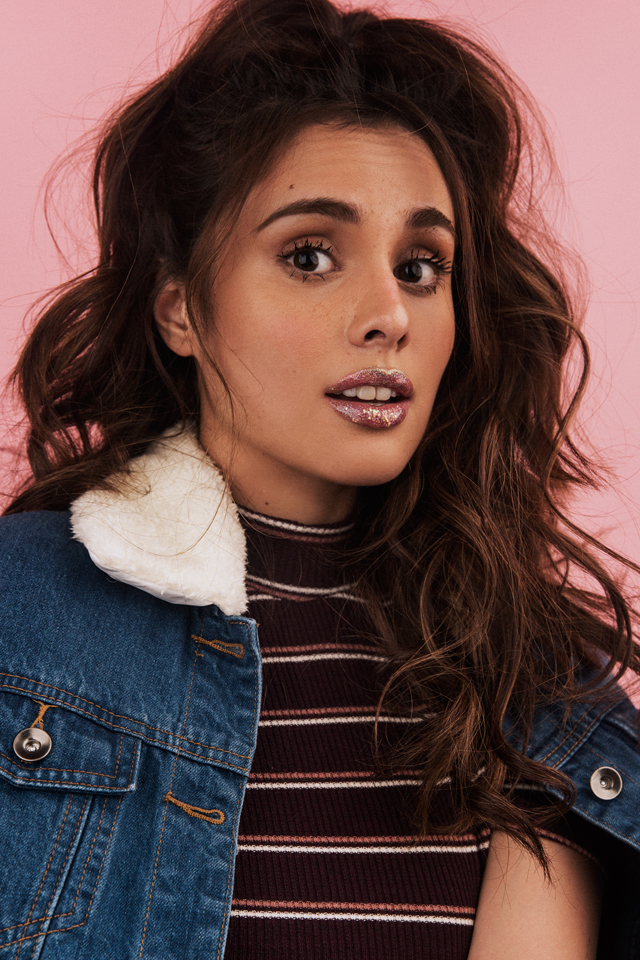 CONTINUE READING BELOW
Recommended Videos
IMAGE Koji Arboleda
Max tries the glossy glittery lip with a hint of blush. (Bench Denim jacket, P1199.75, SM Megamall)
Hi Max! We noticed you post a lot of quotes on your Instagram, what made you want to start doing that?
"I get really inspired when I read quotes that lift my spirit. I want to share that light with others."
Do you have any feel-good songs? What would be in your playlist?
"Cool Girl by Tove Lo; Perfect Strangers by Jonas Blue; Fresh Eyes by Andy Grammer; Gold by Kiiara; and Yellow by Coldplay."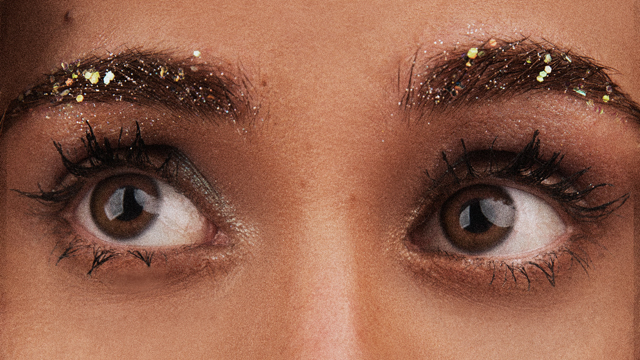 ADVERTISEMENT - CONTINUE READING BELOW
IMAGE Koji Arboleda
How did you get into acting?
"I was scouted at a mall and brought in for an audition back in 2006 and had been acting ever since."
What does being an actress mean to you now compared to when you first started?
"I'm not as excited of every project as I used to be. I'm more picky with roles and I look for more meaningful storylines. But everytime I start a new project, it feels like I'm acting for the first time. I still get jitters and it takes me a while to relax into the character."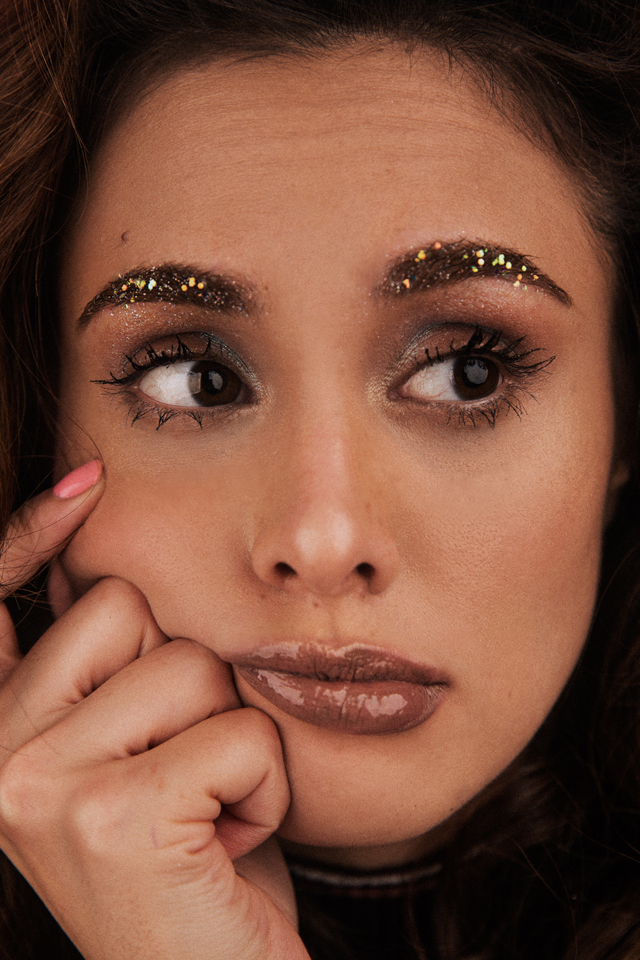 ADVERTISEMENT - CONTINUE READING BELOW
IMAGE Koji Arboleda
You're groomed to be a leading lady, but what other kinds of roles would you want to try?
"A bad-ass character like Jessica Jones or just a strong female character. I'm a big fan of shows with strong female leads like Scandal, Homeland, The Good Wife, etc. (Obviously, I love Netflix!)"
Your role in Someone To Watch Over Me is kind of a kontrabida. What have you learned from playing a "bad girl"?
"Irene's mature when it comes to her career and knowing what she wants in life, but when it comes to love she's so stubborn and is such a kid. I think she's really confused about her love life. She doesn't intentionally want to cause trouble but she does because of her spontaneity. I think it's okay to play a character that makes mistakes, that she does bad things but can still be a good person. I learned that being in denial only delays the pain."
ADVERTISEMENT - CONTINUE READING BELOW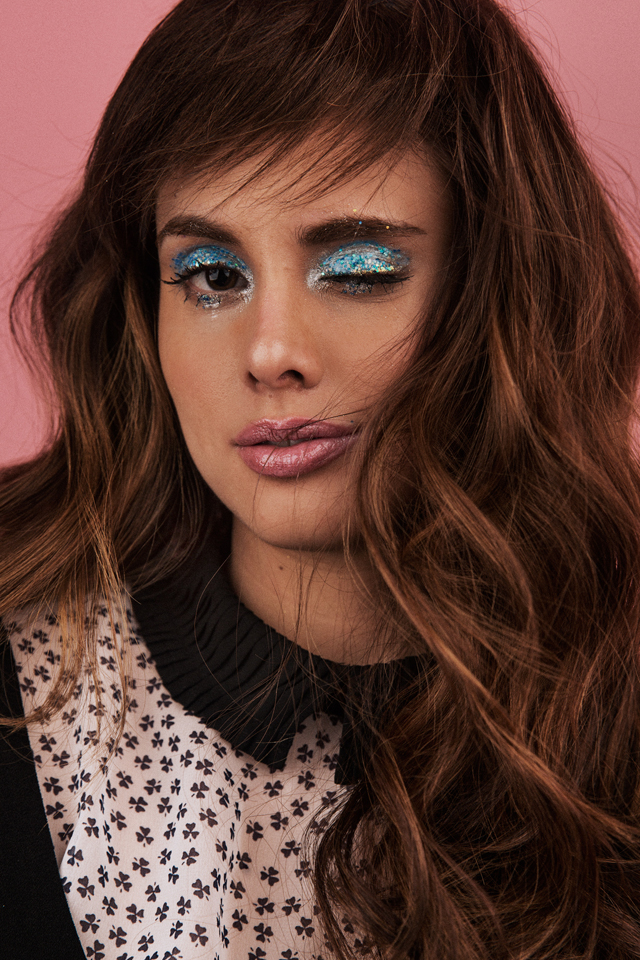 IMAGE Koji Arboleda
Can't decide between glossy or glitter lids? Then why not do a combination of both? (Kashieca Printed top, P698, SM Megamall)
How do you maintain great skin despite your grueling schedule?
"I take this oral medicine called Isotane that I got from my dermatologist at Faces and Curves. I also use MET facial wash. It helps keep my complexion even."
ADVERTISEMENT - CONTINUE READING BELOW
What are your five best beauty tips?
1. Always take your makeup off when you can because it can irritate your skin.
2. Try to do sauna sessions to get rid of the excess toxins in your body to give your skin a clearer complexion. (If you can't, then at least get a good sweat by working out.)
3. Stay hydrated! It is so true! Water makes everything better.
4. Put some cheek tint even on lazy days. It adds color to a pale/tired complexion.
5. Smile. It's beautiful and contagious!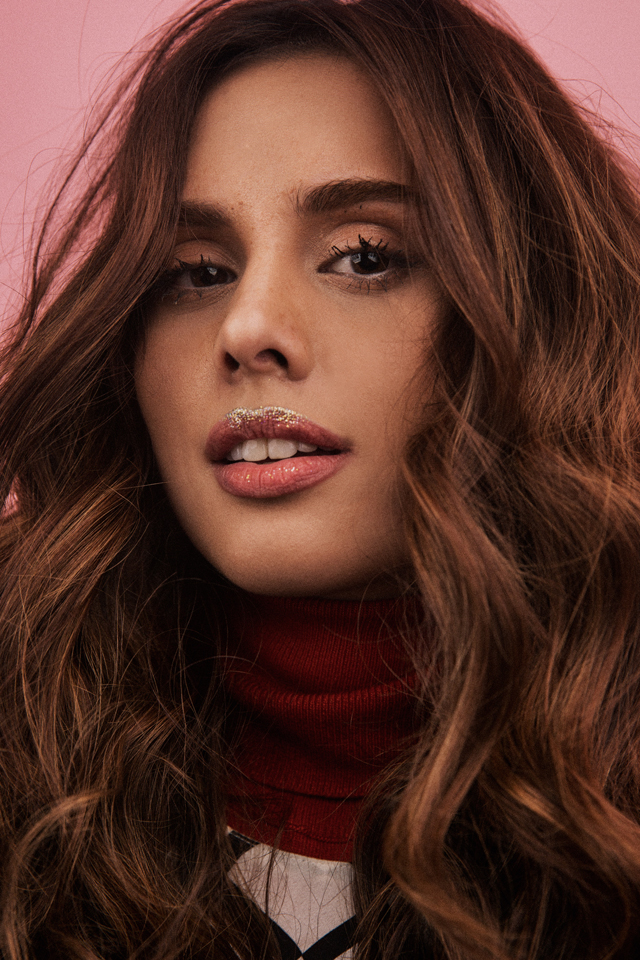 IMAGE Koji Arboleda
ADVERTISEMENT - CONTINUE READING BELOW
Max tries a little sparkle just right on top of her cupid's bow. (Kashieca Printed top, P698, SM Megamall)
Does Max Collins ever feel insecure?
"Yeah! A lot. Showbiz can make you feel really insecure; people always judge you and pick at your imperfections as if you're an object. But that comes with the job."
What does being beautiful mean to you?
"Being beautiful to me means being compassionate. Anyone can be beautiful physically, but they become more beautiful with compassion."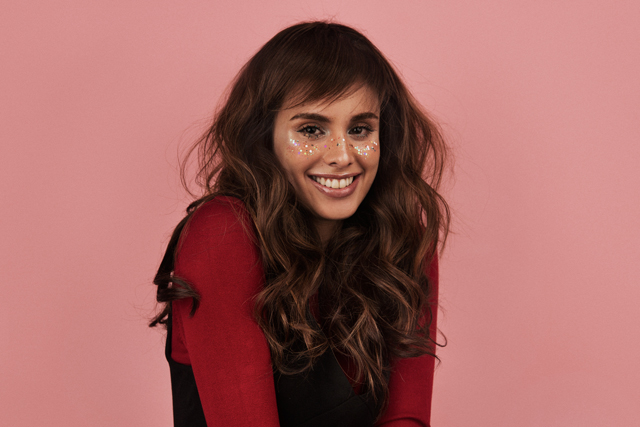 ADVERTISEMENT - CONTINUE READING BELOW
IMAGE Koji Arboleda
A fun and bedazzled alternative to freckles!
Photographed by Koji Arboleda (@kojiarboleda)
Produced and Styled by Maura Rodriguez (@mauraisabelr)
Makeup by Sylvina Lopez (@slomakeup)
Hair by RJ Dela Cruz (rjdelacruz)
Hey, Preview readers! Follow us on Facebook, Instagram, YouTube, Tiktok, and Twitter to stay up to speed on all things trendy and creative. We'll curate the most stylish feed for you!